I have a confession: I am in love with Diagon Alley.
Of all of the themed lands inside of Universal Studios Florida and Universal's Islands of Adventure, my absolute favorite section to shoot is The Wizarding World of Harry Potter – Diagon Alley. The detail is simply stunning throughout this section of the park, whether it be in the architecture, the different shops, or Escape from Gringotts queue itself. But perhaps what is most impressive to me about this section of the Wizarding World is just how well they sectioned off Diagon Alley from the rest of Universal Studios Florida.
When approaching Diagon Alley, you notice a waterfront façade of London, complete with King's Cross Station and the Knight Bus. The detail on the façade alone is impressive to me, but upon stepping foot inside of Diagon Alley the outside world ceases to exist, just as if you are stepping foot inside of movie set. You see the dragon perched high atop Gringotts Bank as well as the Weasley's Wizard Wheezes' store, among other shops. Additionally, Knockturn Alley, home to 'Borgin and Burkes' and various interactive wand locations, sits tucked away next to the Leaky Cauldron.
The entire land is photo-ready, and really provides for a dramatic look when the sun sets and the lights inside of this world flicker on. Here are a few of my favorite locations to photograph at night inside of The Wizarding World of Harry Potter – Diagon Alley at Universal Studios Florida.
1. The Knight Bus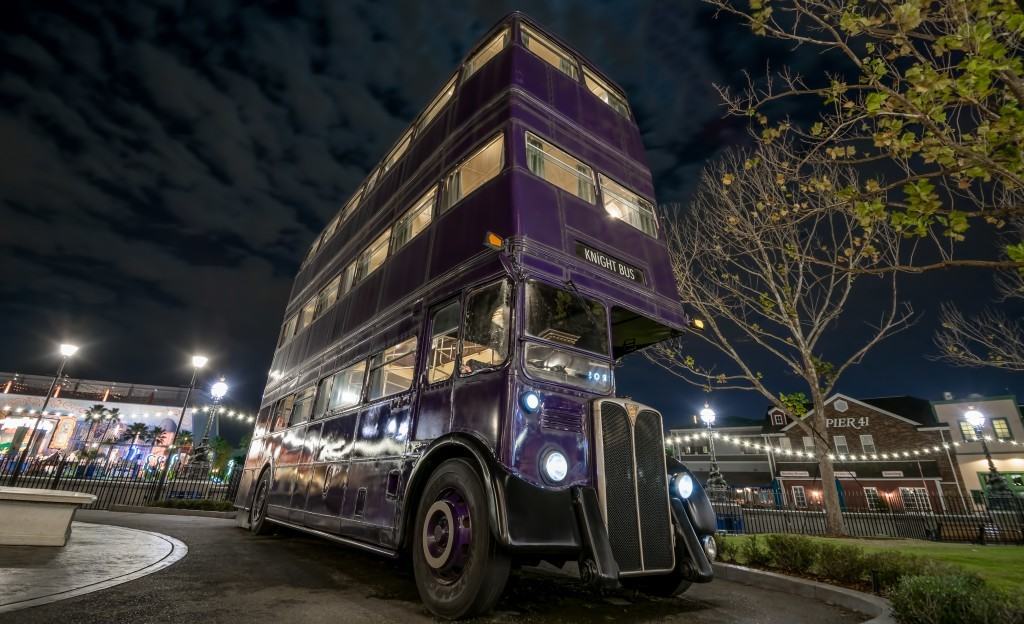 It is hard to miss the knight bus upon approaching the London façade. Complete with a bus driver and a talking head, this bus constantly has a meet-and-greet line to the left of this photo.
2. Elf at the Exit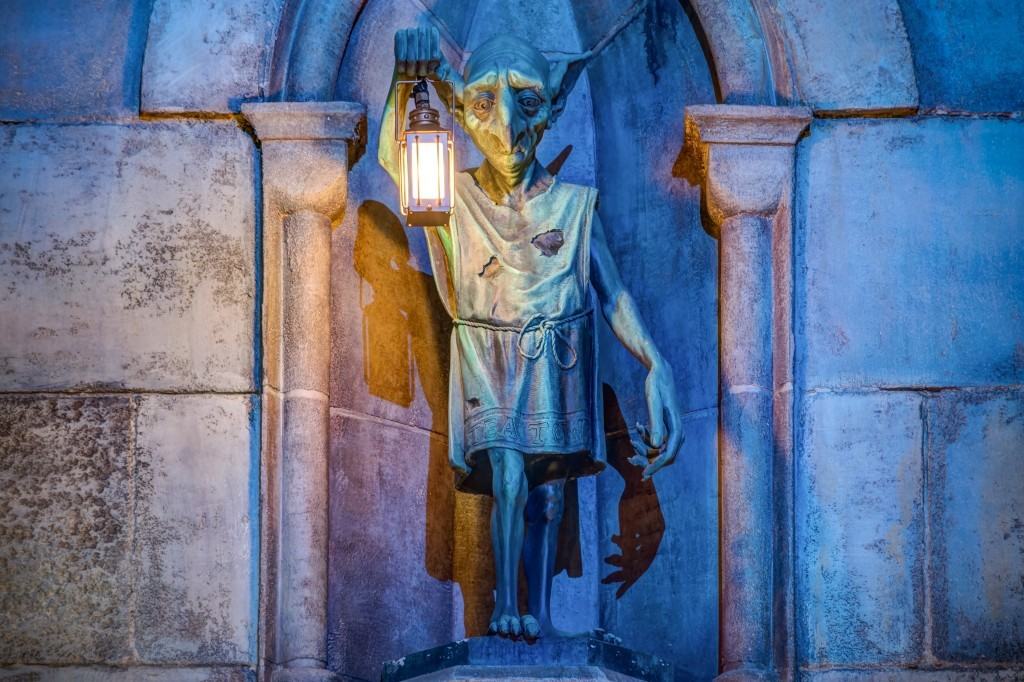 Next time you are making your way out of Diagon Alley, look for this elf standing guard over the exit for Diagon Alley, in between Sugarplum's and the Owl post. He is a little hidden detail inside of this Wizarding World.
3. Blacksmith Tools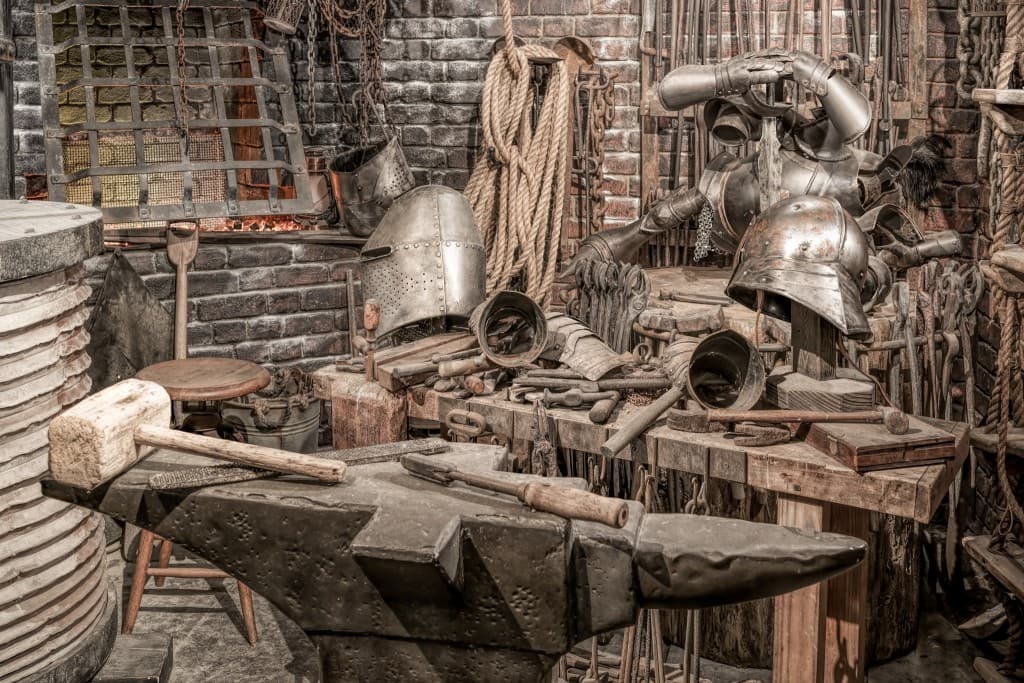 Inside of the Bowman E. Wright interactive Blacksmith Shop sits various bits of armor and tools. Though they are scattered throughout the shop beyond a gate, the detail is still enjoyable to admire. I notice something new every time I stop by this building!
4. Architectural Details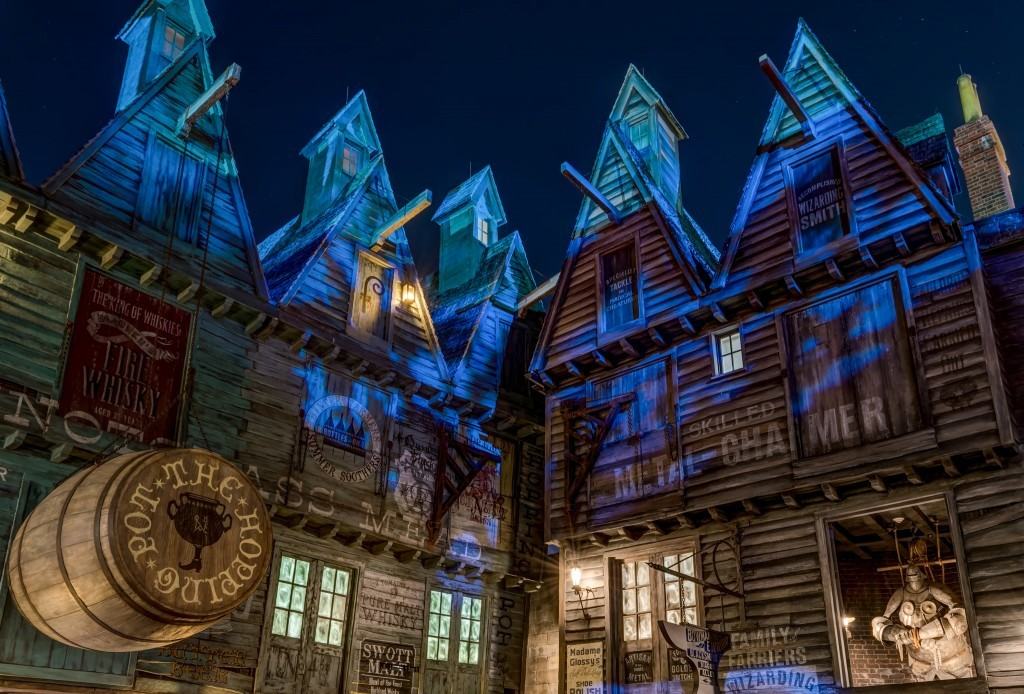 I cannot help but admire the Architectural detail that went into the various buildings inside of Diagon Alley. Whether it be the Hopping Pot or the Leaky Cauldron, the attention to detail once again, is stunning.
5. Carkitt Market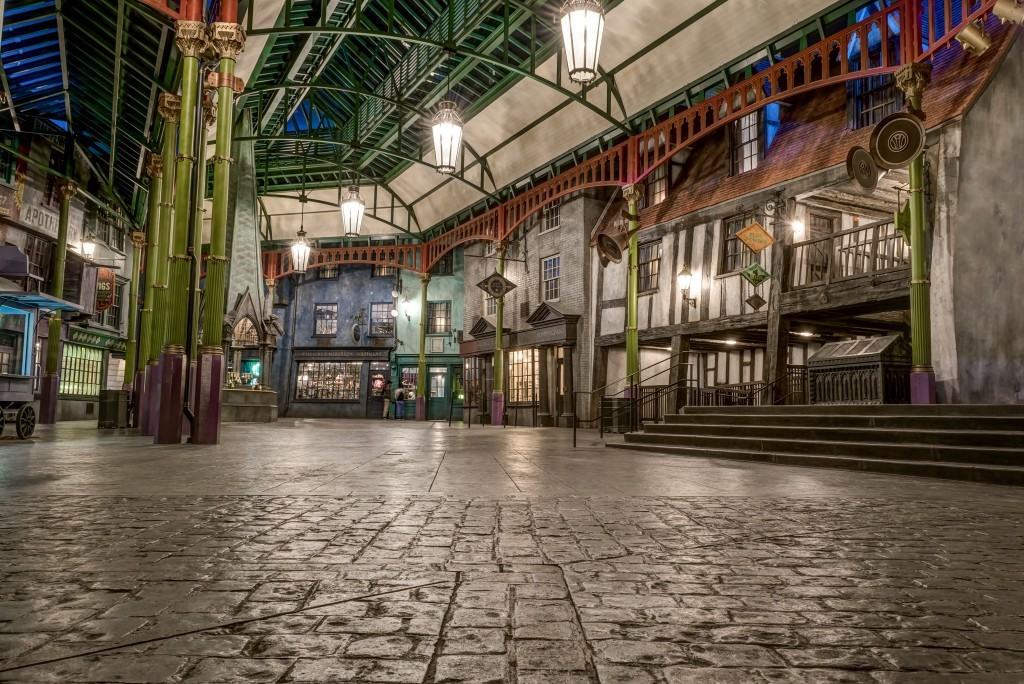 Carkitt Market clears rather quickly at night, allowing for plenty of empty night shots without muggles wondering about. Then again, there are two located in this photo; can you spot them?
6. Interactive Corner of Knockturn Alley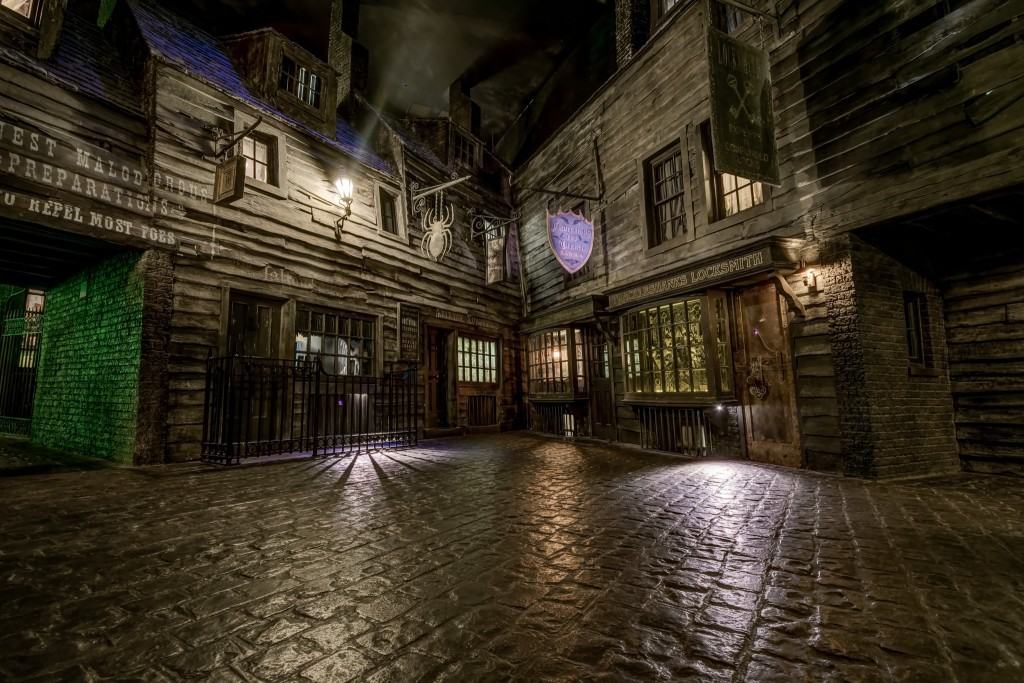 This section of Knockturn Alley provides two interactive wand locations both at 'Tackleshanks Locksmith' and 'Arione Spinners pet shop.' Warning: watch out for a surprise.
7. The Second Section of Knockturn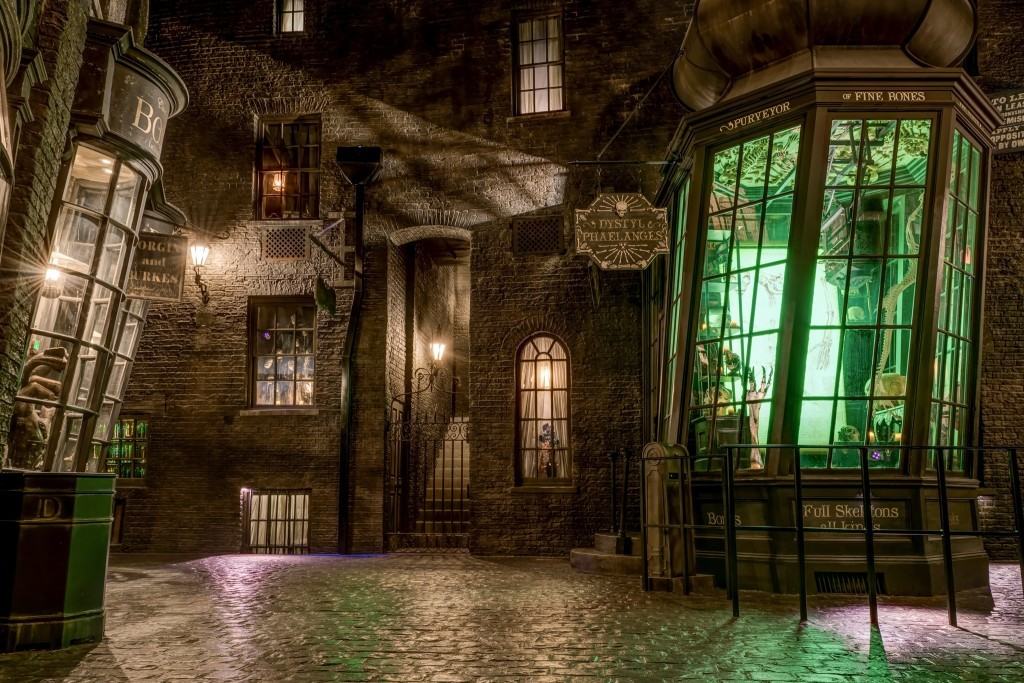 Fun fact: Knockturn Alley was based off of the word "nocturnally" meaning 'at night,' hinting to its dark nature. The more you know!
8. Leaving Diagon Alley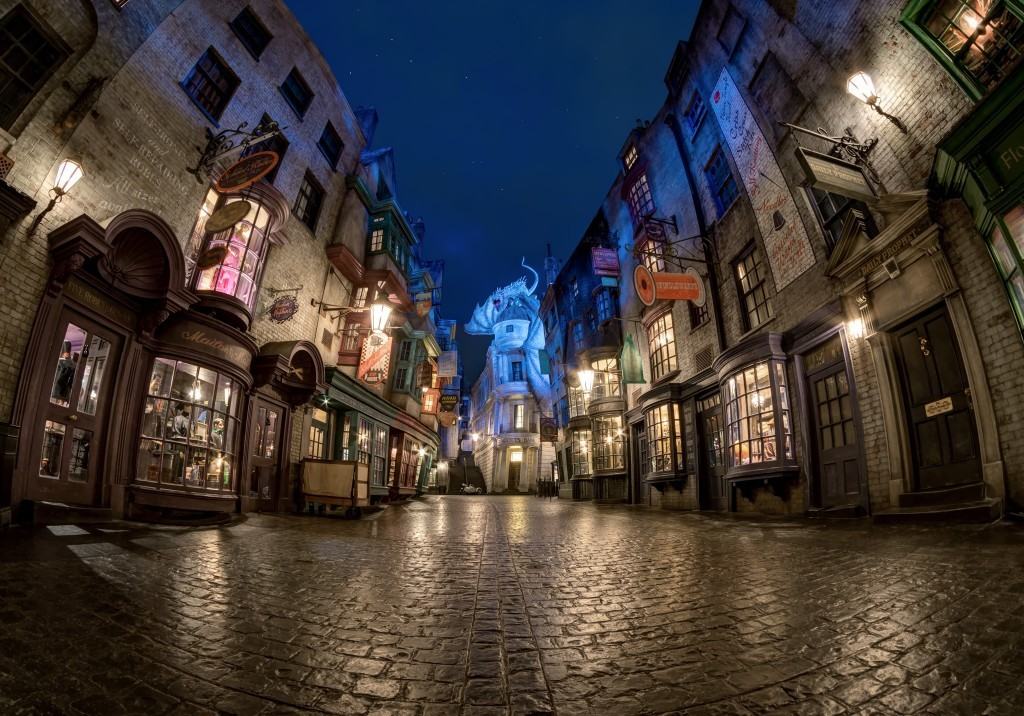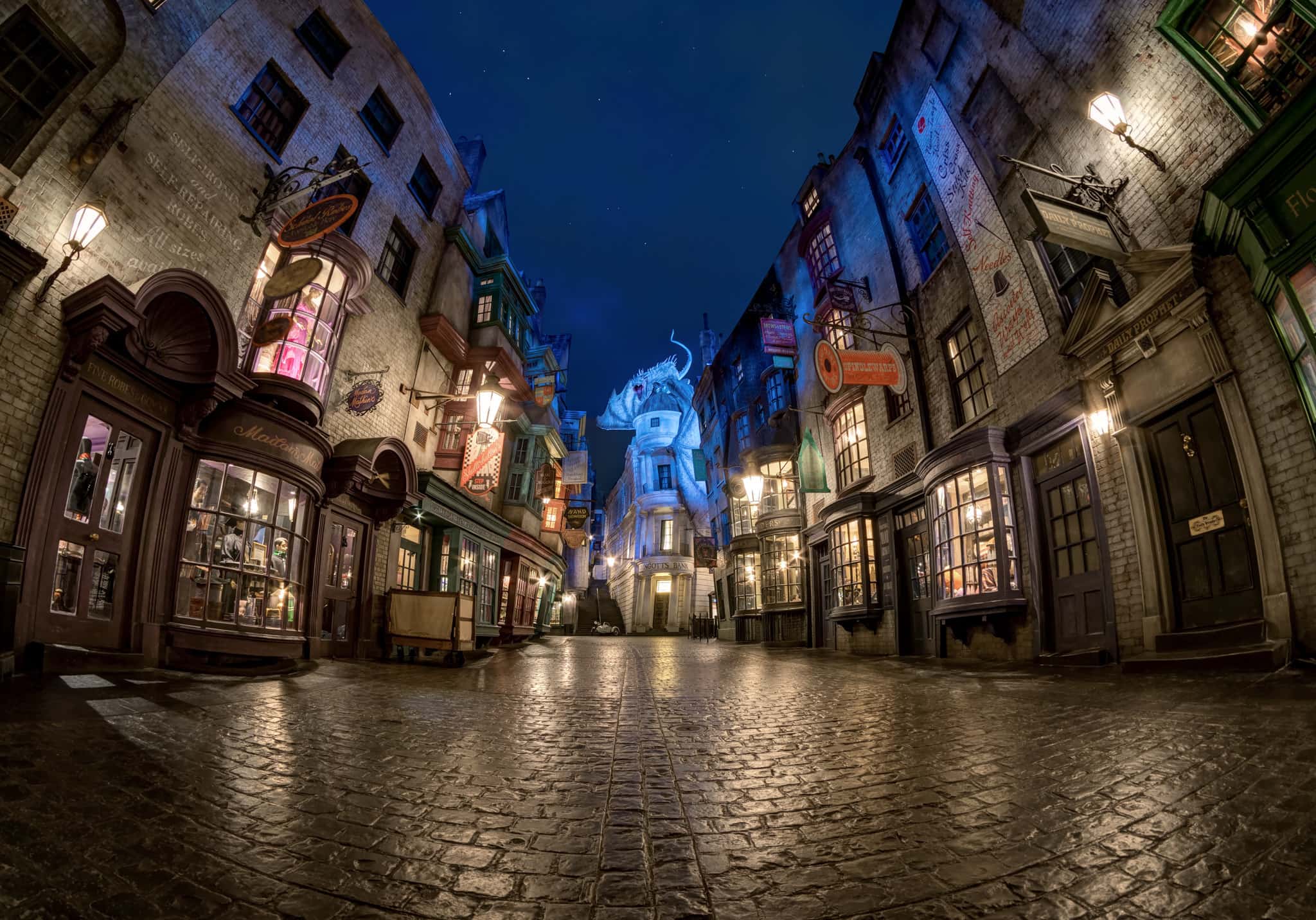 This is always the last shot that I grab upon exiting Diagon Alley. Looking right down the Wizarding World's main street as you head toward the exit is the only way that I will walk out of the Wizarding World after closing time.
We've shown you around Diagon Alley and shared with you some of our favorite photo locations inside of this Wizarding World, now it's time to plan your own trip to see this land in-person. You can visit our Diagon Alley vacation planning pages or check out the other over 200 pages of Universal planning information!
If you don't have the time to plan every detail yourself, Orlando Informer Travel can help! They can assist you with your trips to Universal, Disney, and more. Best of all, their services are free to you. Seriously. To get in touch, simply call (844) ORL-INFO or email them, or learn more by visiting Travel.OrlandoInformer.com.
What's your favorite picture of Diagon Alley? Sound off in the comments below.