An epic vacation requires some epic fuel. Thankfully Universal Orlando offers an epic variety of food and beverage to suit all tastes. This includes lots of snacks and drinks that are perfect for a little pick-me-up any time of day.  And to make things even sweeter, Universal Orlando has recently introduced a few new snacks and drink that you must try this year!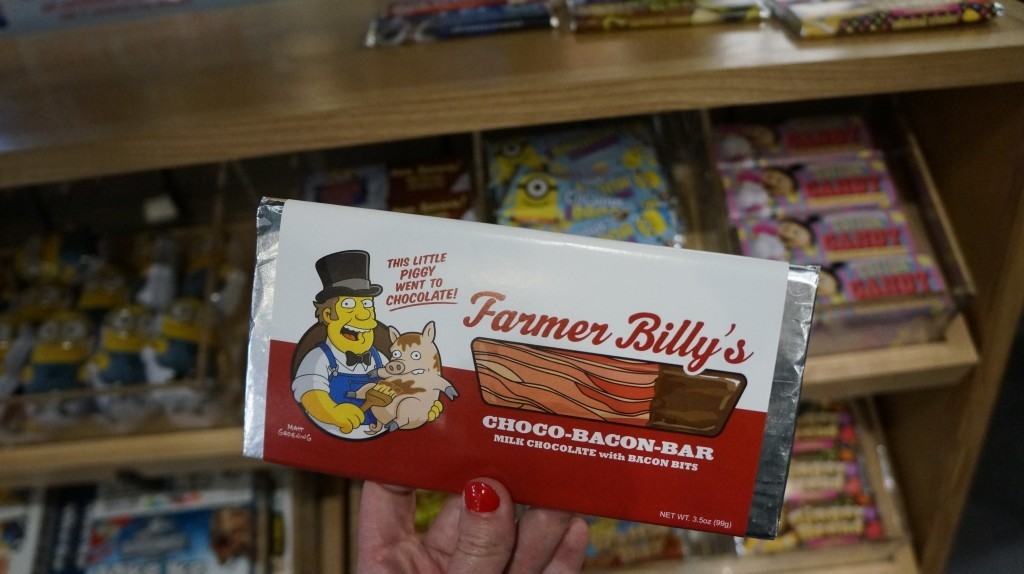 A very yummy candy bar themed after The Simpsons
Crazy candy bars
Over the recent months both Walt Disney World and Universal Orlando have introduced a variety of candy themed around various characters. Universal Orlando stepped up their game with a whole line of candy bars that are in a word, crazy. These flavors are something an eight year old child would concoct, and it is simply genius. Each flavor is well themed and represents its designated character or franchise well.
The wide variety of flavors (over 10 from which to choose) is pretty impressive. Some of the stand out flavors include The Simpsons themed Farmer Billy's Choco-Bacon-Bar and the ET Chocolate Peanut Butter bar (an homage to ET's love of Reese's Pieces candy). The Chocolate Bacon bar is very popular, not surprising considering the popularity of chocolate covered bacon at state fairs and eccentric restaurants. The sweet and smokey combination is hard to resist.
If you want to try something off-the-wall, and you're an adventurous eater then you might have fun with the Despicable Me themed cotton candy bar or Donkey's Waffle bar.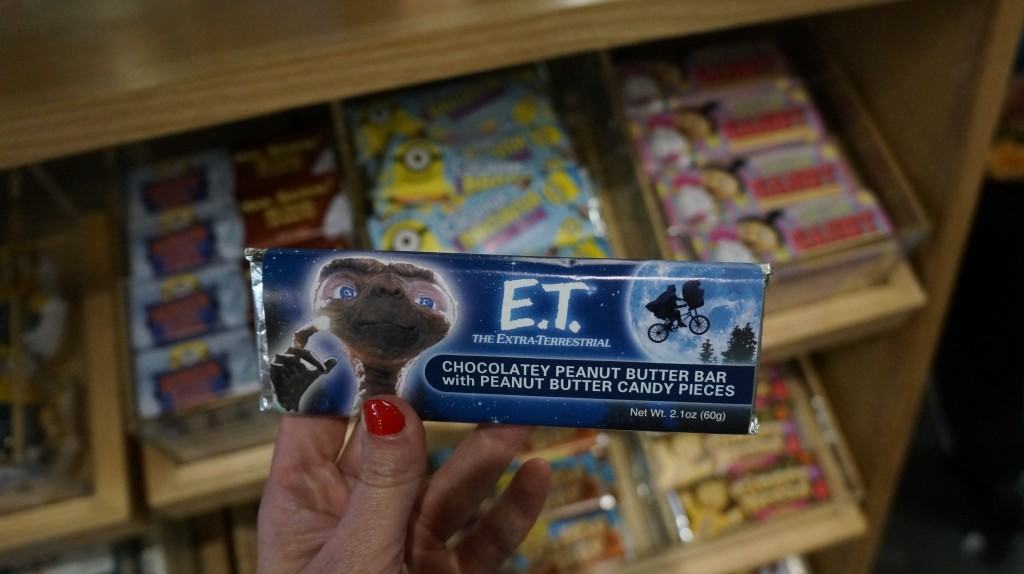 ET candy bar pays homage to ET's love of Reese's Pieces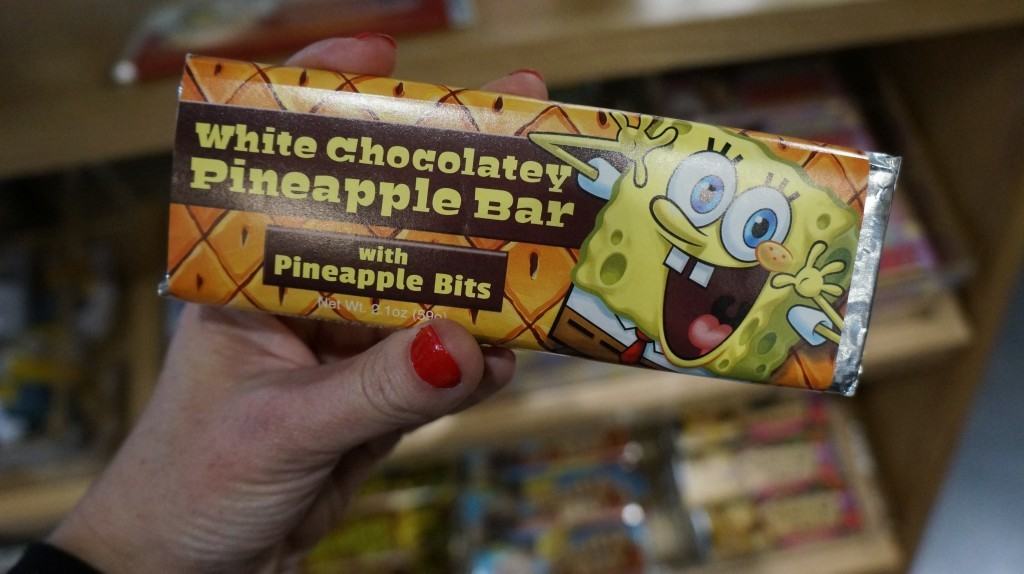 SpongeBob Squarepants sure loves pineapple.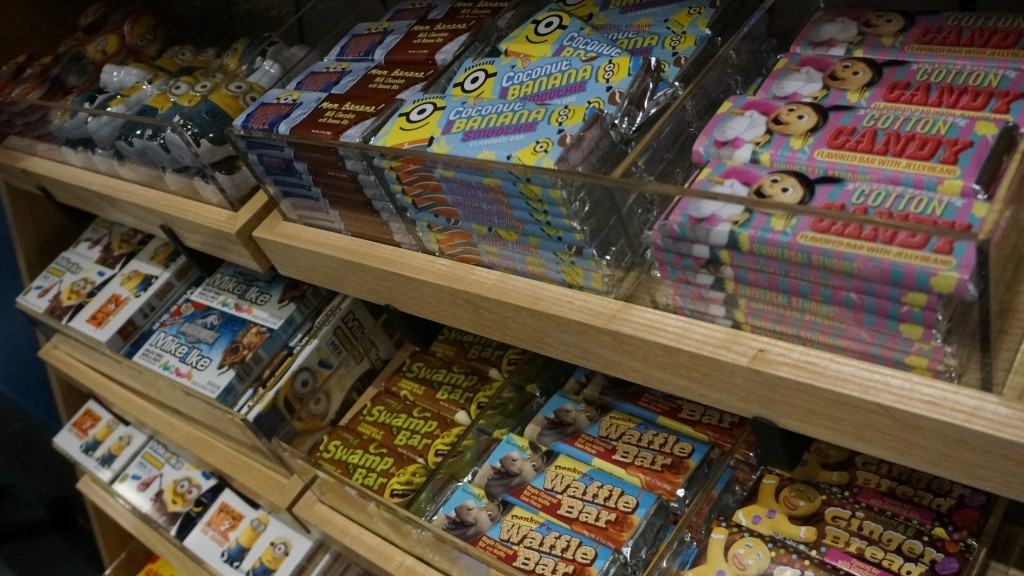 Just a small sampling of the large character candy bar collection. Picture taken at Universal Studios Store at CityWalk.
Freeze ray smoothie
These Minion themed treat came onto the scene towards the end of Summer 2015 without much fanfare. It is an import from Universal Studios Hollywood, where a larger Despicable Me themed area can be found. I would call it more of a soft serve dessert than a smoothie.
It is poured from a soft serve machine with banana flavor on one side and a tropical, mango flavor on the other. I found the flavor combination to be fruity, but a little too sweet to be refreshing. It was a bit heavy, but still a yummy treat. If anyone in your group is a minion fan then this will be a nice treat for them.
Butterbeer potted cream
This is the first time a Butterbeer flavored dessert has been served at one of the Wizarding World's dining locations. The Leaky Couldron has served chocolate potted cream, a rich, delectable dessert topped with a delicious cherry since opening. Now the Butterbeer potted cream joins the line-up at Leaky Couldron. The flavor is classic Butterbeer combination of butterscotch and caramel. The texture is divine, silky and smooth.
Butterbeer Potted Cream
Butterbeer fudge
This new sweet is a bit of a rare find. It is normally offered at Honeydukes at Hogsmeade Village, but it often sells out and is not readily replenished. Additionally, they don't always have it labeled so if you see a butterscotch colored fudge with a cream colored top layer asked the Witch or Wizard behind the counter if they have it available. The new candy shop, Sugarplum's carries pratically the same exact items as Honeydukes, so check for it there too.
The flavor is the classic Butterbeer combination of butterscotch and caramel. However, because it is in fudge form, the sweetness seems more concentrated than ever. You'll want to either share a piece or make sure you have some water with you. It's pretty potent stuff!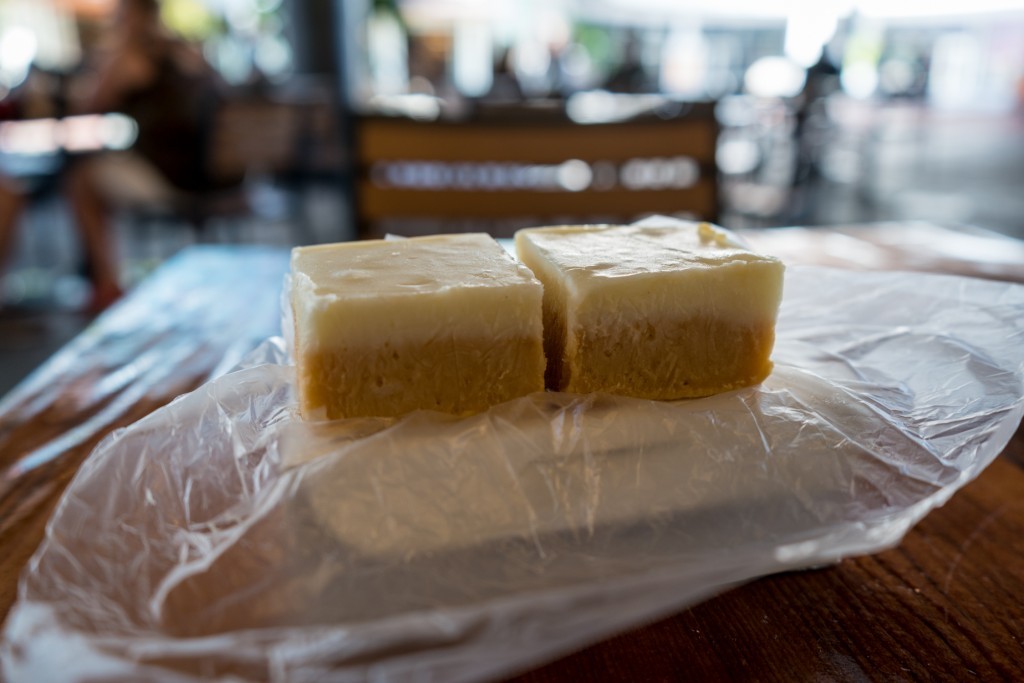 Butterbeer Fudge at Universal Orlando Resort.
Pumpkin Pasty
First there was a pumpkin tart, which I really enjoyed. It was basically a mini pumpkin pie, and I rather enjoyed it. These have given way to the new pumpkin pasty. As much as I enjoyed the pumpkin tart, the pumpkin pasty is a perfectly pleasant replacement. The pastry portion itself is not as crispy or flakey as I hoped, thanks to being kept in a cooler. Still, anyone who is a fan of pumpkin pie will love this portable pumpkin treat.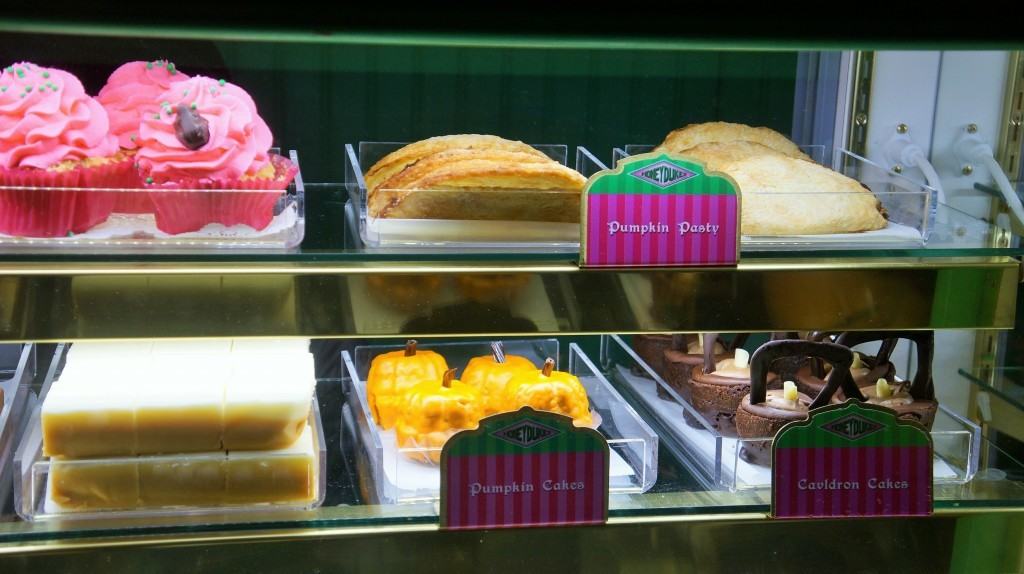 Pumpkin Pasty at Honeydukes, Butterbeer fudge on lower shelf
Celebrity Fizz – exclusive Universal Orlando Coke Freestyle flavor (limited time only)
Universal Orlando was pretty quick to jump on the Coke Freestyle bandwagon. You can now find these magical soda machines at a variety of locations at both theme parks as well as Cabana Bay Beach Resort.
Refillable cups are sold allowing guests to create unlimited Coke freestyle concoctions for the amount of days of their choosing. The more days, the less the price per day. Universal Orlando recently announced the arrival of its own exclusive freestyle flavor, the Celebrity Fizz. Many businesses have their own exclusive Coke Freestyle flavor, including SeaWorld. Universal's Celebrity Fizz is essentially an orange and vanilla soda, reminiscent of a creamsicle. The one downfall of this drink is it is only available for about a month and is slated to go away sometime in February.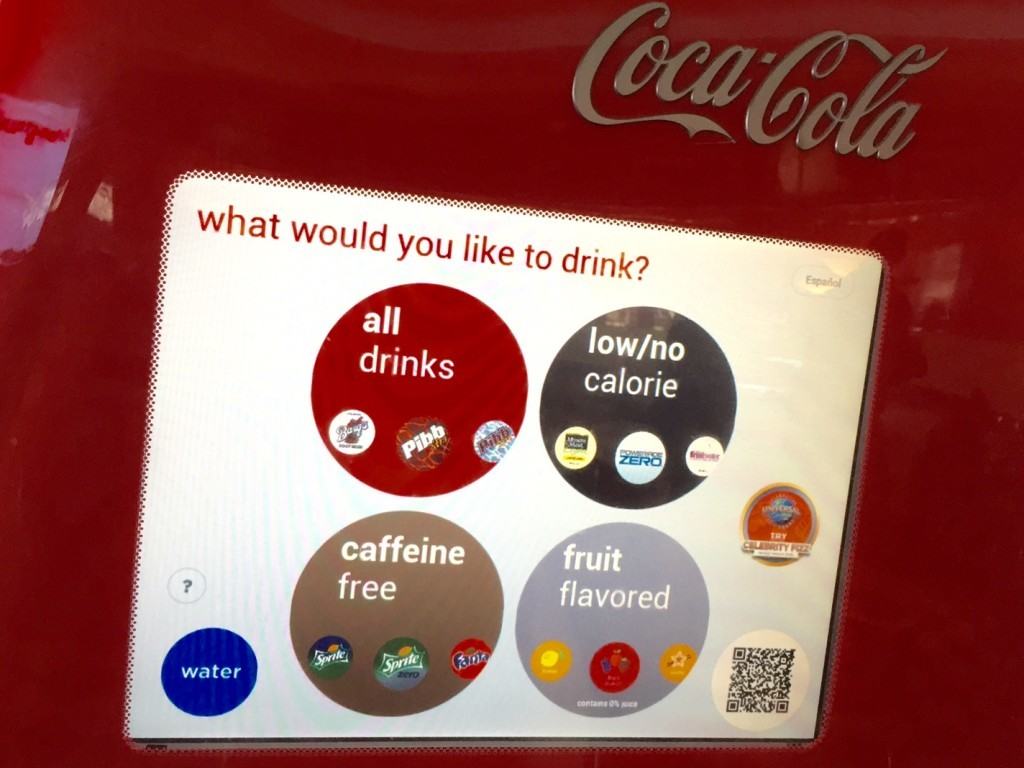 The limited edition Celebrity Fizz gets its own icon on the Coke Freestyle machine.
What's your favorite snack at Universal Orlando? Sound off in the comments below.