This week, Disney Springs (formerly Downtown Disney) opened their newest district of their rebranded shopping and dining destination. The Town Center focuses on upscale shopping with a design aesthetic than can only be described as classic Florida. In a word, it's stunning. In more words, you'll have to check out the rest of the article.
What's old is new again, or vice versa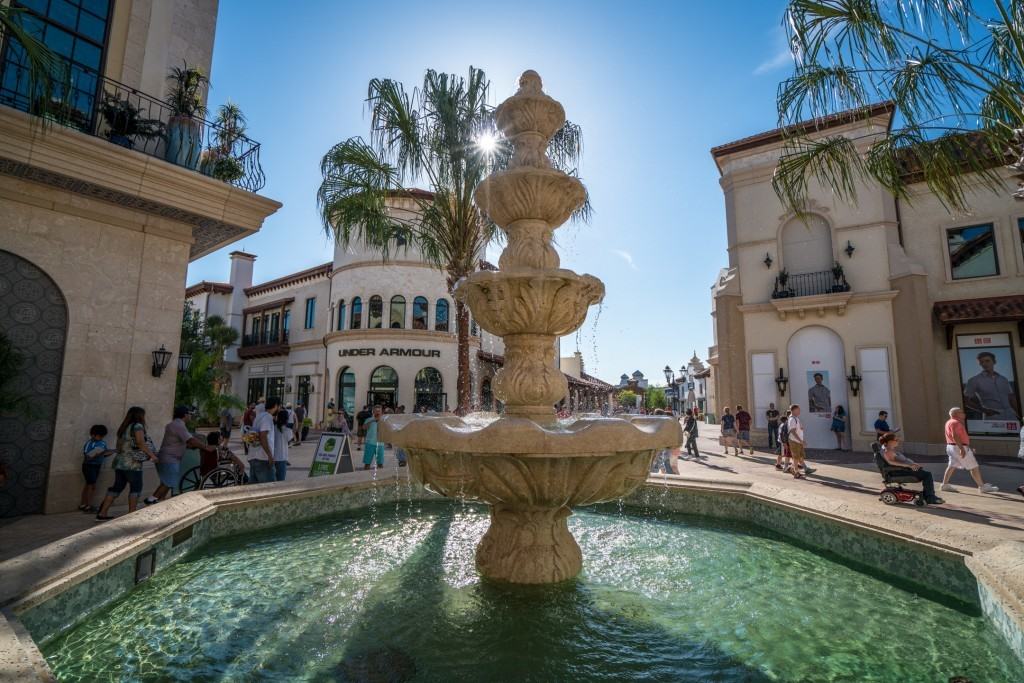 With this new area comes a new parking garage. The new Lime Garage exits to this sparkling fountain, welcoming you to the Town Center. Behind this piece is everyone's favorite sports apparel store, Under Armour, and next to that is the soon-to-open UNIQLO (think Japanese H&M). Zara is down the path as well with other higher end concepts like Alex and Ani, Kate Spade, Kipling, and L'Occitane en Provence taking up residence in Town Square. And those names are just the tip of the iceberg on what Town Square has to offer.
You can feel all the influences from classic Florida architecture in each crevice of Town Center. It feels both high-class, and homey at the same time. Disney has clearly taken the idea of a quaint town in Florida to heart, and created a place I want to spend all my free time at. With Town Center, window shopping seems like a much better way to spend my time now.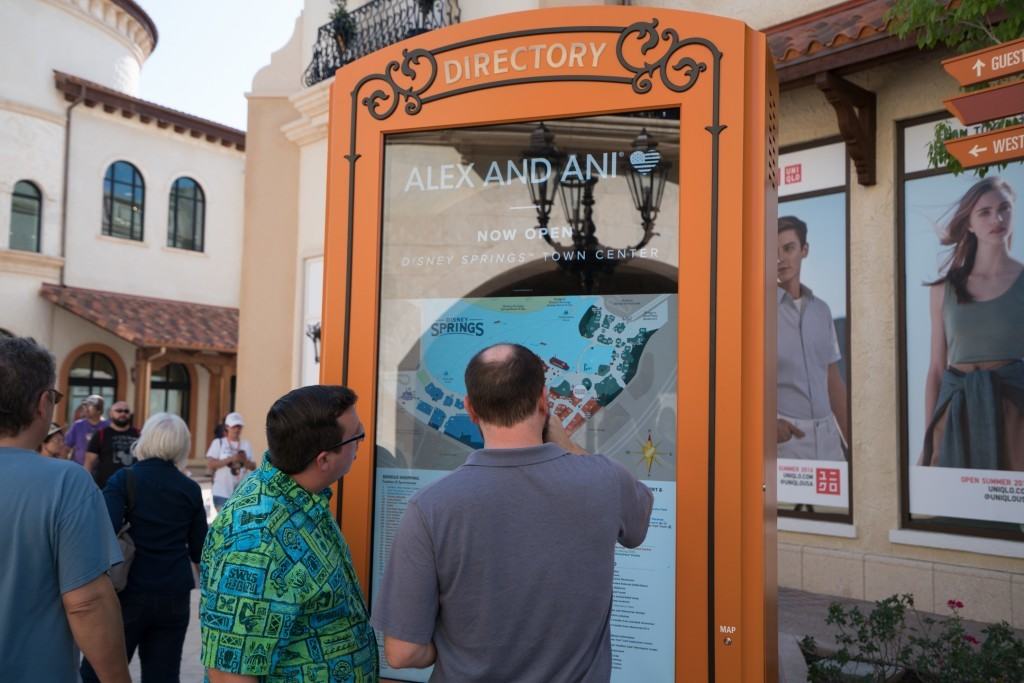 Location, location, location
If you're wondering where this whole Town Center concept geographically fits in to the rest of Disney Springs, allow me to shed some light on that for you. Town Center runs almost entirely parallel to the Landing area of Disney Springs, and connects to the Marketplace and West Side areas as well. So no matter which way you're coming from, you should eventually be able to find your way over to Town Center.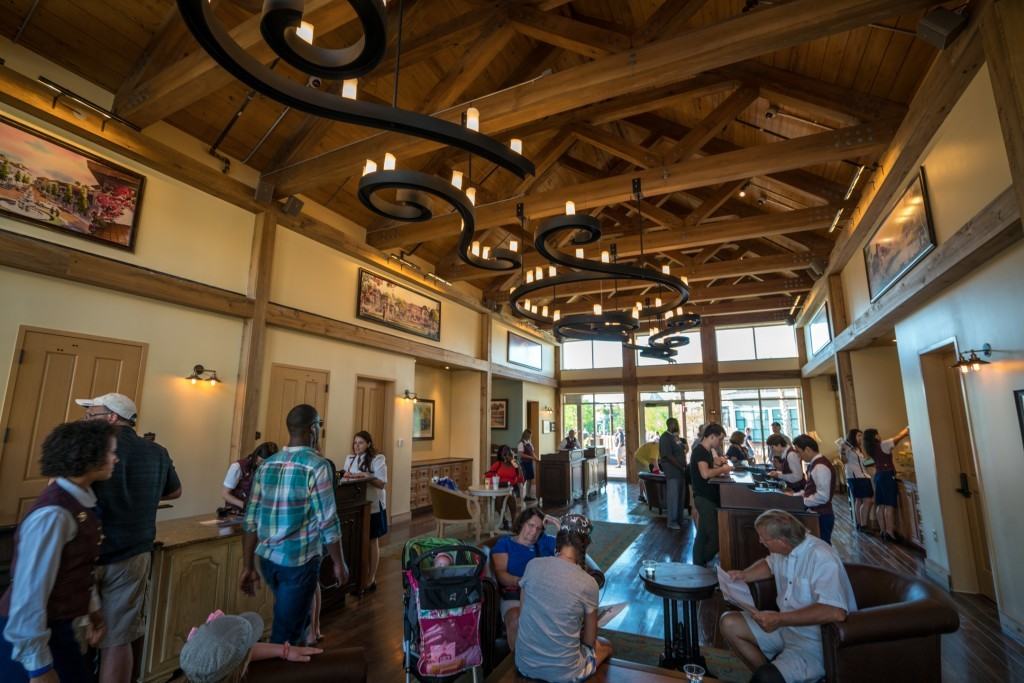 Also moving over to Town Square is the new Guest Relations building. Whether you have a bad experience you need to share, or a glowing story you can't stop talking about the new Guest Relations is the place to go. Located in what looks like an old stable, this new Guest Relations uses a virtual queue instead of one you'll have to stand in, so while you wait to be helped you can pull up a chair and relax in the glory of air conditioning.
Spring into some good eats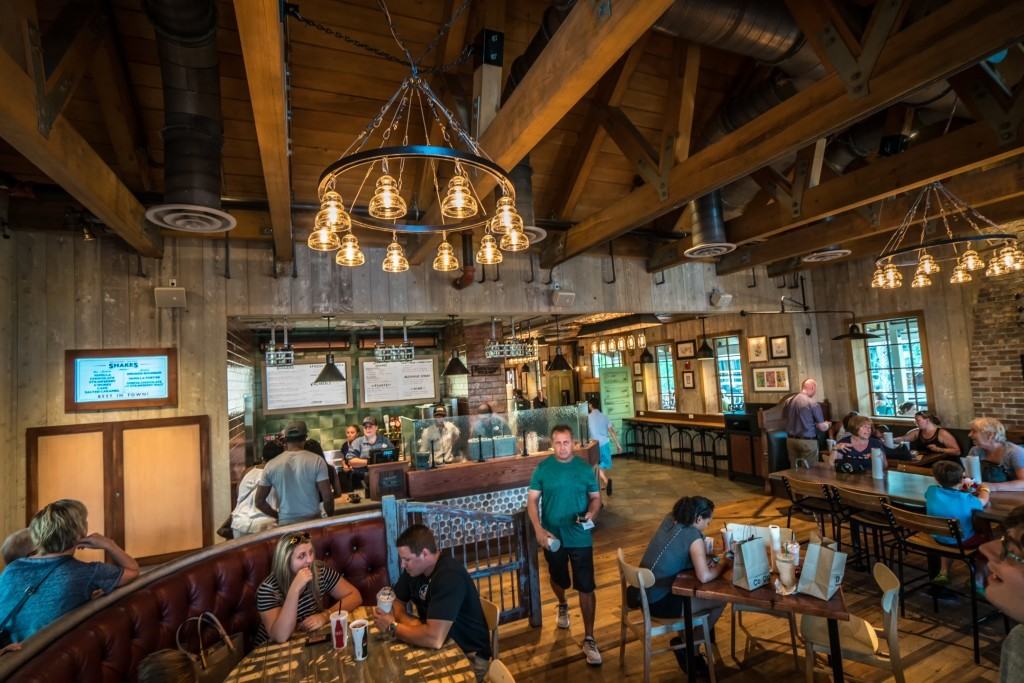 Shopping isn't the only thing going on around Town Center. There's also new dining around Disney Springs featuring some delectable burgers and desserts to die for.
D-LUXE Burger is Disney's answer to fast-casual burger restaurants like Burger-Fi and (my personal kryptonite) Shake Shack. With giant, juicy patties with all kinds of fixings to french fries that take three days to prepare, this place is not to miss. The burgers are insanely good and the decor is homey and quaint; this is the place to be for all your Disney burger needs.
Amorette's Patisserie is Disney's new in-house specialty bakery. Focusing on hand-crafted cakes and pastries, this little shop right by World of Disney is sure to enchant the senses in every way. Featuring a finishing kitchen inside, you can actually see the pastry chefs put the finishing touches on the delectable treats you'll soon be eating!
Disney Springs is also home to the Orlando area's first Sprinkles Cupcake Bakery and ATM. I personally cannot wait to make my first withdrawal from that ATM!
Disney Springs rejuvenated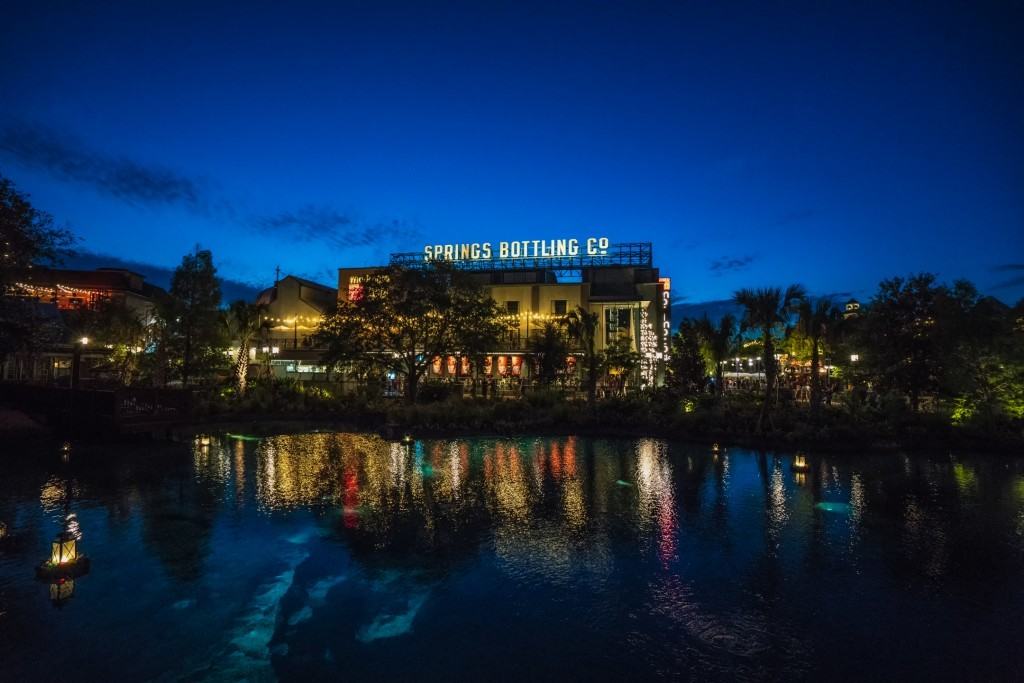 It's no secret that Disney has had its fair share of troubles with the Downtown Disney area. From the initial closure of Pleasure Island so many years ago to the concepts and rebrands that have been proposed for the area time and time again (Hyperion Warf, anyone?), there was a time that Disney Springs felt like more of the same we'd heard before. But seeing the area now, so close to completion has truly made me a believer.
Town Center is the jewel pin that holds the entire Disney Springs concept together. It is impeccably themed and will soon be wonderfully stocked with some fantastic retail. It's not just an outdoor mall, it's an experience that can only be found here in Central Florida. Disney Springs feels classic, it feels high-end, but most importantly, it feels Disney. I can't wait to go back.
What do you think about Town Center and Disney Springs as a whole? Let us know in the comments below!