The year 2010 brought us many great things: Apple iPad, Google's Driverless Car, and Kickstarter (you know, that website where you can raise funds for just about anything). But for the theme park world, everybody's eyes were looking at one World on June 18th, 2010, and that was the Wizarding World of Harry Potter.
Granted, I was only fourteen at the time. I had never read the Harry Potter series or seen the movies, but I knew that this area of the park was something special. The detail of Hogsmeade and Hogwarts was just incredible; something that I had not seen at a Universal theme park yet. From the music to the stores, this section of the park just amazed me! In fact, to this day, this is still one of my favorite lands inside of Islands of Adventure.
I have spent multiple hours inside of this land trying to gather as many photos as possible with my DSLR, whether it be during the day or at night. Here are just a few of my favorite photos that I have taken at night from inside of the Wizarding World  of Harry Potter – Hogsmeade at Islands of Adventure.
1. All Aboard!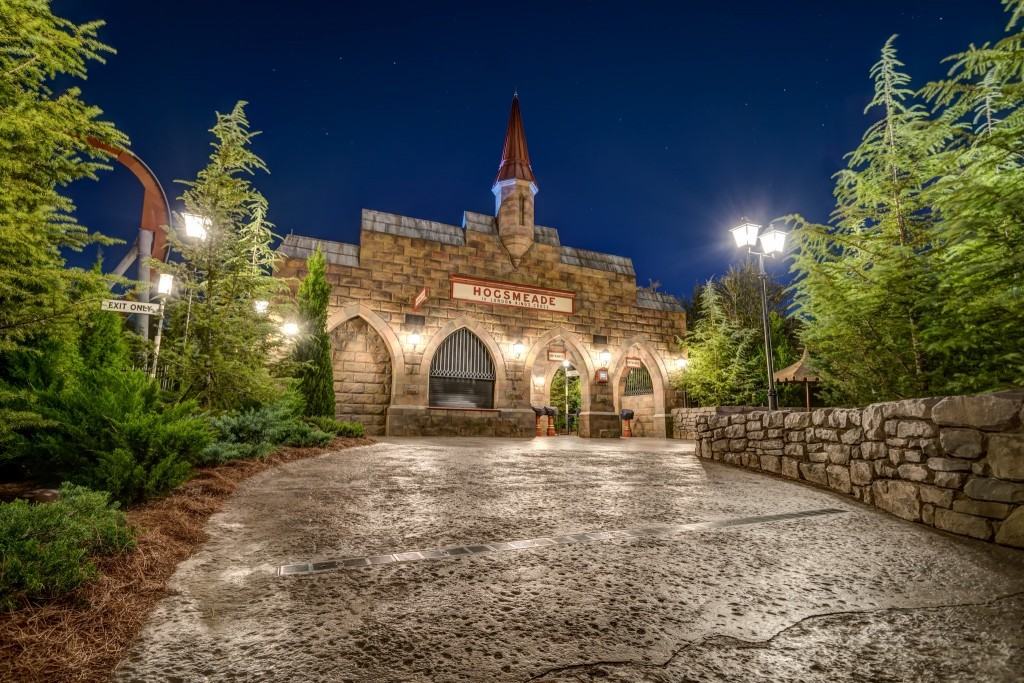 The Hogwarts Express – Hogsmeade station.
A recent addition to the Wizarding World is an actual Hogwarts Express, introduced back in the summer of 2014 with the opening of Diagon Alley and King's Cross Station. This allows guests to easily transfer between the two worlds without walking park-to-park. You'll even find air conditioning and comfortable seats once boarding the Hogwarts Express!
Remember, you'll need a park-to-park ticket in order to experience The Hogwarts Express during your visit.
2. Hogsmeade's Main Hub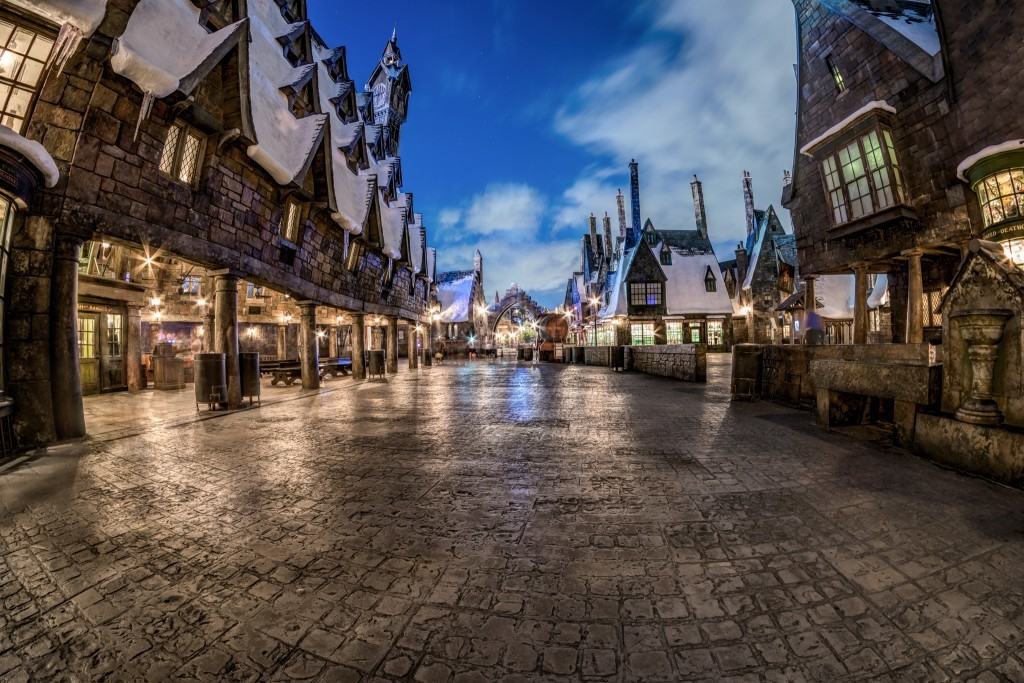 Hogsmeade at Universal's Islands of Adventure.
We all know this specific location inside of Hogsmeade all too well. To the left, you have Dragon Challenge and its lockers. To the right is The Three Broomsticks, Honeydukes, and restrooms. I even hear Moaning Myrtle may visit these restrooms from time to time.
3. This way to Hogwarts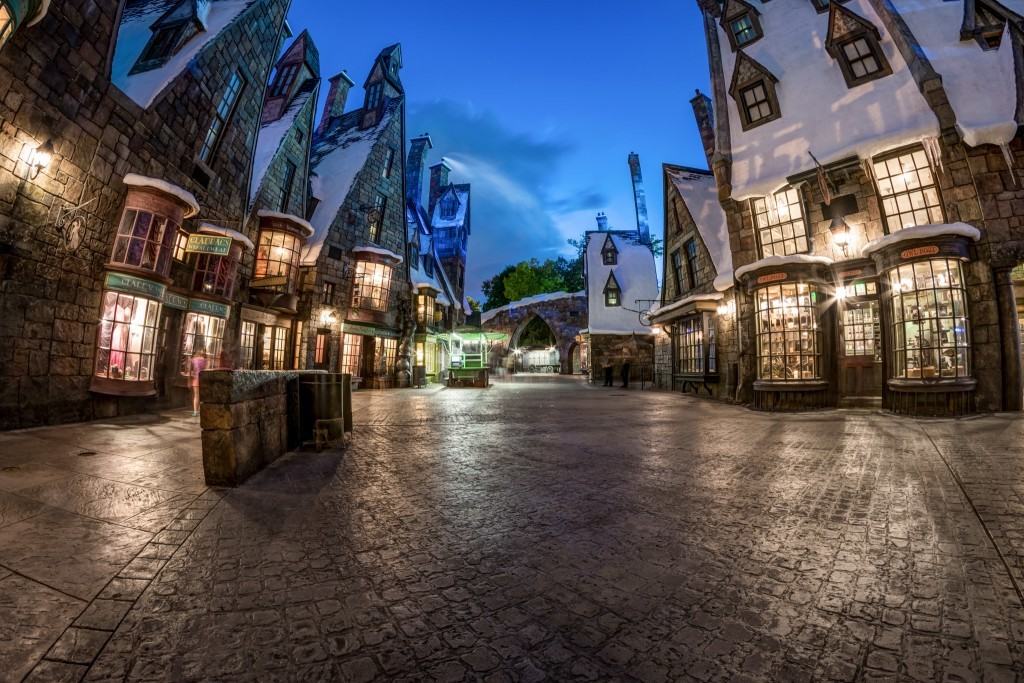 Hogsmeade at Universal's Islands of Adventure.
Finding the nearest wizard, I asked, "Excuse me, sir. Where may I find Hogwarts School of Witchcraft and Wizardry?"
"Ah yes, just 'round the corner, past the Owl Post and Ollivanders. Just look for the big castle!"
4. Approaching Hogwarts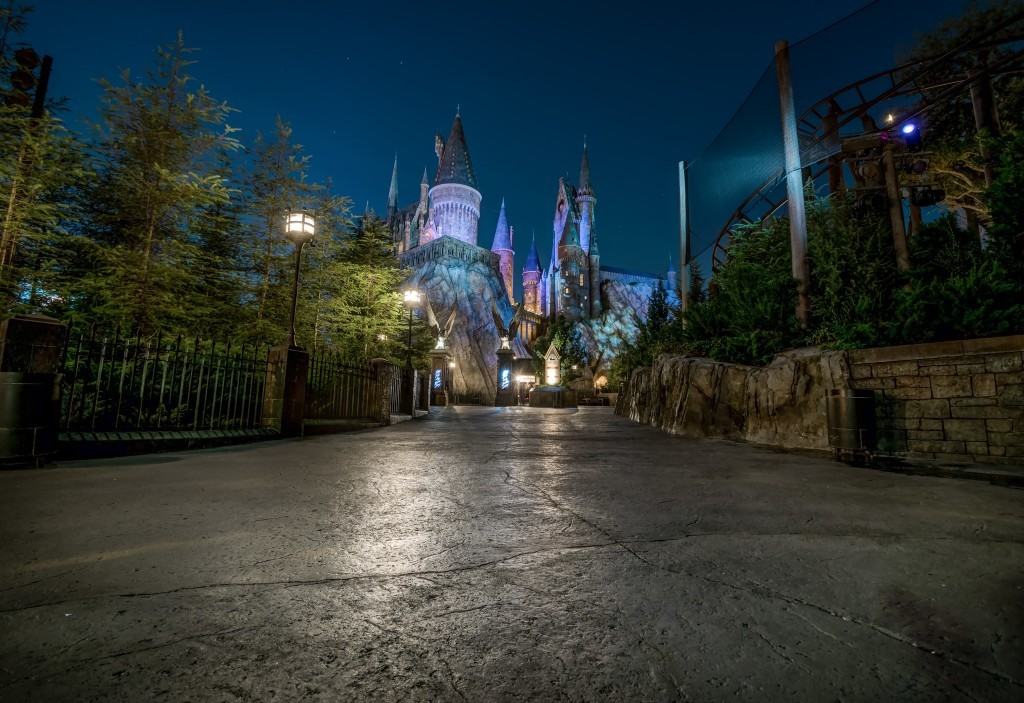 Hogwarts Castle at Universal's Islands of Adventure.
This is my favorite view of Hogwarts. The overwhelming view of the castle as you approach Harry Potter and the Forbidden Journey reminds you that you are inside of the Wizarding World, a place unlike any other.
5. Standing Guard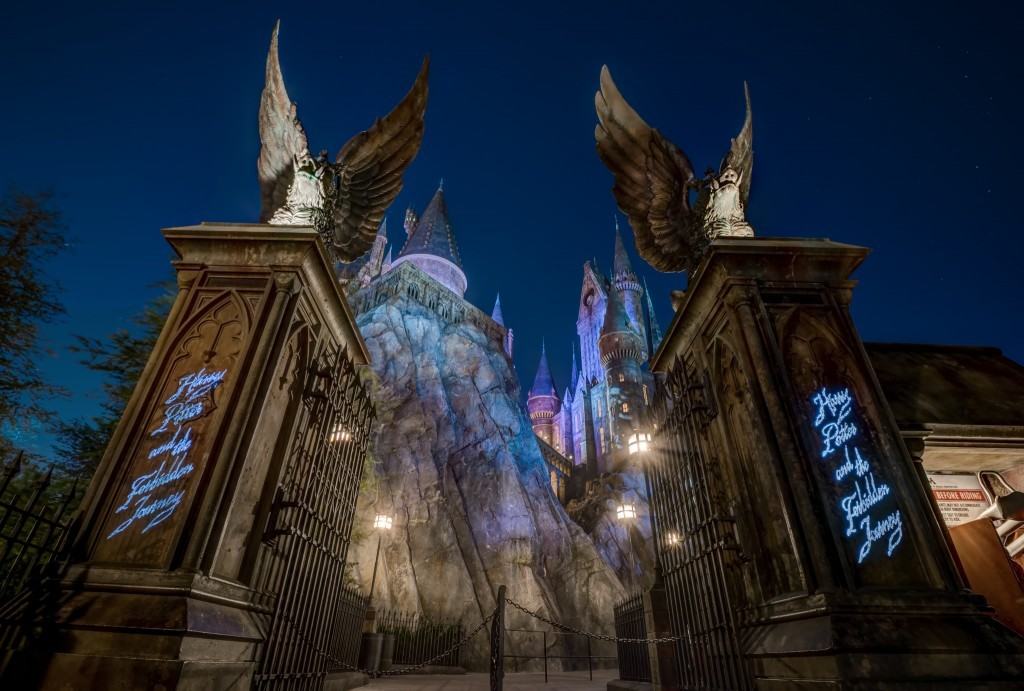 Hogwarts Castle at Universal's Islands of Adventure.
I mean, technically wizards are on staff to guard the entrance to Hogwarts after hours. However if there were to be a problem, I'm sure these flying pigs could handle themselves pretty well.
6. Moon Over Hogwarts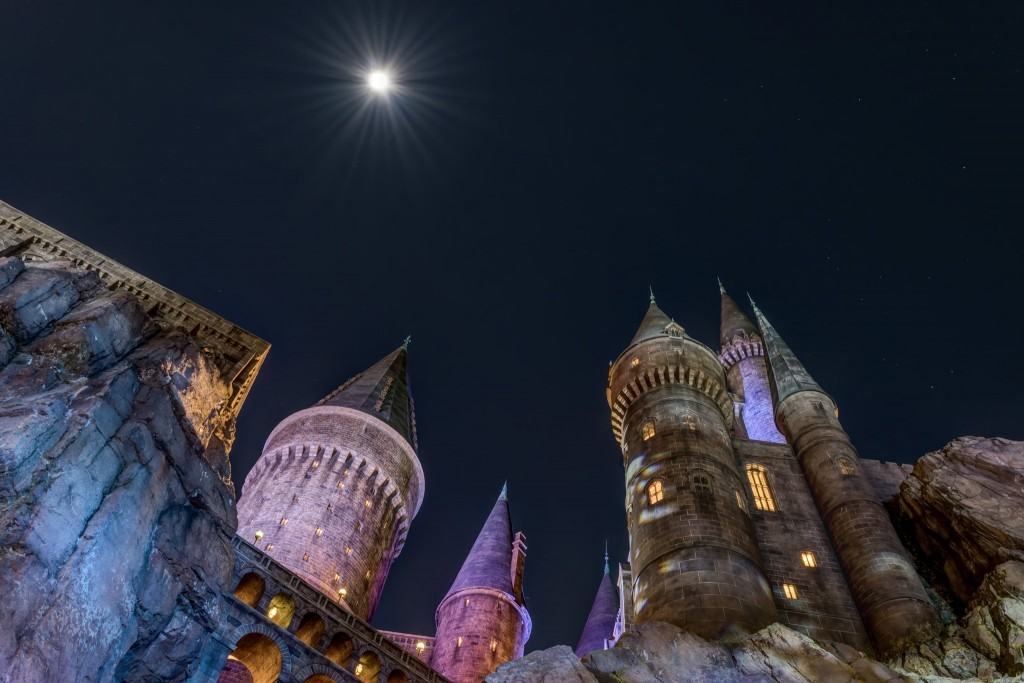 Hogwarts Castle at Universal's Islands of Adventure.
I know that many people have taken this shot of the castle, so I added my own twist and made sure that I got as much of a burst from the moon as possible. While it's no sun burst, a moon burst is always something different!
We've shown you some empty, nighttime photos of The Wizarding World of Harry Potter that you may have never seen before, now it's time to plan your own trip to Universal Orlando Resort to see this section of the park at night and in person. You can visit our Hogsmeade vacation planning pages or check out the other over 200 pages of Universal planning information!
If you don't have the time to plan every detail yourself, Orlando Informer Travel can help! They can assist you with your trips to Universal, Disney, and more. Best of all, their services are free to you. Seriously. To get in touch, simply call (844) ORL-INFO or email them, or learn more by visiting travel.orlandoinformer.com.
Which is your favorite picture of the Wizarding World? Let us know in the comments below.