Skyplex on International Drive, the massive thrill ride tower complex that is scheduled to start construction later this year, just announced yet another thrill ride to its arsenal, called Sky Jump.
The attraction is described as a "free fall" experience where guests are strapped to zipline mechanism 500-feet in the air and "freefall" to the ground. Stratosphere in Las Vegas has a similar attraction on its tower called SkyJump. This will be a first-of-its-kind thrill ride on the east coast.
"The attractions for Skyplex are some of the most innovative in the World," said Joshua Wallack, who with Father and Business Partner David are developing of the SKYPLEX complex. "The world's tallest roller coaster, the world's tallest drop ride, and now we're launching an experience that feels like you are flying. You will be one with the Sky, and we envision this to be a major draw for tourists and convention delegates to the new I Drive Entertainment District."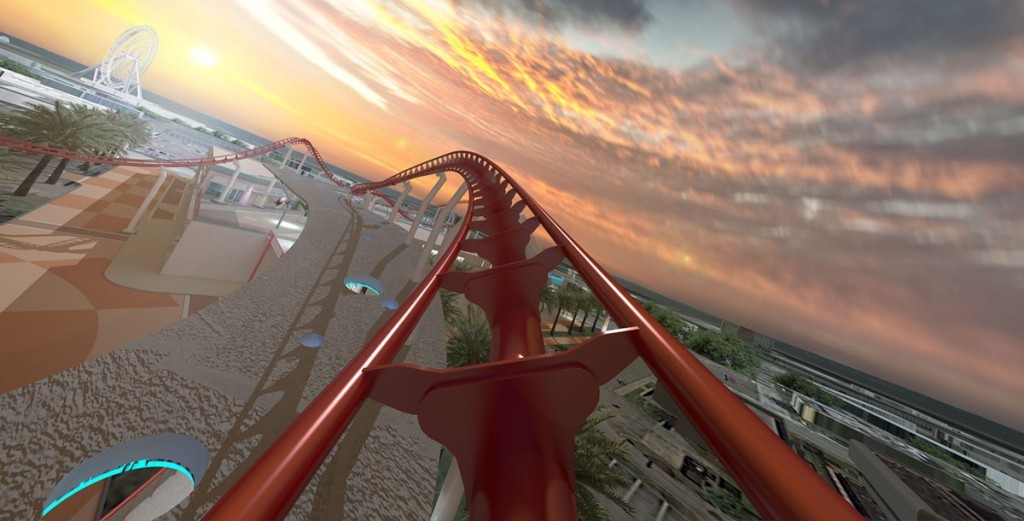 This attraction joins the already announced 501-foot polercoaster, the 450-foot Skyfall drop tower, a 600-foot zip line, the Skysurf park, the SkyLedge attraction and more, which are yet to be announced according to Joshua Wallack.
The Skyplex area will also feature a variety of shopping and dining venues throughout the area.
The area where Skyplex will be built, which is at the intersection of Sand Lake and International Drive in Orlando, has been undergoing extensive changes as the area is prepared for the massive project, including Duke Energy burying old utilities and getting power ready for the area.
The project is scheduled to open in 2019.
For the latest news, tips, and more at Universal Orlando, Disney World, and other Orlando attractions be sure to follow Orlando Informer on Facebook, Twitter, and Instagram.