A new experience is available for guests that visit Disney's Animal Kingdom called Caring for Giants, where guests can get closer than ever to African elephants.
The whole experience runs approximately 60 minutes and during the trip, guests will be able to get an up-close look at what goes into caring for these giant creatures. There will also be an African cultural representative on hand sharing stories and information on how they are working to preserve wild populations of African elephants.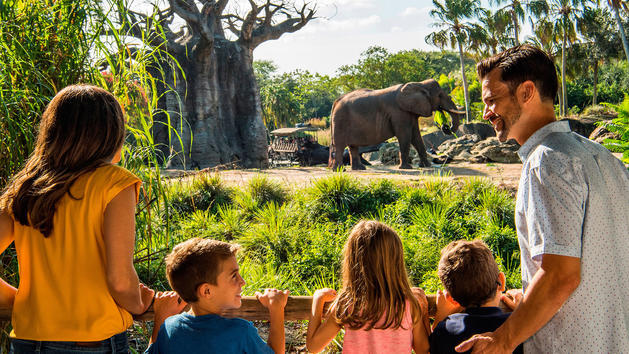 The trek takes you within 80-100 feet of the elephants, which is a lot closer than you can get when you're viewing them as a day guest at Animal Kingdom, such as a trip on the Kilimanjaro Safari attraction.
Cost is $30 for the trip and children must be 4 years of age or older to participate. Tours run daily between 10 AM and 4:30 PM beginning March 12 at the park, weather pending.
Disney's Animal Kingdom recently had a new addition to their African elephant family. Stella, who was born earlier this year, brought the African elephant population at Animal Kingdom to 10, with three males and seven females.
For more details and to book your trip, you can visit the official page here. You can also reserve your spot by calling (407) WDW-PLAY or (407) 939-7529.
For the latest news, tips, and more at Universal Orlando, Disney World, and other Orlando attractions be sure to follow Orlando Informer on Facebook, Twitter, and Instagram.