The Incredible Hulk Coaster is in the middle of testing, as more construction walls are dismantled and its new lighting package is tweaked.
The ride, which will reopen later this summer, has a brand new story and look. Just this week, construction walls were pushed back and the ride's marquee inched closer to completion. (The track used for the entrance sign was actually saved from the old version of the ride!)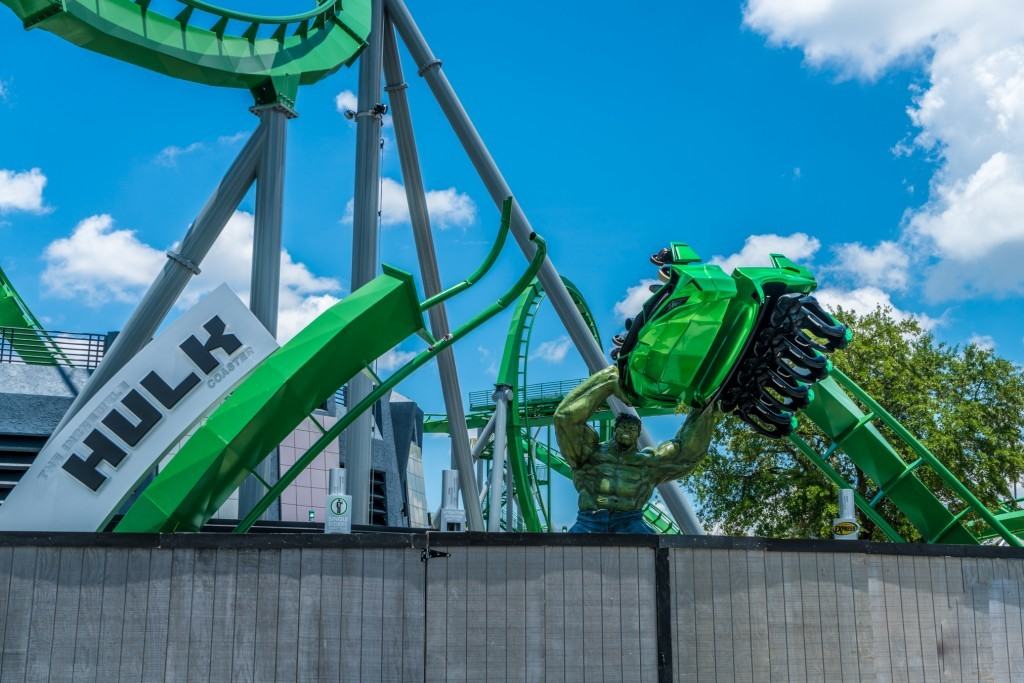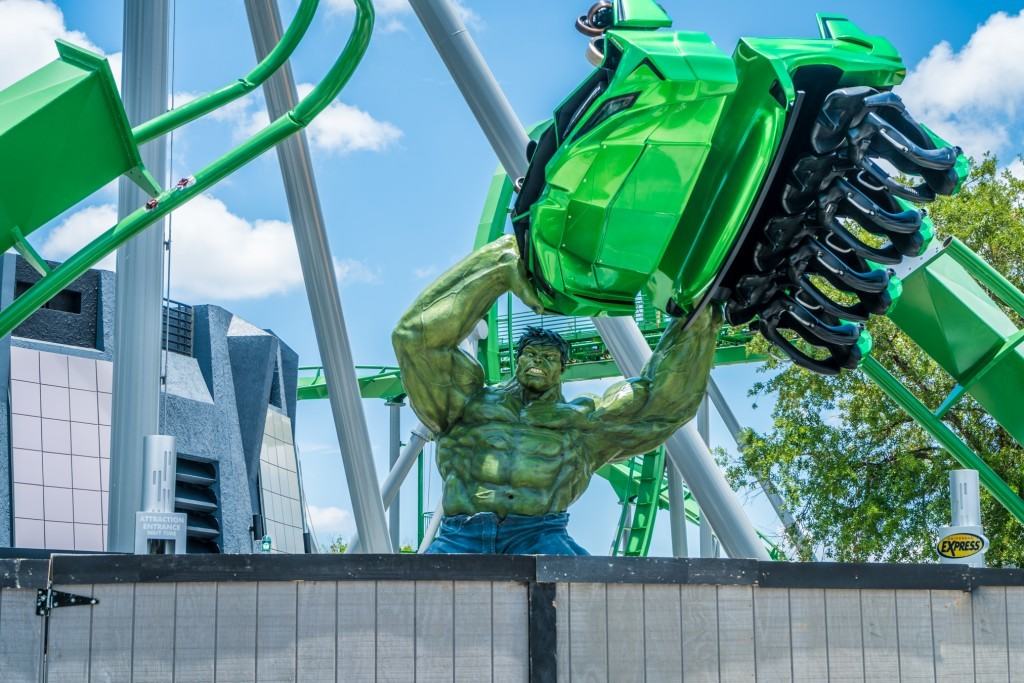 Other parts of the Hulk have also been recently revealed. The ride's new lighting package has begun to light up Universal's Islands of Adventure, with a ride vehicle full of water dummies even sometimes roaring by.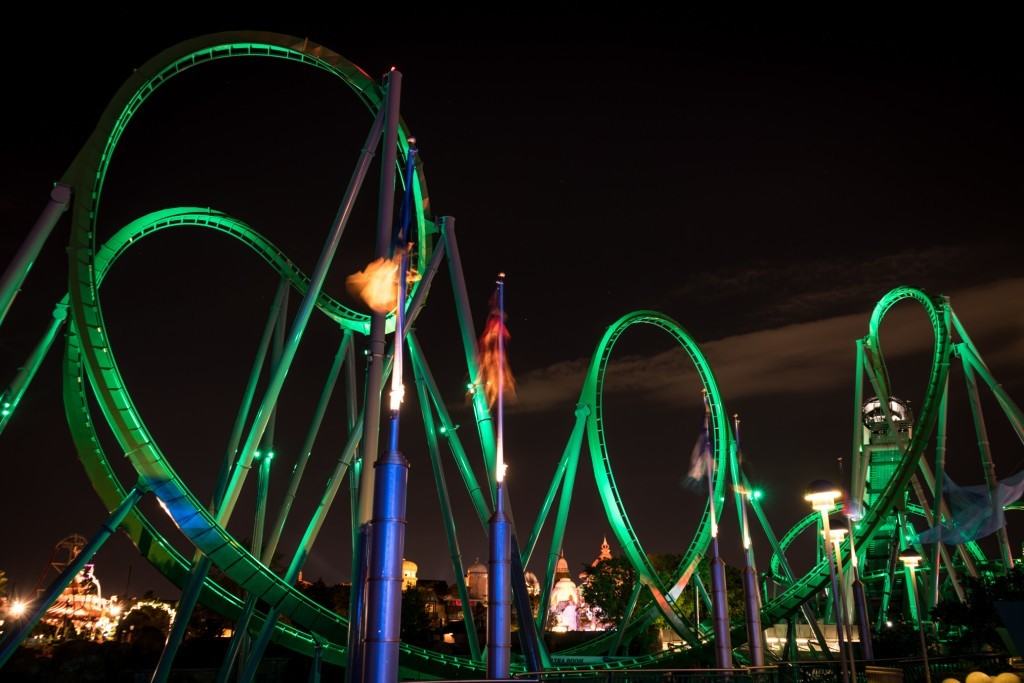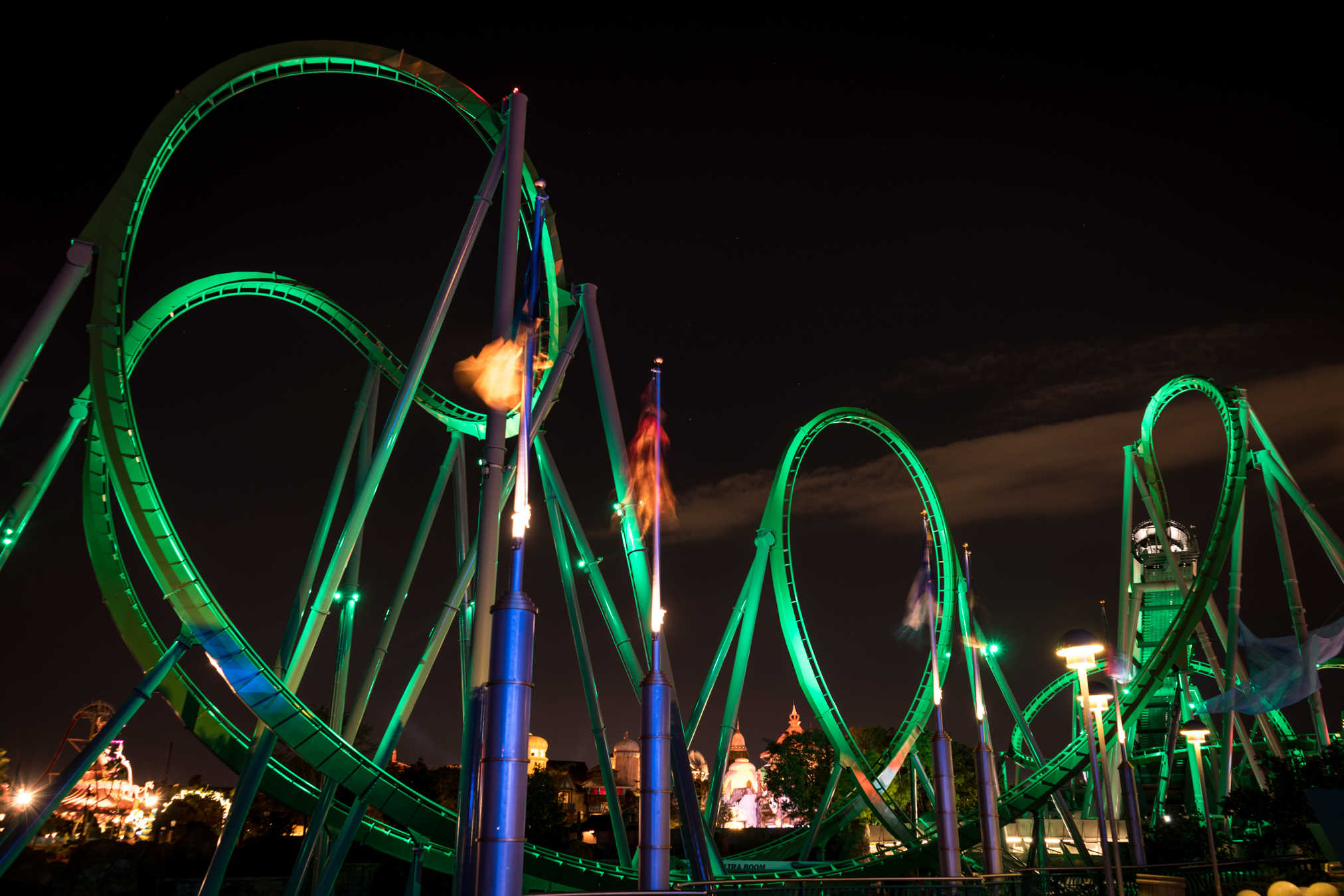 Two of the attraction's previous features have been turned back on, the water after the first drop and the mist shortly thereafter.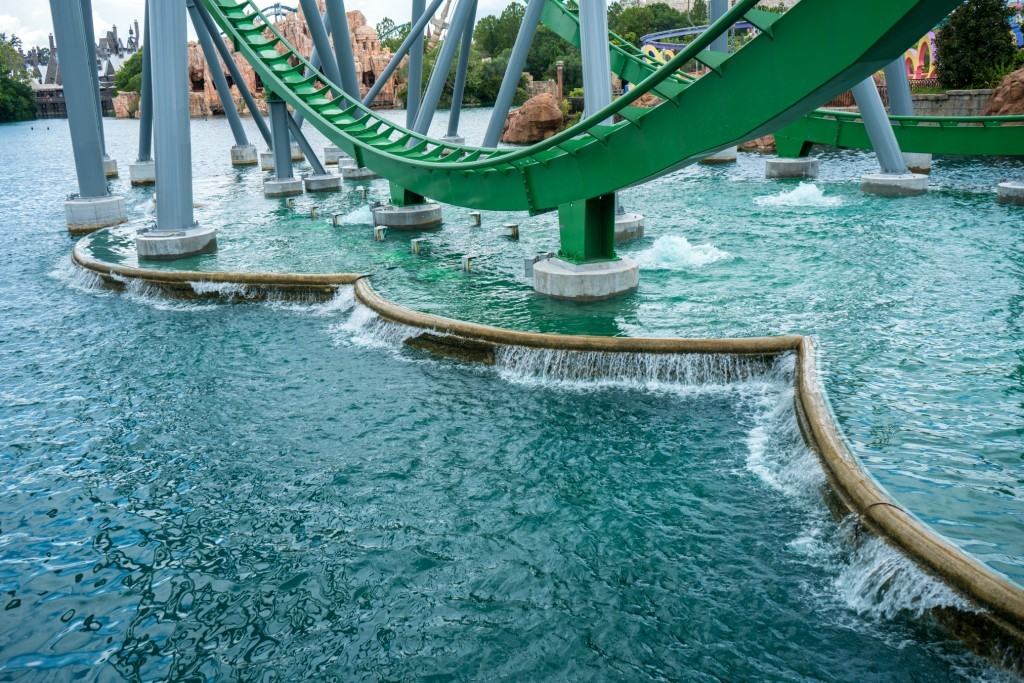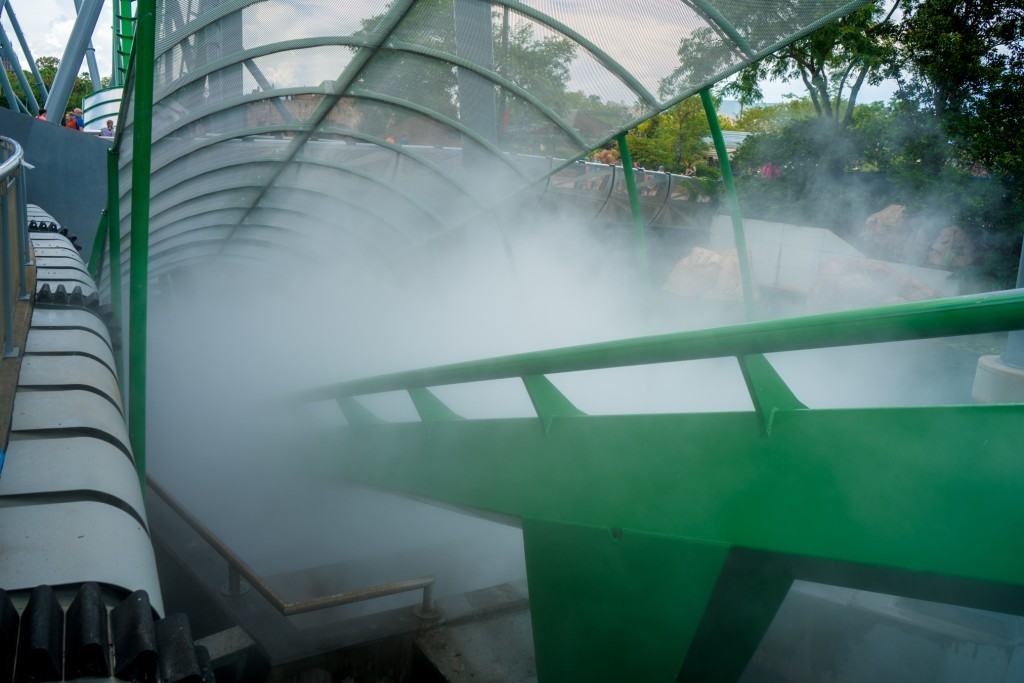 Finally, a new redesigned locker area has been revealed. These new lockers come in two sizes, increasing the overall number of lockers versus before. Just like at all the other attractions at Universal that do not allow loose articles on board, these lockers will be free while you ride. However, unlike the other attractions, these lockers do not have biometric fingerprint scanners. In replacement of guests using their fingerprints to reopen their locker, they will scan their park ticket to reopen their locker.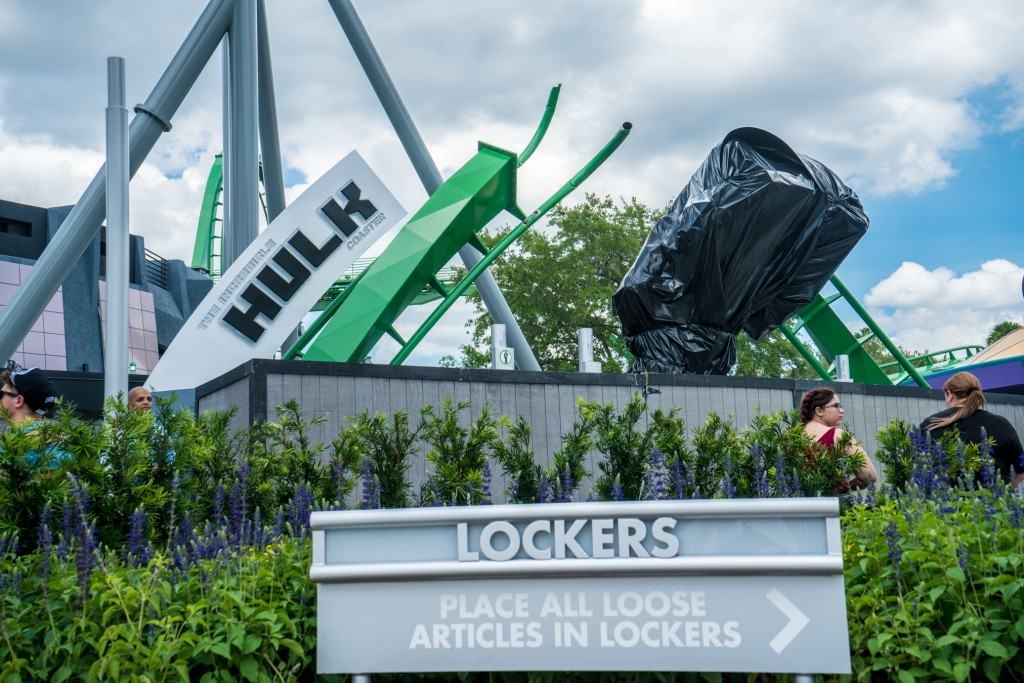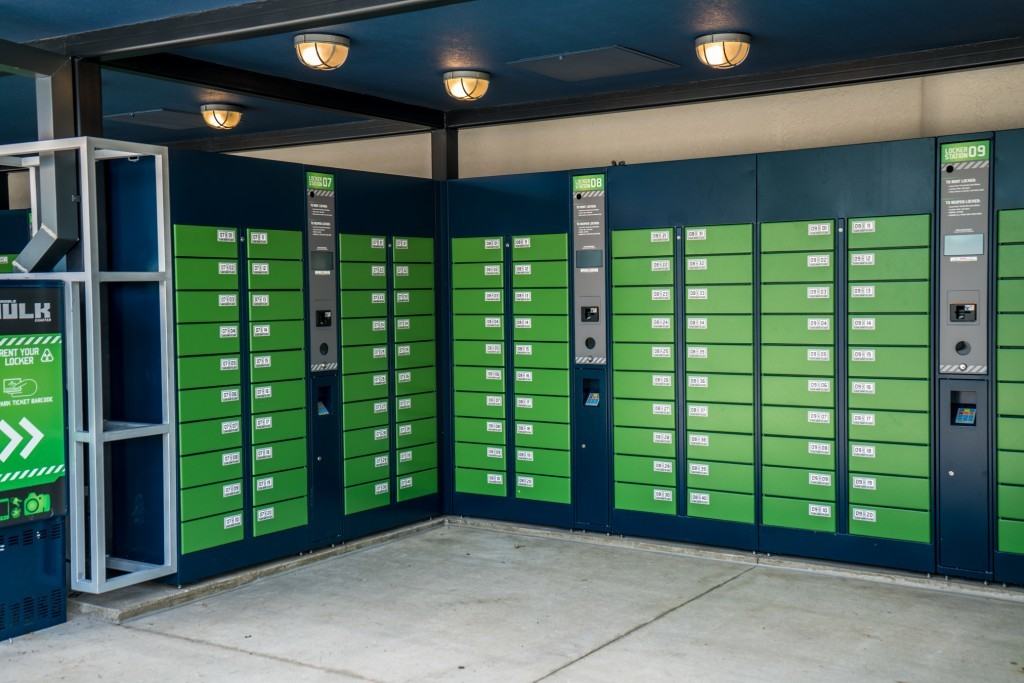 Want to be the first to know when the completely redesigned Incredible Hulk Coaster will reopen? Like us on Facebook, follow us on Twitter, and join our Facebook community!
Universal also begun testing a Hulk themed virtual reality experience and debuted the new uniforms for the attraction today! To learn more, click here.
The new Incredible Hulk Coaster beginning to roar back to life – HD Video
The new Incredible Hulk Coaster beginning to roar back to life – bonus pictures!