The completely redone Incredible Hulk Coast began soft opening on Monday, August 1, at Universal's Islands of Adventure.
The green one himself towered over the entrance as guests poured into one of the summer's most highly anticipated attractions.
What is a soft opening/technical rehearsal?
A soft opening, commonly referred to as a technical rehearsal, is an opportunity for the theme park to test the ride with real guests. During technical rehearsals, the ride may operate intermittently throughout the day. Not all elements of the attraction may be functioning.
Finally, there's no express access for attractions during technical rehearsals.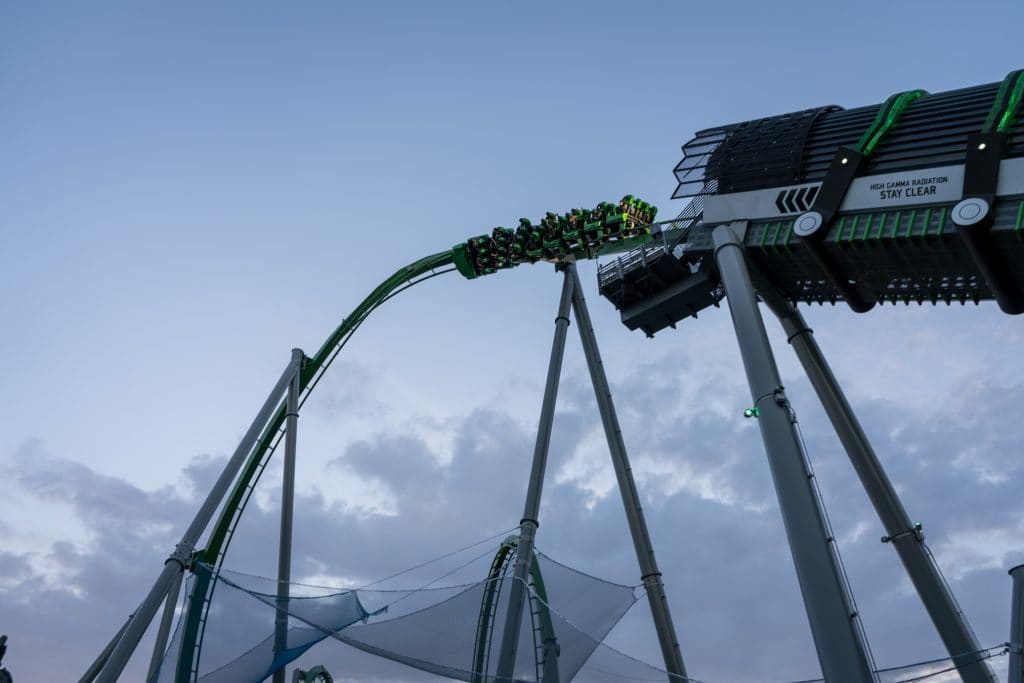 New Incredible Hulk Coaster now soft opening – HD Video
A grand opening date has not been released for The Incredible Hulk Coaster, however it is rumored to take place Thursday morning. For more information, pictures, and real guest reviews of the new Incredible Hulk Coaster, visit our page for it in the OI Universal Center.
Look for additional coverage of The Incredible Hulk Coaster on our Twitter, Facebook, and right here throughout the week!