Update 1/2/12
Bumping up this post as a friendly reminder 🙂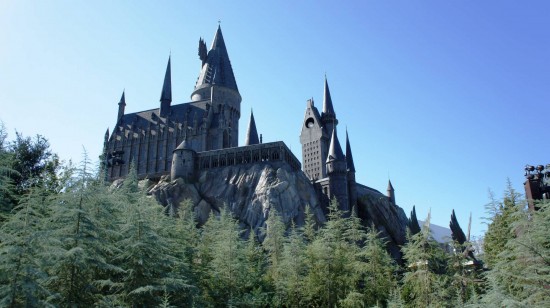 Universal Orlando's Winter 2011 annual passholder mailer arrived over the long weekend, and inside its pages was this exciting announcement: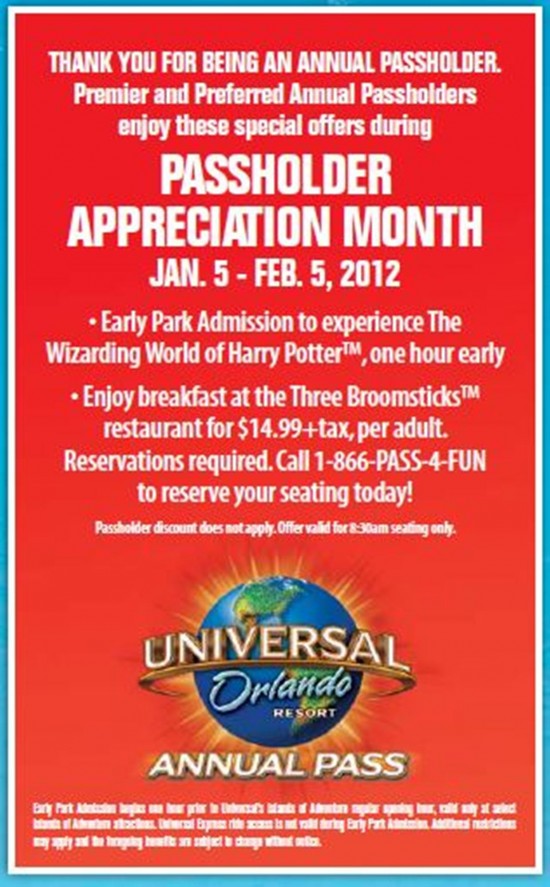 That's right. From January 5th to February 5th, 2012, Premier and Preferred annual passholders receive the highly coveted Early Park Admission to the Wizarding World of Harry Potter. That means we get to visit the park an hour before it opens to the general public. What's more, these passholders also have the opportunity to book the Three Broomsticks breakfast (although only the 8:30am seating, which is right in the middle of the Early Park Admission hour).
These two benefits are typically only available to those guests staying at one of Universal Orlando's on-site hotels, or those who have booked a Universal Orlando vacation package.
Now, January is a slow month for the parks, so it is questionable whether Early Park Admission will really have any value. Nevertheless, it is a fun gesture.
There is a lot more information in the passholder mailer, which I will be posting very soon!