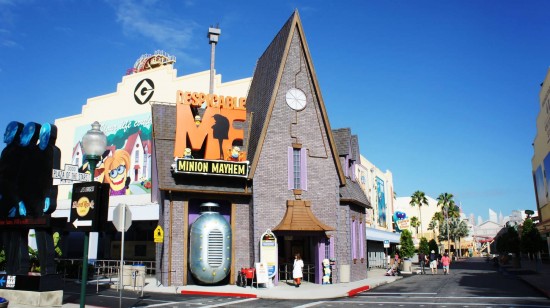 It would seem that the opening of Despicable Me Minion Mayhem at Universal Studios Florida has brought us plenty of good fortune. Not only do we get another great addition to the attractions at USF, but its popularity has convinced Universal to try something else: offer Early Park Admission for USF to on-site resort guests.
You may know already — because Universal promotes it heavily — that Early Park Admission to the Wizarding World of Harry Potter has been available since the Wizarding World opened (two years ago today, actually). This early hour, before the general public can get in, has been a critical component to truly enjoying the area without crowds.
Now the same on-site benefit has been extended to include Universal Studios. When I spoke with team members at the park, I was told that Early Admission would continue on for the foreseeable future, and that the park will monitor it and decide whether to make it permanent (or as permanent as any theme park procedure can be). Indeed, it is not being included in the advertising for the on-site hotels, as you can see here in this screenshot from Universal's vacation package website:
For Early Park Admission, Despicable Me and Shrek 4D will be open. However, when we arrived at 8:40am this morning, Rockit was already running.
It is also important to note that Early Park Admission for USF is also available to Annual Passholders between now and July 1. And, even though Universal is asking Passholders to sign up, they weren't checking names today — so I bet you really could go in early any morning until July 1.
Learn more about Despicable Me Minion Mayhem
Learn more about Early Park Admission to WWoHP
Oh, one more friendly reminder: Starting June 23 Islands of Adventure's regular opening time moves up to 8:00am, pushing Early Park Admission to WWoHP up to 7:00am. This runs through August 12 (see our crowd calendar).
PHOTO Express Pass coming to Universal's on-site hotels
Remember a few months ago when I posted about these new kiosks at the on-site hotels?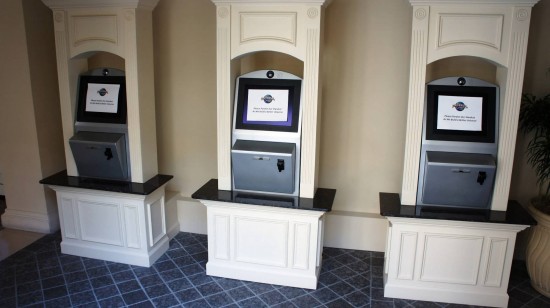 Well, they are definitely kiosks for printing photo Express Passes for on-site guests. What remains up in the air is when they will be implemented. Since I originally wrote about these machines back in April, I always ask about a starting date when I visit the on-site hotels. Every time I've been told "a few weeks." So, that's really all I know at this point. A few weeks.
As with everything related to Universal vacation planning, as soon as something happens our site will be updated.
Learn more about Universal's on-site hotels