Update
Just announced: Universal Annual Passholders receive exclusive access to experience Transformers and Hollywood Rip Ride Rockit in Universal Studios Florida June 9 through June 16, 2013, from 8:00 to 9:00am.
Original post
Universal Orlando Annual Passholders started receiving their Summer 2013 PASSPORT in the mail on Friday, and it is packed with some pretty great news.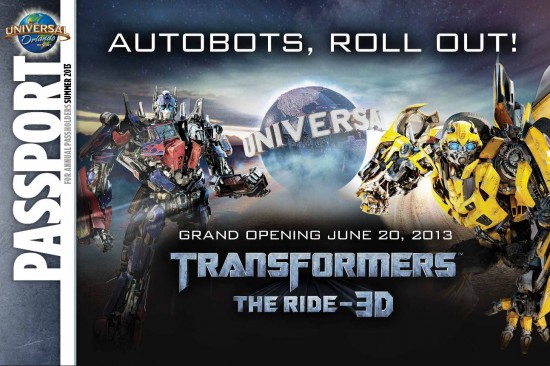 First and foremost, we've been promised "exclusive ride times" for Transformers, which is scheduled to celebrate its grand opening June 20. We'll know when those ride times are for sure on May 28, as that is when Universal has said that they'll post AP ride times.
In addition, Annual Passholders have the opportunity to purchase the Autobot decal below starting June 9 for $7.95 plus tax — limited time offer, while supplies last.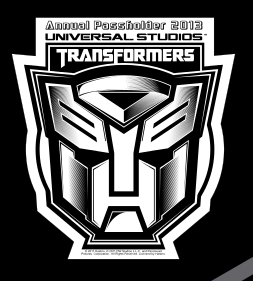 But if you can't wait until the opening of Transformers to get your Universal fix, then you'll be happy to know Universal is giving us access to Early Park Admission at the Wizarding World of Harry Potter  — generally a benefit reserved only for on-site and vacation package guests — May 25 through September 2.
I'll let Alan J., one of our fans who wrote in last night, tell you about the final announcement:
Hi there – you run a great website! We've been avid Universal goers/annual passholders for years, and wanted to emphasize something from the latest passholder newsletter. The promotion in there for "stay 3 nights, save 50%" offers some of the best deals I've ever seen for their on-site hotels. I've stayed at all 3 several times, and tonight booked a bay-view room at Portofino for 3 nights at the end of September for our annual Halloween Horror Nights trip, and the rate was $150/night (and that was with the premium view surcharge)! The other 2 were even cheaper with Royal Pacific standard view coming in at $109/night..just wanted to highlight this for you as it's the best onsite hotel deal I've come across in my years of Universal travel. Take care and keep up the great work!
To take advantage of the on-site hotel savings, you'll need to call 1-866-343-5500 and provide the unique offer code printed above your name and address on your PASSPORT mailer. Note that you'll need to have your room booked by May 31 to lock in this deal. Subject to change as always.
The image at the top of the post is the front page of the Summer 2013 PASSPORT. Here are the inside pages (click any image to view a larger version):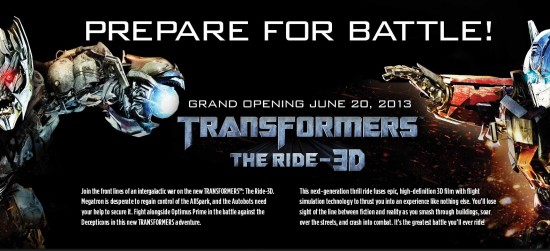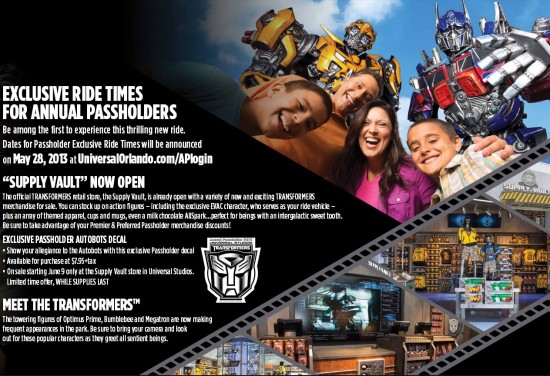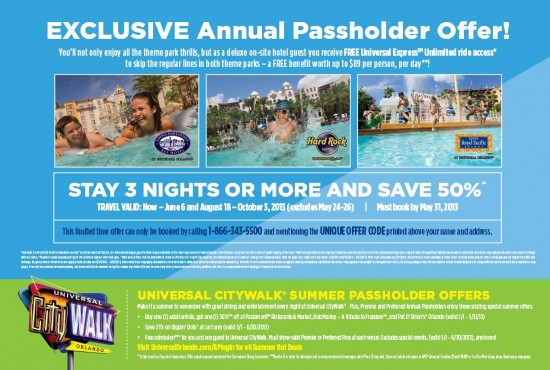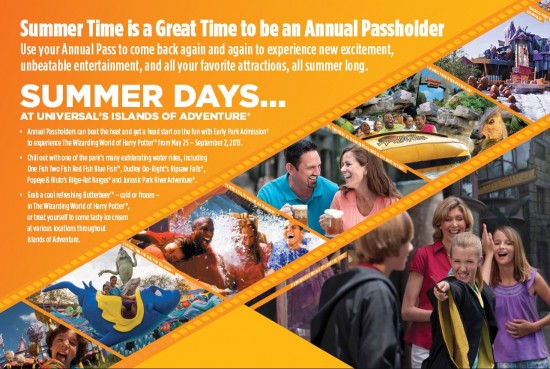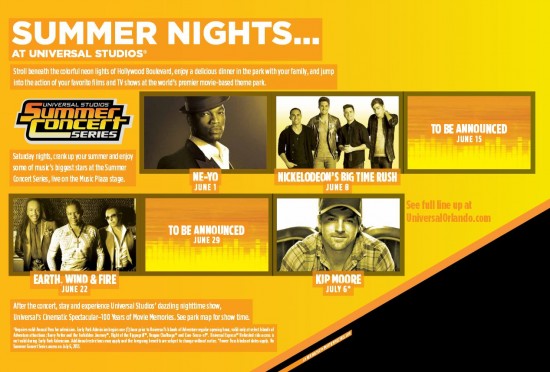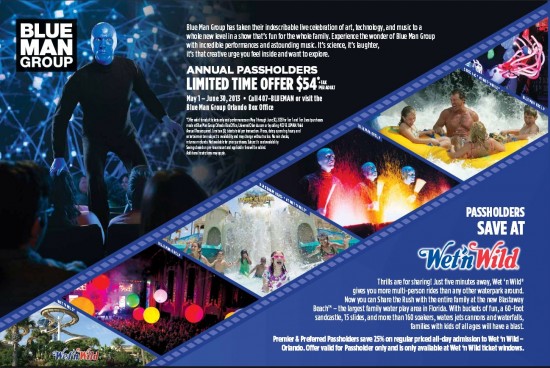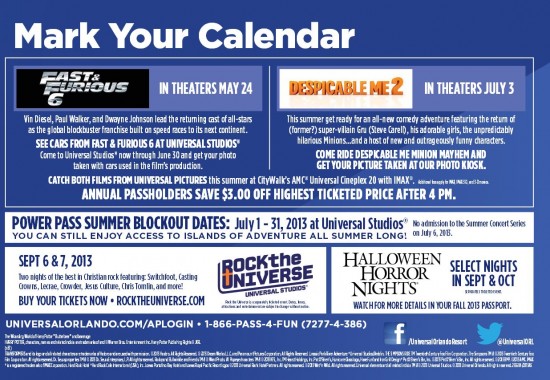 You can also view these pages at the bottom of our Universal Snapshot page, or download the PDF file.
To learn so much more about Transformers opening at Universal Studios Florida, and to view the very latest info, be sure to visit our Transformers: The Ride page in the OI Universal Center.