Planning a trip to the Orlando parks with little ones can be very exciting, but with all the details, it can be overwhelming. As a parent, a preschool teacher, and someone who has traveled to Disney World and Universal Orlando with a toddler and infant, here are my tips for making sure you are vacation ready.
Watch videos of Rides, Attractions, and Shows beforehand
Watching videos of rides, attractions and shows is one way you can 'rehearse' or practice for your Orlando vacation. This was so helpful for us when traveling with my nephew at ages 2 and 3. Watching videos can help you gauge what is exciting or maybe even scary for your child and gives them exposure to the experience so they have some idea of what to expect once they are there. You can find tons of these videos on YouTube.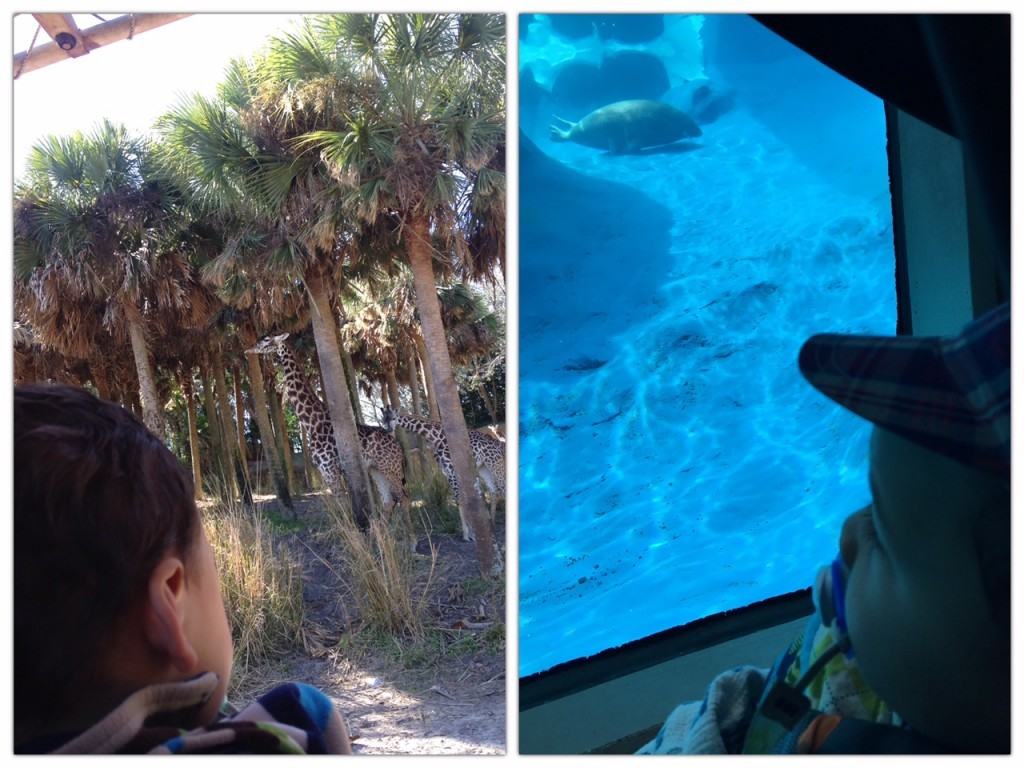 Visit other attractions close to home like Zoos, Festivals, and Fairs
Visiting a zoo, festival, fair, or other similar attraction before your vacation is a perfect way to prepare for your visit to Orlando. It allows you and your child to have an experience that is similar to being out at the parks so you can gauge how your child does, have an idea of what is appropriate to bring or pack, and basically test run a day out at an attraction.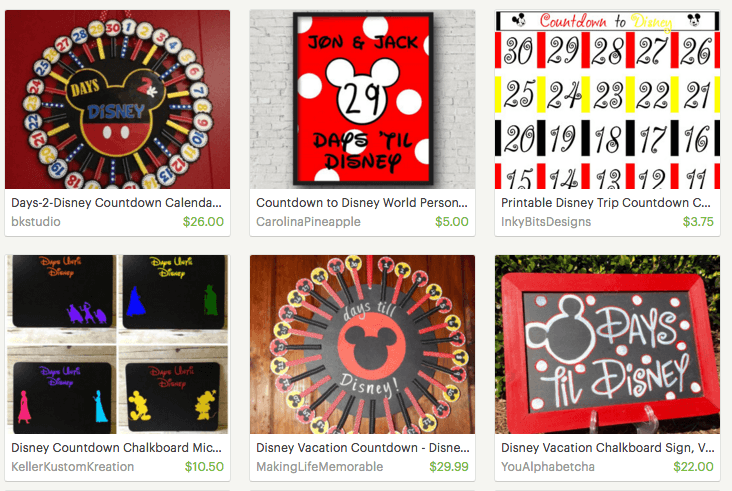 Make a Countdown Calendar
A countdown calendar can be fun and meaningful tool for you and your family to get ready for a vacation. It helps young children, who have difficulty understanding concepts of time, have a better idea of when an event is going to happen. You can do anything from using a themed calendar with characters (think Dr. Seuss, Minions, princesses or Mickey) to removing one item from a set each day. For example, you might have a garland with 30 printed out Minions representing the 30 days until your vacation. Then you can take one away for each day as you get closer. I found many great ideas for this on Pinterest or you can even order one on Etsy.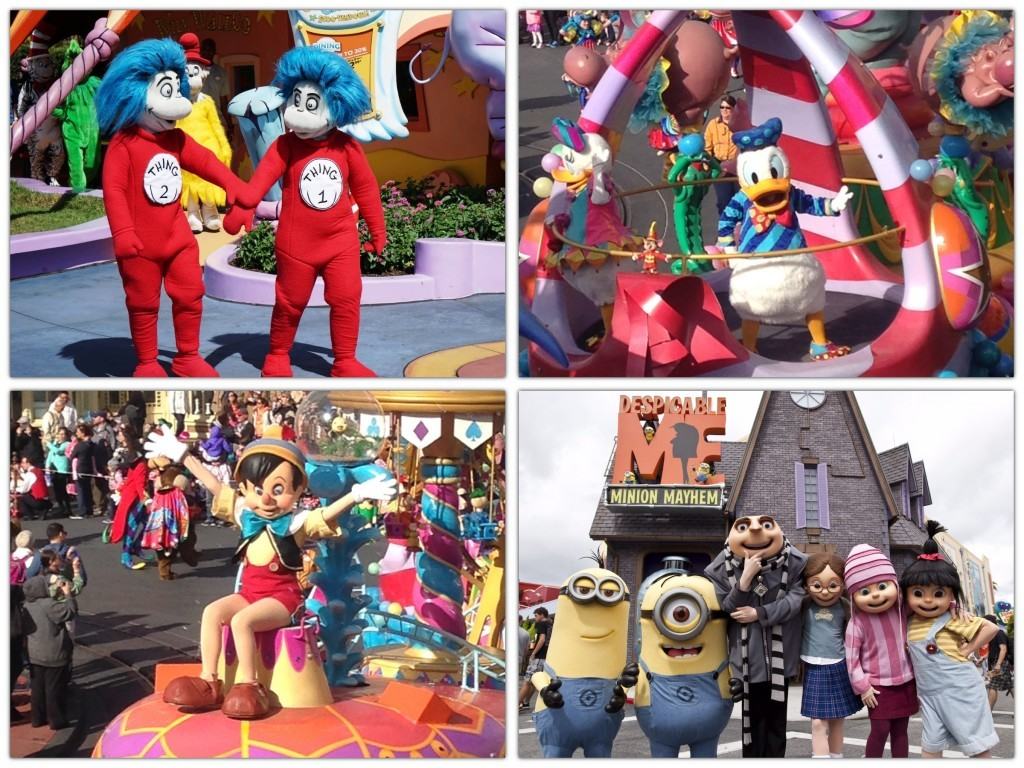 Watch movies, look at photos, or read books to introduce characters
Watching movies is a great way to get everyone excited for your Disney or Universal vacation and introduce movies or characters that you will see on your trip. Of course you want to gauge what you feel comfortable with and what is appropriate for your child so maybe reserve Harry Potter, Jurassic Park, Spiderman, Star Wars or Marvel movies for older children. But young children can enjoy, shorts of Curious George, Barney, Dr. Seuss, Dora the Explorer, and Woody the Woodpecker. If you are traveling to Disney, there are all the classic Disney cartoon characters as well as the Disney Jr. TV show characters and Winnie the Pooh. My little one is not yet 2 so we are preparing for our next vacation by reading books, looking at pictures and talking about these characters.
Another essential aspect of your vacation, especially when traveling with children, is what you pack. For travel with infants, toddlers and preschoolers here are some items I recommend to bring along.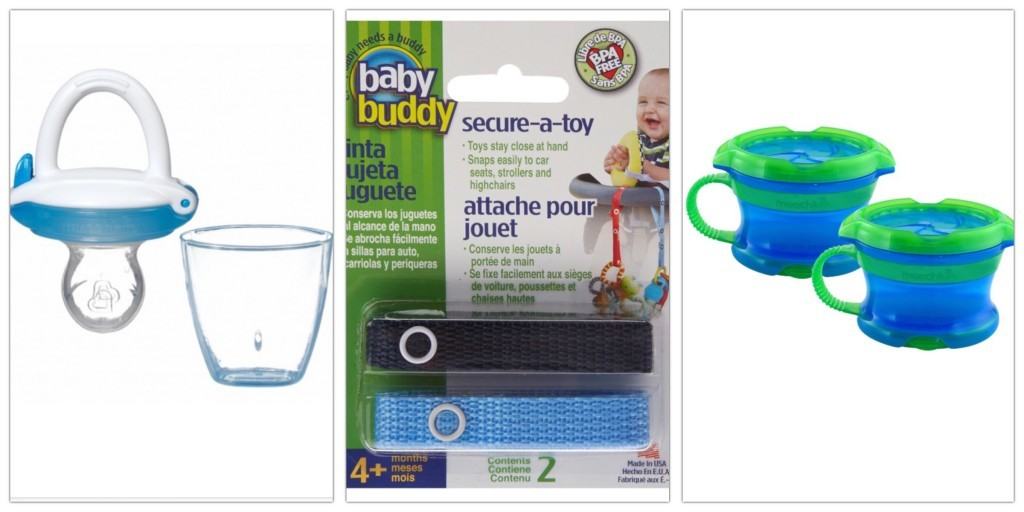 Infant feeders, snack cups, snack tray and Secure-A-Toys
These items make it easier to feed your little one on the go. Although you might not need these at home, they are so helpful at the parks for those times when your little one's feeding schedule is not matching up with yours, when you are waiting for a meal, or when stopping to have a large meal is not possible. We also found the infant feeders particularly helpful when we were at sit-down restaurants. We could just strap one of these Secure-a-Toys onto it and then to the highchair or stroller and our baby could feed independently, freeing us to enjoy our meal. These are also really helpful for strapping any other essentials to your stroller such as a lovey, pacifier, or toy. Once our little guy was on table foods, a snack cup and our stroller snack tray were helpful for when we wanted to sit outside at a table as opposed to inside for a sit down meal. This is especially helpful for the Universal Orlando Resort or Epcot's World Showcase at Disney World, where there are many opportunities for outdoor snacking and eating.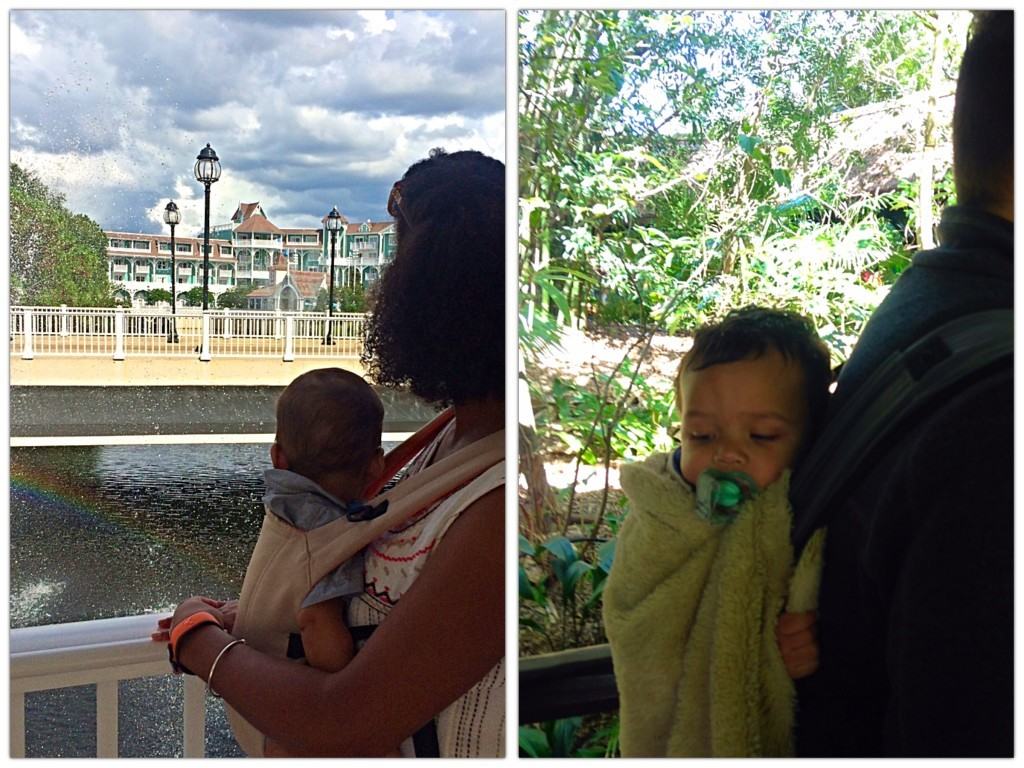 Carriers for baby or toddler
Another great option to bring along, or perhaps invest in if you don't have one already, are baby carriers. We really like the Ergobaby carrier and have also used the compact and foldable Boba Air which is great for travel. These are priceless when it comes to waiting in line for shows or attractions where strollers are not allowed. Many carriers hold children up to 45 pounds but you will want to check the specs on your carrier. For older children, you can get the CarryOn  by Lillébaby which can hold a child up to 60 pounds. I found carrying my baby to be very soothing for him in the midst of the busyness of the parks.
Comfortable crossbody bag or backpack
When out at the parks, consider bringing along a backpack or crossbody bag along instead of your normal diaper bag. Although you may be able to put bags on a stroller, there are times you may want or need to carry items on your back such as on a bus or while waiting in line. When I travel, I also try to separate items for the day into two bags. One to keep with the stroller full of things like a changes of clothes (for us and baby), extra diapers, sunscreen, etc, and one smaller backpack or crossbody to take along with us on rides or attractions with only essentials and any money or valuables.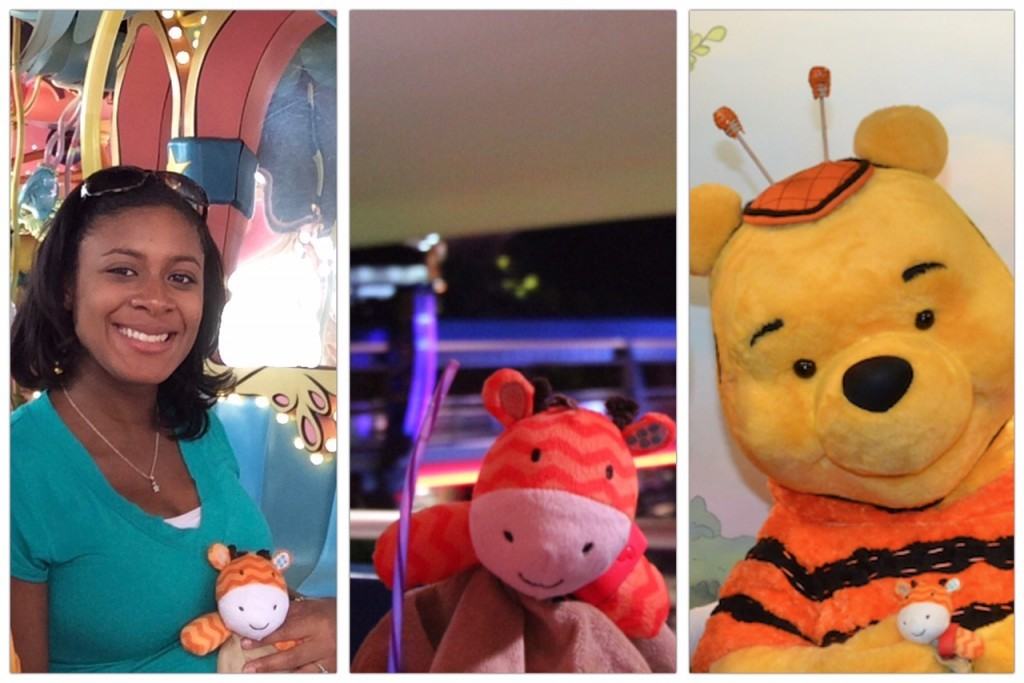 A lovey or any other favorite or special item
Since travel can bring about unfamiliar or new experiences for children, be sure to bring along an item from home that will help your child feel comfortable and connect them back to home. This could be a special lovey, blanket or even a favorite toy. Something familiar like this can help comfort and calm your child through all the transitions of a busy park and give them something to play with our hold onto when you are out and about. For a bit of fun, if your child has a special toy, such as a Spider-man or Buzz Lightyear figure or a plush animal, you can try incorporating the item into your vacation photos. We have photos of our little guy's lovey (a giraffe) riding on rides and doing meet and greets with characters in the park. These make for some fun memories and provide ways to talk about and remember your vacation together even years after.
For more on visiting Universal Orlando Resort with children check out Orlando Informer's guide to visiting Universal Studios Florida and Islands of Adventure with kids. You can check out more suggestions on what to pack for your vacation here.
What are your tips for preparing and visiting with children? Leave them in the comments below.