Welcome to Special Needs Are Universal, a column devoted to helping those with disabilities or who have disabled family or friends. There are many sites available on the internet, but Orlando Informer is the first that has the best information available for both disabled and non-disabled guests.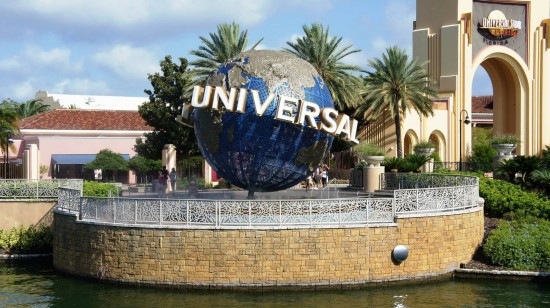 There is no need to jump from place to place to find knowledge about Universal Orlando Resort – it's all right here.
And it seems that Orlando Informer has become a popular go-to site for those across the pond.
From Liz in the United Kingdom:
We are a family of six traveling from the UK with two disabled children. One child has cystic fibrosis, and his condition is quite severe. Another child has a syndrome that causes developmental delay, short concentration span, and problems with his gross and fine motor skills. Could you advise me on the pass that would meet our needs and any documentation required?
We will be in Orlando for two weeks in early April and have booked hotels within 0.5 miles of Universal and Wet 'n Wild, as these are the parks we intend to visit. It is of great importance to us to plan this visit, as in the future, my grandson may not get certification to say he is fit to travel. Many thanks.
Thank you, Liz, for sharing your information about your children and your trip. My husband, daughter, and I have been annual passholders for 15 years, so I hope our experience can help you.
Disabled documentation & advocating
Obtaining doctor's notes and disabled passes continues to be a common request, so I'd like to address this recurring concern for all our readers. The information you need on Universal's disabled passes is available on this page in the OI Universal Center:
Always be prepared to advocate when you go to Guest Services at any theme park. That means being able to describe, in the least amount of time and words, why an assistance pass is needed. I will tell you that it has been my perception that most of the Team Members with whom I have had the pleasure of dealing have understood our explanation. However, some guests have not had the same experience. That's why you need to be prepared to advocate. Know the medical condition, explain why you or your child can't be in line for a long period of time, or even why waiting outside the lines and receiving a time to come back would help to make the theme park experience easier for the disabled person involved.
If you are denied the Attraction Assistance Pass, ask to speak to a supervisor, the ADA supervisor, or a member of his staff. If you carry a doctor's note, place it on the counter and just state your doctor has requested special assistance. TMs are not allowed to read these due to current HIPAA (patient rights to privacy) regulations, so, technically, it is not needed. But it does show that you have medical information from your doctor that would prove why you need accommodations, and it is always helpful to have a copy in case there is a medical emergency of some kind, especially when you are far from home.
As someone with more than a couple of medical diagnoses, not to mention my daughter's, I think it's only smart to carry information with me, especially when traveling. I forgot my insulin at home once. Having the information with me helped me procure what I needed without the time lost while waiting on a call from my doctor.
Evaluations by ADA staff
I also can't emphasize enough how important it is to ask to be evaluated in Guest Services by ADA staff members if there is any question that your condition may keep you from being able to ride. Casts, prosthetics, or muscle conditions that keep you from being able to sit upright or hold on to hand rails, etc. are circumstances that can trigger staff members to question whether you or your family member is able to ride, and you may be pulled out of line or off the ride entirely. If this does happen, ask for a ride supervisor immediately.
All disabled riders should download and read Universal's Rider's Guide (PDF file) before leaving home. And you can pick up a hard copy when you arrive at the parks.
Available disabled passes
If it were my first visit to Universal Orlando Resort, I would request the Attraction Assistance Pass, or AAP, and it sounds like you have already read the information. The AAP is the more common pass given at Universal Orlando. If the ride wait is 30 minutes or less, you can immediately enter the ride or attraction through the Express Pass lines. If it's over 30 minutes, you will be given a specific time to return to the ride. You do not have to return exactly at the time given, so if you've gone for lunch or on another ride, you will not be penalized for being late.
The Guest Assistance Pass, or GAP, is rarely given. It seems to be reserved for a family member who has extreme difficulty in using the AAP, especially during times when the wait is more than 30 minutes, and, then, only after having spoken with the ADA (Americans with Disabilities) supervisor or his staff. Try using the AAP first, and if it proves to be difficult for one or both of your children (i.e., meltdowns due to wait times, feeling claustrophobic in the queue line due to his/her disability, or similar behavior or cognitive complications), then return to Guest Services and ask to speak to an ADA staff member.
We did have to do this with our daughter. She had been issued the GAP for several years, and it was in their database that we were supposed to get this pass for our family, but the computer had not been checked when we requested assistance when the AAP was brand-new. Our daughter has both Down syndrome and autism, with severe cognitive delays in understanding "wait." Her tolerance for being in one place, let alone in a line, is about 15 minutes. Quite frankly, I didn't know the new pass had been developed until it was given to us. We also had our daughter evaluated to make sure she was tall enough to ride, could hold on to safety bars, and would hold her head back on head rests when requested. It was determined at that time that she did fit the profile for the GAP.
I have a friend who has an older teen with autism. They use the AAP and find it works fine for them.
Crowd calendar & weather conditions
Based on the OI Crowd Calendar as of this writing, the crowds look to be moderate during your trip, so you may find the wait times not to be very long. However, this calendar is updated when more information is received about special events, etc., so check back before your visit.
The beginning of April usually sees warm weather, but be prepared for showers. I have watched as some guests demand certain perks and the outcome is usually negative. However, keep OI handy on your chosen communication device, and if the weather isn't quite what you expected, click on this link, where you'll find even more useful links to weather information.
I am sure you have already seen how informative the entire Orlando Informer site can be! Using this as a tool for your trip planning, I am pretty sure that you and your family can have a wonderful time at Universal Orlando. We have often explained to Universal Team Members the situations for which we needed assistance, and almost as often we are surprised at the level of thoughtfulness they have shown to our daughter and family.
If I can answer any other questions, please do not hesitate to write! I hope you will share your vacation with me when you return home.
After sending Liz my recommendations, she followed up with "Thank you for the extra information. Knowing what support is available means we can focus on looking after the children and enjoying our family holiday. I will let you know how our visit went on my return home." We look forward to hearing about her trip!
And this is what Orlando Informer wants to offer to all our readers – information for a great visit! If you have any questions that haven't already have been answered on the site, please check out the SNAU forum.
DISCLAIMER: Neither the author of this post nor any of us here at Orlando Informer is an official representative of any theme park in Orlando. While we work diligently to provide you with the very best advice from our collective expertise and experience, it is still your responsibility to verify your plans with each theme park. Thanks for your understanding!
View all of our Special Needs Are Universal posts
Do you have a
Special Needs Are Universal
question for Debi? She is available to assist your family in the
SNAU section of the OI Forums
. Registration is free, and once you have an account, we invite you to join the conversation or ask a new question.
[sws_author_bio user="iamdollie" size="105″ authorposts="More OI posts by debi" name_format="About the author"] [/sws_author_bio]