Discovery Cove is the ultimate vacation spot in Orlando. Your reservation at the park gives you a day full of relaxation and discovery (as the name may imply), but it also includes lots of add-on options, such as unlimited admission to SeaWorld Orlando and Aquatica, SeaWorld's water park. To make sure you get the most out of your time and vacation dollars, let's talk about what fits into each camp – what's included and what upgrades are available.
(And if you get ready to dive head-first into Discovery Cove after reading this, we got you covered with discounted tickets right here!)
What's included with my Discovery Cove admission?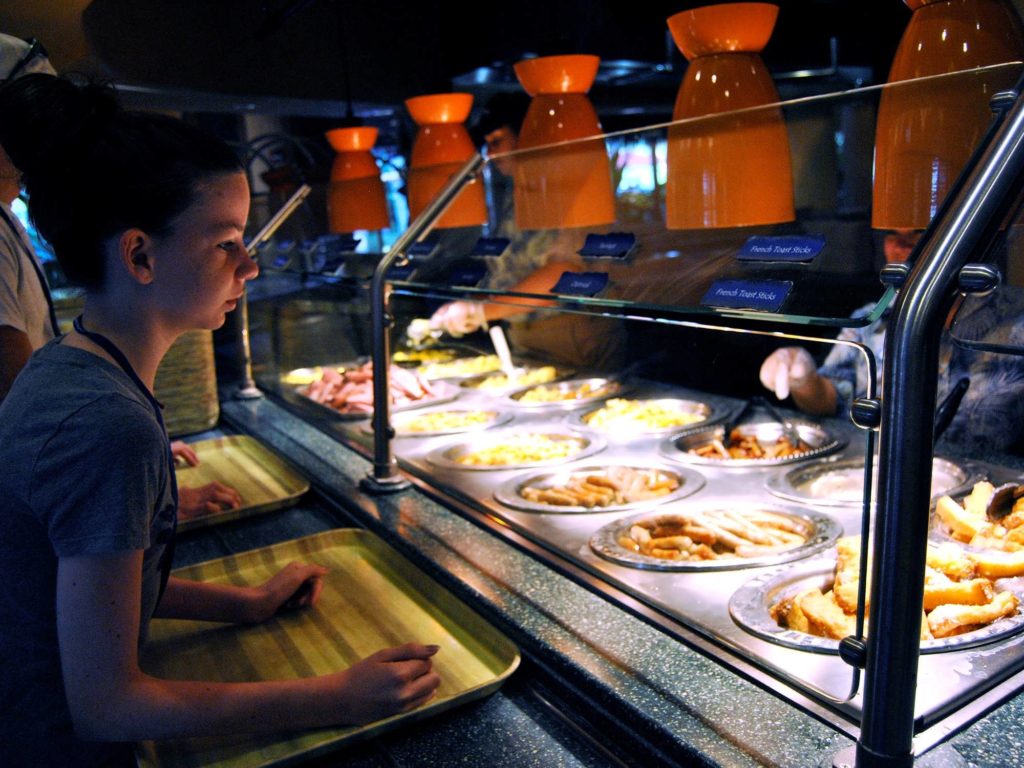 At Discovery Cove, guests can enjoy a perfect day snorkeling with rays and tropical fish, hanging out with playful otters and marmosets, hand-feeding exotic birds, and relaxing on pristine beaches. There is no place else in the City Beautiful that offers such personal interaction with so many different animals, and in such a relaxing atmosphere, to boot.
Starting at $149, Day Pass Packages at Discovery Cove include:
Unlimited access to the experiences of The Grand Reef, Explorer's Aviary, Serenity Bay, Wind-Away River, and Freshwater Oasis
Freshly prepared breakfast and lunch, plus snacks throughout the day
Unlimited beverages, including sodas, water, beer, and wine (for those 21 years of age and older)
All swim gear (mask, snorkel, and swim vest or wetsuit), towels, locker, and special sunscreen
All day self-parking
A complimentary photo portrait of your party upon entry to the park
There is also a Dolphin Swim Day Resort Package available, which includes everything above and also throws in a reserved dolphin experience. Prices for this start at $224.
What upgrades are available at Discovery Cove?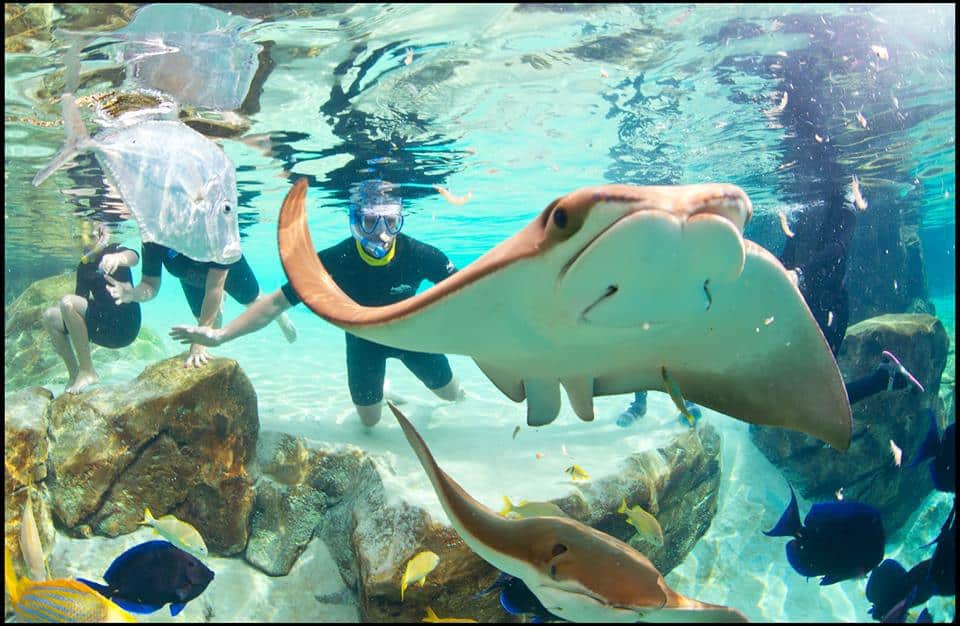 A day at Discovery Cove is paradise in and of itself. And while it may be difficult to top this experience, it still very much is possible, thanks to a variety of upgrade options that are available:
Reserved daybed on or near the beach – $69
Premium drink package, which includes unlimited signature cocktails, drinks from a full bar, and the already-present beer and wine options (of course) – $40 and up
Private cabanas that come with a mini-fridge stocked with water and soft drinks, towel service, snack basket, table and chairs, two additional lounge chairs, and lush landscaping views – $199 and up
Elite and VIP cabanas (which include all of the above, plus dolphin-experience enhancements, photo packages, and more) – $499-$799
SeaVenture, one of the most popular upgrades that has you donning a special underwater helmet so you can walk on the reef floor and be surrounded by all of the wonder of the sea – $49 and up
Choose from two animal-interaction upgrades: stingray feeding (starting at $69) or the flamingo mingle (starting at $59) – and, no, because these experiences are scheduled at the same time of day, you can't do both
Several other animal upgrades, including swimming with over 20 sharks (starting at $129) or heading off the public pathways for a 30-minute Animal Trek that has one-on-one interactions with some of the park's creatures (starting at $79)
There's one final upgrade to discuss, but it's a little more on the detailed side, so we have to tackle it here. Trainer for a Day packages can be added on to a reservation with a dolphin experience, and they give you a second dolphin interaction with a smaller group. But that's not all – there's also a private session at the otter area of Freshwater Oasis, a private guide for both the Explorer's Aviary and the Grand Reef, and "other special animal interactions." The prices for these packages begin at $199.
(Please note that, if you plan three or more animal-experience upgrades for your day, you'll need to check in at Discovery Cove at 7:30 am to ensure proper scheduling.)
What about the unlimited admission to SeaWorld and Aquatica through Discovery Cove?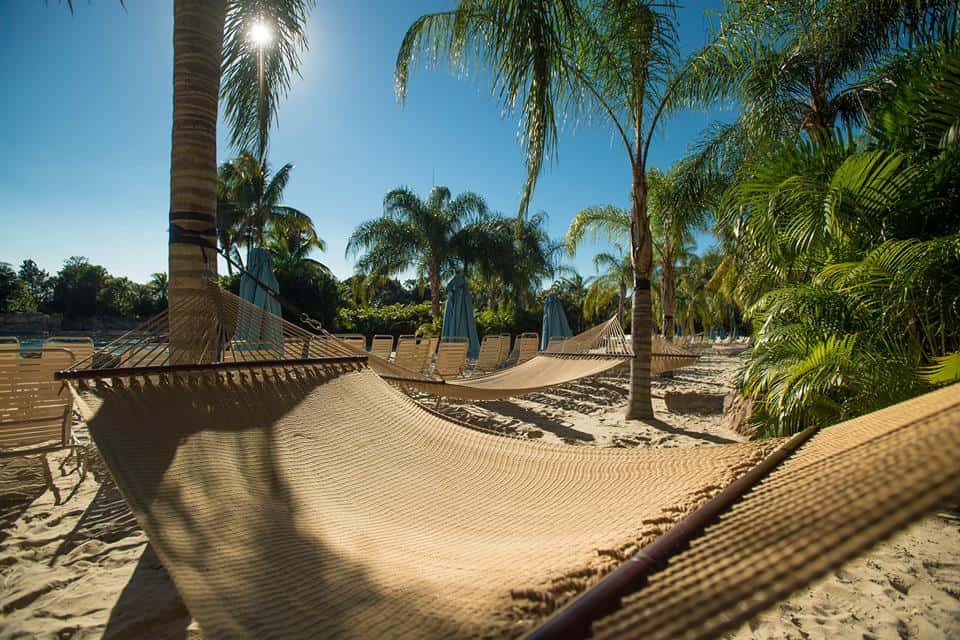 With any Discovery Cove reservation, guests can add a pass for 14 consecutive days of unlimited admission to SeaWorld and Aquatica in Orlando. The cost? $40 – that's it! If you add it to a Day Pass Package, it starts at $189, while adding it to a Dolphin Swim Package starts at $264.
These three parks – Discovery Cove, SeaWorld Orlando, and Aquatica Orlando – are known collectively as SeaWorld Parks & Resorts Orlando. These special destinations connect guests with the sea, its incredible animals, and each other, so you can see how the experiences at one can build off the others. (Well, technically, Aquatica "immerses you in the playfulness of the sea," as the company is want to say, but you still get the idea.)
Please be aware that reservations are currently required to visit SeaWorld and Aquatica. However, guests of Discovery Cove do not have to make a reservation and can visit anytime they wish – within the 14 consecutive days of the first use of their ticket, that is.
There's so much to do at Discovery Cove, but make sure to plan time to do nothing at all and just relax. Many guests head out of the park for the day in the early afternoon; instead, we suggest that you stick around, hang back, grab another included snack or drink, and unwind. Enjoy some quiet time and reflect on the wonderful experiences of the day. This place truly is paradise in Orlando!
---
What upgrades are you most interested in trying out? Get your tickets here, and then share your opinions with other vacationing die-hards in our newly created SeaWorld Community on Facebook.
And be sure to follow Orlando Informer on Facebook, Twitter, and Instagram for the latest news and tips at Universal Orlando, Walt Disney World, and other Orlando destinations.