Want to get this newsletter directly in your inbox? Sign up for the email version here.
Here's what you need to know in the world of Orlando theme-park news for the week of May 10-16, 2021.
1. This past week, we saw big changes on the pandemic front. Universal and Disney recently took a huge step towards normalcy, stating that masks are no longer required when visitors are outside; however, they must still be worn indoors, in queues, and on all attractions (with the exception of certain water rides). SeaWorld took a slightly different approach – face coverings are now optional both outdoors and indoors for fully vaccinated guests. Proof of vaccination is not required, but the company asks guests to respectfully comply to the updated policy.
All of this has been spurred by the Centers for Disease Control's recent change in national policy: those Americans who are fully vaccinated can forgo face coverings or physical distancing altogether in nearly all situations. (The exceptions include medical facilities and public transportation, including airplanes.)
See more here and here. And our owner, Taylor Strickland, shares his experience at Universal Orlando on the first day of these changes here.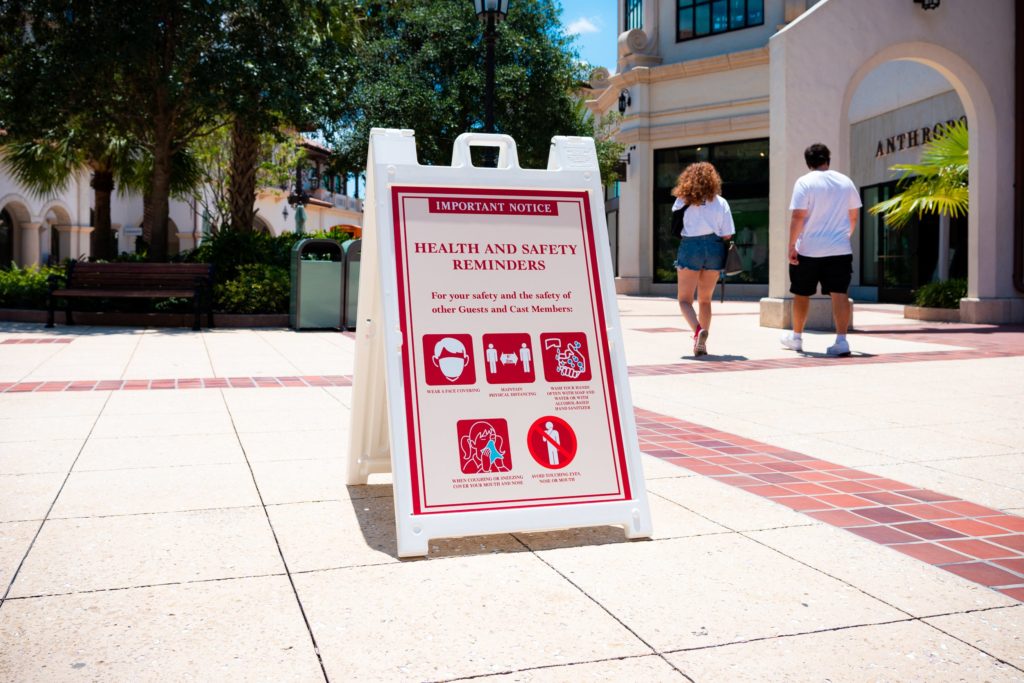 2. In yet another sign of normalcy reemerging, Universal announced that one more of its hotels is reopening. As of this moment, three of the resort's eight venues are closed, due to the lingering effects of COVID: Sapphire Falls Resort, a preferred hotel; Aventura Hotel, which is prime value; and Endless Summer Resort – Surfside Inn and Suites, a value. Until recently, Sapphire Falls was the only one of these hotels with a reopening date (May 18); now, Surfside Inn and Suites can join the list, as it's having its grand reopening on Wednesday, May 26 (just a few weeks before Jurassic World VelociCoaster officially debuts!).
Learn everything there is to know about Surfside, which originally opened (y'know, for the first time) on June 27, 2019, here.
3. It wouldn't be Universal without celebratory treats, right? To commemorate the debut of the mammoth new attraction over in Jurassic Park, two new creations have arrived – the first can be found at Voodoo Doughnut, that crazy confectioner located in CityWalk. It's called the Churro Stand doughnut (get it?), and it's covered in cinnamon and sugar and filled with dulce de leche filling. It's available until August 9, giving you plenty of time to enjoy it while riding VelociCoaster and staying at Surfside Inn and Suites.
The second specialty treat – a blue churro – is now available at Natural Selections in Islands of Adventure. This unique offering puts a tangy twist on the beloved theme-park snack, donning marshmallow icing and blue raspberry pop rocks atop classic cinnamon sugar. We recommend giving it a try!
Check out the Churro Stand doughnut here, and the blue churro here.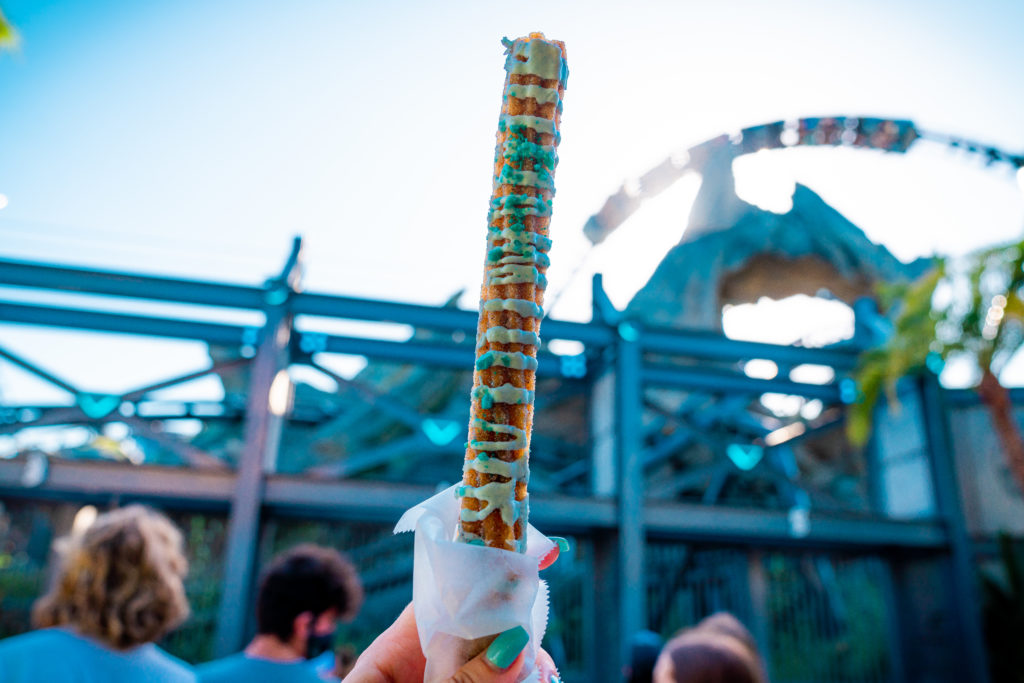 4. With everything reopening and getting (slowly) back up to speed, why not start planning your next Orlando trip? And why not, for your next expedition, try out something new? (There's no better time to create new vacation traditions!) Going the vacation-home route may be a better fit for your family and its needs than sticking with the tried-and-true hotel approach, and it still allows for a great deal of flexibility, from traditional houses on the market to resorts full of condominiums and water slides.
Discover all the reasons why you should switch it up here.
5. It's already an age-old question, and Jurassic World VelociCoaster doesn't even officially open until next month: are day or night rides on the beast of a roller coaster better? That's exactly what Orlando Informer's owner, Taylor Strickland, tackles in his newest YouTube video – and you may be surprised by his answer(s).
Watch it here.
Follow us on Facebook, Twitter, and Instagram for all the latest info. And then be sure to discuss everything with 125,000+ other Universal die-hard fans in our Orlando Informer Community on Facebook.