Consistently considered the highest-rated park in Orlando, Discovery Cove is a hidden, tropical oasis within the hustle and bustle of the City Beautiful. Owned and operated by SeaWorld, it's an all-inclusive escape from reality and a rare find in our city.
While the park itself isn't difficult to tour freehand, we're here with six tips and pointers to get your best day from what may be a once-in-a-lifetime experience.
1. Arrive early
While it's fine to enjoy Discovery Cove at your leisure, there is some importance in arriving early. Check-in and breakfast start at 7:15 am, and the crowds entering the park can be hectic.
You'll be fine once you settle in, but if you have a Dolphin Swim or another upgrade to book, it's best to be there at the start of check-in; reservation times for the park's various experiences are assigned on a first-come, first-serve basis, with the first timeslot typically being 9:00 am and the very last, 2:30 pm. This means arriving at even 8:30 in the morning could push your meet-ups to the middle of the afternoon, which could then offset the rest of your day.
Guests who arrive early also have the opportunity to get accustomed to the park and collect their complementary goggles, snorkel, vest, or wetsuit – or, even, store their belongings in any available locker and fuel up at the complimentary breakfast buffet all before the waters open at 9:00.
2. Bring your appetite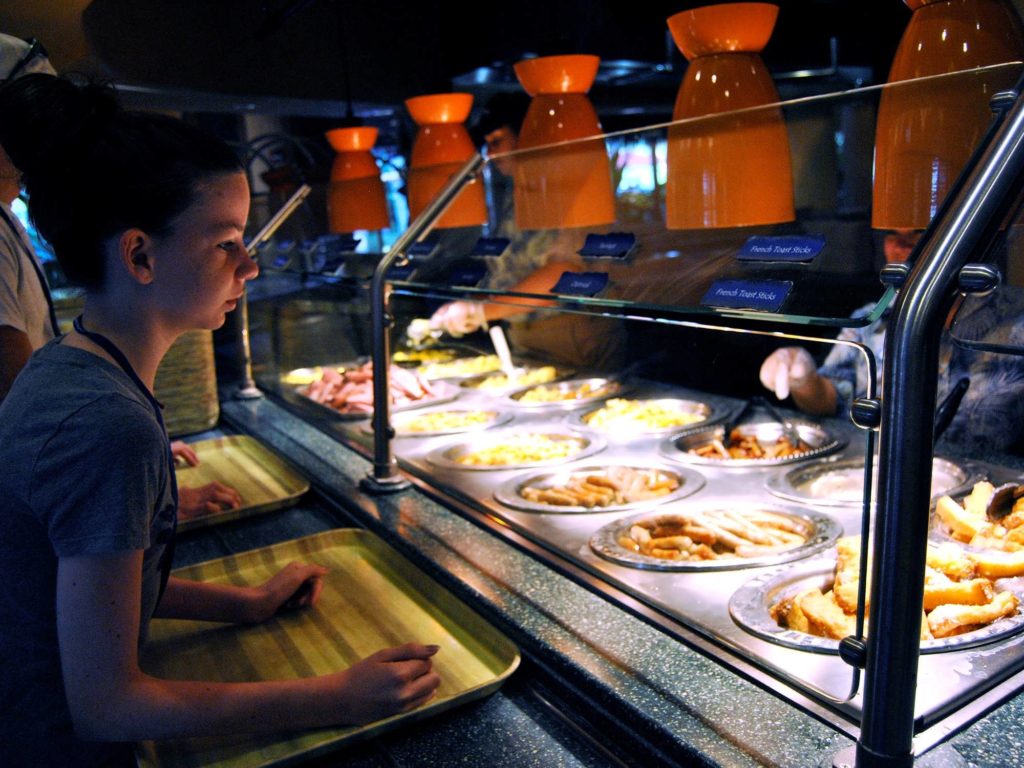 One of the best things about Discovery Cove's all-inclusivity is all of the theme park's culinary offerings. Laguna Grill, in particular, has an excellent selection to choose from during both breakfast (which is served from 7:15 to 10:30 am) and lunch (11:00 am until 3:30 pm); Laguna's breakfast is hot and freshly prepared and includes such offerings as eggs, sausage, bacon, French toast sticks, pastries, fruit, and yogurt, while its lunch has favorites ranging from burgers and sandwiches to wraps and pasta, with great sides and, even, desserts. Soft drinks, juice, and coffee are served throughout the day, as well. (If there are any dietary restrictions, speak with a Laguna Grill representative, and accommodations can be made to meet any and all needs.)
For guest convenience, additional food stands can be found throughout Discovery that serve complimentary snacks and beverages. Lastly, there's also a 21-and-up selection of frozen cocktails, beer, and wine available.
3. First stop: Wind Away River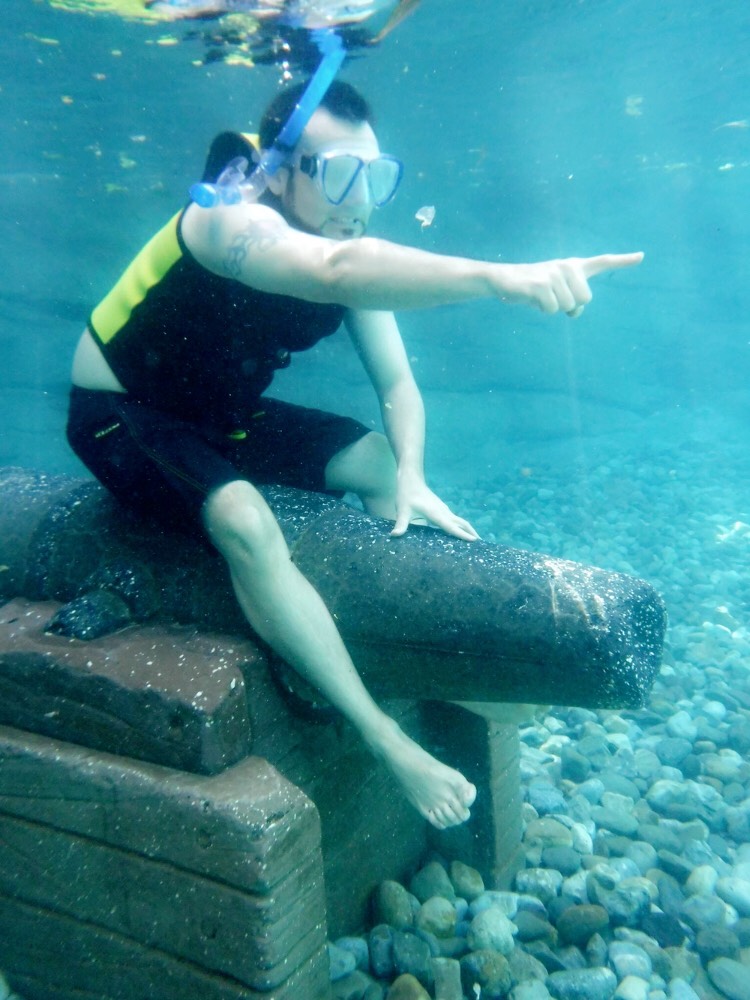 Once you've fueled up, it's time to take in the park! You're more than welcome to choose a different approach, but our recommendation would be to start with Wind Away River, which gives you the best embrace of what Discovery Cove offers, as well as being a great method of transportation between many of the included experiences.
Grab a floatation device (vest, pool noodle) or just body surf as you bask in the serenity of your surroundings and coast along crystal-clear water. The river itself is a bit lengthy, but it's worth it. Make sure you bring your snorkel gear and an underwater camera to find some amazing photo-ops hidden within the river's depths, such as a submerged tiki totem or a sunken canon.
Wind Away River also accesses other attractions, like the Freshwater Oasis, where you can see live marmosets and sea otters playing. Guests can stop at the wondrous Explorer's Aviary, which houses birds in a natural habitat – along with offering visitors the chance to feed them. The birds' appetites may be hit or miss, but one can't argue that they don't provide some great memory-making opportunities at all times.
4. The Grand Reef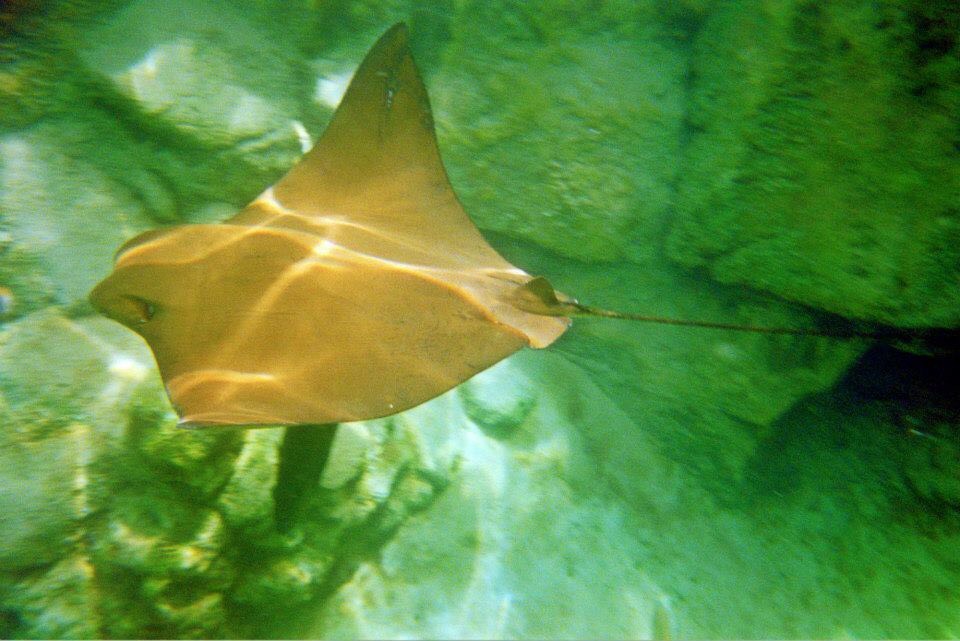 So, you've taken our suggestions thus far. What's next? Get ready for one of the best highlights the park offers – an add-on that lets guests experience the very essence of what Discovery Cove is all about (and what makes the price of admission well worth it any time of year).
May we present the Grand Reef? Here, the underwater scenery and sea life are stunning, to say the least. You'll want to grab that underwater camera before swimming among several types of tropical fish – angelfish, parrotfish, grunts, and, even, three different types of rays of all sizes. It gets even better – there are additional viewing tanks of reef sharks, balloon fish, and eels. And for an added family experience, there's a smaller nursery pool that houses the younger rays, shellfish, and – our personal favorite – shark pups.
An item worth noting is that the Grand Reef is kept at a constant 76 or 77 degrees throughout the year. This can be cold for some guests, so we suggest grabbing a wetsuit over the offered vest for better warmth while you make your way through the exhibit. There's also a bridge that provides an overview of the reef shark tank, the reef itself, and its beach entryway for guests who just want to enjoy the wonderful scenery.
5. Consider this upgrade: Day resort + 2-park admission
While a day just at Discovery Cove is an incredible experience, SeaWorld also offers a variety of upgrades. Our vote for the best goes to the Day Resort + 2-Park admission package.
This option includes – just as it sounds – a day at Discovery Cove as well as a 14-day pass to both SeaWorld Orlando and Aquatica, SeaWorld's water park. When you consider the average price difference between just the day-resort option and the two-park upgrade, it's honestly a great value.
If this doesn't suit your fancy, there are plenty of other offerings, as well, such as dolphin and reef-shark interactions and, even, something called SeaVenture – an unforgettable underwater-feeding experience. Additionally, if there's a special occasion you're celebrating (birthday, engagement, anniversary, etc.), make sure you tell the park, as there are various upgrade possibilities also available.
6. A few basics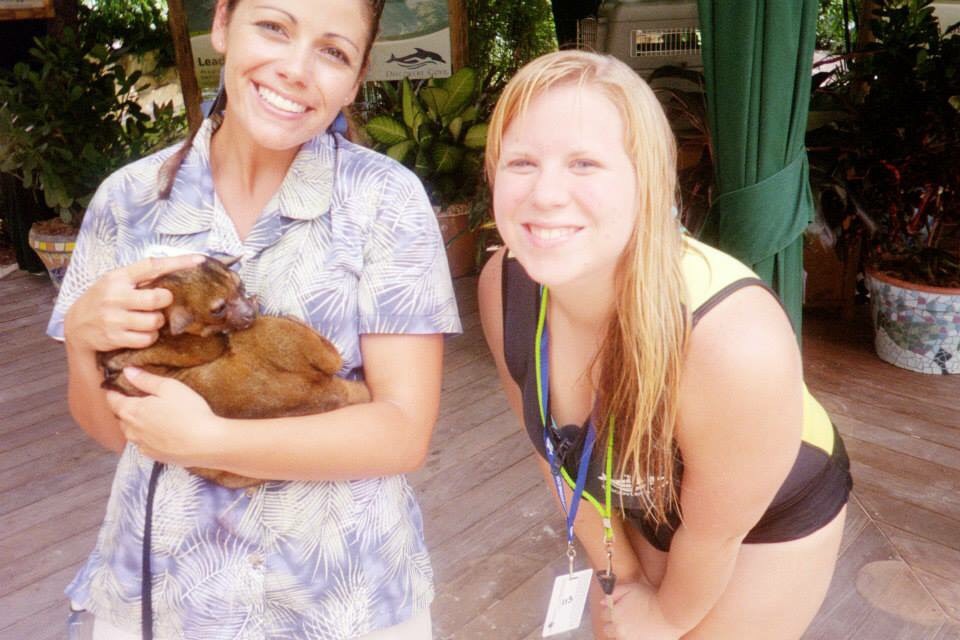 As most of your day takes place in the park's waters, it would be wise to leave the jewelry and sunscreen at home and pack light, as Discovery Cove has you covered for most of what you'll need (outside of a swimsuit, of course). We would also suggest investing in an underwater camera before heading on your way – there are some camera choices in the gift shops, but there's plenty of more affordable options almost anywhere else in the area.
You really should keep an eye on the various animal encounters that are available through Discovery, as well – the animals can vary from the ordinary, such as the Aviary's birds, to the exotic, like kinkajous.  Keep an eye on that day's schedule in order to take advantage of this benefit that is included in the cost of admission.
Honorable mention: Cabanas
Part of Discovery Cove's offerings include private cabanas. For an additional fee, guests can have an experience that borders on being VIP-level.
Each cabana has enough space for up to six people and includes a private table, seating and lounging, a locker, cooler for storing the unlimited choices of beverages and snacks, fresh towels, and someone called a cabana host, who maintains the cleanliness and stock of everything that's included with the cabana. This is absolutely a luxurious experience!
The cabana inventory is limited, so if you're looking to make the most out of your experience, we would recommend booking them as soon as possible.
–
Be sure to follow Orlando Informer on Facebook, Twitter, and Instagram for the latest news and tips at Universal Orlando, Walt Disney World, and other Orlando destinations.