Sponsored Post: our friends at The Escape Game asked us to write this. Prior to any communication, we were big fans and had already completed every escape room that they offer in Orlando.
I love the parks – they were what brought me to Florida in the first place. But after six years and countless visits, I just last year started to yearn for a new experience. Enter escape rooms, the new entertainment craze that has become a favorite for weekend game nights, double-date nights, and team-bonding exercises. Taylor, Zoey, Matt, and I tried our first escape room last April. Since then, we've done 30 of the experiences across the Central Florida area. Yeah, I know – we're obsessed.
What is great about escape rooms is that they usually have all of the storytelling and theming you have come to love and expect from the parks, but with tons of interactivity. You are immersed in an environment where you can actually touch the props. Now, with that comes a new standard and a new level of expectation. It's not like a ride experience, where you can say, "Well, the story was rough, but the ride was exciting." With escape rooms, every aspect of the experience plays into another, and all need to be equally strong in order to make it worth your time and money.
In Orlando, one of the escape rooms that provide that kind of strong experience time after time is The Escape Game Orlando. Recently recognized by TripAdvisor as the number-one escape-room company in the country (as well as the number-one escape room in Orlando), TEGO is my overall favorite experience in town. (True story: when we were first approached to cover The Escape Game, we had already tried – and completed! – all five rooms.)
Why we love The Escape Game Orlando
So, what makes TEGO worth your time and money? Simply put, they are masters at crafting a memorable experience each time. Each of the five rooms they offer is designed with meticulous detail and comes complete with a story that puts you and your team's mind into the heart of the action. I've experienced escape rooms that will cheat the environment by throwing up a wall decal meant to look like a bookcase, or – my personal unfavorite – put you in the criminal mastermind's leisure room that wouldn't pass for a five-year-old's game room. At Escape Game Orlando, the environment is key in fully immersing the player in the story. No shortcut has been made or expense overlooked to provide incredibly rich and detailed environments – for one of my personal favorite games, The Heist, they even had two custom-made busts created and sent over from Greece!
Even when a room doesn't call for traditional theming, the team figures out how to make it work. I remember being hesitant about trying Mission: Mars because one of their game guides had explained earlier that, "It's our newest and most technologically-advanced game – it's almost all screen-based." Being someone who is a huge fan of the practical sets and effects that the other four rooms showcased, I thought my enjoyment would take a hit. Simply put, I was wrong. The room is one of the most unique I've ever played in, and it employs games and scenarios that are cutting-edge to the industry.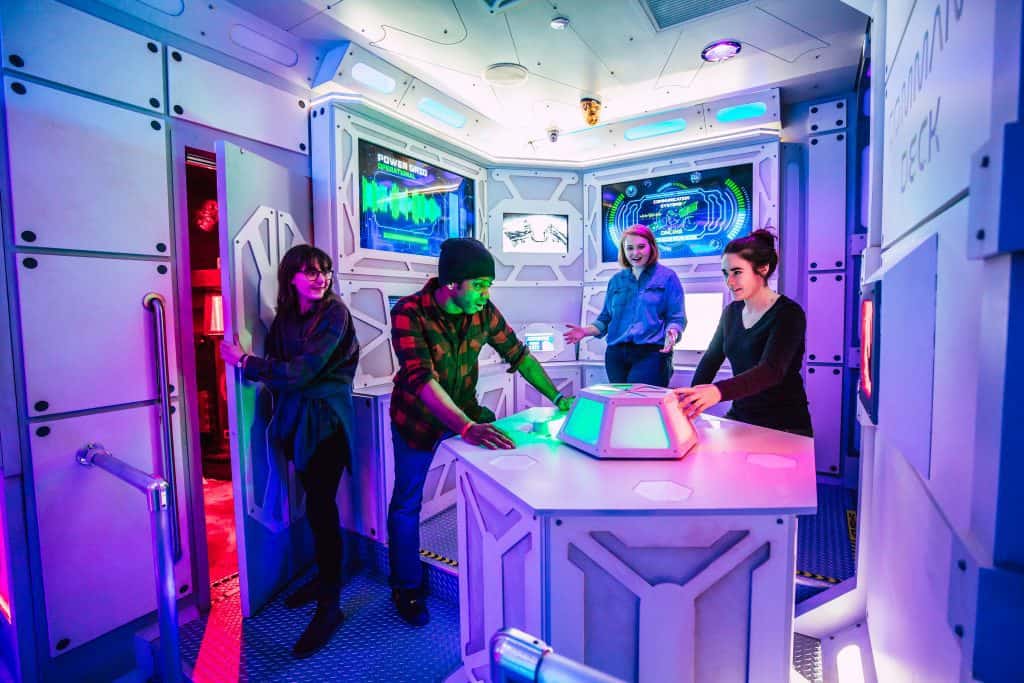 Story is equally important, and, in my experience, some escape rooms like to start with elaborate narrative set-ups that can be hard to keep in mind, let alone actually grow upon you in the hour you have in a room; what starts out being a well-intended amplifier becomes a tragic detractor. Each story at TEGO gives you enough to put you and your team's mind into the spirit of the game without getting overly confusing. You're able to enjoy the story, the environment, and your team without losing your mind for an hour over how Clarabell knows Clarence and if they knew anything about the Scroll of Tosika.
The staff rounds out the experience, making great game guides. Never played an escape room before? Your game guide will monitor your progress via camera and microphone and offer help should you request it (your team gets three clues!). In every experience we had with The Escape Game, our guide was incredibly personable and helpful. They became the Charlie to our Angels and enhanced our games for the better.
All in all, The Escape Game Orlando is a great escape-room experience for die-hard fans and first-timers alike. If you're looking to try something new, or hoping to escape (pun 50% intended) the busy theme-park crowds, you'll want to book this I-Drive must-do.
Our Escape Game Orlando rankings
Madison Korn is an avid theme-park and escape-room fan. Taylor Strickland is the owner of Orlando Informer. Together with Matt Korn and Zoey Masters, they have completed 30 escape rooms. So how did the rooms at TEGO rank?
Madison's rankings:
Gold Rush
Mission: Mars
The Heist
Prison Break
Classified
Gold Rush is my go-to for newcomers and veterans alike. The rooms are incredibly well-themed, are played out on several levels (figuratively and literally), and have games and surprises that are sure to get everyone in the group having fun. If you have to do only one, I highly recommend it.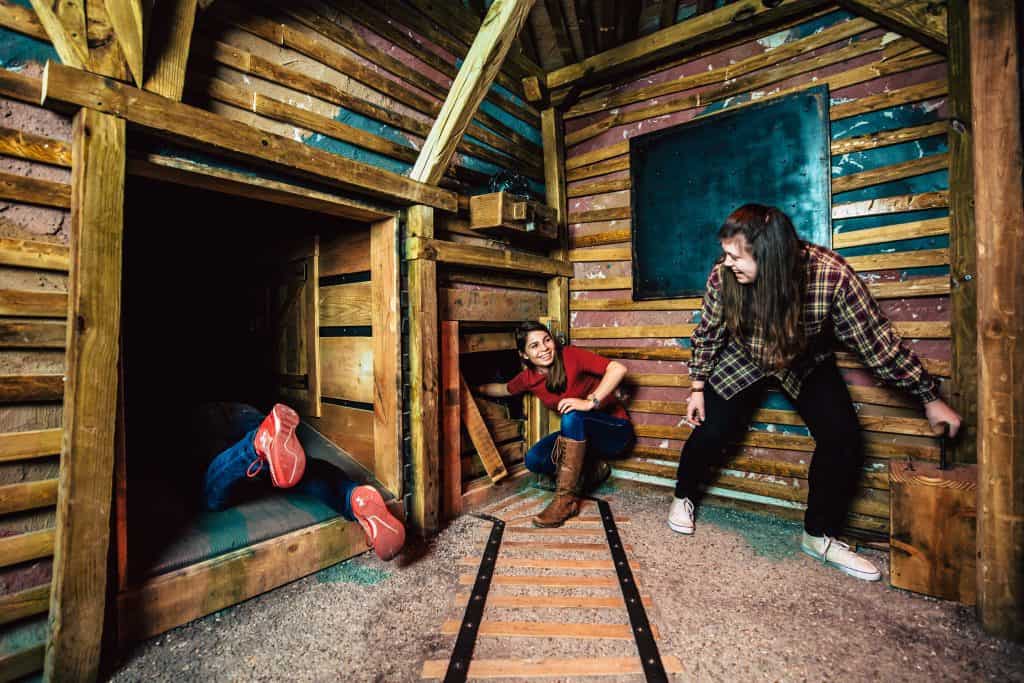 Taylor's rankings:
Mission: Mars
Gold Rush
The Heist
Prison Break
Classified
I really love Mission: Mars because of the technology and approach behind it. There's a part of the scenario that really gets your blood pumping, and, for me, it's the most memorable experience I've ever had in an escape room.
Our Escape Game Orlando insider tips
So, how can you master the fun of your escape room experience?
Madison's top tips:
Escape rooms generally have a higher capacity than the party you show up with, which results in you getting paired with another group during the experience. For some people, that's not a big deal. If you're not a fan of making fast friends, though, consider getting a large group of acquaintances together before booking a room (or book an empty room minutes before its scheduled start time).

Make sure you get your entire team on board with using a hint before asking for one; hints are ultimately what keep you from failing when you've hit a wall but should be used sparingly, due to the limited number given.
Taylor's top tips:
Designate an area of the room for used or discarded items and, once you've opened a lock or used a prop, put them there. It will help keep you organized so you can focus on the next puzzle!

Double check every inch of the room before asking for a hint – you never know if there's a small key or clue hiding in plain sight.
–
The Escape Game Orlando pricing, depending on experience, ranges from $31.99 to $37.99. For more on Escape Game Orlando, including how to make reservations, please visit their site.
And for more on Orlando attractions of every stripe, be sure to follow Orlando Informer on Facebook, Twitter, and Instagram.