What makes you reach for that special someone more than hair raising, heart throbbing fear? Sure, you could go see the latest scary movie and have your date under your arm as they clench your hand while anxiously awaiting to see what will pop-out on screen next, but why settle for just watching it unfold when you can live it? Universal Orlando's Halloween Horror Nights drops you and your date right into the most bone-chilling, nerve-wracking night of your life. With the adrenaline pulsing, it can turn out to be quite a romantic and exciting night.
1. Grab a blood bag while watching Academy of Villains
Start the night off right.
With all the talk about heart racing fear you may not realize that Horror Nights is also home to many bars throughout the park. Don't be too much of a scaredy cat, fuel up on that liquid courage to make it through all 9 houses and 5 scare zones. Grab a drink, relax, and don't overthink exactly how you will be able to survive this terrifying night that's in store.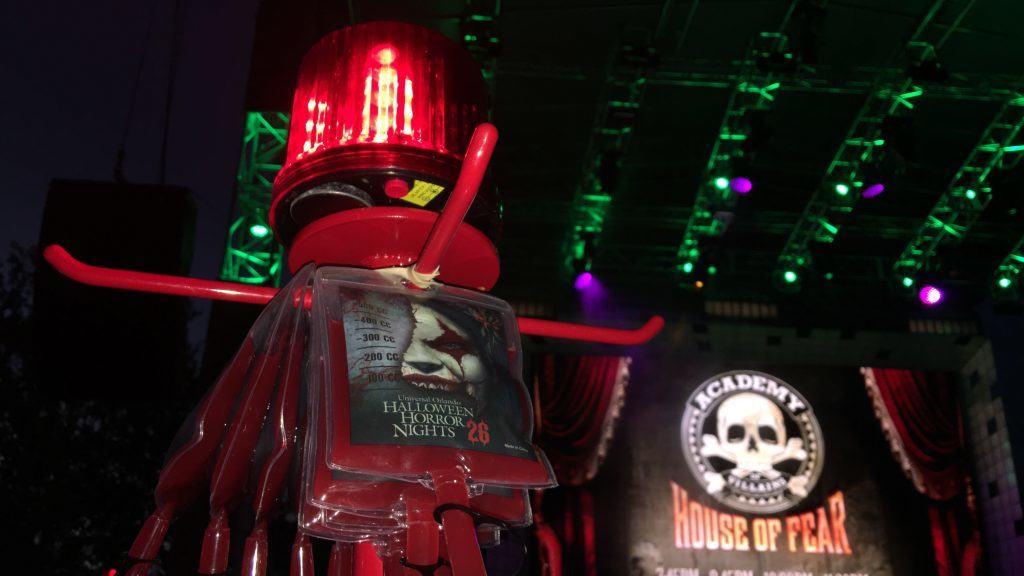 Why not try some deliciously themed alcoholic drinks? This classic and all-time favorite will be served up by one of the lovely clowns roaming the chaotic streets of HHN 26. Feast those fangs on a gooey blood pack filled with a bright red mixture of Vodka, Jello, and Peach Schnapps. This drink is an experience you can't pass up and with no lines to wait in, it makes for a perfect stop to start the night. To keep the buzz going throughout the night, try one of the variety of specialty drinks offered around the park such as: Chance's Kiss, Chance's Curse, and Mayhem Madness, all of which come served in a flashing, light-up HHN souvenir cup for $11.99 with refills for $7.99.
2. Take your sugar by the hip and hit up the houses.
The scare zones are great and interactive, the shows are fun and entertaining, and of course there are thrilling rides, but the star of the night are the houses. With a grand total of 9 for HHN 26, you better get your hineys moving to make it to your first house of the night. By following the Orlando Informer Touring Plan, you can save you and your date some serious time waiting in line and more time holding each other while navigating the twists and turns of the house's corridors.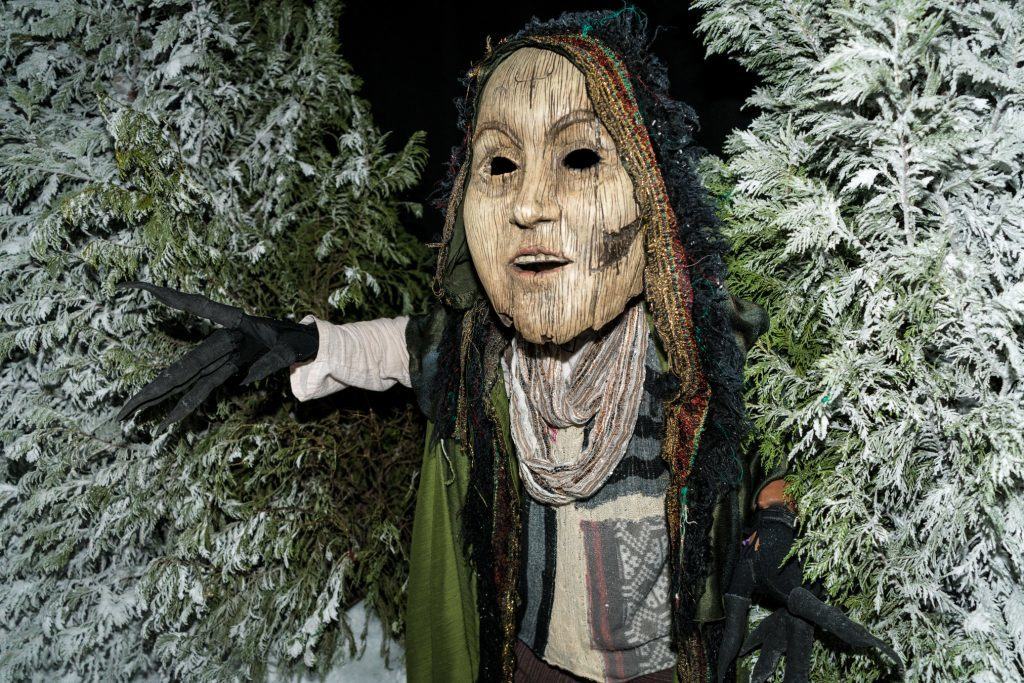 For an added date night adventure, try a new experience that mixes immense detail and immersion with a challenging storyline that you and your date must solve to stay alive. Enter The Repository, a separately ticketed attraction exclusive to HHN 26 that offers experiences that heighten all your fears, featuring virtual reality and one on one interaction with the characters. If you think you're safe from being touched in this house, think again. See if you and yours truly will make it out alive in this new kind of haunted house experience.
3. Have fun in the scare zone with all the great photo ops.
After the hand holding, arm grabbing, and shrieking from the multitude of houses comes the fun and interactive gateways that connect these creatively nightmarish fantasies: scare zones. Scare zones are each unique in their own design and story with anything from large props to pyrotechnics. These pathways truly transform Universal from a theme park to one of the largest fear inducing playgrounds around. Take time and explore each zone with your date; have fun, play around, and interact with the scare actors. With the immense attention to detail and live actor energy, the scare zones create the perfect haunting backdrop to great photo-ops during the night. Take a few breaks from the houses and document this heart pounding evening with pictures that'll take you back to this special night all year.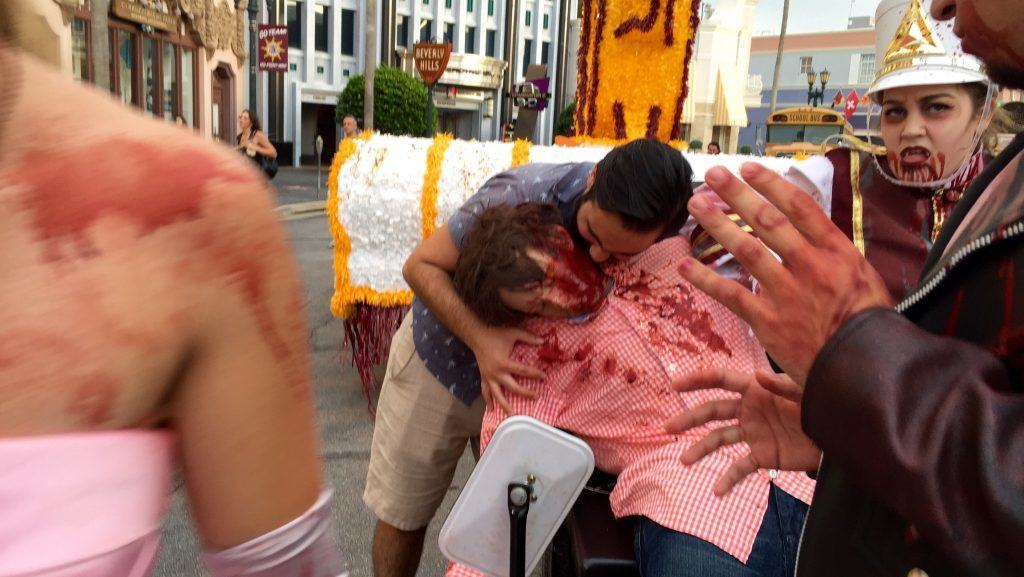 4. Share a Tasty Bite
While making your way through the zones don't forget about fueling up. Take a short break and grab a quick snack on the way to your next house. Horror Nights has great street food options such as the classic twisted taters to loaded fries. Perhaps to make the night even more memorable take part in the Scareactor Dining Experience where the ghoulish monsters make an appearance during an all you can eat buffet. Learn more about this frightening feast by visiting this page in Orlando Informer's HHN Guide.
5. Take a break and enjoy a comedy adventure
With Bill and Ted's Excellent Halloween Adventure having multiple show times throughout the night, it's a must-do for date night. Take a break from the scares and jump into some adult comedy laughter. Take a seat next to your sugar and rest your feet while you enjoy whatever shenanigans Bill and Ted get themselves into this year.
Just like a date night at the comedy club, enjoy a nice cold drink during the performance and relax. Once the show is over it's back to the chaotic horror.
6. Take a "romantic" stroll through Central park
Central park is always a great place for lovers to venture off to during Halloween Horror Nights. With the large trees, winding trails, and beautiful reflections to sit and admire, it truly makes this my number one romantic spot. Taking this walk together gives you some alone one-on-one time away from the large crowds and could even give you some individual attention with a scareactor. Horror Nights makes this park a bit more mysterious and you and your date may not be alone, so watch your back! You might have something following you through the thick fog. Be sure not to forget this awesome spot on your next trip to HHN.
It's located next to the Lair of the Banshee zone.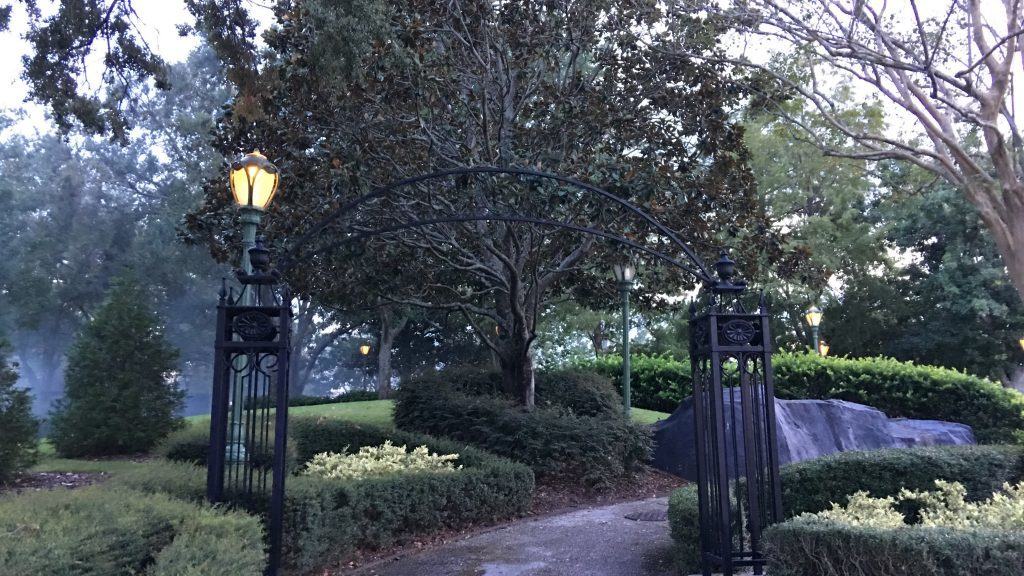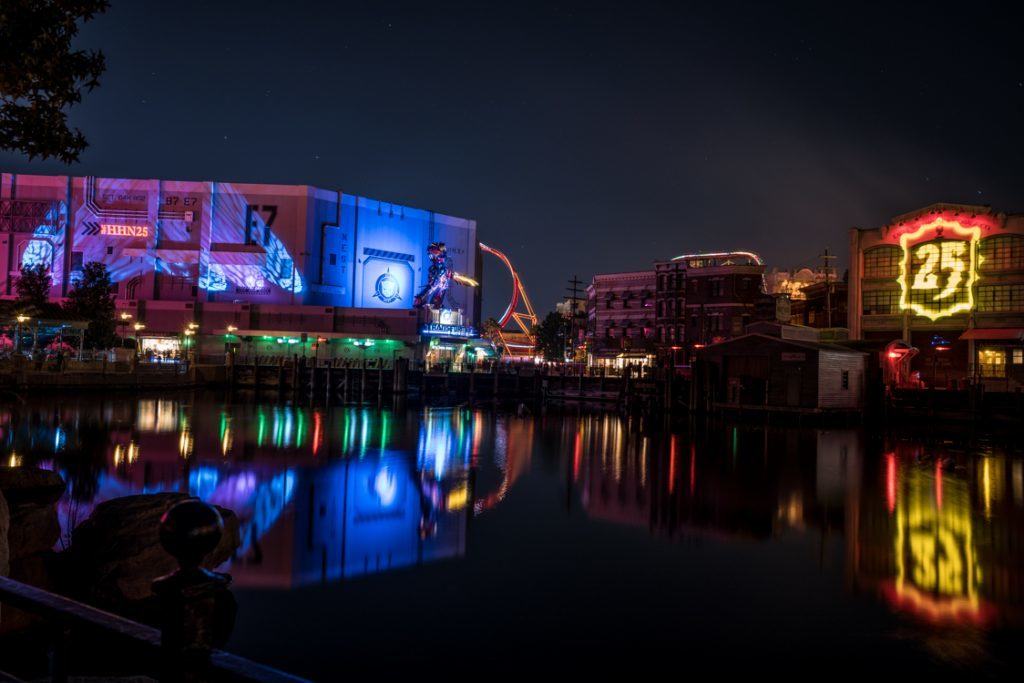 Yes, Halloween Horror Nights is scary. However, most of all it's fun! That same nostalgic fun that you get from taking your sweetheart to the county fair is what my husband and I get every year at HHN. Each year we walk into the event together with our hearts racing and our palms sweating with anticipation. It's the best feeling that we wait and crave for all year.
Have you ever been on a date at HHN? Share your tips in the comments below.