I have been working many hours to bring two new, powerful features to Orlando Informer. As a reader and fan of our site, not only will you benefit from these features because of how they enhance our site, but if you help me test them you can win a free OI t-shirt (update: testing is over, thanks to everyone who helped out!).
The details follow. Oh, and all the links on this page will open in a new window for your convenience — you'll see why in a moment.
Livefyre commenting system
Used by many of the Internet's most popular online communities, Livefyre replaces our old, outdated commenting system with a sleek new interface with many enhancements over what we used to have.
For the user, you will be able to see comments stream in real time, "like" comments, reply, tag friends across your social networks, "listen" to the conversation without participating, comment without errors on our mobile site, and more. You can sign up for a Livefyre account using your favorite social networks to enable all the features, or you can simply write comments with your name and email address if that's more your speed.
If you'd like to learn about all the features, check out the Livefyre website.
HELP ME and WIN A FREE T-SHIRT
(Update: testing is over, thanks to everyone who helped out!)
The system is installed on our blog and ready to go. Now I need your help to test it! All you have to do is visit any of our hundreds of blog posts and write a comment. Of course, I do ask that the comment is relevant to the article.
Each day until testing is done, I'll randomly select one comment and the writer will win a free OI t-shirt. You can see our t-shirts by clicking here. Winners will be notified as a reply on their comment, and I'll also update this post with the names.
Two things to keep in mind: You can enter as much as you want (each non-spammy comment counts as an entry), and remember that this system is just used on our blog posts, not the pages in the OI Universal Center (getting to those in a moment!).
Here's a list of recent blog posts to get you started:
Rumor round-up for May 29, 2013: No Harry Potter in Diagon Alley, plenty of Duff Beer bottles in Springfield, Kentucky Fried Panda switcheroo
Food & drink theming: The Simpsons expansion is the final sign your meal is now at the center of your theme park experience
Icebar Orlando on I-Drive: Get your next drink served with 50 tons of ice
Transformers: The Ride opens for technical rehearsals at Universal Studios Florida – photos, initial reaction
THE BIG 5 – SPECIAL EDITION: Top five features of The Simpsons Springfield concept art you have to look at again
Walt Disney World kicks off a 'Monstrous Summer' with an all-nighter Friday; has a bursting lineup of new thrills & happenings all season
SeaWorld's Antarctica: Empire of the Penguin – an immersive & chilling attraction like no other in Orlando
To see all of our blog posts, click here. Remember, Livefyre is just used on our blog. For the pages in the OI Universal Center covering all the stuff at Universal Orlando, I've got another new feature to introduce…
Readers can now write and share reviews
Even though the OI Universal Center is the world's largest and most up-to-date guide to Universal Orlando, one thing has been missing since it was first created two years ago: input from our readers and fans about their experiences at the parks.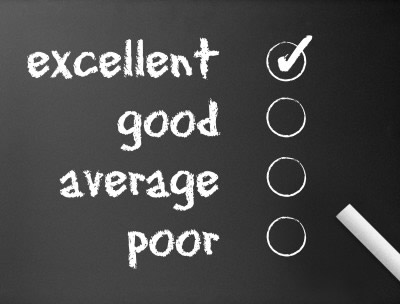 That changes today as I roll out the first phase of our new "user reviews" feature. Just like so many of us have done on sites like TripAdvisor and Yelp, you can now share your experiences at Universal Orlando with our tens of thousands of readers each week. It's time to get serious about sharing what we really love at Universal Orlando — and what we may not like at all — with the rest of the world!
HELP ME and WIN A FREE T-SHIRT
(Update: testing is over, thanks to everyone who helped out!)
Our new review system is ready to be used. The difference with our review system verses our Livefyre implementation is that the review system is not on every page in the OI Universal Center. Instead, I've chosen these pages to start out with (remember these links will open in a new window):
ORIGINAL SET
Popeye & Bluto's Bilge-Rat Barges
MORE ADDED JUNE 5
Harry Potter and the Forbidden Journey
To win a free t-shirt, just visit any one or all of those pages and write a thoughtful review (as usual, spammy stuff doesn't count). Each day until testing ends I will randomly select one review and the writer will get one of our t-shirts for free. Winners will be notified via email, and I'll also update this post with the names.
One quick thing to keep in mind: All reviews are subject to moderation, so when you hit the submit button you won't see your review immediately published — but it'll appear soon enough!
Thank you for helping me test these new features
Thanks for taking the time to read about these new features and do some testing. It is my hope that the new features will help us create an even stronger resource for Orlando vacation planning while at the same time let us have a little fun interacting and learning.
If you have any questions or comments about the new features or the giveaway, just use the Livefyre comment system below to write your message!
Dan Hatfield
Owner & Editor
OrlandoInformer.com
Winners!



These readers helped us test our new features yesterday and won a free OI-shirt:
JamesDaniel
Paul
Heather Bedor
April Coe
Teallach
Debbie White
If that's you, please contact us via the contact form here within 72 hours.
Thanks!