Wizarding World of Harry Potter & Islands of Adventure trip report – July 2011 (includes over 150 images!)
This morning I headed out to Universal Orlando bright and early to catch up on what's new at Islands of Adventure.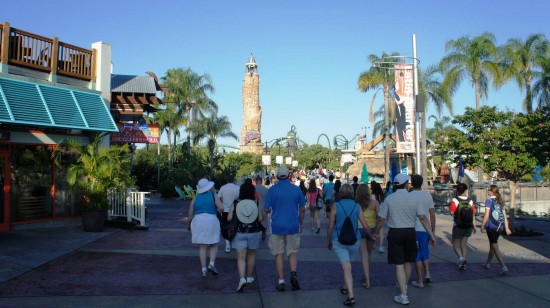 I specifically went with the intention of not focusing too much on the Wizarding World of Harry Potter. Turns out, the area still demanded my attention, because today Universal rolled out their new electronic ticketing machines for WWoHP return time tickets. Below you see a large image of the machines (and there are more photos in the gallery at the bottom of the post).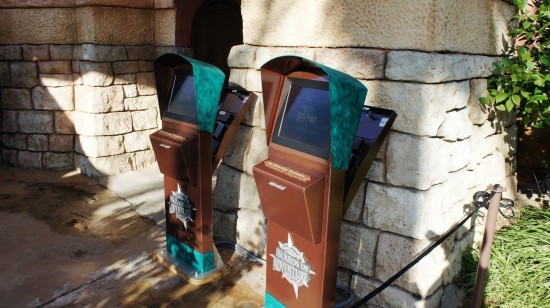 These machines are located in front of The Eighth Voyage of Sindbad stadium. Follow this link to learn everything there is to know this topic: Wizarding World of Harry Potter reservation system, return tickets, and standby queue
Now that I've gotten the big news out of the way, I'll take it back to the front of the park. Let me stop us right here for a moment and send out another friendly reminder to PLEASE PURCHASE YOUR TICKETS IN ADVANCE. With Universal's recent price increase, every single one of these guests is paying a whopping $20 more per person for their multi-day admission ticket at the gate verses purchasing the tickets online or over the phone…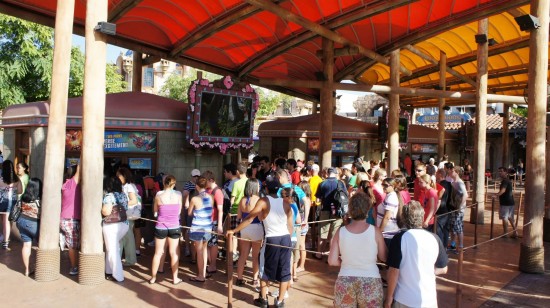 I walked right through the turnstiles at 8:00am. It was busy, but nothing like the crowds coming in as I left around 9:30am (I'll show you a picture of that in a moment).
Instead of proceeding directly to the Wizarding World, I decided to actually take the normal route through Seuss Landing. Everything seemed happy as usually. Just for fun, here's a video I shot of One Fish Two Fish Red fish Blue Fish:
[youtube_video]9m1huuCM3Qs[/youtube_video]

I'll let you in on a little secret: I actually shot that video a few month ago, but didn't have a post to put it in until now! Please don't tell anyone my secret.
Circling through Seuss Landing and into Lost Continent, the crowds started to pick up. And then once I was inside the Wizarding World of Harry Potter, that's when I knew it was going to be a busy day. At approximately 8:20am there was already a 60 minute standby wait time for the wand experience at Ollivander's and a 45 minute standby for Harry Potter and the Forbidden Journey. I felt proud that those OI members who have downloaded the OI Wizarding World of Harry Potter Touring Plan already knew how to best navigate the area.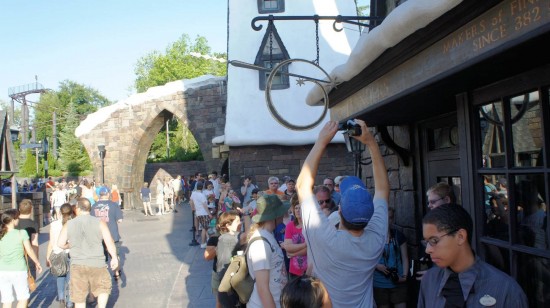 After I was done touring the Wizarding World, I moved on to Jurassic Park, then Toon Lagoon, and finally Marvel Superhero Island. None of these areas was particularly busy this early in the morning, but there was still plenty of activity.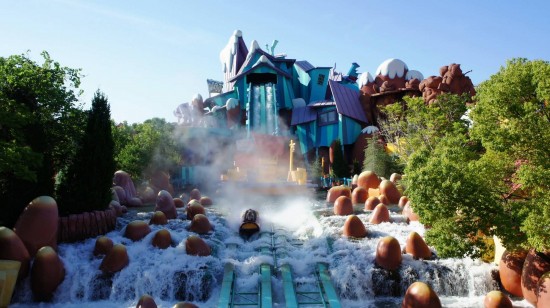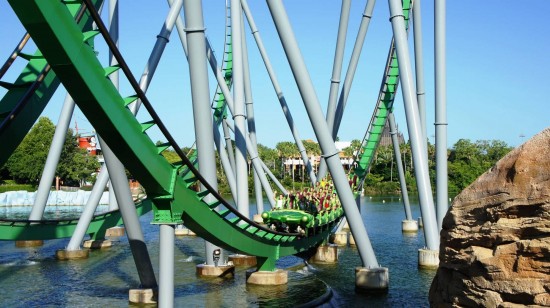 Alright, are you ready for this? Here's a shot of the crowds pouring into Islands of Adventure as I was on my way out, around 9:30am (you really need to click the image and view it full-screen to appreciate it):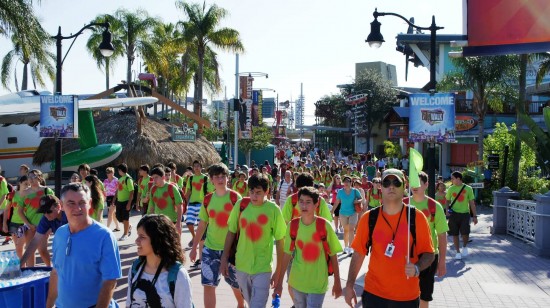 And before I left Universal, I snapped a couple of shots of the Hollywood Drive-In Golf construction at Universal CityWalk: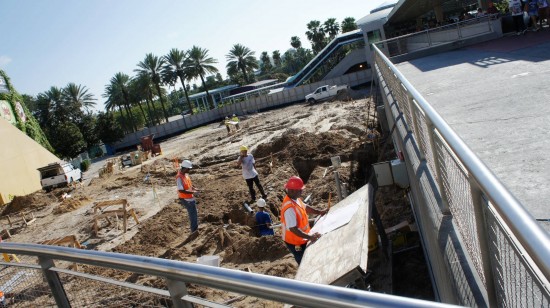 Below you will find the complete photo gallery. Remember, you can click any image to view it full-screen. To advance through the gallery, click to the right of the full-screen image. Enjoy!
Complete photo gallery