The Wizarding World of Harry Potter merchandise available throughout Universal Orlando Resort is some of the most exciting and desirable paraphernalia you can purchase with your vacation dollar. To help navigate this surfeit of souvenirs, we will take an in-depth look at what's available in Hogsmeade, where you can buy it, and how much it costs.
Skip to: Merchandise locations | Best souvenirs | Tips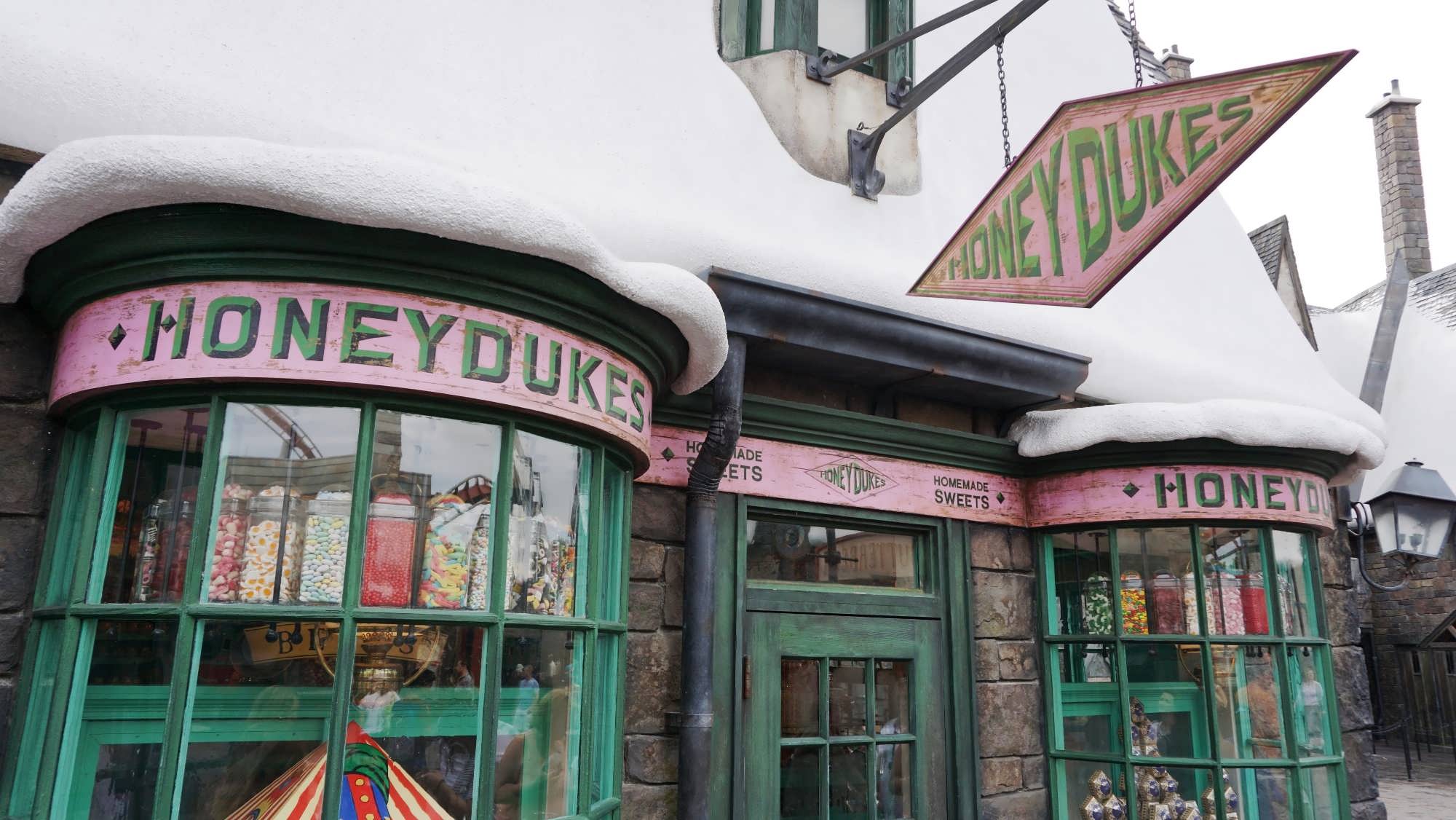 Where to purchase merchandise in Hogsmeade
First seen in Harry Potter and the Prisoner of Azkaban, Honeydukes sweet shop is notorious for its secret passageway that leads from Hogwarts Castle directly to the store's cellar. Sadly, the iteration of Honeydukes at Islands of Adventure has no cellar, but guests can still purchase all their favorite treats from the books and films, including Chocolate Frogs (with a collectible wizard trading card inside), Acid Pops, Fizzing Whizzbees, and Exploding Bonbons – along with candies that will be more familiar to muggles, such as gummy worms and candy necklaces. As if all this weren't enough, there is also a bakery section offering Pumpkin Pasties, candied apples, an array of fudge, and Cauldron Cakes (complete with reusable silicon cauldron bake-ware). Finally, you can purchase Pumpkin Juice and other bottled drinks here, as well.
Featuring the finest stationery in Hogsmeade, the Owl Post carries quills, ink, seals, stamps, and all the owl-themed merch your heart desires. Here, you can also have your packages wrapped and shipped, or your correspondence stamped with an exclusive Hogsmeade postmark. Be sure to look up to see the resident owls taking a rest before they are sent out on their next deliveries.
The Owl Post opens up into Dervish and Banges, where you can purchase everything you need to represent your Hogwarts house, including wands, robes, scarves, t-shirts, sweatshirts, and ties. They carry a variety of themed home-goods and stationery items, and here you'll find on display the snarling Monster Book of Monsters – the toy version of which can be purchased for $37. Dervish and Banges carries the full selection of original and interactive wands, for $55 or $63, respectively.
Ollivanders Wand Shop in Hogsmeade is home to an interactive wand experience, where a guest wizard is selected to test out wands until "chosen" by one. Although canonically located in Diagon Alley, Universal opted to put an Ollivanders "branch" here when Hogsmeade originally opened as the only Harry Potter-themed land, just to give guests this magical experience. Visitors enter through the Ollivander's shop entrance, but at the end of their wand ceremony, they are disgorged into Dervish and Banges to complete their purchases (and, yes, even if you are selected for the wand ceremony, you still have to pay for the wand if you want to keep it).
This store, which also serves as the exit to Harry Potter and the Forbidden Journey, is home to some of the "darker" items and more unique t-shirts related to the Harry Potter series. Themed around Argus Filch, the menacing caretaker at Hogwarts, the shop is designed to feature all the prohibited items he's collected from Hogwarts students over the years. Specialty hats, like Dumbledore's and The Sorting Hat, are $32, and other caps are $27. Toys and puppets – including the Weasleys' Ford Anglia, a Dobby doll, and a Hedwig hand puppet – range from $17 to $35. Various mugs touting the Ministry of Magic, Azkaban Prison, Hedwig the owl, and the Tri-wizard Tournament range from $15 to $28. Hogwarts Express, Ministry of Magic, and Fluffy t-shirts can be found for $25 to $35. Unique collectibles, like a Harry Potter chess set for $60 or a Golden Snitch for $20, abound.
Merchandise kiosks
To ease the crowding in the shops for the most popular items, outdoor merchandise kiosks were added to sell wands, keychains, collectable pins, and lanyards. (One of these even serves as the "gift shop" for Hagrid's Magical Creatures Motorbike Adventure!)
Our picks for the best souvenirs in Hogsmeade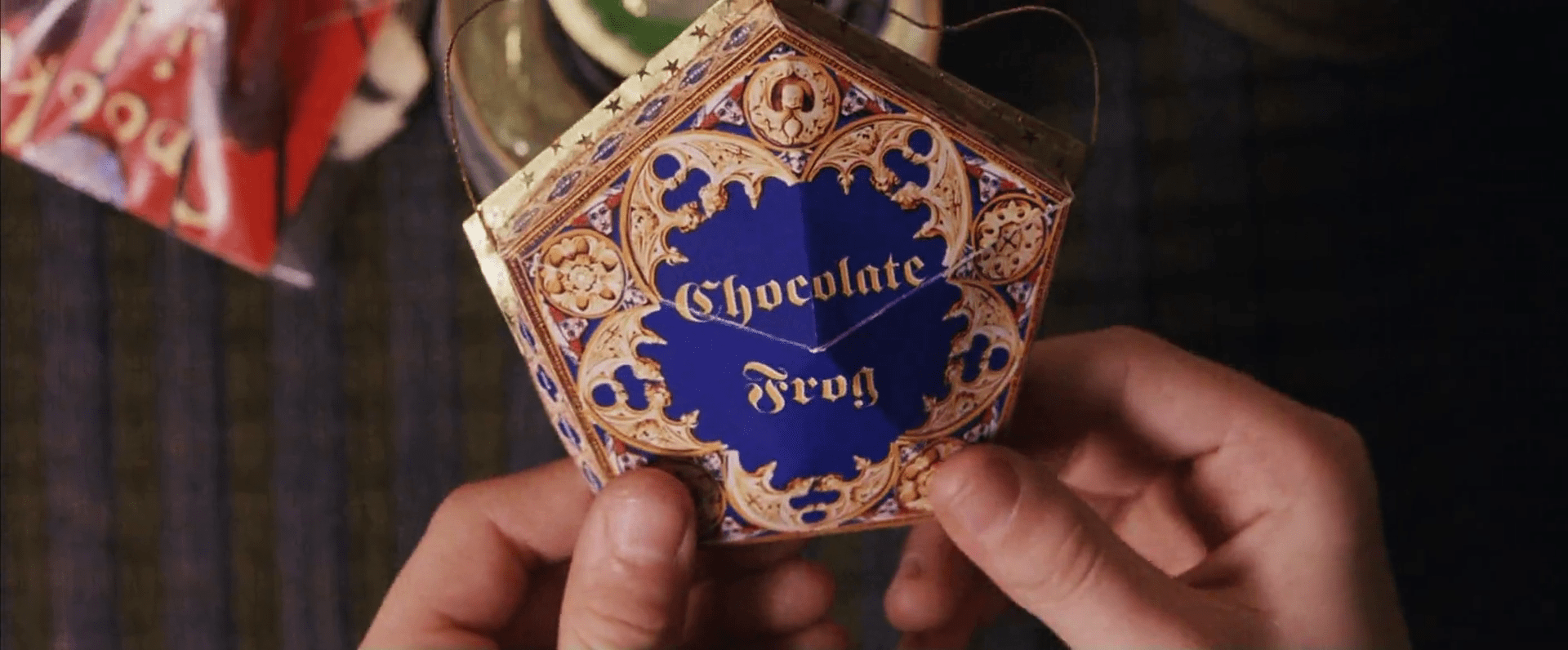 With so many choices available to shoppers in Hogsmeade, it can be tough to know where to start – so we've compiled a short list of our top picks for souvenirs and gifts, based on novelty, collectability, and value.
Chocolate Frogs (Honeydukes) – each delectable chocolate frog comes with a collector's card of a famous wizard or witch. $14
Bertie Bott's Every Flavour Beans (Honeydukes) – each box contains an assortment of 20 unique flavors (some delicious, some downright weird), including banana, blueberry, grass, watermelon, lemon drop, earwax, and soap. $13
Authentic house scarves (Filch's Emporium of Confiscated Goods, Dervish and Banges) – whether you are for Gryffindor, Slytherin, Ravenclaw, or Hufflepuff, show your Hogwarts house spirit while keeping warm and looking fashionable. $40
Postcard with Hogsmeade postmark (Owl Post) – purchase a few postcards and have them postmarked from "Hogsmeade" for free at the Owl Post. A book of 10 postcards is $13.
Marauder's Map (Filch's Emporium of Confiscated Goods) – take home your own Marauder's Map, complete with detailed footprint of Hogwarts Castle. $50
Tips for saving money at Hogsmeade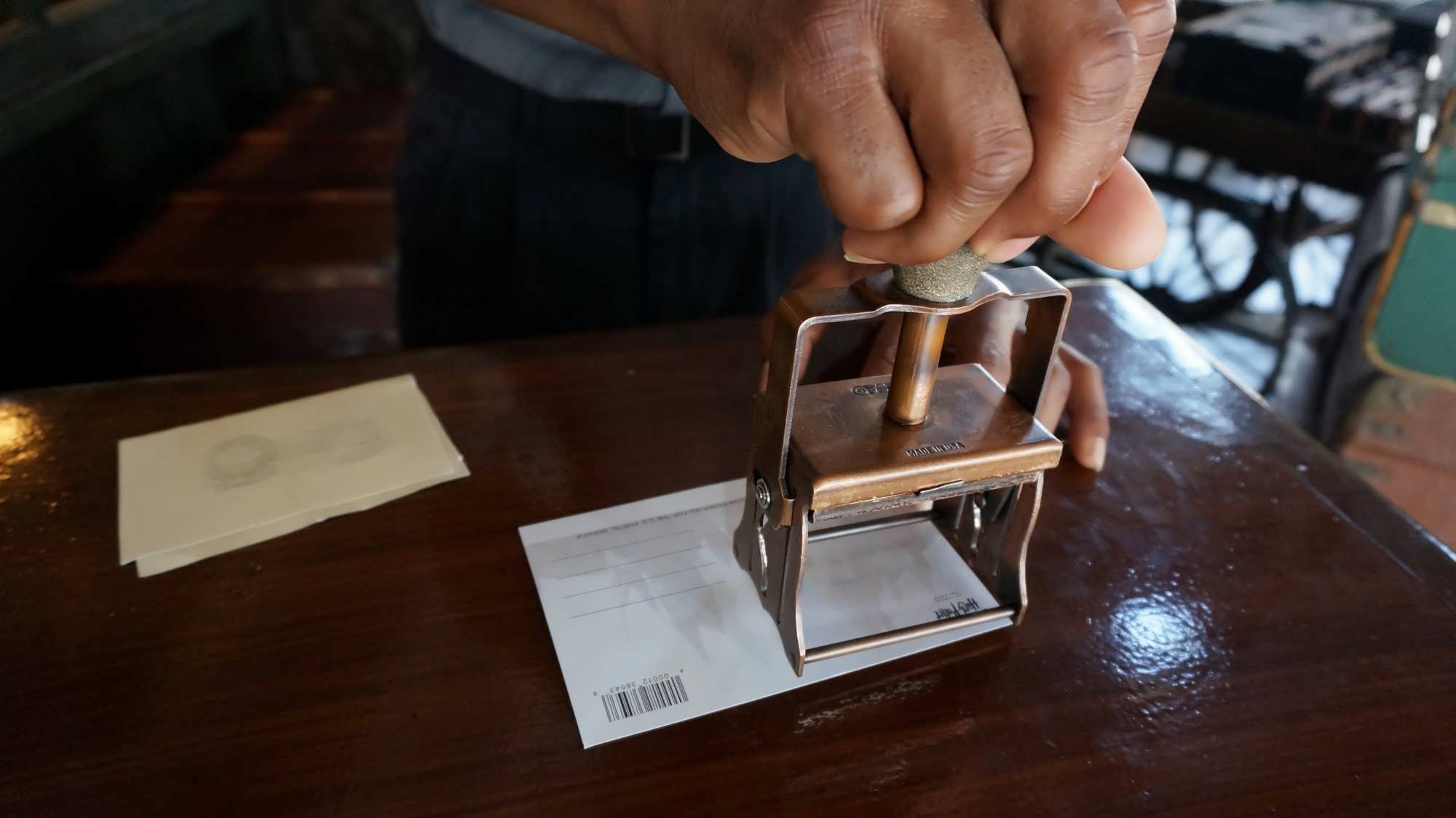 The most important thing you need to know about shopping inside The Wizarding World of Harry Potter is that the stores are small in every sense of the word – the purpose of their intimate size is to reflect their "boutique" nature and stay true to the stories you've read. While this sounds great on paper, we're sorry to say that it can be extremely uncomfortable in practice, particularly for guests requiring special assistance. It literally takes no more than a dozen people to fill up any one of these shops, and with thousands of Potter fans visiting the area each day – well, you can do the math. That's why, if browsing through the merchandise inside Hogsmeade and Diagon Alley is something you're greatly looking forward to, it's absolutely essential that you read our guide to make your trip to the Wizarding World a success.
Before and after your trip to The Wizarding World of Harry Potter
If you do find that the shops inside Diagon Alley and Hogsmeade are simply too packed for you to navigate them comfortably, remember that you can buy Wizarding World merchandise at the front-entrance gift shops in both parks, and at the Universal Studios Store in CityWalk. In addition, you can purchase select items in the Universal stores at the hotels and at the Orlando International Airport. Last but not least, a decent selection is also available for purchase from Universal's official online merchandise store – which is particularly useful if you want to have some Potter gear on-hand before you arrive.
Shopping and merchandise in Hogsmeade – photo gallery
Do you have a question about the information on this page or would you like to provide feedback? Please let us know by posting in our
Orlando Informer Community
on Facebook.