It's an age-old question, and one that we get asked here at Orlando Informer constantly: which of the two Universal Orlando theme parks is better?
It's not an inconsequential question. Many families only have so much time to devote to theme parks, generally, or to Universal, specifically, while on their Orlando vacations, and one day may be all they have to spend (and they may not want to have to worry about the extra expense or hassle of jumping from park to park). Other vacation-planners, meanwhile, may want to visit the "lesser" park first, saving the "best" for last for their group.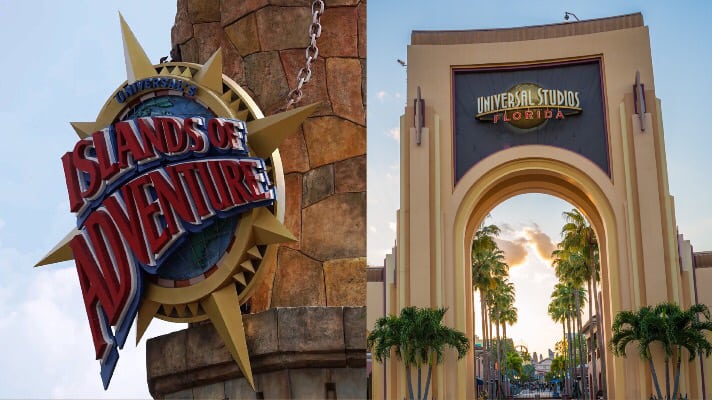 Here's our answer: it genuinely depends on what you want out of your themed experiences. Both Universal Studios Florida and Islands of Adventure, of course, have their strengths and weaknesses, which makes one better suited to particular vacationers than the other.
Now, obviously, visiting both is the ideal way to go, and being able to spend at least one full day at each is even more sublime – particularly given the answer we just gave above. But circling back to our observation that some individuals may have either a limited schedule or budget, we're going to dive deeply into why certain elements make one theme park or the other better.
(Hey, wait – what about Universal's third park, Volcano Bay? We're not going to include it here, as this is a water park and, as such, has a different set of requirements and expectations to tour it. This also reflects the simple reality that guests rarely, if ever, visit the water parks as much as the theme parks, no matter where in the world they may be located. Don't worry, though – we definitely think Volcano Bay is a must-visit stop on your vacation, and we wholeheartedly encourage you to splash and play there at least once.)
Skip to: Why USF is better | Why IOA is better | Other considerations | Final thoughts
Why Universal Studios Florida is better
There are many different lenses that we can look at this which-is-better question through: selection of intellectual properties, food, character meet-'n-greets, park layout, even music, if we really wanted to. But, inarguably, the biggest and most important one is attractions, the array of experiences that one can have at either location.
The themed area that is The Wizarding World of Harry Potter – Diagon Alley is quite simply a marvel to behold and could honestly take up half a day (at least) all on its own, particularly if you're interested in spotting every Easter egg and soaking up every last corner of its immaculate theming. It is impressive on a scale like none other. Potter fans will be thrilled, and if you weren't a fan of the series before you went into Diagon Alley, you almost certainly will be a fan by the time you leave. Springfield, USA is a boat-load of fun and similarly not to be missed. And then there are the individual attractions of Despicable Me: Minion Mayhem, Transformers: The Ride – 3D, Universal's Horror Make-Up Show, Men in Black: Alien Attack, Hollywood Rip Ride Rockit, and, our personal favorite, Revenge of the Mummy. It's hard to go wrong here.
Still need more? The second-string rides of Race through New York Starring Jimmy Fallon, Fast & Furious – Supercharged, and the classic E.T. Adventure will all provide entertainment to various parts of your family, even if they don't quite land the same punch as, say, Harry Potter and the Escape from Gringotts. And then there's Universal's annual events, which contain some of the best in the themed world and almost universally (no pun intended) take place at Universal Studios instead of Islands of Adventure: the recently-revamped holidays celebration now features Harry Potter, making it all the more magical; Mardi Gras is a family-friendly riot of color, food, music, and, of course, beads; A Celebration of Harry Potter is the ultimate Potter fan's dream come true; and, finally, Halloween Horror Nights isn't called the nation's premiere Halloween event for nothing. (Okay, okay – in the interest of accuracy, Celebration of Harry Potter has slid over to include IOA in the last few years, but most of the action still takes place at USF.) Depending upon the time of year you arrive, you may hardly see Universal Orlando's second theme park at all.
(Read more about Universal Studios Florida in our complete guide.)
Why Islands of Adventure is better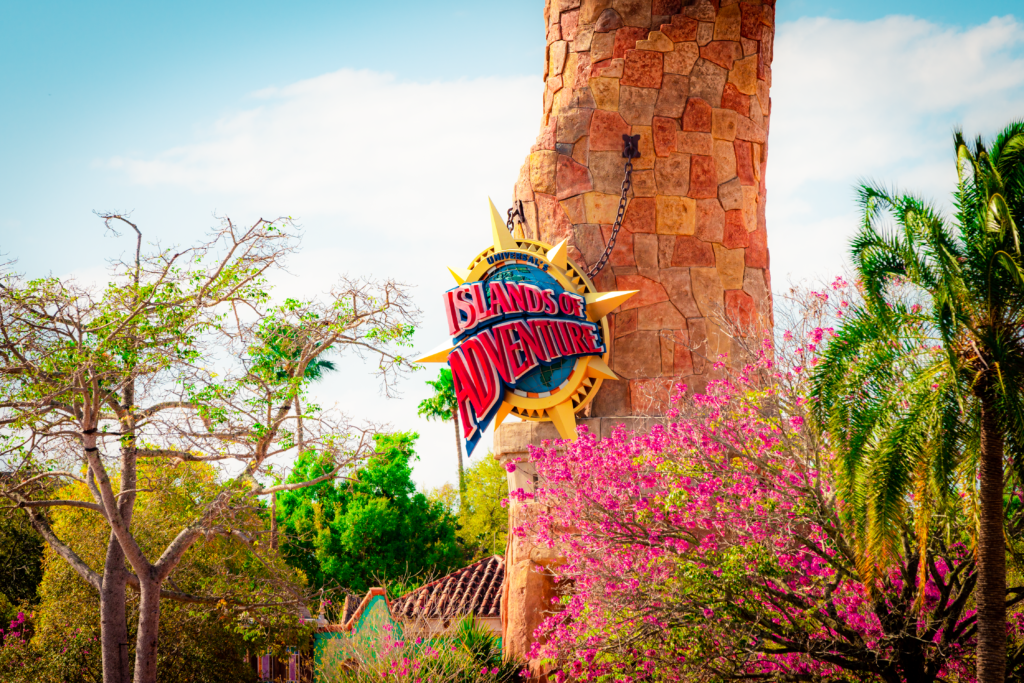 Designed from the ground up to essentially be Universal's version of Disneyland (whereas Universal Studios Florida was originally intended to imitate a working film back lot, a premise which took nearly half of its three-decade-long lifespan to grow out of), Islands is overflowing with thematic touches, both big and small. Guests are almost completely transported from one reality to another as they cross a bridge or round a bend, with one of the most effective transition pieces being the shifts in the world-class (and -famous) soundtrack. If you end up spending untold hours hovering in one particular corner of the park or another, finding the hidden quiet area to soak in the atmosphere or taking pictures of yet another well-placed Easter egg, we could hardly blame you.
Let's take Jurassic Park as a good for-instance. The largest "islands" in the park consists of some pretty impressive touches – beyond the towering, iconic entrance that's flanked by torches, guests will encounter 65,000 different plants and 2,000 trees that are all descendants from the Cretaceous period. (What they won't find is grass, since it had yet to evolve at the point in the Earth's lifespan.) Seuss Landing, meanwhile, doesn't contain a single straight line, helping to bring the children author's whimsical designs to life (even the area's trees were imported from Hurricane Andrew-ravaged portions of Florida in order to ensure their zigzag nature). The next-door Lost Continent essentially acts as a giant time machine, sending visitors back two thousand years in the past in order to visit ancient Western civilizations. And The Wizarding World of Harry Potter – Hogsmeade, of course, set the gold standard for theme-park land design (before its sibling, Diagon Alley, showed up four years later over at Universal Studios Florida).
But arguably the best-designed section of the entire park is actually the one tourists encounter first, the one that doesn't contain any rides or attractions at all – Port of Entry, which houses a different little vignette almost literally around every corner. Many veteran Universal Orlando visitors have made a game out of exploring Port of Entry, devising long lists of Easter eggs to discover and photos to snap – and it's not hard at all to see how or why.
If you are asking which of Universal's two parks has the better thrill rides, the answer has to be Islands of Adventure. The newest instillations at the park are Hagrid's Magical Creatures Motorbike Adventure and Jurassic World VelociCoaster, but the park already boasts such rides as The Incredible Hulk Coaster, Jurassic Park River Adventure, and Dudley Do-Right's Ripsaw Falls (you might note that, yes, two of those are water rides). But the park also contains such breathtakingly original adventures as Harry Potter and the Forbidden Journey and The Amazing Adventures of Spider-Man. If you come to theme parks first and foremost for the rides, you'll easily find yourself spending more of your time at Islands of Adventure.
(Read more about Islands of Adventure in our complete guide.)
A few other considerations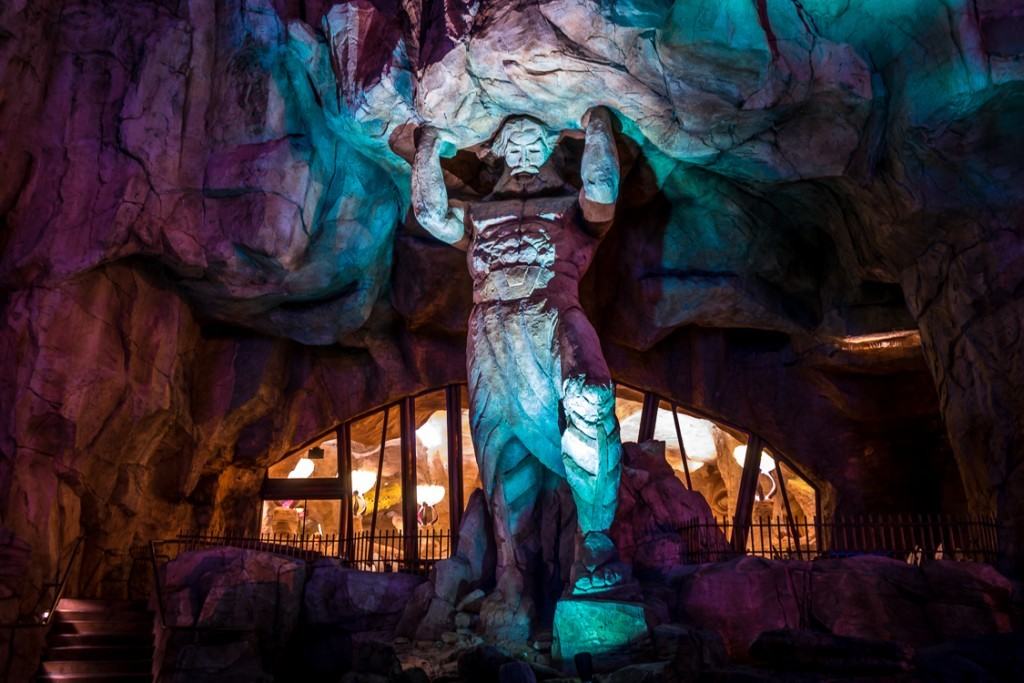 Now that we've gotten the basics out of the way, it's time to address some of the more specific considerations that you or your family might be most interested in during your time at Universal Orlando. (Yes, that's right – deciding which park is superior isn't quite as cut-and-dry as we've made it out to be so far.)
What about water rides?
Is your travelling party more interested in getting soaked? Then Islands of Adventure is, without question, the place for you – with Jurassic Park: River Adventure, Dudley Do-Right's Ripsaw Falls, Popeye & Bluto's Bilge-Rate Barges, and the children's play area of Me Ship, the Olive all available, you will not only get dripping wet, you'll also have a blast doing it, being exposed to a surprising variety of watery experiences along the way. Universal Studios Florida, on the other hand, essentially has nothing at all to compete against these, making the choice a complete no-brainer (which works equally well in reverse, actually, as those who don't want to get waterlogged may find there's more to do at USF next door).
There's a drawback to this aquatic dimension, though, and it's worth keeping in mind: while having a small-but-still-sizable selection of water rides means that it's easy for guests to get their splashy fill, it also means that a decently-sized swath of the park will close when weather is inclement, potentially greatly impacting your touring plans. This is absolutely something to keep in mind, one way or the other.
What about thrill rides?
If the particular thrill subset of attractions is what you're most after, Islands would probably be your first choice once again. Some of the theme park's massive attractions, The Incredible Hulk Roller Coaster and Dr. Doom's Fearfall, are imposing (have you seen the way they dominate the Universal skyline?) and, also, a great deal of fun, which will go a long way to satiating the adrenaline junkies in your family. And then there's the aforementioned Jurassic Park: River Adventure, which caps off its mostly-docile ride experience with a 40-foot drop that's every bit as memorable as it sounds.
(Depending upon who you ask, you might get a few more attractions thrown into the "thrill ride" category, such as The Amazing Adventures of Spider-Man or Harry Potter and the Forbidden Journey. While there are some elements in these dark rides that could, indeed, be considered thrilling – especially in the latter, which seems to go a mile a minute in every direction – we don't think they're anywhere near prevalent enough to make them anything other than extremely exciting, immersive, dark rides.)
Let's not completely discount Universal Studios here, however. Hollywood Rip Ride Rockit is even more intimidating than Hulk to many guests, thanks to the fact that its first hill is a straight 90-degree incline, and the indoor-coaster Revenge of the Mummy has many twists and turns in the dark that'll leave you breathless. (And, once more, many are tempted to add many more rides in their company, including Harry Potter and the Escape from Gringotts, Transformers: The Ride – 3D, and The Simpsons Ride, though, for our money, our previous rationale once again applies here).
What about children's attractions?
The children who have tagged along to Orlando with you will simply be happiest when at Islands of Adventure – there's just no two ways around it. Two entire sections of the park – Jurassic Park and, more especially, Seuss Landing – are built almost exclusively with kids in mind, and the sheer amount of attractions available at them can easily be stretched out to fill an entire day. Seuss contains a veritable explosion of kids' activities, ranging from play areas (If I Ran the Zoo) to merry-go-rounds (Caro-Seuss-el) to shows (Oh! The Stories You'll Hear) to, even, dark rides (The Cat in the Hat). And what Jurassic might not have in breadth it makes up for in depth, as the Discovery Center and the combo Camp Jurassic–Pteranodon Flyers contain several mini-experiences in them (seriously, prepare to lose a couple hours, at least, once your kids enter the giant themed play area that is Camp Jurassic). Children never usually willingly leave this island behind.
Universal Studios Florida is, unfortunately, the polar opposite of this panoply of kiddie fun. While, yes, there is Woody Woodpecker's KidZone, it is (a) the only section of the park strictly dedicated to little ones, (b) smaller in scale and scope than its counterparts over at Islands of Adventure, and (c) extremely dated, having changed very little, if at all, since its grand debut in 1999. Kids will still have a ball here (especially at the water playground of Curious George Goes to Town), don't get us wrong, but, all things considered, KidZone is significantly constrained.
What about food?
Universal Studios packs a formidable punch in the culinary department – it boasts the full-service Finnegan's Bar & Grill and Lombard's Seafood Grille, neither of which is to be discounted, and it also features some quick-service highlights in the form of The Leaky Cauldron and, perhaps more notably, Springfield, USA. In short, when you and your traveling party get famished, there will be no shortage of good places to get a good bite to eat, no matter what it may be.
Even with all that said, however, we still have to give the edge to Islands, even if it's a slight one. It's a quantity or quality issue – and Islands hosts the best dining, in our opinion. Both Confisco Grille and (particularly) Mythos offer delicious dishes, and when combined with their theming, in the case of Mythos (this beautiful restaurant brandishes some of the most impressively-themed interiors around anywhere), and their attached bar, in the case of Confisco (Backwater Bay is the watering hole of choice among many locals and passholders for very good reason), you simply cannot go wrong.
And the park is no slouch when it comes to quick-service stops, either. For our money, The Three Broomsticks is preferable to The Leaky Cauldron any day of the week, whether it be in regards to its menu, theming, or overall layout, and considering that Thunder Falls Terrace carries much of the same gastronomical lineup (without any of the attendant crowds), it serves as a powerful – and close – runner-up. Need a quicker meal? No problem – the rather unique Green Eggs & Ham Cafe has ridiculously good bowls of tater tots, topped with, well, take a guess!
Final thoughts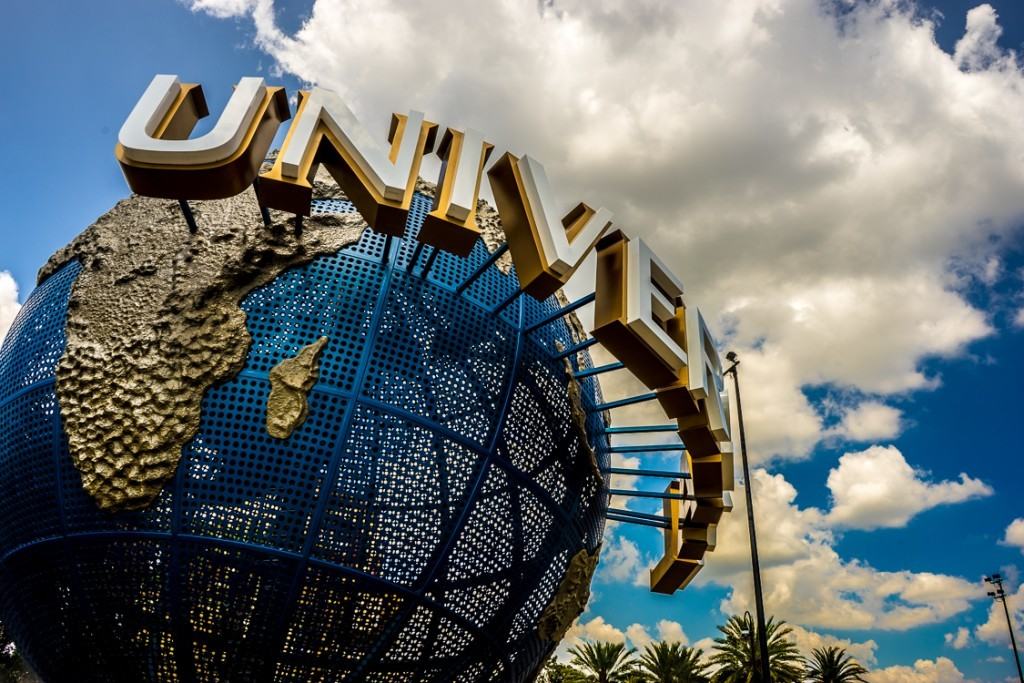 It's probably incumbent upon us, at this point, to reiterate that there's really no wrong answer to the question of which theme park is better, particularly considering that there are plenty of beautiful-themed corners to sneak off to and enjoy at Universal Studios Florida, as well (Knockturn and Sting Alleys, we're looking at you), and Islands of Adventure offers more than its fair share of memorable ride experiences (as we've already demonstrated).
And that, really, is the best answer of them all: when you have two theme parks that are more than able to pull their weight, only fun, excitement, and immersion can result in those who are fortunate enough to visit them.
And that, our friends, is what will make the difference between the vacation of a lifetime and one you may regret, regardless of what day of the week you go.
Do you have a question about the information on this page, would like to provide feedback, or did you spot an inaccuracy? Please let us know by posting in our
Universal Community Facebook group
.
OI Universal Center » The Script: Tickets, packages, and planning