Location
River Village
Style
Quick-service restaurant serving pizza, hot dogs, and mac and cheese. Grab-and-go options also available.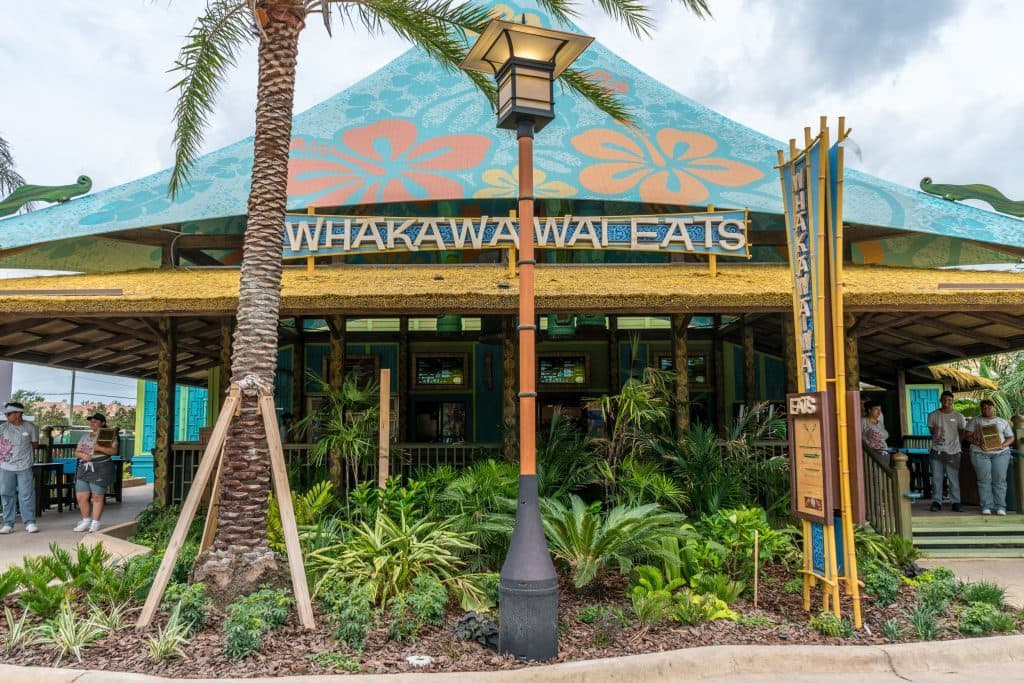 Two-sentence insider summary
Whakawaiwai Eats has a simple and narrow menu, with a focus on different types of pizza. There should be variety enough, however, to scratch a couple of different gastronomical itches.
Whakawaiwai Eats – menu
Note: All menus at Universal's Volcano Bay were modified in July 2017, removing a lot of unique selections and replacing them with more basic offerings. Whakawaiwai lost BBQ chicken pizza, pretzel dogs, classic mac and cheese, the entire kids menu, and protein boxes. Read more here

Pizza
Hawaiian Pizza – $10.99 – Caramelized pineapple, diced ham, and pickled jalapenos
Cheese Pizza – $9.99
Pepperoni Pizza – $9.99
Veggie Pizza – $9.99 – Whole wheat crust pizza topped with fresh vegetables, tomato sauce, and mozzarella cheese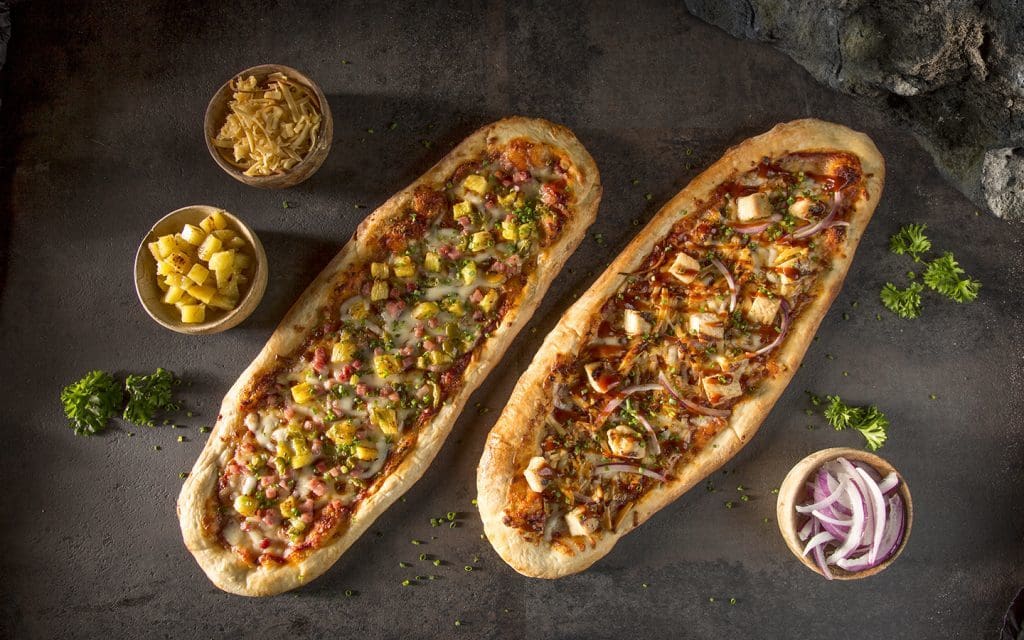 Hot Dogs
Foot-Long Dog – $11.69 – Served with chips
Mac and Cheese
Jerk Shrimp Mac and Cheese – $11.99 – Pan-seared shrimp tossed with pasta shells in a creamy white cheddar cheese sauce
Desserts
ICEE – $3.99
Brookie
Grab and Go Menu
Island Chicken Salad – Diced chicken, apples, grapes, and almonds tossed in a creamy coconut dressing
Tropical Fruit Salad – Watermelon, papaya, mango, pineapple, honeydew, cantaloupe, strawberry, and kiwi
Tropical Baby Greens Salad – Shaved carrots, hearts of palm, diced mango, grape tomatoes, cucumbers, tofu, black beans, and toasted almonds with soy garlic vinaigrette
Cobb Salad – Turkey, bacon, bleu cheese, tomato, cucumber, and avocado
Caesar Salad – Hearts of palm, crispy croutons, and Parmesan cheese with roasted garlic Caesar dressing
Hummus and Carrot Sticks
Whakawaiwai Eats – photo gallery
Whakawaiwai Eats – real guest reviews