In the days leading up to Universal's Volcano Bay, we're working on creating this page. Check back for frequent updates and be sure to join our Universal Facebook Community.
Location
Wave Village
Restrictions and access
N/A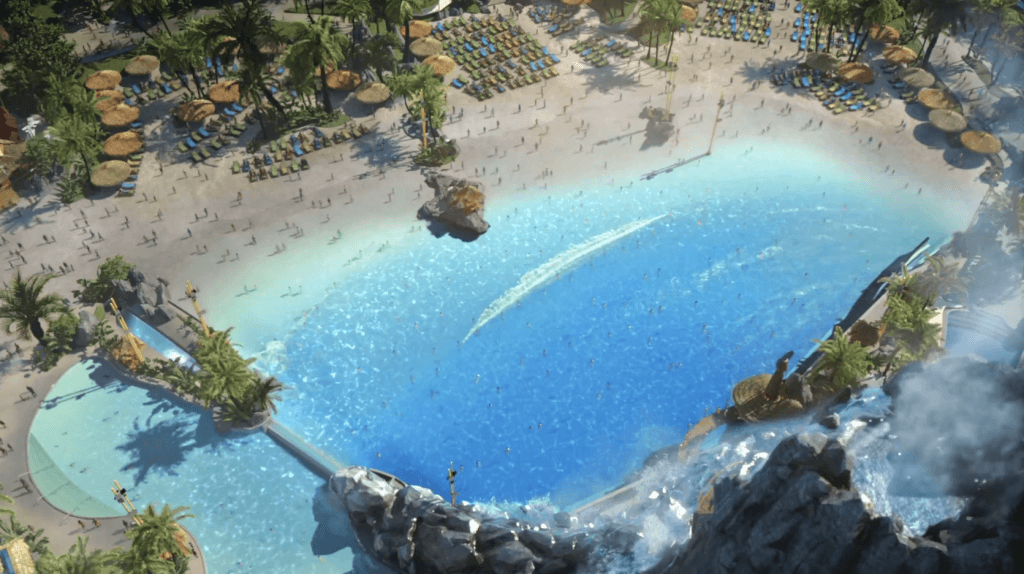 Opening date
May 25, 2017
Two sentence insider summary
Waturi Beach is Volcano Bay's multi-directional – and only – wave pool. Made up as a lagoon, it's situated at the foot of the Krakatau volcano itself and is where you can find a beach (as the name would imply) and private cabanas to rent.
Fear factor
0 out of 5. You just swim!
What you wish you knew before you experienced it
Check back again at the end of May.
OI fun fact
Check back again at the end of May.
Waturi Beach – photo gallery
We'll have a full photo gallery of Waturi Beach here by May 25.
Waturi Beach – real guest reviews
Real guest reviews of Waturi Beach will be enabled on May 25.