Location
River Village
Restrictions and access
Maximum height of 48 inches; no Express Pass access.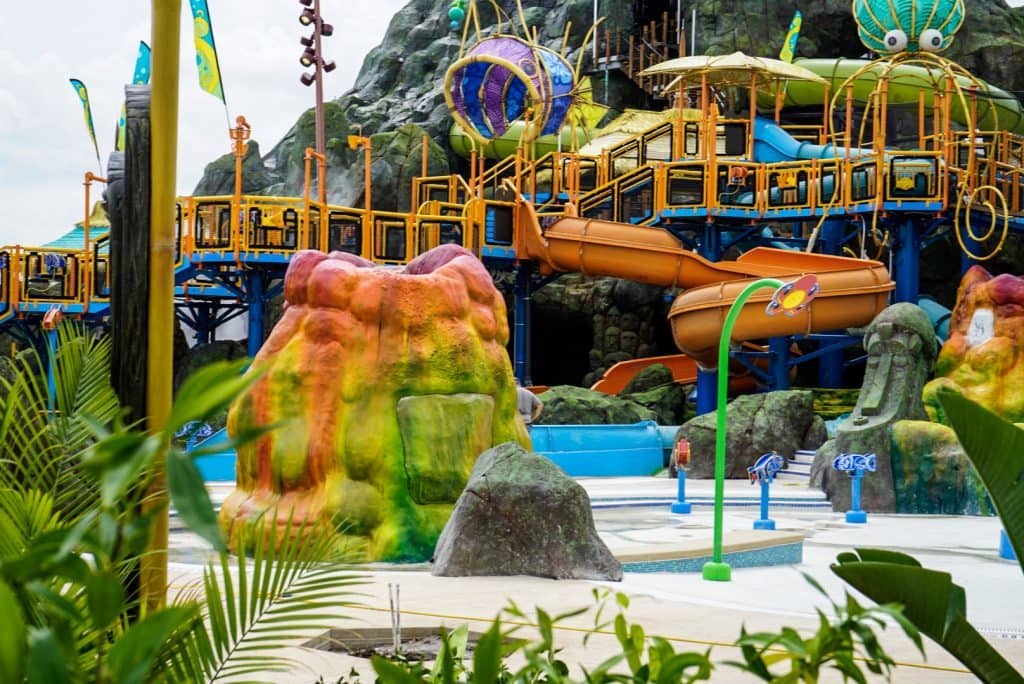 Two-sentence insider summary
The first of two children's play areas at Volcano Bay, Tot Tiki Reef is intended for toddlers. Features include a tot-sized water volcano and a family of friendly Tikis along with the standard water slides and spraying fountains.
Fear factor
0 out of 5. This is a kiddie play area, after all.
What you wish you knew before you experienced it
Check back again soon.
OI fun fact
Kiddos will be able to control a collection of whales, raising and lowering their hands in order to make the "adorable" animals sing and spray water.
Tot Tiki Reef – photo gallery
We'll have a full photo gallery of Tot Tiki Reef here soon.
Tot Tiki Reef – real guest reviews