In the days leading up to Universal's Volcano Bay, we're working on creating this page. Check back for frequent updates and be sure to join our Universal Facebook Community.
Location
River Village
Restrictions and access
Maximum height of 48 inches; no Express Pass access.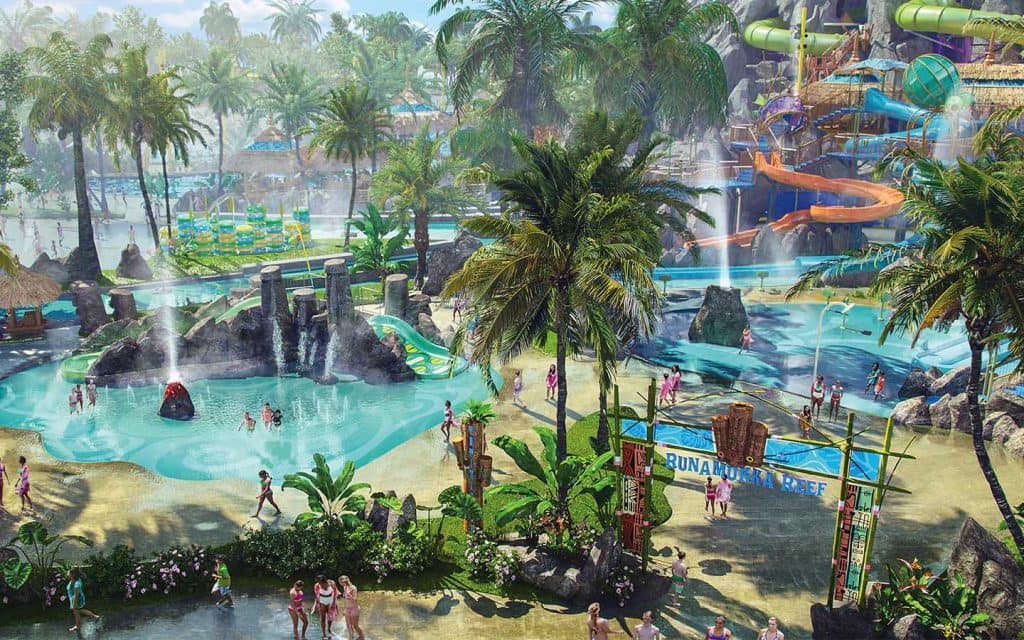 Opening date
May 25, 2017
Two sentence insider summary
Runamukka Reef is like Tot Tiki Reef, Volcano Bay's other child play area, but made for older kids instead of toddlers. Expect to see bubbling geysers and "fanciful bamboo sea creatures" alongside the more traditional water slides, guns, and dump cups.
Fear factor
0 out of 5. This is a kiddie play area, after all.
What you wish you knew before you experienced it
Check back again at the end of May.
OI fun fact
Runamukka Reef's backstory is that it was once an exotic underwater coral reef before being exposed.
Runamukka Reef – photo gallery
We'll have a full photo gallery of Runamukka Reef here by May 25.
Runamukka Reef – real guest reviews
Real guest reviews of Runamukka Reef will be enabled on May 25.