Skip to: Overview | Location | Restrictions | Fear factor | Fun fact | Guest reviews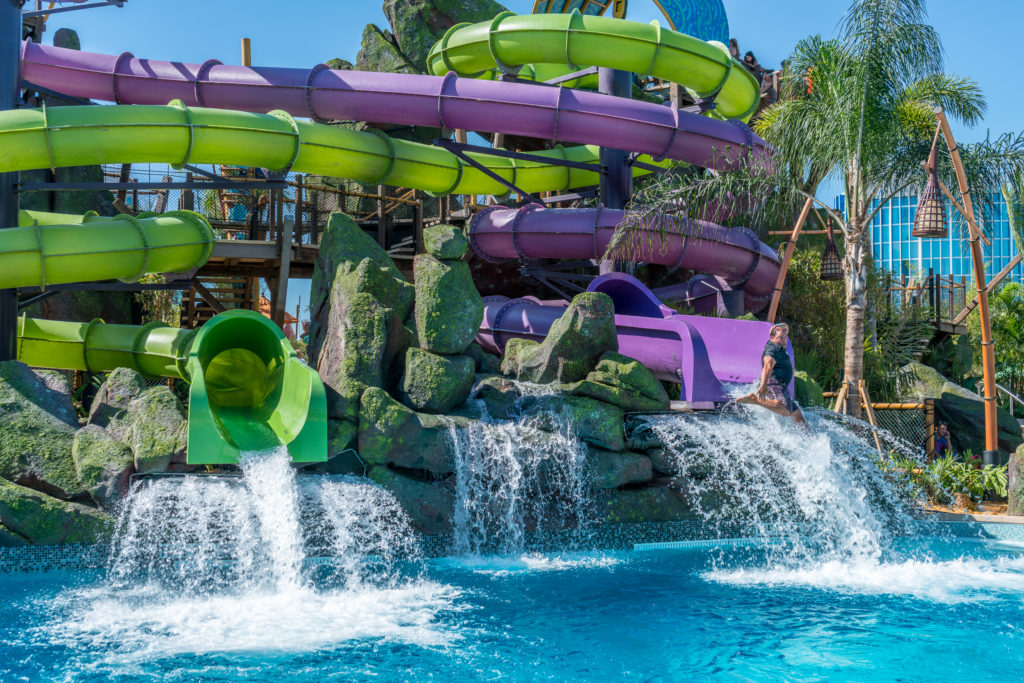 What are Ohyah & Ohno Drop Slides?
Ohyah & Ohno are actually two slides put together side by side. Their full names are a little on the long side: Ohyah of Ohyah & Ohno Drop Slides and Ohno of Ohyah & Ohno Drop Slides.
Let's tackle each of them individually:
Ohyah: guests will need to ascend the side of a cliff before even getting into the "twisting waters" of the Ohyah Drop Slide, setting the tone for the attraction right away. Even more harrowing – or is that fun? – is the slide's finale, which drops riders four feet into a pool below.
Ohno: Ohno Drop Slide is just like its partner slide but even more intense. Here, riders will have to navigate a rope bridge in order to even get to the "serpentine" attraction, and then they will be dropped out six feet above the awaiting pool.
Where are Ohyah & Ohno Drop Slides located?
In Rainforest Village, which is in Volcano Bay.
Ohyah & Ohno Drop Slides – height restrictions and other factors
The minimum height requirement is 48 inches; strong swimming ability required. This attraction offers Express Pass access.
Ohyah & Ohno Drop Slides – what you wish you knew before you experienced them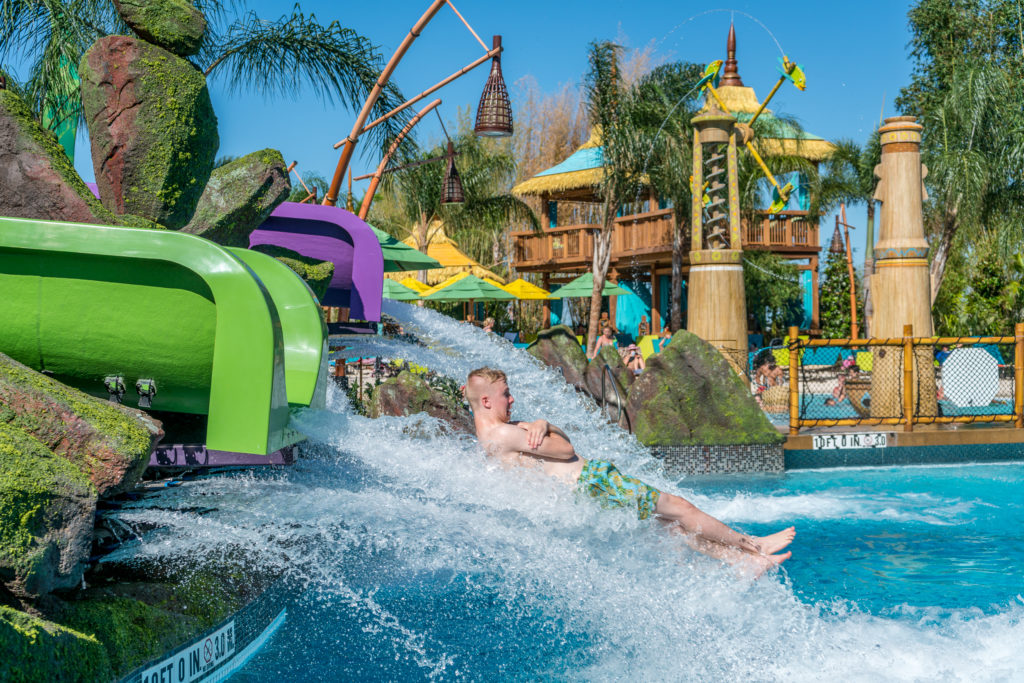 The lifeguards stationed at Ohyah and Ohno will require a verbal acknowledgement that you can swim prior to allowing you to hop on the slides – the pool they empty out into is 10-feet deep, and they drop guests down pretty deep into it.
How scary are Ohyah & Ohno Drop Slides?
We rate these attractions four out of five tiki torches. Both of them provide an intense, thrilling experience, starting with a rope bridge and ending with an abrupt splashdown.
Ohyah & Ohno Drop Slides – OI fun fact
Near Ohno & Ohyah Drop Slides is a small beach area which allows for prime viewing of those dropping. It's especially nice if you're waiting on your family to ride.
Ohyah & Ohno Drop Slides – photo gallery
Real guest reviews of Ohyah & Ohno Drop Slides
Orlando Informer
Average rating:
0 reviews
Do you have a question about the information on this page, would like to provide feedback, or did you spot an inaccuracy? Please let us know by posting in our
Orlando Informer Community
on Facebook.
OI Universal Center » Universal's Volcano Bay » Rainforest Village