In the days leading up to Universal's Volcano Bay, we're working on creating this page. Check back for frequent updates and be sure to join our Universal Facebook Community.
Location
Rainforest Village
Restrictions and access
48 inches; has Express Pass access.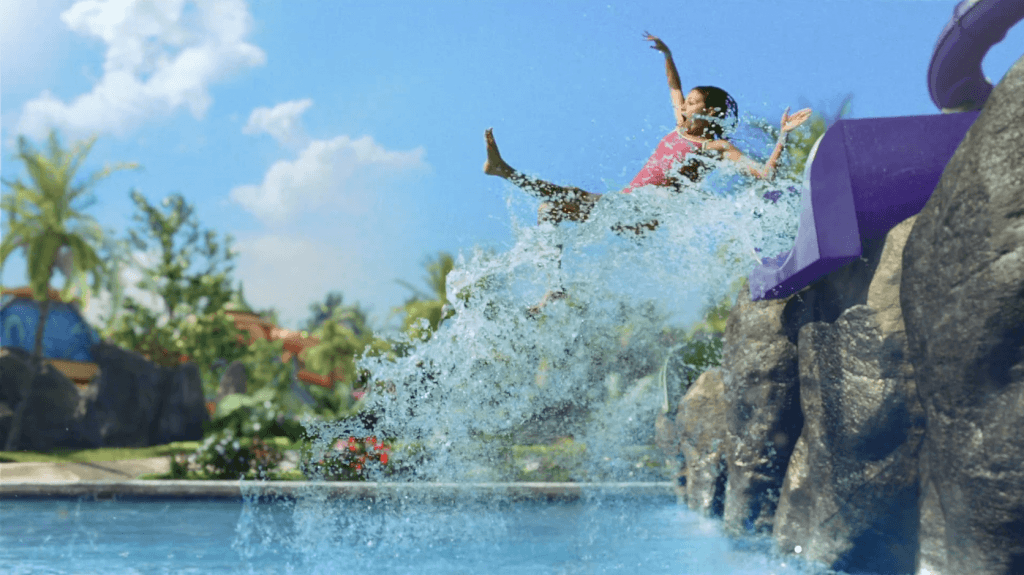 Opening date
May 25, 2017
Two sentence insider summary
Guests will need to ascend the side of a cliff before even getting into the "twisting waters" of the Ohyah Drop Slide, setting the tone for the attraction right away. Even more harrowing – or is that fun? – is the slide's finale, which drops riders four feet into a pool below.
Fear factor
4 out of 5. This is an intense, thrilling experience, starting with its "queue" and ending with its splashdown.
What you wish you knew before you experienced it
Check back again at the end of May.
OI fun fact
This is one of three paired water slides, with its sister attraction being the appropriately-named Ohno Drop Slide.
Ohyah Drop Slide – photo gallery
We'll have a full photo gallery of Ohyah Drop Slide here by May 25.
Ohyah Drop Slide – real guest reviews
Real guest reviews of Ohyah will be enabled on May 25.