In the days leading up to Universal's Volcano Bay, we're working on creating this page. Check back for frequent updates and be sure to join our Universal Facebook Community.
Location
River Village
Restrictions and access
N/A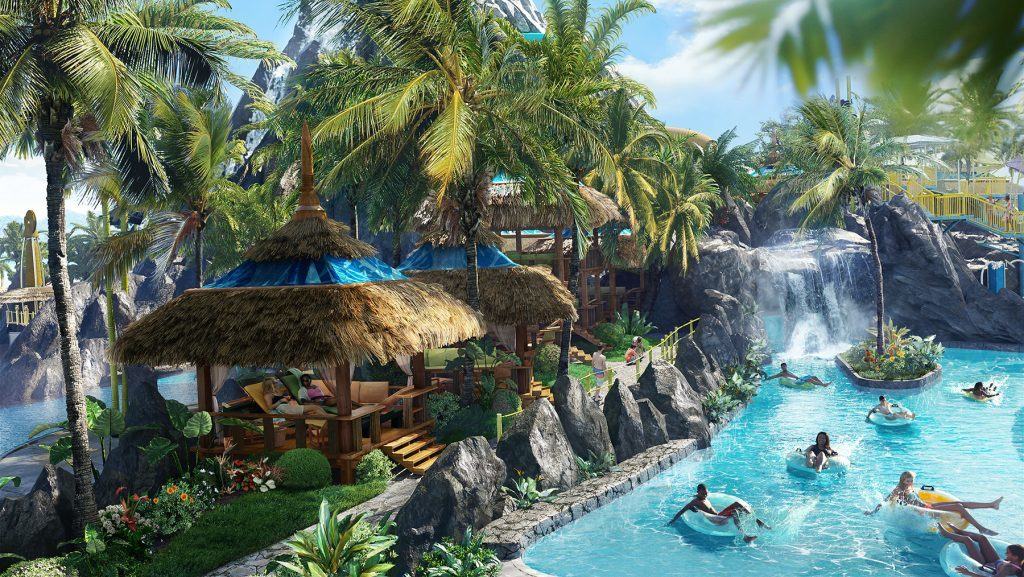 Opening date
May 25, 2017
Two sentence insider summary
Kopiko Wai Winding River is Volcano Bay's lazy river, taking you through the tropical landscape and the volcano itself. There are a number of surprises along the way, including sprays of water and Stargazers' Cavern inside Mt. Krakatau, which magically lights up when activated by your TapuTapu wearable.
Fear factor
0 out of 5. It's a lazy river!
What you wish you knew before you experienced it
Check back again at the end of May.
OI fun fact
Kopiko Wai will take you to most places you'll want to go in Volcano Bay, preventing you from having to burn your feet on the hot concrete (like at other Central Florida water parks).
Kopiko Wai Winding River – photo gallery
We'll have a full photo gallery of Kopiko Wai Winding River here by May 25.
Kopiko Wai Winding River – real guest reviews
Real guest reviews of Kopiko Wai will be enabled on May 25.