Location
Krakatau
Restrictions and access
48 inches; under 300 pounds; has Express Pass access.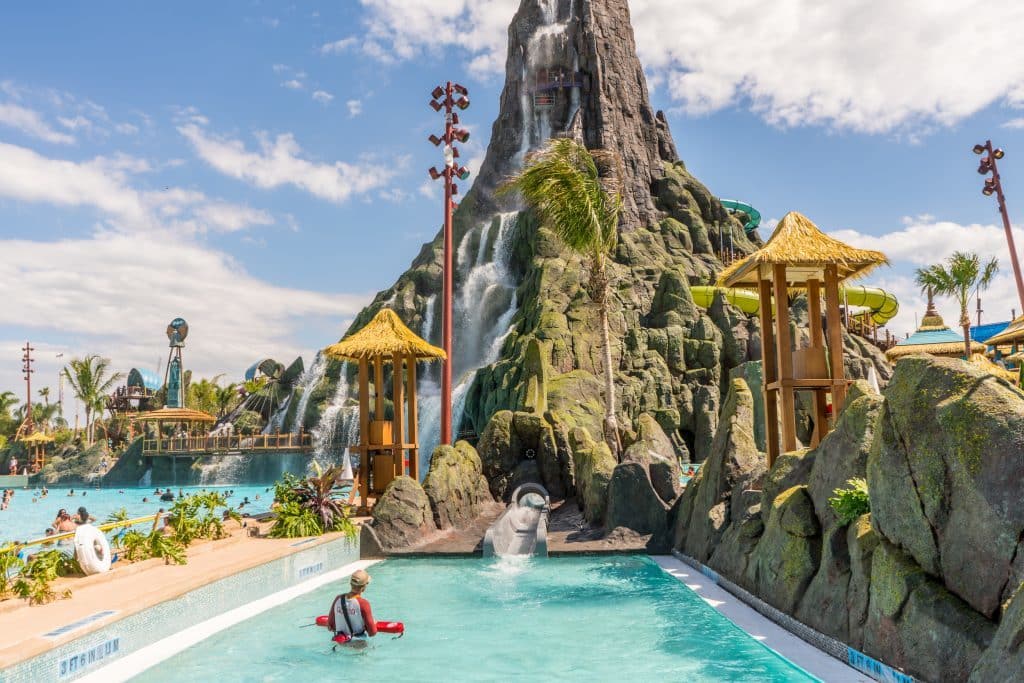 Two-sentence insider summary
Ko'okiri Body Plunge features a drop door, a 70-degree-angle descent, and 125 feet of slide. For the ending, expect one massive splash.
Fear factor
5 out of 5. This slide is nearly straight down!
What you wish you knew before you experienced it
Since only one rider drops at a time, Ko'okiri Body Plunge typically has the longest wait time at Universal's Volcano Bay.
OI fun fact
The backstory for Ko'okiri has the Waturi people, the denizens of Volcano Bay, paying homage to the volcano god, Vol.
Ko'okiri Body Plunge – photo gallery
Ko'okiri Body Plunge – real guest reviews