Location
Wave Village
Style
Quick-service restaurant serving burgers, chicken, seafood, and pizza. Grab-and-go options also available.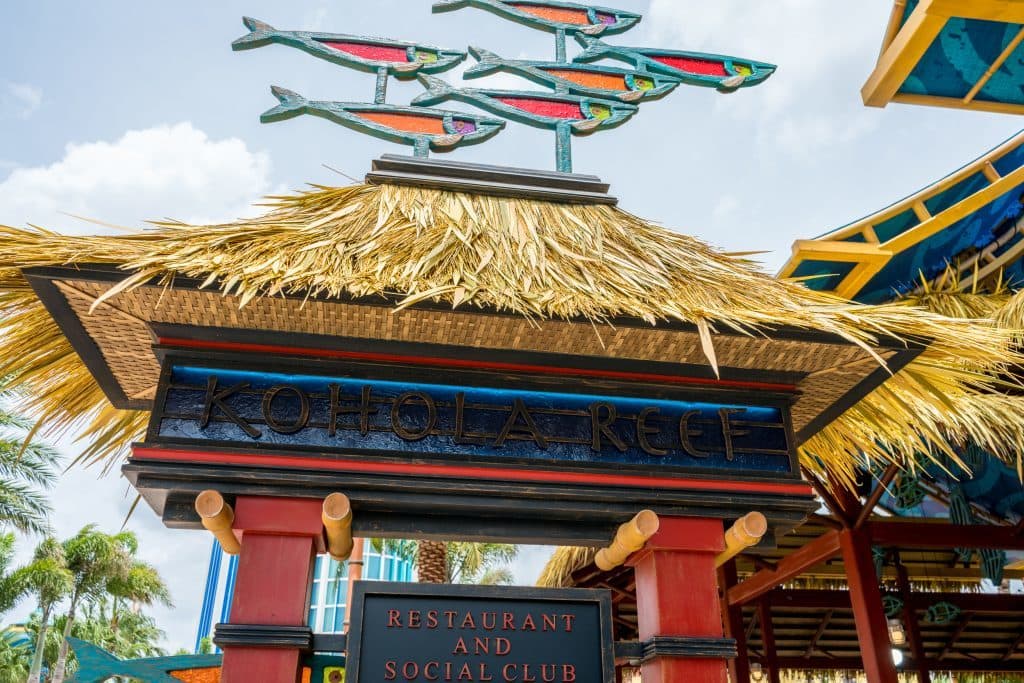 Two-sentence insider summary
Kohola Reef Restaurant and Social Club is Universal's Volcano Bay's main quick-service restaurant, offering one if its most expansive menus. With such a variety of options, everybody in your party is sure to be happy dining here.
Kohola Reef Restaurant and Social Club – menu
Note: All menus at Universal's Volcano Bay were modified in July 2017, removing a lot of unique selections and replacing them with more basic offerings. Kohola Reef lost ribs, smoked chicken, several burgers, chicken sandwich, mahi sandwiches, Hawaiian pizza, black bean soup, white rice, pinneapple upside cake, guava tapioca pudding. Read more here
Breakfast options (available until 30 minutes after park opening)
Bacon, Egg, & Cheese Croissant – $9.99 – With mango yogurt and fruit kabob
Ham & Egg Biscuit – $9.99 – With mango yogurt and fruit kabob
Oatmeal Flan – $9.99 – With grapes, mango yogurt, and fruit kabob
Tropical Fruit Salad – $7.29
Muffins & Danish – $2.89
Croissant – $2.59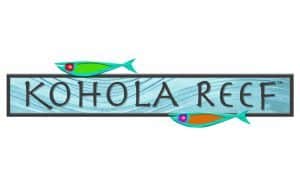 BBQ
Mango BBQ Pulled Pork Sandwich – $1.99 – Topped with caramelized pineapple, fresh cabbage, and mango slaw on a toasted Hawaiian-style bun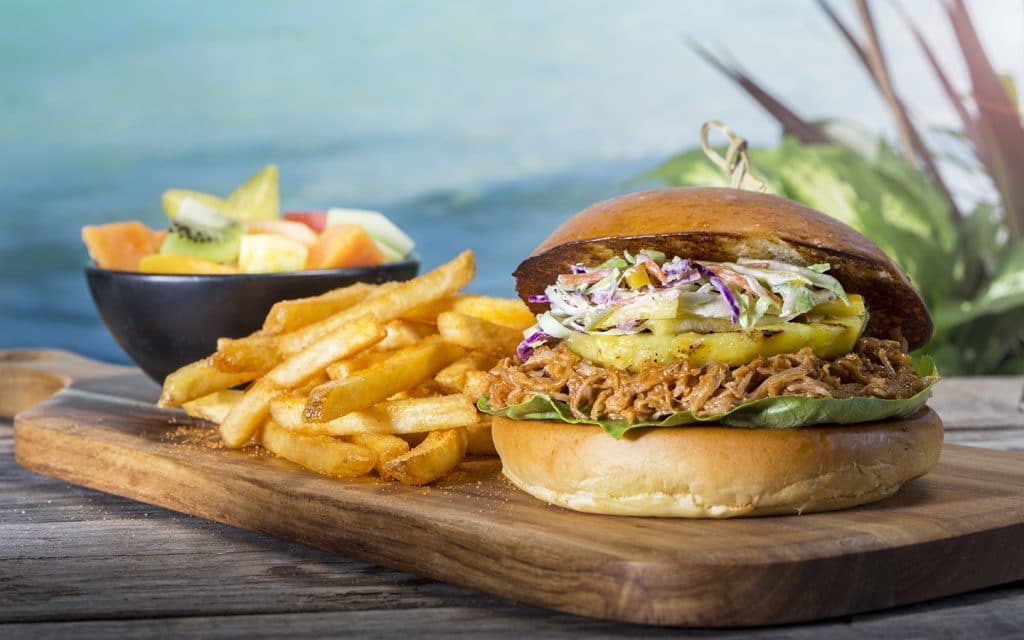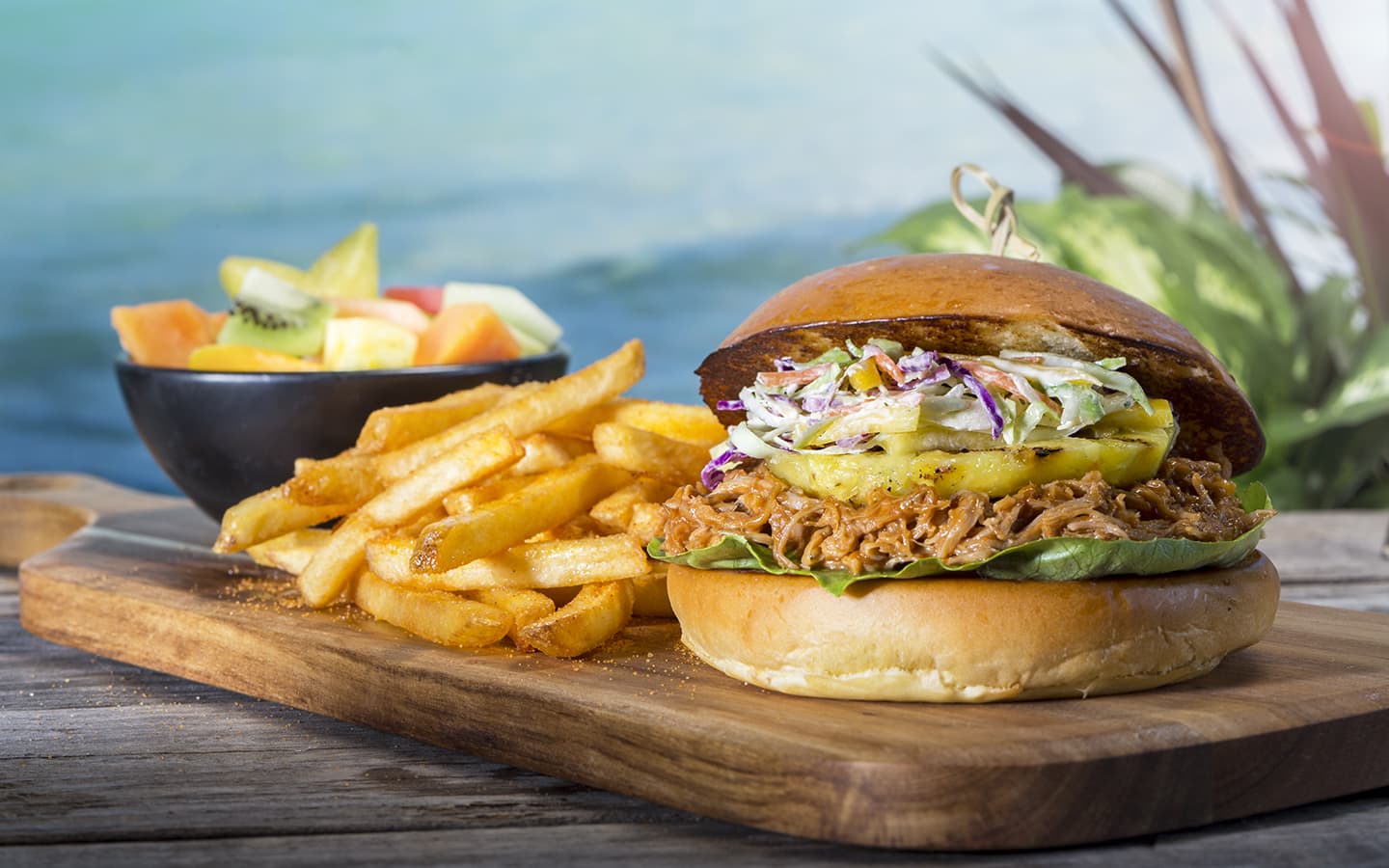 Burgers
Reka Burger – $13.49 – Pepper Jack cheese, bacon, and caramelized onions topped with pickles and mango BBQ sauce on a Hawaiian-style bun
Quinoa Edamame Burger – $13.49 – Topped with roasted shiitake mushrooms, lettuce, tomato, and sriracha mayo, with fries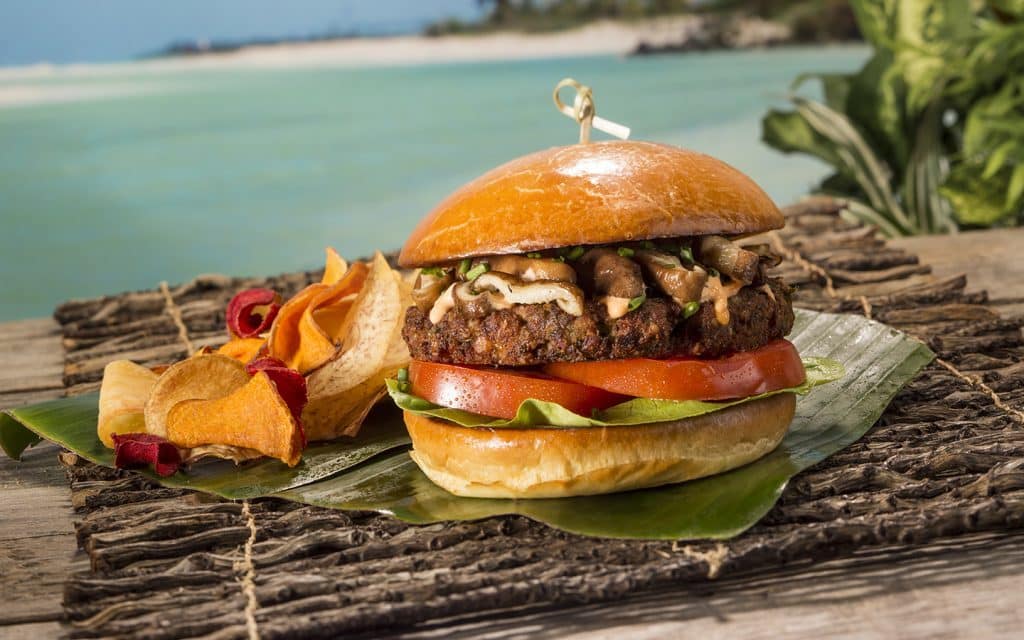 Chicken and Seafood
Coconut Curry Chicken – $10.99 – Braised chicken, green coconut curry sauce, coconut rice, and cilantro with sweet plantains
Jerk Mahi Sandwich – $14.99 – Jerk-seasoned mahi mahi, cucumber mango basil slaw, lettuce, tomato, and sriracha mayo on coconut bread with vegetable chips
Coconut-Crusted Fried Chicken – $11.99 – With boniato mash, sweet plantains, and cucumber mango basil slaw
Chicken Tenders – $9.99 – Served with fries
Longboard Pizzas
Cheese – $9.99
Pepperoni – $9.99
Veggie – $9.99

Sides
Fries
Vegetable Chips
Sweet Plantains
Coconut Rice
Boniato Mash
Desserts
Chocolate or Vanilla Milkshakes
Chocolate Lava Cake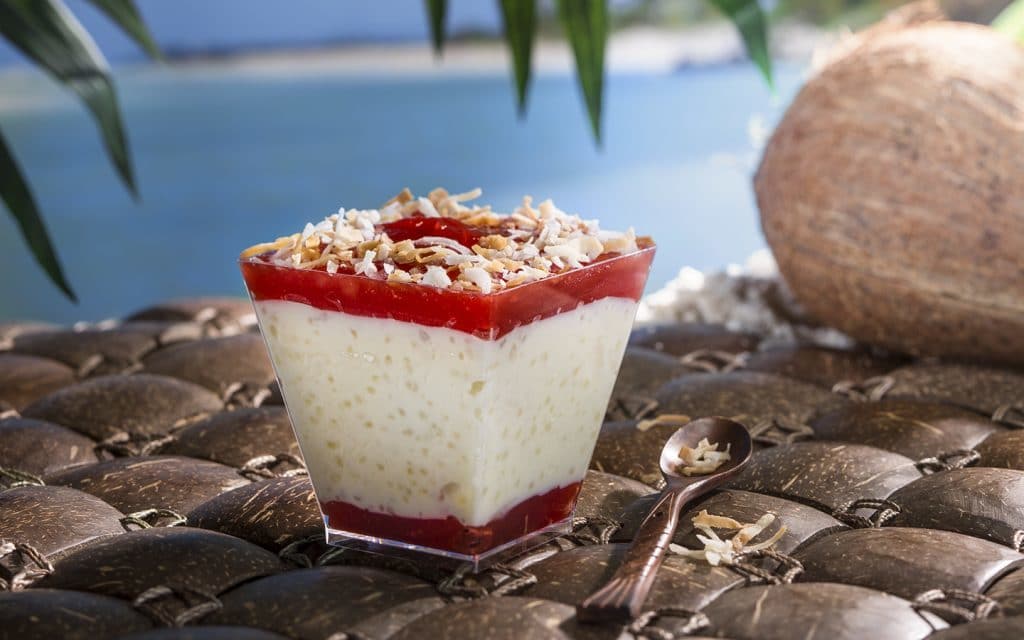 Grab and Go Mmenu
Island Chicken Salad – $9.99 – Diced chicken, apples, grapes, and almonds tossed in a creamy coconut dressing
Tropical Fruit Salad – $7.29 – Watermelon, papaya, mango, pineapple, honeydew, cantaloupe, strawberry, and kiwi
Tropical Baby Greens – $8.99 – Shaved carrots, hearts of palm, diced mango, grape tomatoes, cucumbers, tofu, black beans, and toasted almonds with soy garlic vinaigrette
Arugula Salad – $8.99 – Fresh watermelon, feta, shaved red onion with balsamic vinaigrette
Cobb Salad – $9.99 – Turkey, bacon, blue cheese, tomato, and cucumber with avocado dressing
Caesar Salad – $7.49 – Hearts of palm, crispy croutons, and Parmesan with roasted garlic Caesar dressing
Turkey Wrap – $8.99 – Smoked turkey, lettuce, sliced tomato, and Swiss cheese served with veggie chips
Veggie Wrap – $9.99 – Slow-roasted zucchini, yellow squash, grains, hummus, and black beans served with veggie chips
Sushi Pack – $10.99 – California roll or veggie roll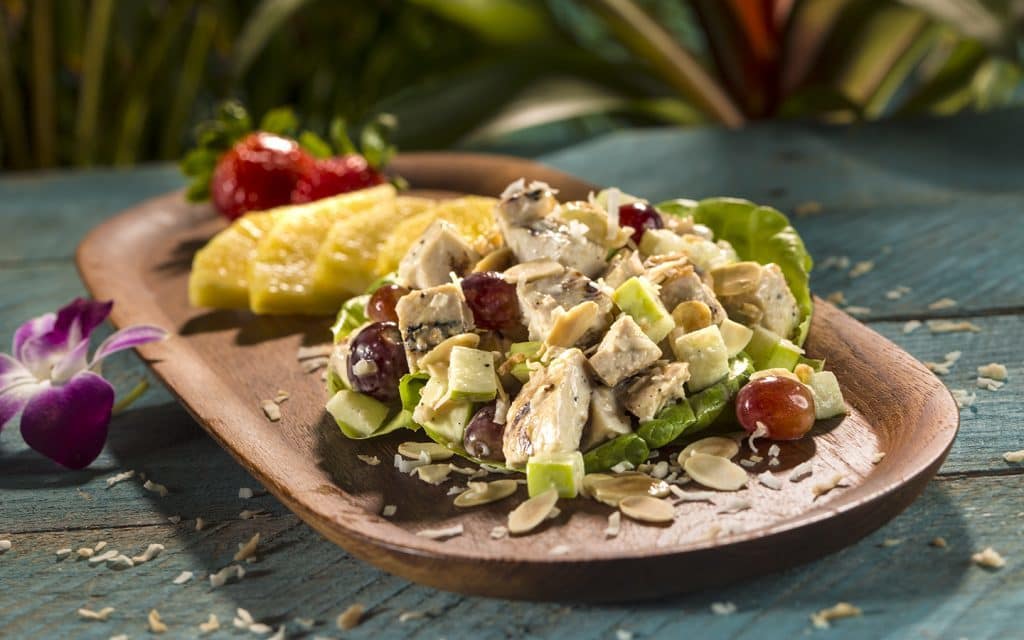 Kohola Reef Restaurant and Social Club – photo gallery
Kohola Reef Restaurant and Social Club – real guest reviews