Location
River Village
Restrictions and access
42 inches; must be 49 inches to ride alone; has Express Pass access.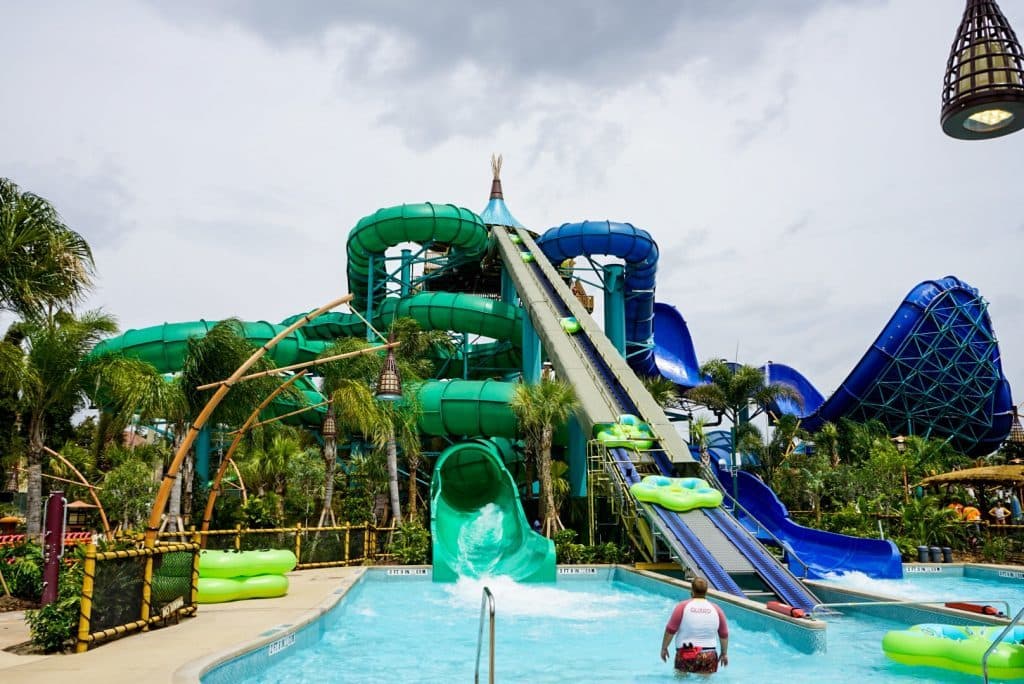 Two-sentence insider summary
Ride the ocean waves on a whale, just like the ancient Waturi people used to. This multi-person animal raft sprays water on its passengers from its center – made to look like the whale's blowhole – while it twists and turns along the waterway.
Fear factor
2 out of 5. This is the tamer, more family-friendly of the two sister slides.
What you wish you knew before you experienced it
Check back again soon.
OI fun fact
Ika Moana is a character from ancient Waturi mythology – a friendly whale.
Ika Moana of the Honu ika Moana – photo gallery
We'll have a full photo gallery of ika Moana of the Honu ika Moana here soon.
Ika Moana of the Honu ika Moana – real guest reviews