Location
River Village
Restrictions and access
48 inches; has Express Pass access.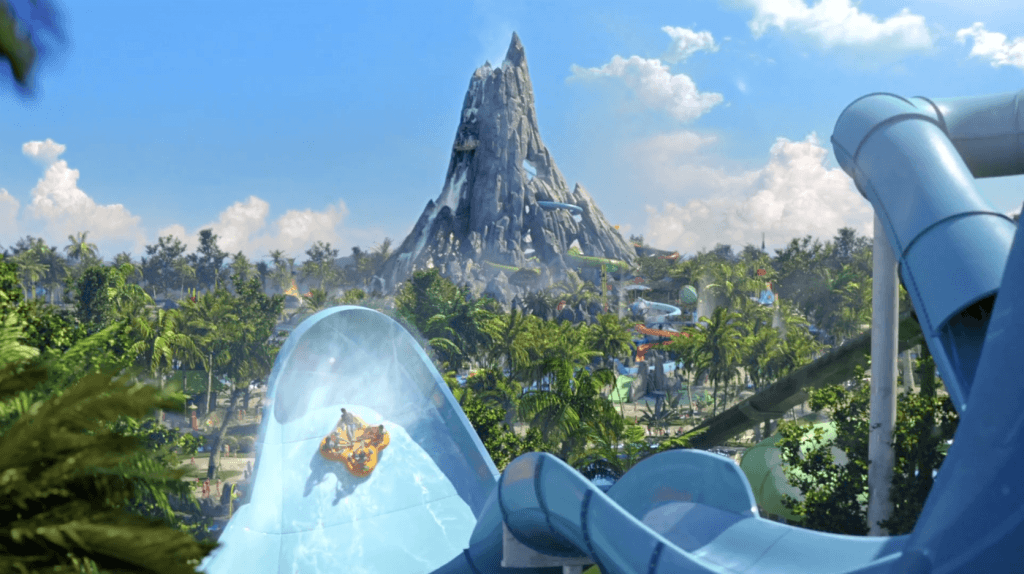 Two-sentence insider summary
Ride the underwater currents on a sea turtle, just like the ancient Waturi people used to. This multi-person animal raft speeds up two massive walls, through ocean mists, and down into "sparkling" pools.
Fear factor
3 out of 5. This is the more thrilling of the two sister slides.
What you wish you knew before you experienced it
Check back again soon.
OI fun fact
Honu is a character from ancient Waturi mythology – a friendly sea turtle.
Honu of the Honu ika Moana – photo gallery
We'll have a full photo gallery of Honu of the Honu ika Moana here soon.
Honu of the Honu ika Moana – real guest reviews