Location
Rainforest Village
Style
Quick-service restaurant serving burgers and chicken tenders. Grab-and-go options are also available.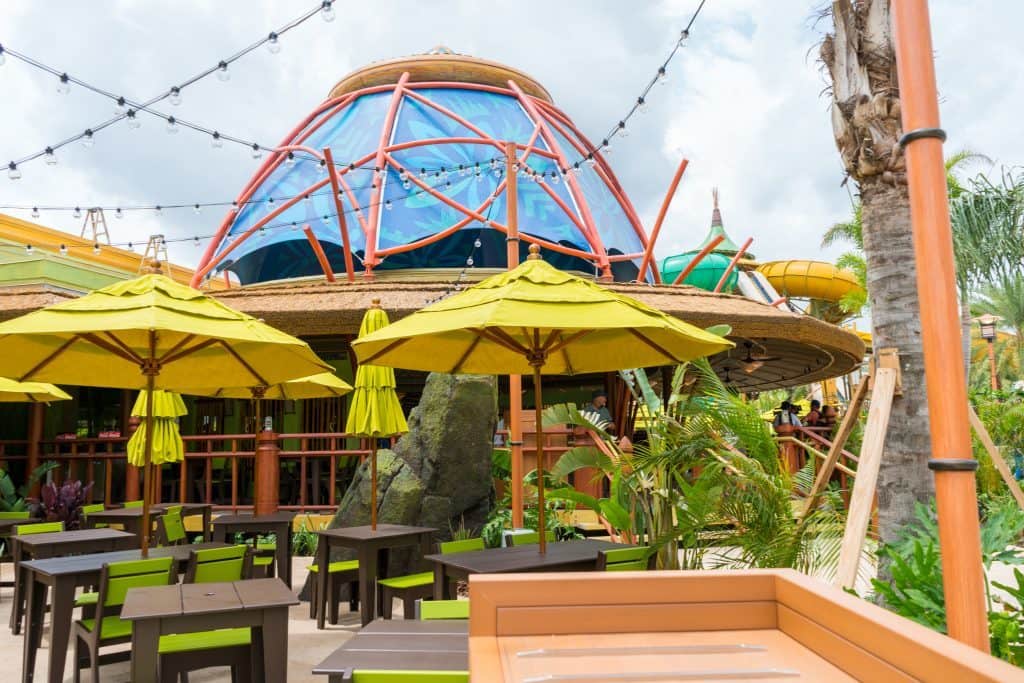 Two-sentence insider summary
Bambu just might be the most striking restaurant in all of Volcano Bay – it's made of "elegant" stalks of bamboo, as the name might suggest. Its menu features mainly burgers.
Bambu – menu
Note: All menus at Universal's Volcano Bay were modified in July 2017, removing a lot of unique selections and replacing them with more basic offerings. Bambu lost several unique burgers and its foot-long pretzel dogs. Read more here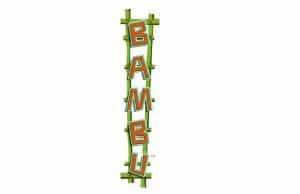 Entrees
Karika Chicken Sandwich – $10.99 – Garlic-marinated chicken breast, applewood-smoked bacon, lettuce, tomato, and avocado mayo on coconut bread with fries
Waturi Mahi Sandwich – $14.99 – Grilled mahi mahi, pineapple salsa, signature remoulade, lettuce, and tomato on a toasted brioche bun with fries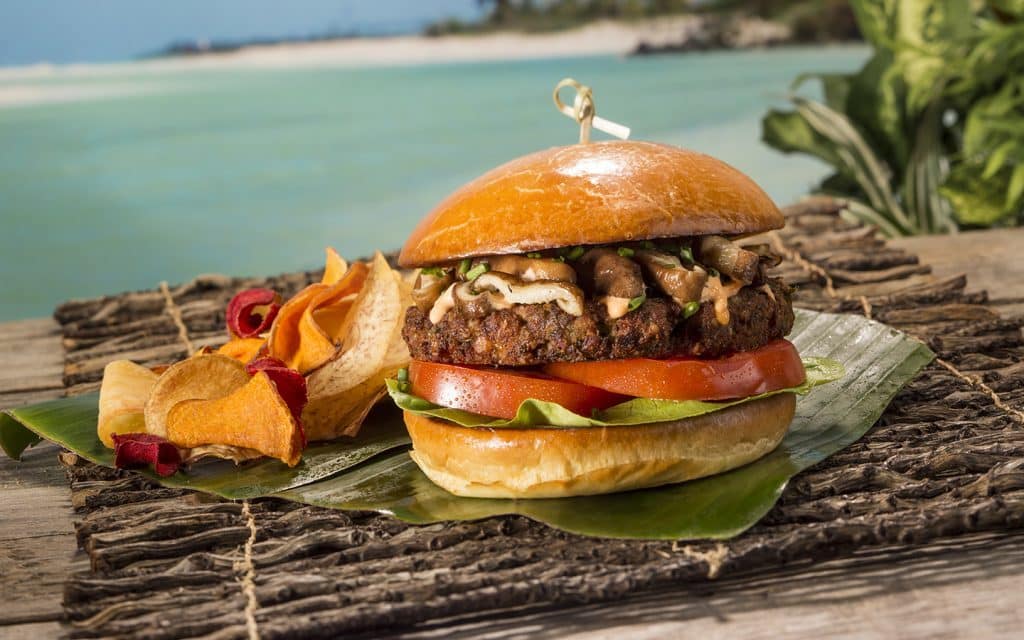 Chicken Tenders – $9.99 – Served with fries
Desserts
Chocolate or Vanilla Milkshakes
Pineapple Upside Down Cake
Macadamia Nut Cookie
Fresh Salads
Island Chicken Salad – $9.99 – Diced chicken, apples, grapes, and almonds tossed in a creamy coconut dressing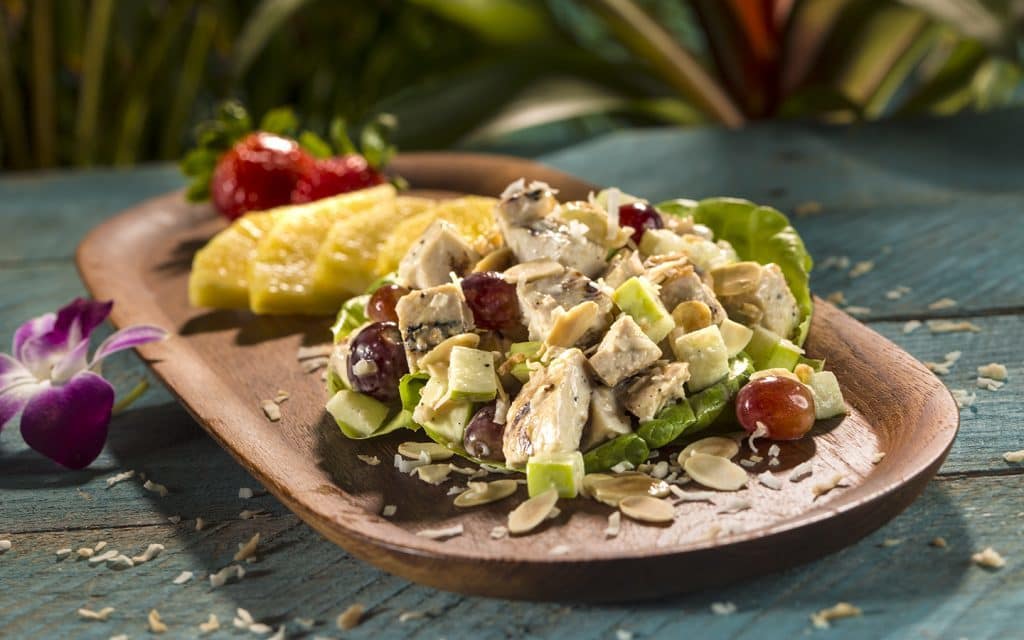 Tropical Fruit Salad – $7.29
Cobb Salad – $9.99 – Turkey, bacon, blue cheese, tomato, and cucumber with avocado dressing
Caesar Salad – $7.49 – Hearts of palm, crispy croutons, and Parmesan cheese with roasted garlic Caesar dressing
Bambu – photo gallery
Bambu – real guest reviews