Skip to: Overview | Location | Restrictions | Showtimes | Best place to watch | Guest reviews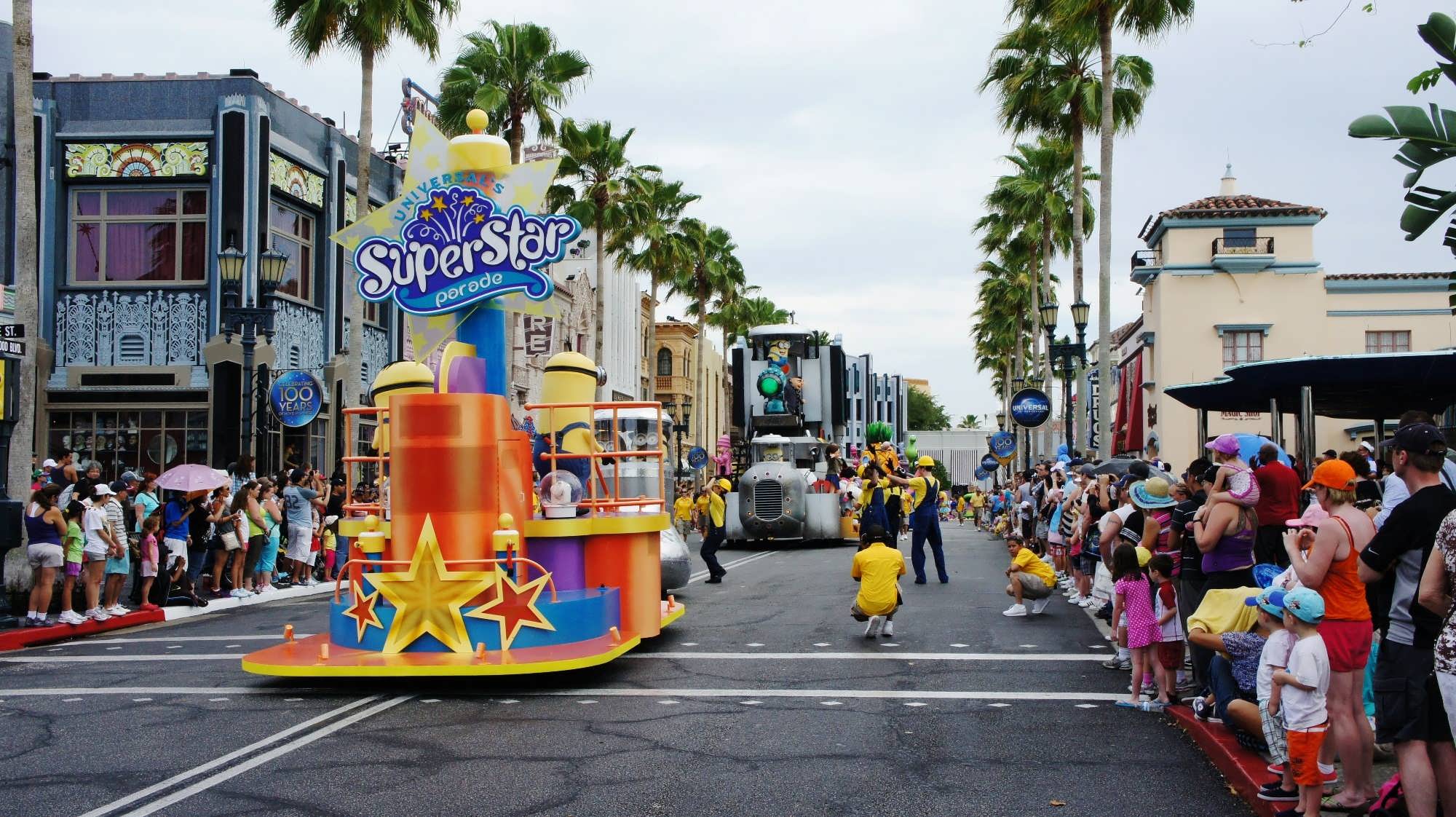 What is the Superstar Parade?
Universal's first-ever daily parade brings guests face-to-face with their favorite characters, larger-than-life floats, and dozens of street performers, all set to a high-energy soundtrack. Expect to see Gru and his minions, SpongeBob and friends, Dora the Explorer, the gang from The Secret Life of Pets, and many more fantastic creations.
Where does the Superstar Parade take place?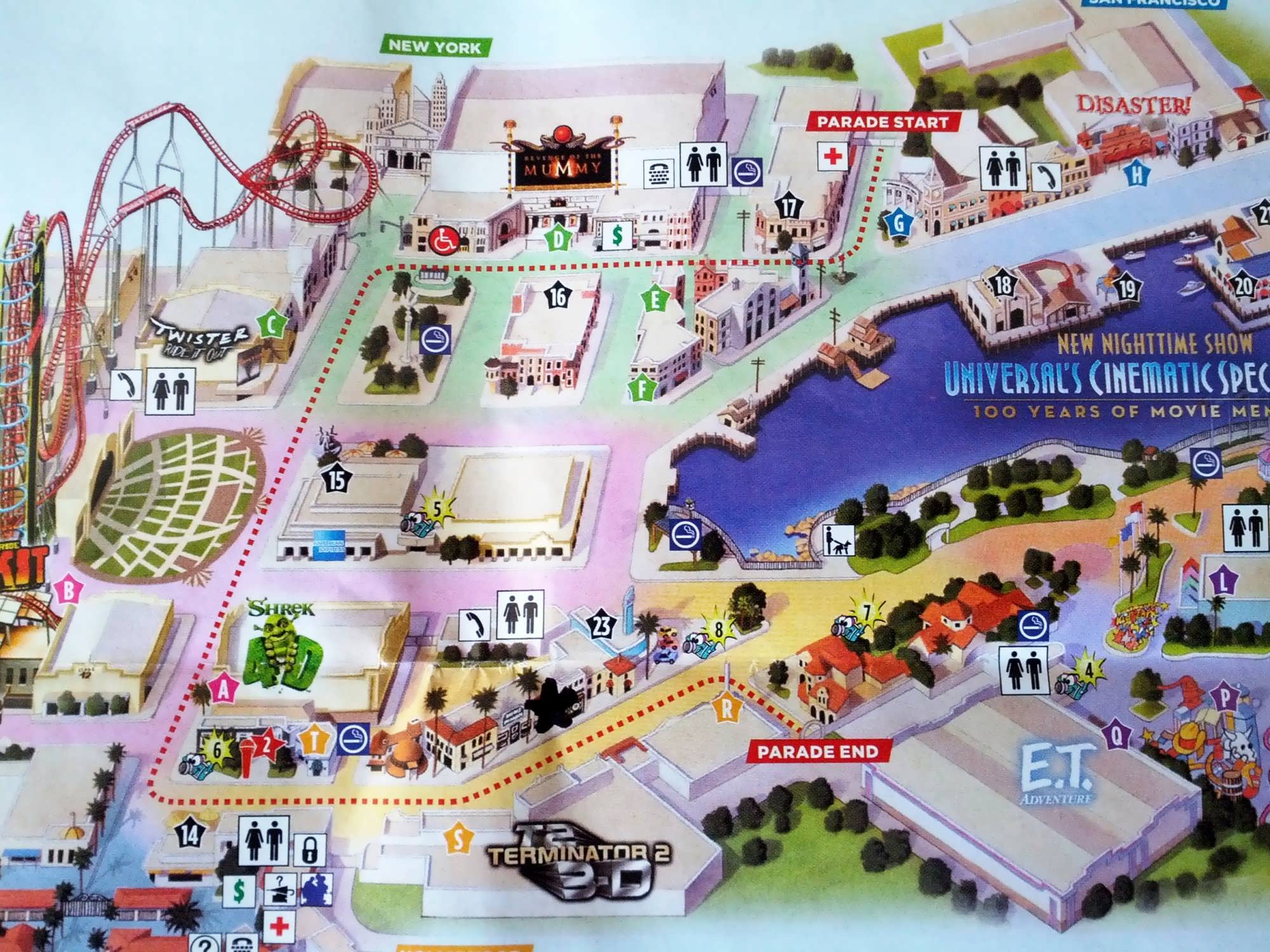 In Universal Studios Florida. More specifically, the parade route starts next to Louie's Italian Restaurant in New York, wraps down through Production Central, moves through Hollywood, and then exits next to the Horror Make-Up Show theater.
Superstar Parade – height restrictions and other factors
This parade is accessible (and fun!) for everyone. Also, please note there is no Express Pass access.
What are the showtimes for the Superstar Parade?
The Superstar Parade is typically scheduled daily (save for during special events, like the Holidays celebration) and is about 20 minutes long. Please note that, during the COVID-19 pandemic, Universal's Superstar Parade isn't operational.
Additionally, throughout the (normal) day at Universal Studios Florida, the floats and characters in the parade come out to Hollywood Boulevard (near Mel's Drive-In) to perform and frolic with park guests. The times for these additional meet-'n-greet opportunities are listed in the park map.
What was the Superstar Parade's premiere date?
May 8, 2012
Superstar Parade – what you wish you knew before you experienced it
While it's difficult not to be entertained by the Superstar Parade – especially for young kids who know the characters by heart – more thrill-conscious guests will want to use this time to jump on Hollywood Rip Ride Rockit or Revenge of the Mummy one more time.
Where's the best place to see the Superstar Parade?
The best place to watch Universal's Superstar Parade is in the Hollywood section of the park. You have two options – since there are two sides to the street – with the first one being right in front of Schwab's Pharmacy: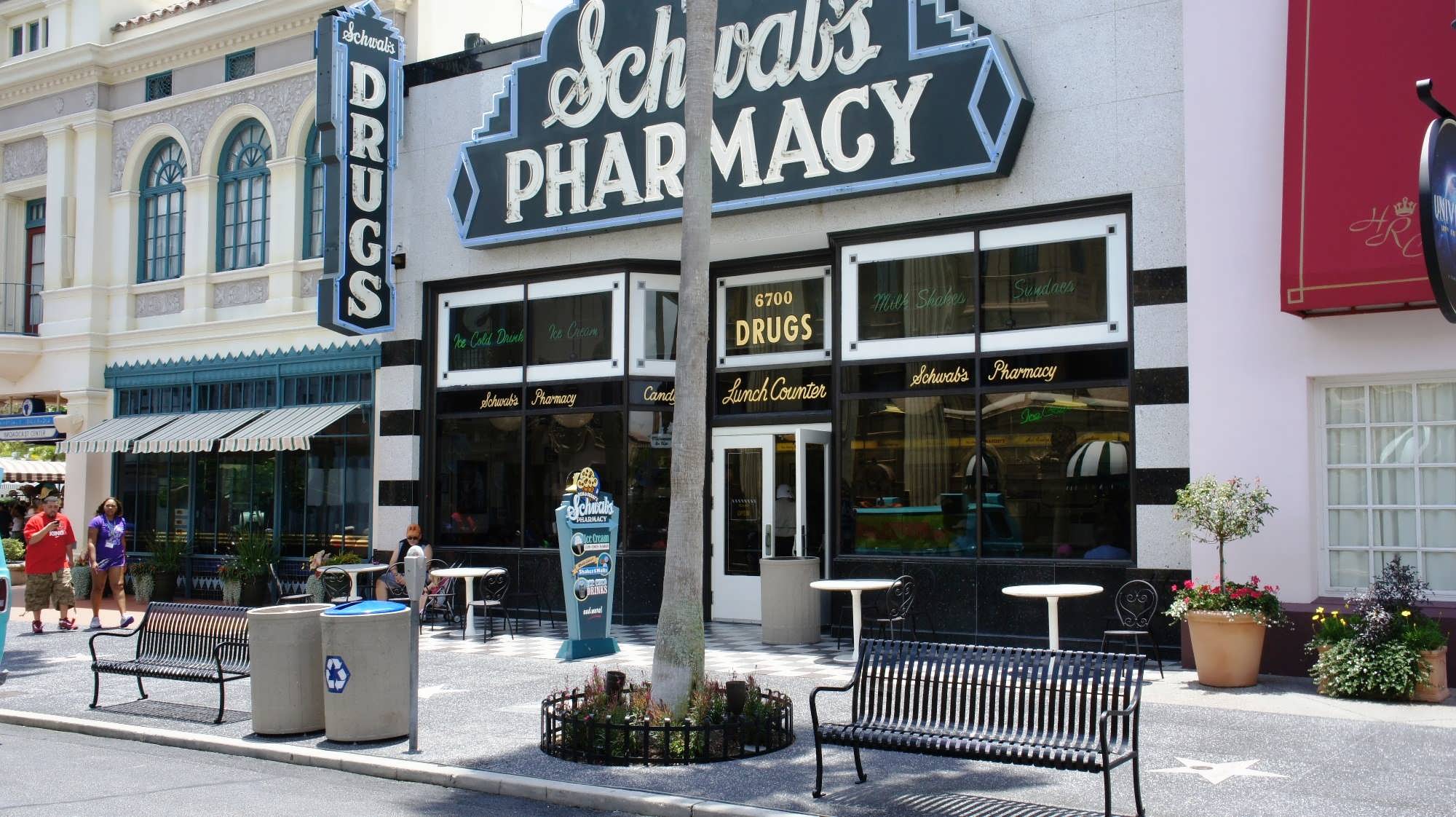 There are a few reasons why this is the prime location to view the parade. First, there are benches right along the curb, so if you get here early enough, you can grab a front-row spot that actually allows you to sit! Second, you can usually pick up some ice cream at Schwab's to pass the time while you're waiting for the parade.
The second option is directly across the street from Schwab's Pharmacy: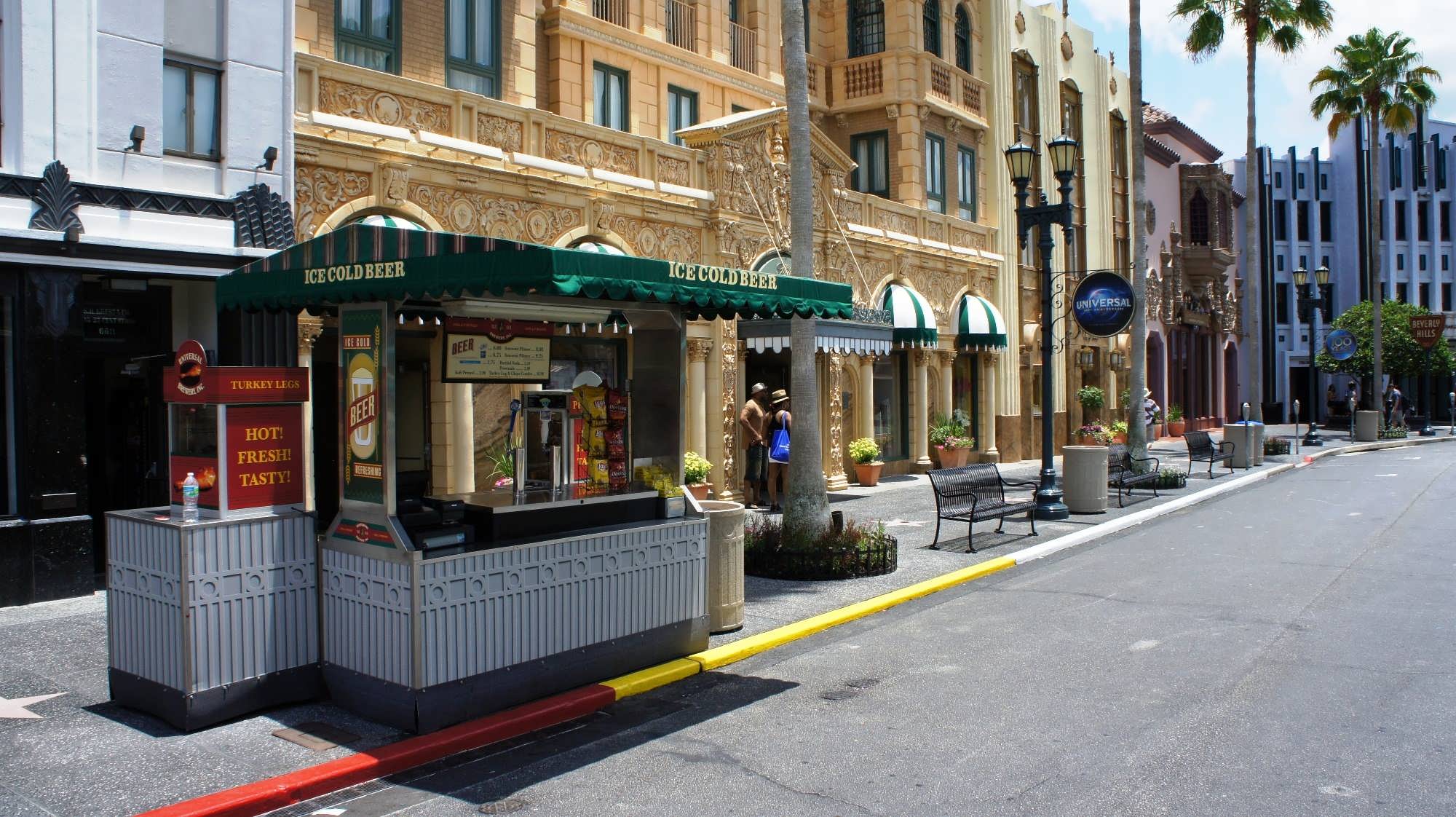 This location also has its advantages. For one thing, there is a concession stand that sells soda, beer, etc., and, additionally, there are gift shops inside the building facades you see in the photo, so members of your party can duck in for a blast of cool air, if needed.
However, the most important reason why this overall area on Hollywood Blvd is the best is because the Superstar Parade stops here and does an extended street performance: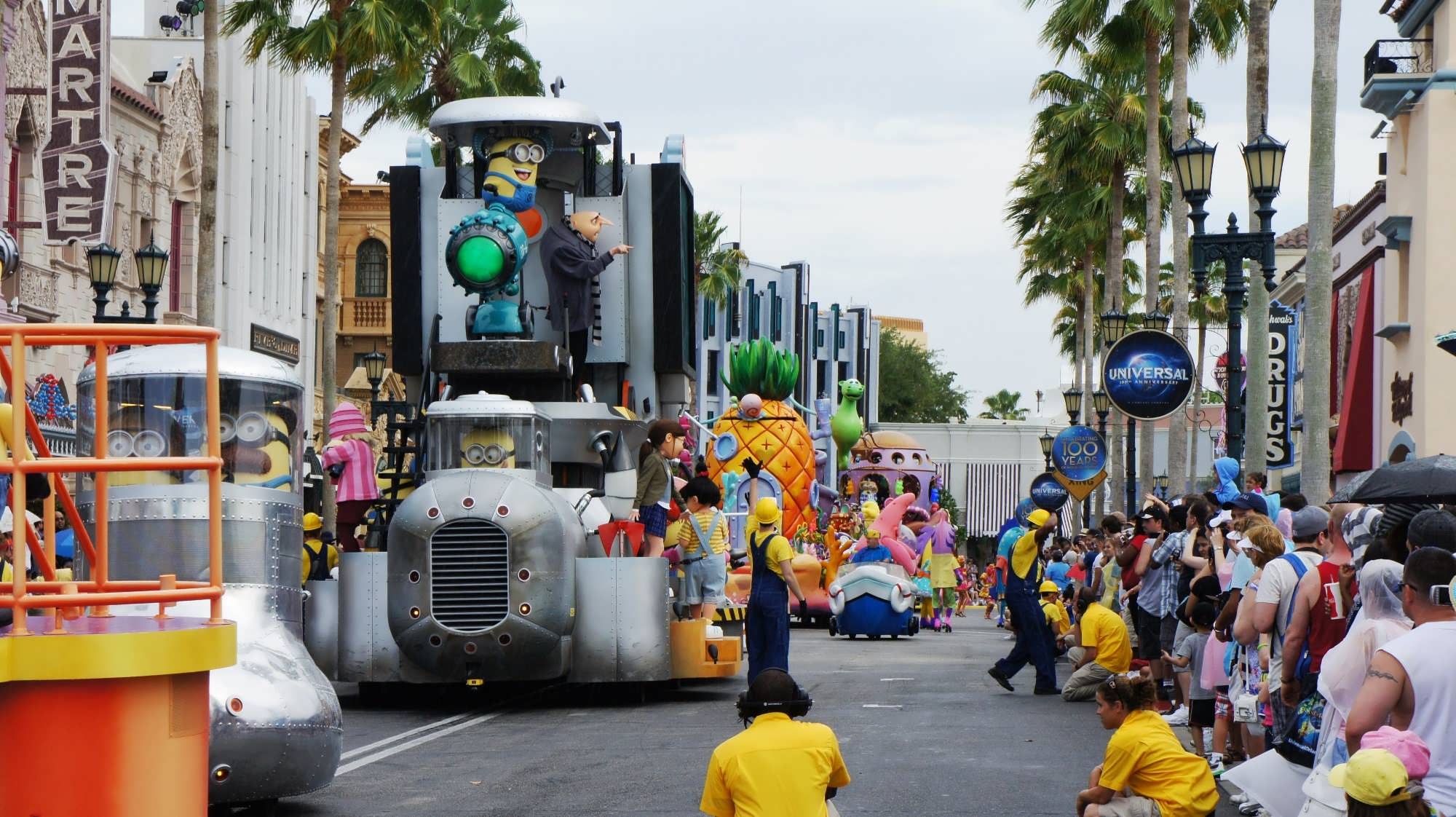 If you look on the right side of this image, you'll see the vertical Schwab's "drugs" sign – that's where you should be sitting. Looks like a good spot, right?
It is worth noting that the parade also stops – and also does a little dance party – earlier in the route, near Revenge of the Mummy in New York, but we'd still heavily recommend going with Hollywood.
Superstar Parade – real guest reviews
Universal's Superstar Parade
Average rating:
8 reviews
Aug 13, 2016
great
Date Of Last Visit:
7-5-16
great parade i loved it and i love this site it wass so helpfull i got the perfect spot.
May 25, 2014
SuperStar Parade
Date Of Last Visit:
May 2-7, 2014
We love, love, love this parade! All 6 of our grandchildren were with us during this last visit ... from our oldest, a very "grown up" 10 year old to our youngest, a very TV savvy 14 month old. Every one of them was enthralled with the many characters they know & love, the beautiful floats, the music & the energy! As much as we enjoyed it last year it was far better with our grandchildren! Can't wait till we visit again next spring!!
May 25, 2014
Superstar parade ( a true hiden gem)
Date Of Last Visit:
5/18/2014
The Superstar parade is a true hidden gem hidden in the middle of Universal Studios Florida. The best area to watch is the Hollywood area between Terminator and Mel's. The reasons are two fold. First, prior to the parade, Lucy, Marilyn, Scooby and Shaggy and others appear for photo ops. Second, the parade comes to a stop and there is a show that involves all the floats with different music for each character. The parade allows you to take a break and be entertained all at the same time. It is by far my favorite part of any day at the park.
May 25, 2014
I love a parade
Date Of Last Visit:
14 June 2013
I thought this was a fun parade for all ages. It had all the grandkids favorite characters dancing down the street. I especially like seeing Sponge Bob and Patrick (my favorites). But is was great to see the Despicable Me folks in it too. Not too log of a parade so take a little time and enjoy.
May 24, 2014
Good for kids, Adults may be bored
Date Of Last Visit:
September 7th, 2013
This parade is very high energy, and as a performer myself, I admire Universal's Team Members for giving kids some great entertainment. The actors are really committed, especially the Monkey on the trampoline. If he didn't have a human face, you'd think he was a monkey! The human minions were also like this. Kids will love this, and have a great time, but adults may not like it because it is juvenile--- which Universal is trying to do with their parks, to draw more children in. This is a great attraction for young kids, but I give it three stars. As an almost 16-year-old, I thought it was cute, but not overly appealing.
Do you have a question about the information on this page, would like to provide feedback, or did you spot an inaccuracy? Please let us know by posting in our
Orlando Informer Community
on Facebook.