Skip to: Overview | Location | Atmosphere | Merchandise | Fun facts | Guest reviews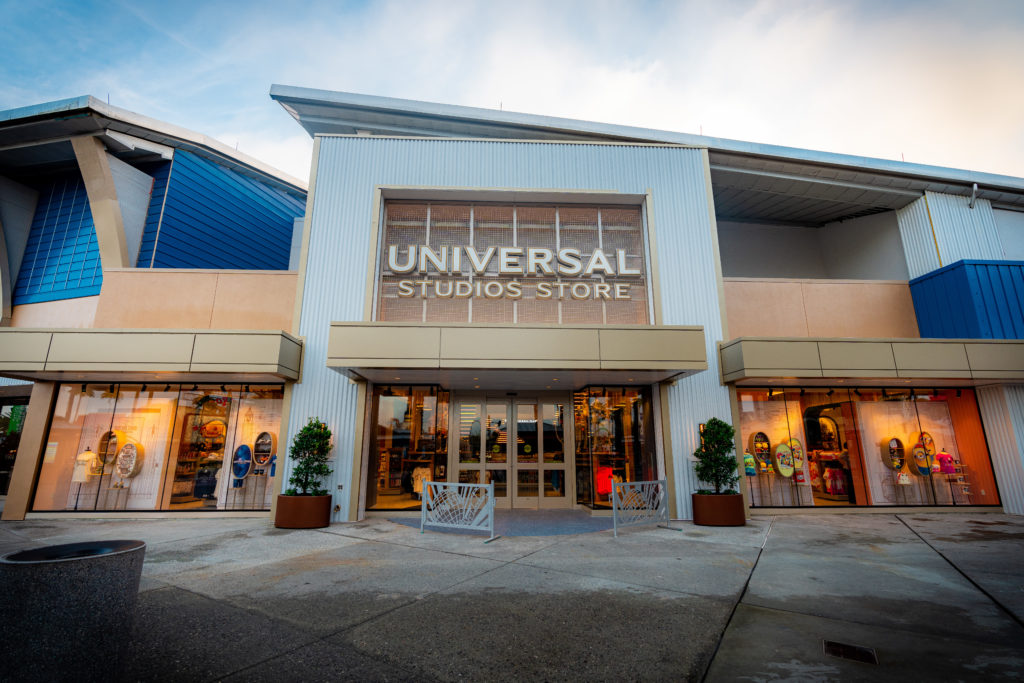 What is the Universal Studios Store?
The "premier retail experience" at all of Universal Orlando, the Universal Studios Store is the merchandise capstone to your day of adventure at the resort. This brand-new iteration of the shop is set up at a new location, right next-door to Voodoo Doughnut, and features more modern and sleek aesthetics, way more floor space (8,300 square feet, to be exact!), and some exclusive items you won't find anywhere else.
Where is the Universal Studios Store located?
At Universal CityWalk Orlando, stretching from the Coke Icon stand all the way to Voodoo Doughnut (it's huge!).
What is the atmosphere of the Universal Studios Store like?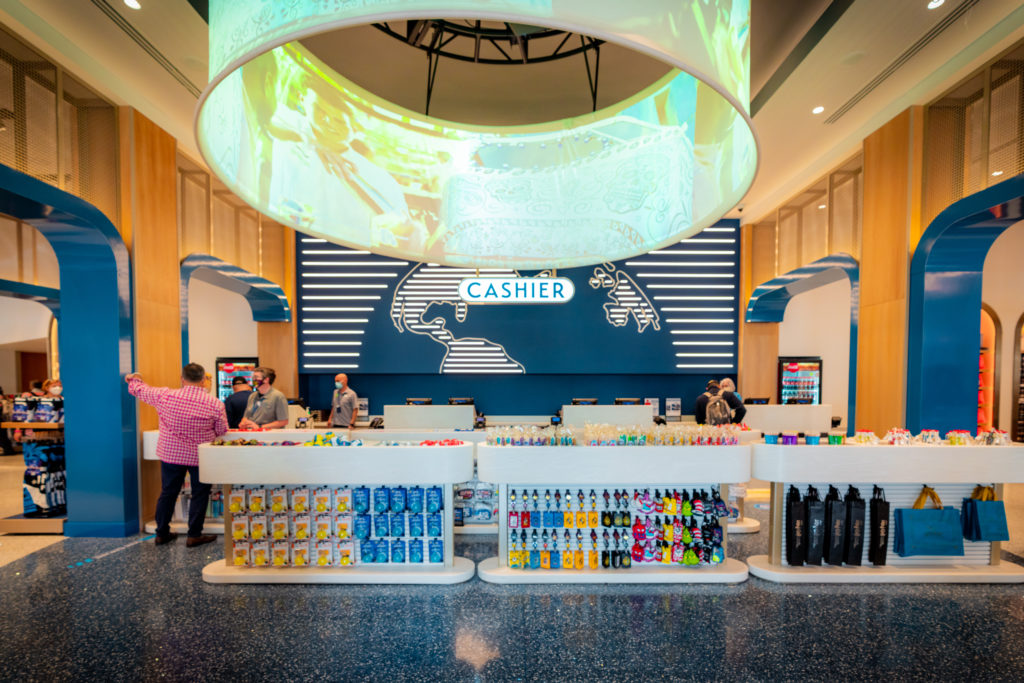 The Universal Studios Store adds a new level of posh to Universal Orlando's dinning/shopping/entertainment district. Big and spacious, with an open floor plan and lots of little nooks and alcoves, the theming is subdued but still very much present. Think of an upscale department store, and you'll be headed in the right atmospheric direction.
The main "room" of the store contains the check-out area, with a large and stylistic Universal Studios logo behind the counter and a big circular screen above it, displaying resort happenings. All of the various pieces of merch are spread out from here in sections – Jurassic World in one, Minions in another, Scooby-Doo and gang in a third – and a few well-chosen and -placed props are intermingled throughout. (A particularly deft touch is the series of blueprints, depicting such Universal icons as Hogwarts Castle and The Simpsons's Kwik-E-Mart, used as backgrounds for certain displays.)
There is a (more-or-less) standalone Wizarding World of Harry Potter area contained here, as well, filled with its own little thematic touches, such as floating candles near the ceiling and the Gryffindor common room's tapestry on one wall.
(For a full tour of the venue, please see our full write-up.)
What merchandise is sold at the Universal Studios Store?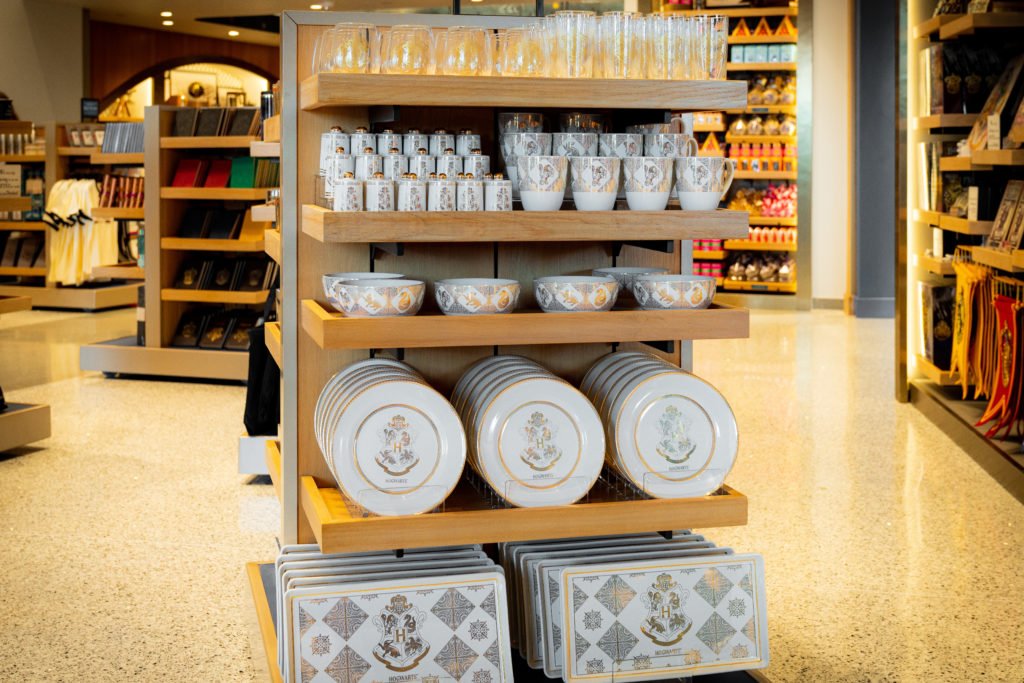 The new Universal Studios Store carries over 2,000 "signature and fan-favorite items," according to Universal. Let's start with the latter first: these are familiar pieces of merchandise that can be found at other locations all throughout Universal Orlando (hey – this is the resort's top shop, after all, and convenience must be incorporated into its equation).
That leaves a small-but-sizable portion of the wares as the remainder, the signature offerings. These are new and exclusive souvenirs that also represent the newest in Universal selections; just look at such inaugural Wizarding World items as the chic home collection (which includes drinkware, serving plates, and coasters) or the line of Hogwarts house-inspired athleisure wear.
What was the new Universal Studios Store's opening date?
April 1, 2021 (no joke!).
Universal Studios Store – fun facts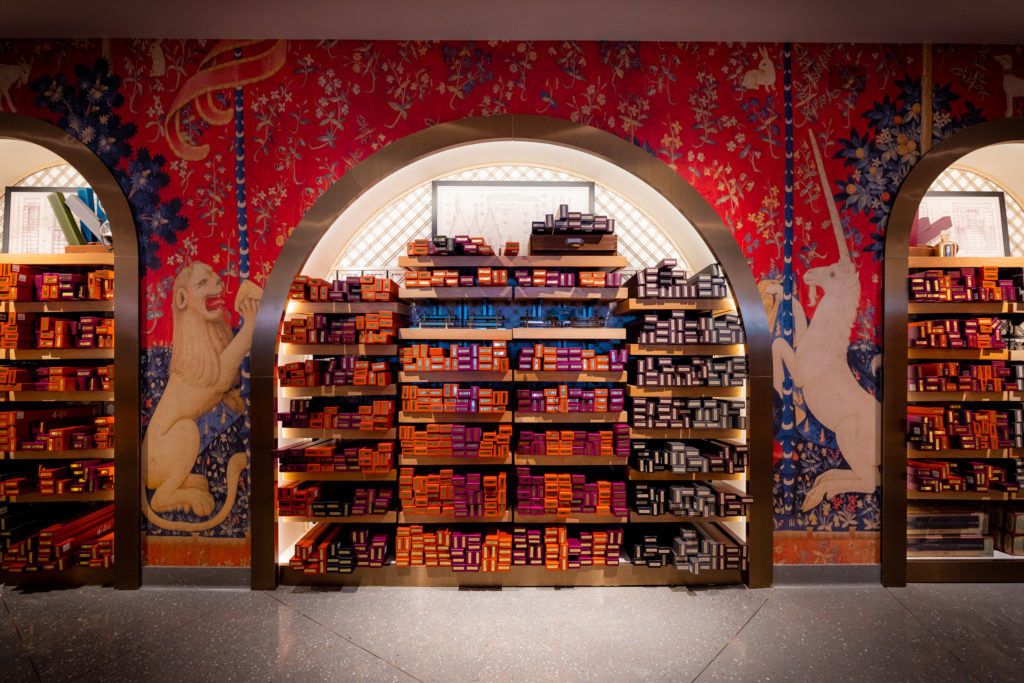 Sit back – we have a few of these for you:
The premises of the new Universal Studios Store used to be four separate shops: Fresh Produce, The Island Clothing Co., Fossil, and P!Q, all of which closed between December 23, 2019 and February 25, 2020. (Read more here.)
This is the first Universal-owned and -operated store to feature its own fitting room.
There is a Parcel Pick-Up Counter here, but it's not operational yet. We'll let you know what, exactly, it entails as soon as it's up and running.
Universal Studios Store – photo gallery
Real guest reviews of the Universal Studios Store
Orlando Informer
Average rating:
0 reviews
Do you have a question about the information on this page, would like to provide feedback, or did you spot an inaccuracy? Please let us know by posting in our
Orlando Informer Community
on Facebook.