You've reached our famous list of the top 12 easiest ways to save time and money when visiting Universal Orlando! Utilize these tips when visiting the two theme parks, Universal Studios Florida and Islands of Adventure, to maximize your time and save money while on vacation!
Top 12 easiest ways to save time & money at Universal
#1 – Buy your admission tickets in advance
The number one easiest way to save money and a heck of a lot of time is to purchase your theme park tickets and Express Passes in advance. Here's the information right from Universal Orlando's website:
Here's a breakdown of those individual offers…
SAVE $20 OFF THE GATE PRICE
When you purchase your tickets online through Universal Orlando, you receive a $20 discount over the gate prices for multi-day tickets. Please note that the discount is already applied to the pricing you see on Universal Orlando's website. In other words, if you go to the gate and purchase a multi-day ticket, you will pay $20 more than what you see online.
This is absolutely a win-win situation for you because you can save a ton of money, and you don't have to wait in the terribly long lines at the ticket windows!
Also, when you purchase your tickets online, you can print them right at home and go directly to the turnstiles.
RECEIVE A COUPON BOOK WITH UP TO $150 IN SAVINGS
When you purchase your admission tickets online from Universal Orlando, you will receive this voucher at the end of your transaction:
As the voucher states, you just need to bring a copy of it along with your tickets to the Universal Studios Store in Universal Studios Florida or the Islands Trading Company in Islands of Adventure. Then you can exchange the voucher for this:
You can click the image to view it full-screen. If that still doesn't make it easy to read, you can view the full-resolution file on our Flickr page by clicking here. By the way, since we know you're pretty crafty, let us just warn you right now that the real coupon book is printed on heavy laminated paper.
Anyway, it's a really good book of coupons, and since you get it free with your multi-day ticket purchase, you definitely want to pick it up.
#2 – Understand what it means to buy your tickets "in advance"
If I buy my tickets in advance, how far ahead do I have to do it to get the discounts and $150 savings voucher?
Here is something very few guests know: To purchase tickets in advance, you do not necessarily have to purchase them 24 hours or more before you arrive. You can literally be standing at the gates of Universal Studios Florida and call Universal instead of waiting in the ticket line. And if you call, you will save $20 per person for any multi-day ticket. You will then be given a confirmation code to use at the electronic will call kiosks.
#3 – Buy the less expensive ticket and upgrade later
As long as you are purchasing your tickets directly from Universal Orlando (either online, over the phone, or at the gates), you can easily upgrade tickets at Guest Services. So, if you are not sure whether you want to purchase park-to-park tickets, or 3-day versus an annual pass, buy the less expensive option. Then, if you decide you want more, you can pay the difference and upgrade. Keep in mind that you MUST upgrade while your ticket is still valid. In other words, if you have a 3-day ticket, and you want to upgrade to an annual pass, you MUST do it by the end of day 3. Otherwise your ticket will expire and you will have to buy a full-price for any additional admission.
If you are buying your tickets from a third-party reseller, like Costco or Undercover Tourist, be sure to ask specifically about how to upgrade. Some third-party ticket options and other promotions may not be upgradeable.
#4 – Know what you want before you buy and avoid of heavily discounted tickets
Universal Orlando and the other theme parks clearly state that ticket sales are non-refundable and non-transferable. So be sure you know what you want before you make a purchase, and choose the least expensive option if you are not sure (see the tip above). Also, be aware that you cannot legally transfer ownership of your partially-used tickets to another person or to a third-party vendor. If you do so, the person who ends up buying your partially-used tickets may not be able to use them – that's why the parks take a biometric scan of your finer.
By the same token, if you are offered heavily discounted tickets and all you have to do is meet someone behind a Red Lobster to get them (we had a friend who had to do this), you are probably not going to get legitimate tickets. In this case, you are most likely buying partially used tickets or the complimentary tickets given out to Team Members, and you may not be able to gain admission to the parks with either of these – just as bad, you likely won't have recourse to get your money back.
#5 – Purchase VIP tickets or stay on-site instead of purchasing regular Express Passes
This is a great trick that can get you unlimited Express Pass access or accommodations at one of Universal Orlando's on-site hotels for about the same amount of money you already were going to spend on admission tickets and regular Express Passes. We explain how this work here: Get unlimited Express Passes for what you are already paying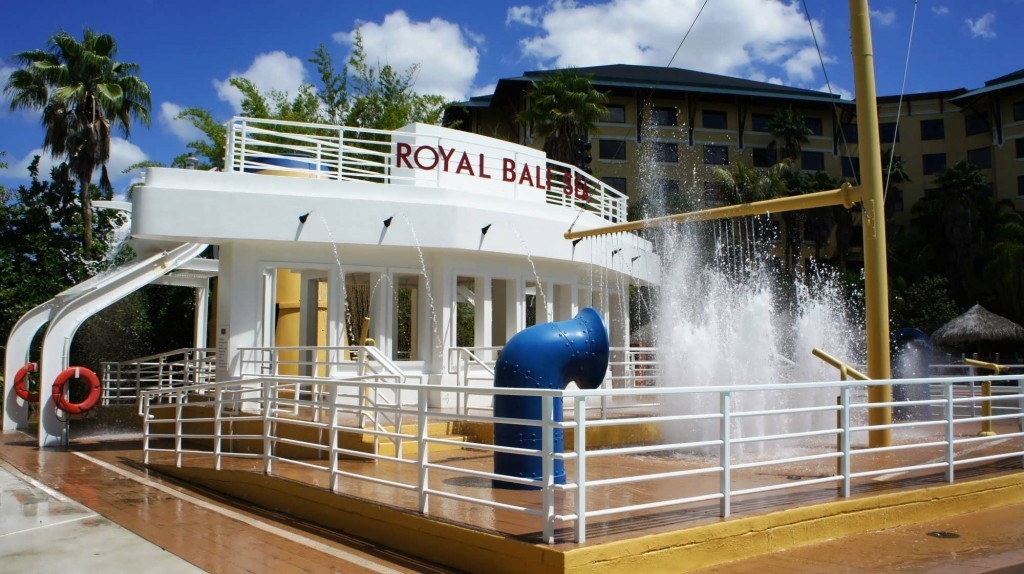 #6 – Consider booking your visit as a vacation package
If you are booking an off-site hotel room as part of your Universal Orlando vacation, consider booking your visit as an official Universal Orlando vacation package. You will likely end up paying close to the same as you would anyway for the hotel and Universal Orlando park tickets, but you will get the added benefit of Early Park Admission to the Wizarding World of Harry Potter. Please note that if you are staying on-site, you get Early Park Admission no matter how you book your hotel room.
Depending on your travel plans, you might want to consider combining tip #6 with tip #7
#7 – Stay at a Partner Hotel with Bonus Benefits and save
Universal Orlando's vacation package website states that you will receive the following when booking accommodations at a Universal Orlando Partner Hotel with Bonus Benefit:
Discounts on merchandise* at select theme park locations
Discounts on food and non-alcoholic beverages at select CityWalk and theme park locations
You get these savings because you receive a small card when you check-in. It looks like this:
It's worth noting that all guests staying at Universal Orlando Partner Hotels with Bonus Benefits receive this card – you do not necessarily have to book the hotel room through Universal. However, in order to get Early Park Admission to the Wizarding World of Harry Potter, you absolutely need to book a Universal Orlando vacation package.
Use these pages on our site to learn more about these options:
WWoHP: Only guaranteed ways to beat the crowds
Insider's guide to Universal vacation packages
Universal Orlando on-site hotels
#8 – Bring a backpack and rent a locker for the day
You may carry your extra items for the day, like extra clothes and sunscreen, in bags and backpacks of a reasonable size. You just cannot bring any bags with hard sides or wheels, like a cooler (soft-sided coolers are allowed if they're no larger than 8.5″ wide x 6″ high x 6″ deep). And of course, you cannot bring any weapons or alcohol.
Packing a bag for the day is a particularly good idea if you plan on going on water rides, or if you are visiting during a time of the year when the temperature changes considerably from day to night. For example, when we are going to the Mardi Gras parades in February at Universal Studios Florida, and we know it will get cold in the evening, we will bring a bag with jackets to the parks and rent a locker. After the bag is in the locker, we head over to Islands of Adventure and play for the day. In the evening, when we come back over to Universal Studios for the concert, our jackets are waiting for us in the locker. This is a great way to avoid spending $40 per person on Universal sweatshirts.
A very similar scenario plays out with the water rides. If you have an extra change of clothes storied in the lockers, you can avoid buying a shirt and pair of shorts you will only wear once.
There are lockers at the front of Universal Studios Florida and Islands of Adventure (both inside and outside of each park entrance). They can be rented for a flat-rate for the day (around $10), and you may open and close them as much as you want. See our complete locker guide for more information.
#9 – Get a Universal Dining Plan or pack a light lunch
Unfortunately, Universal no longer offers its unlimited meal plan, called the Universal Meal Deal. It was replaced in 2013 with two new Universal Dining Plans. The new plans don't make it quite as easy to save money, but if you know what you're doing, you still might be able to save a couple of dollars. Also, there are a few other circumstances for which using the plans might be very useful. We explain everything in our Complete insider's guide to Universal's dining plans.
If members of your party are not satisfied with quick-service food, or if you're just looking for more inexpensive eating options, you can also bring snacks with you. Universal only states that you cannot bring "picnic lunches or food that requires heating or refrigeration" into the parks (although we see guests bringing in picnic lunches quite often).
One more tip about food and drink: Universal will give you tap water for free basically anywhere they serve beverages. In addition, you can use any cup to get free water from the many Coke Freestyle machines around the parks. (This has been removed for now.) What's more, there are a several water fountain locations. Finally, guests can carry plastic water bottles into the parks, sport drinks like Gatorade, and even backpacks with water pouches (like CamelBak).
#10 – If you are buying Express Passes at the park, buy them after you get inside!
Whenever Universal Orlando is moderately busy, they bring out temporary Express Pass sales kiosks and place them at the very front of the entry area to the parks. Because these kiosks are so visible, they usually attract a long line:
That's why you should know there are Express Pass kiosks just steps inside the gates to both theme parks. Since guests usually want to rush to the attractions after waiting to get through the turnstiles, the kiosks inside the park entrances usually have no lines at all. We took this picture literally minutes after the picture above:
And just in case you are curious, all the kiosks sell the exact same Express Passes. If you don't know much about Express Passes, be sure to check out our complete guide.
#11 – If you are a AAA member or use an American Express, bring your cards with you
For AAA members, most restaurants at Universal offer 10 percent off food purchases. While this may not seem like much on any one purchase, over the course of three or four days it will add up. Some of the full-service restaurants at Universal's on-site hotels also offer a AAA discount.
American Express is the official credit card of Universal Orlando. American Express cardholders receive certain promotions throughout the year. To see the latest, click here. Cardholders also receive private access to the American Express Lounge inside Universal Studios Florida (near Monsters Cafe):
Get access to the American Express Lounge in Universal Studios when you buy any Universal Orlando Multi-Park Ticket or Annual Pass with any American Express Card.
Take a relaxing break during your afternoon and enjoy complimentary light snacks, drinks, a full-time concierge and more.
The American Express Lounge is open seven days a week from 12 pm – 5 pm and available on a first come, first served basis.
Tickets must be purchased on universalorlando.com or at the Universal Orlando front gate ticket windows to be eligible.
ENTRANCE TO THE AMERICAN EXPRESS LOUNGE IS LOCATED IN UNIVERSAL STUDIOS FLORIDA ACROSS FROM SHREK'S YE OLDE SOUVENIR SHOPPE.
#12 – Address your grievances before you leave
No service or venue in the world is perfect, and Universal (or any theme park for that matter) is no different. Rides break down, Team Members have bad days, and Murphy's Law doesn't take a vacation like you do.
If you happen to have a negative experience while you're in the park, don't let it fester in your mind and ruin your trip. Simply visit Guest Services at the front of either theme park and let them know what's up. Chances are good that they'll acknowledge the shortcoming and work with you to rectify it. For example, if a ride breaks down and you exit the line after already waiting for two hours, they might give you an Express Pass to use for the rest of the day.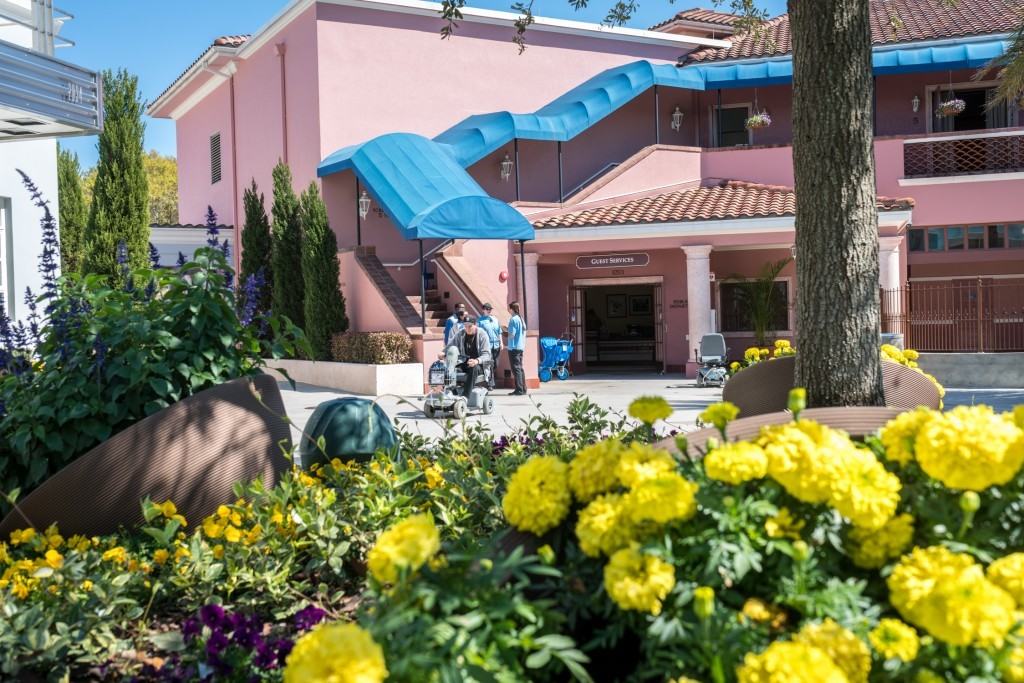 First tip: try to address your grievances while you're still at Universal (versus once you get home). Often Guest Services provides solutions that will be useful to you right then and there, like getting an Express Pass for the rest of the day. If you're already home, then chances are whatever they offer will only be useful on your next visit, and for many families that could be years away.
Second tip: the lines for Guest Services inside the parks are usually much shorter than the lines outside the parks. So if possible, get inside the turnstiles before you head there.
Do you have a question about the information on this page, would like to provide feedback, or did you spot an inaccuracy? Please let us know by posting in our
Universal Community Facebook group
.