After redefining the theme park land with 2010's The Wizarding World of Harry Potter and upping the water park game with 2017's Volcano Bay, Universal will next attempt to advance the mechanics of theming and immersion with one of the most hallowed and recognizable properties in the entire world: Nintendo, whose various creations have been part of the global popular consciousness since 1981.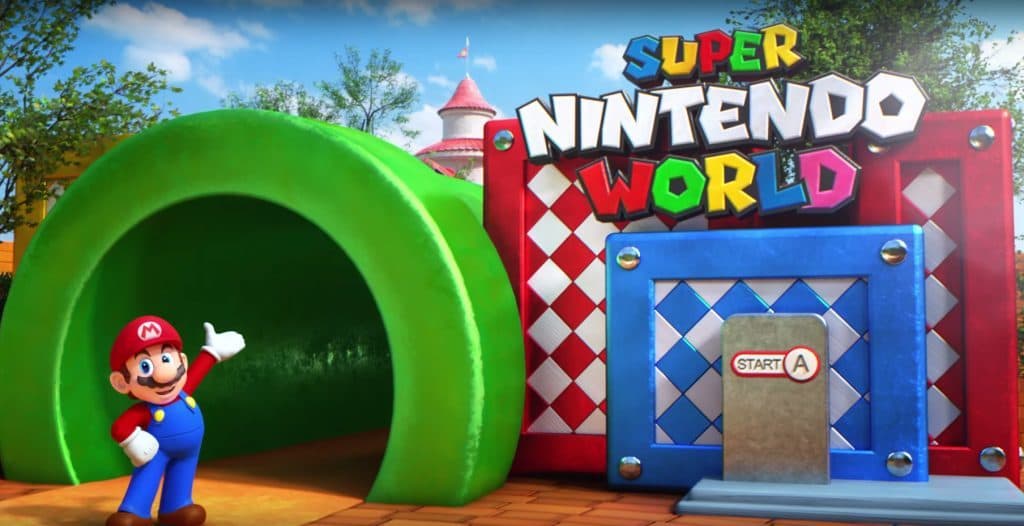 Super Nintendo World, as the upcoming land is known, is no small undertaking. It will first arrive in Universal Studios Japan in 2020 and will cost some $544 million – about $90 million more than what Universal is said to have spent on The Wizarding World of Harry Potter – Diagon Alley. It is currently unknown when Universal Orlando Resort (or Universal Studios Hollywood, for that matter) will be getting its own version, but we do know that some rumors have pointed to the Floridian counterpart being bigger, containing more experiences, and costing significantly more.
Let's put it this way: Nintendo Land will be just as much of an anchor to Universal Parks and Resorts's future growth and development as the Boy Wizard has proven to be over the past seven years.
Super Nintendo World – history
After launching the modern iteration of the videogame business 34 years ago, Nintendo has had something of a lurching performance ever since, riding high as the global dominator for one decade and then barely hanging on for dear life the next. (Part of this has had to do with the company's refusal to invest in the same technologies as its competitors, traditionally eschewing such features as online play, movie and music playback, and more advanced – and, therefore, more expensive – chipsets under its consoles' hoods.)
The 2010s have proven to be one of the worst runs for the big N yet, and it's caused the normally-cautious Japanese corporation to make certain bold moves in order to ensure its survival. Since the beginning of 2015, Nintendo has been easing into the mobile market, hoping to translate its recognizable franchises into newfound success. So far, it's been working, with such titles as the insanely popular (for a time) Pokemon Go and Super Mario Run seeing release. This was, of course, followed by the out-of-nowhere announcement on May 7, 2015 that it was working with Universal to develop Super Nintendo World. It wouldn't be until a full year-and-a-half later, on November 29, 2016, that the very first – albeit vague – details would be discussed, including the tidbit that interactivity would be a crucial focus of each of the three lands. The next update, however, took a mercifully shorter wait – our first look at the concept art arrived just the following month.
On June 8, 2017, the biggest update thus far occurred: Universal held a groundbreaking ceremony on Super Nintendo World at Universal Studios Japan, an event which came replete with the first official confirmation of the area's flagship attraction and a short-but-enticing teaser video hinting at its layout and overall vibe.
Amidst all this ongoing theme park discussion, talk also began to sprout up regarding another big move that Nintendo was supposedly discussing: attempting to bring its properties to Hollywood's big screen (and Netflix's small, streaming screen) for the first time since the late '80s and early '90s, when the finished products were nothing to write home about. Though nothing to date has come of these rumors, this is a potential development worth noting if only for the effect it would have on the media-blitzkrieg rollout of the three theme park lands all throughout the 2020s.
Super Nintendo World – location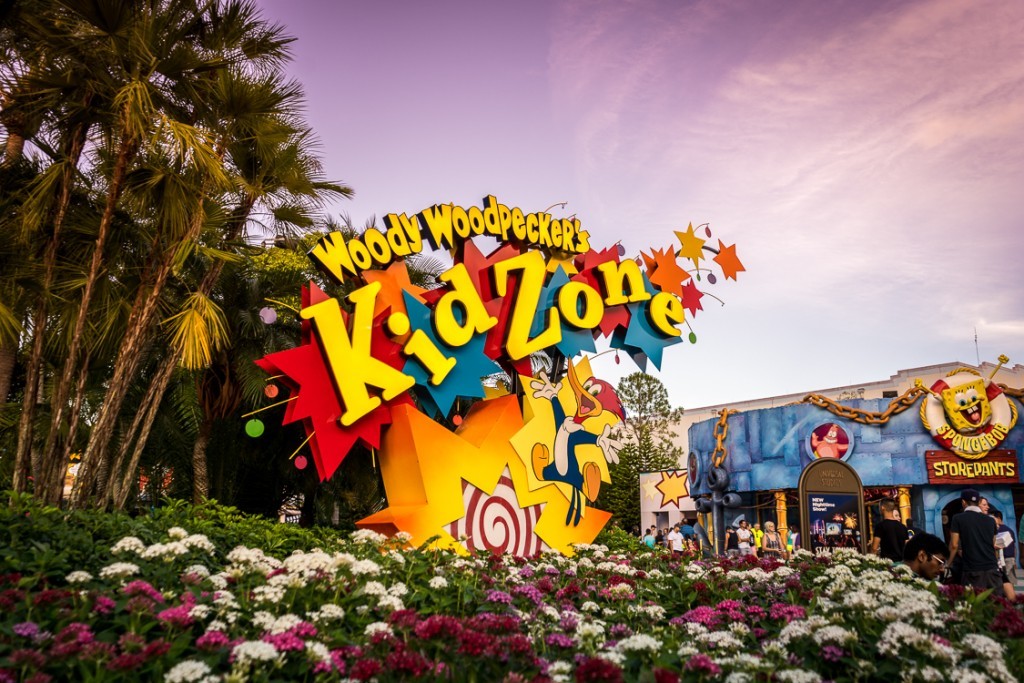 It is currently believed – though far from officially confirmed – that Universal Orlando Resort's Super Nintendo World will be located at Universal Studios Florida, replacing the long-outdated Woody Woodpecker's KidZone section.
If that seems like a too-small area for Nintendo to be squeezed into, we have both good and bad news for you. The bad first: older rumors have held that Animal Actors on Location, SpongeBob StorePants, and E.T. Adventure, the only remaining opening-day ride (and Steven Spielberg's fiercely-protected baby), will all be spared the wrecking ball, constraining the available space even further (though it's certainly possible that only E.T. will remain standing). But worry not – the good news is that we're fairly certain that a stretch of land that was previously off-limits to the park, thanks to it being either used for employee offices or held in reserve as a so-called expansion pad, will be made available. If true, this would make Nintendo Land much, much bigger than what you would first assume by simply glancing at a current park map.
Super Nintendo World – layout
Universal and Nintendo are tackling the single most legendary franchise in the latter's catalogue first: Super Mario Bros., which got its start in 1985 and which has grown to include well over 100 entries, spinoffs, and tie-ins (which isn't to mention all the television shows, movies, comic books, and other pop-culture accoutrements that have amassed over the decades).
All the concept art (and video) released thus far has shown the Mushroom Kingdom as the overarching theme of the land, and when combined with the amount of money Universal is investing in its design and construction, guests should expect the area to be every bit as detailed and immersive as is Diagon Alley. Certainly, the isolated nature of Diagon – in which individuals outside of the land can't peer in, and those already inside feel as if they're in a completely different world – seems to be at play in the imagery, as fantastical vistas seem to completely enclose the area.
It is currently believed that a giant green warp pipe – possibly leading to Peach's Castle, which has been a hallmark of the Mario series since 1996's Super Mario 64 – will act much like Diagon Alley's hidden façade, serving as a buffer to separate Super Nintendo World from the whole rest of Universal Studios Japan (and Hollywood and Florida).
Super Nintendo World – attractions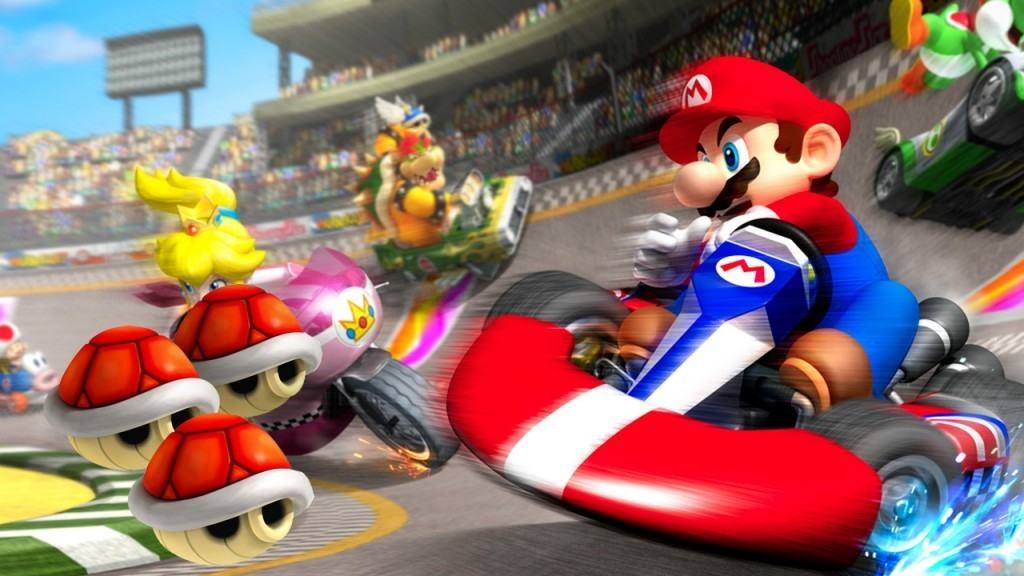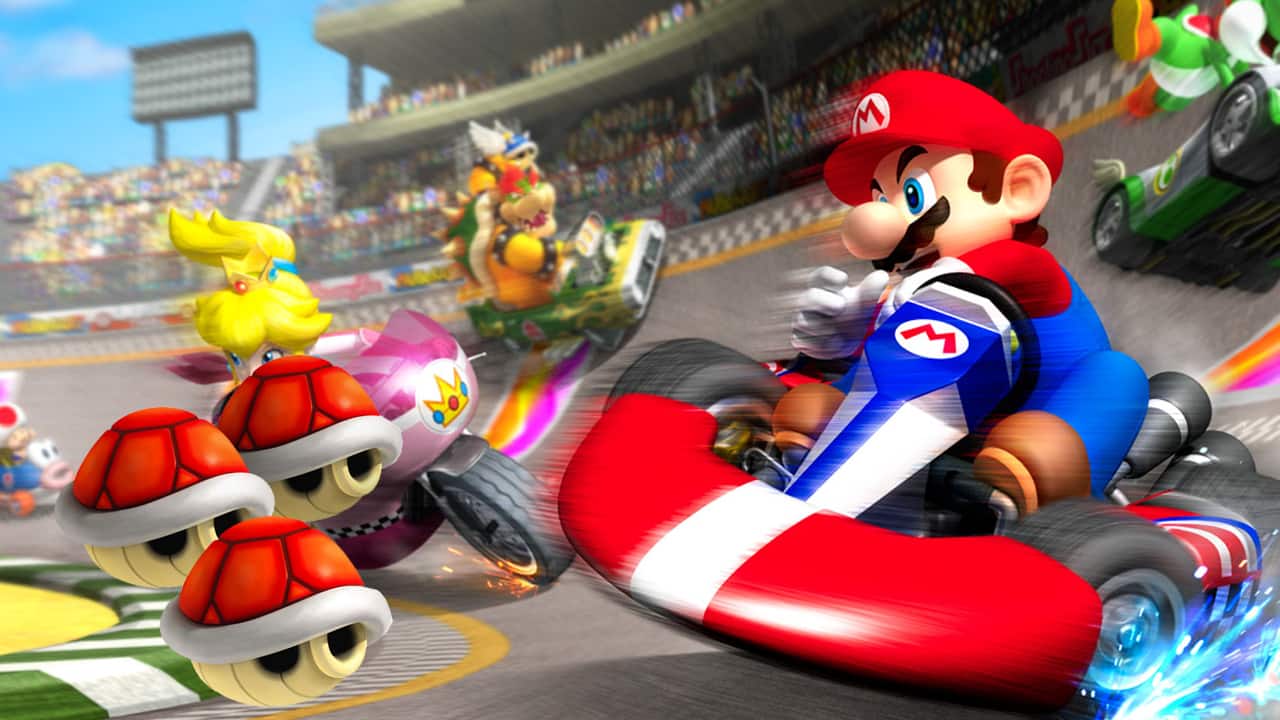 Universal has only officially announced one attraction thus far: Mario Kart, based off of the hugely-popular spinoff series that has been gracing various Nintendo consoles and handhelds since 1992. Though no specifics of the ride have been revealed, Universal has promised that it'll utilize "cutting-edge technology" and be an attraction "unlike any the world has ever seen."
It's anyone's guess at this point how the cart racer will actually be realized in three dimensions, but we do have some rather intriguing possibilities that have been floated our way in the form of trademarks or patents that have been recently filed by Universal. If these even remotely point us in the right direction, then the sky is truly the limit with the very first Nintendo theme park attraction.
Beyond Mario Kart, we're left to deal solely in the realm of rumors. Donkey Kong seems to be rife for a themed experience of one sort or another, and here, too, we have some patent paperwork to go by – what Universal vaguely refers to as the "boom coaster" sounds suspiciously like the mine cart levels from the Donkey Kong Country sub-franchise. One can only hope.
And let's not forget the land itself, something which the Wizarding World has proven (and Disney's Pandora: The World of Avatar has reaffirmed) can be its very own attraction unto itself. Universal and Nintendo have already come right out and said to expect gigantic Piranha Plants and (possibly floating) question blocks to dot the landscape – right alongside a number of character meet-'n-greets (the concept art seems to suggest that Princess Peach and Toad will be at the forefront of these) and those vague "interactive elements."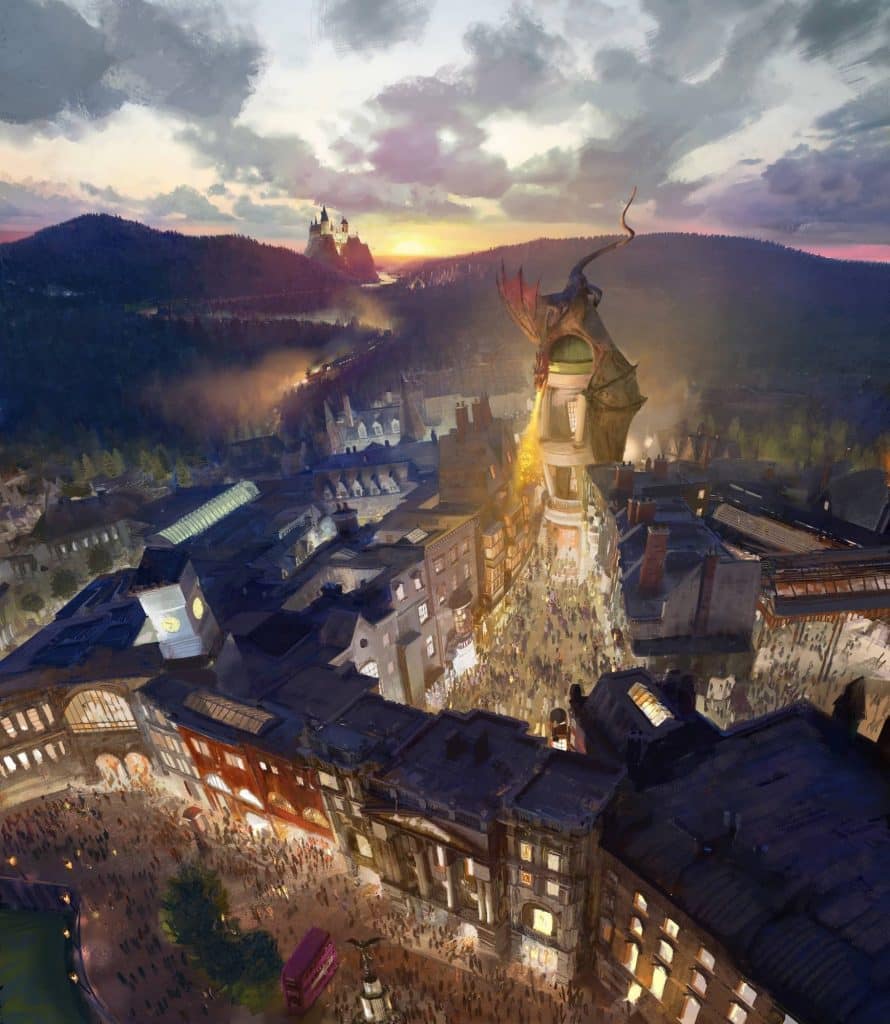 (A quick side note: you may question the wisdom in putting so much stock in Universal's concept art, especially at this early stage in the game, but the company has actually made a habit of having truly authentic artwork, making it remarkably representative of what the final product will be. The last two major theme park lands to prove this point are Orlando's Diagon Alley and Japan's Minion Park.)
Super Nintendo World – index of articles
Here are all of our recent news updates, in-depth features, and speculative pieces regarding Super Nintendo World, both here in Orlando and around the rest of the world. Keep your eyes peeled here for the latest:
2017
4 things we just learned about Super Nintendo World
Mario Kart announced for Universal's Super Nintendo World
How Nintendo and the new Switch could be part of Nintendo Land