After doing all of that racing, coin-collecting, and boss-battling throughout Super Nintendo World, you're sure to work up quite the appetite. Not to worry! Universal's newest theme-park land has you more than covered, offering up everything from a traditional cafe (just with a Mushroom Kingdom overlay, of course) to a couple of quick snack stands. The range of items is surprisingly large, but, even better, it's delightfully on-theme – where else can you nab a large (and blinky) Mario Kart popcorn bucket as well as a koopa shell-shaped calzone?
Just as with Nintendo World's equally fun merchandise lineup, we're not yet sure what – if anything – will ultimately make the leap Stateside once the new area debuts at both California's Universal Studios Hollywood and Orlando's Epic Universe. Still, it's more than worth the effort to take a quick culinary tour through Osaka's domain, if only to see how Mario has been gastronomically realized in his country of origin. (Also, there's no shame in living vicariously, right?)
Skip to: Kinopio's Cafe | Pit Stop Popcorn | Yoshi's Snack Island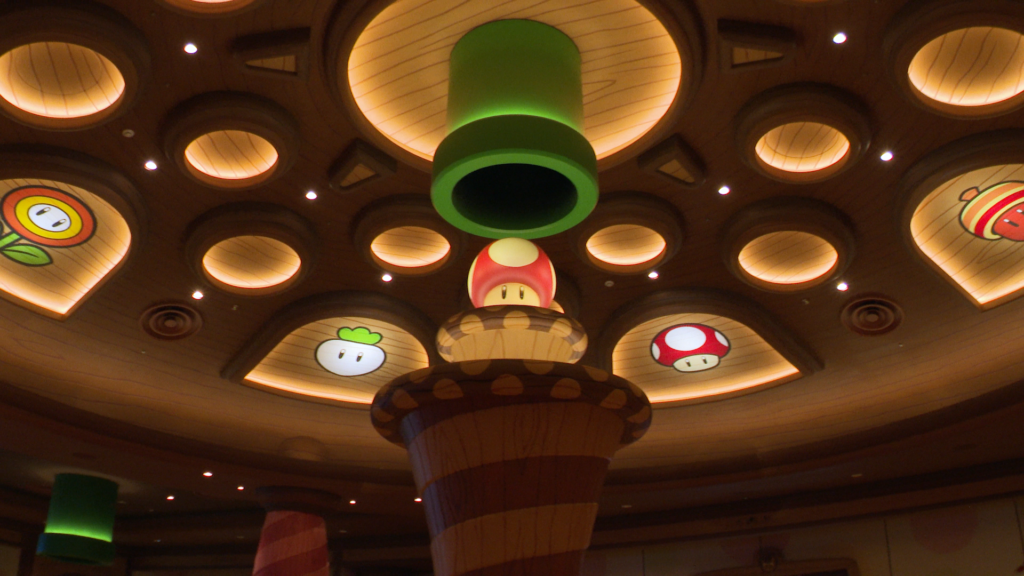 Super Nintendo World dining – Kinopio's Cafe
The main eatery of Super Nintendo World is Kinopio's Cafe (which will probably get translated to Toad's Cafe once it arrives in the United States), a toad's house from the outside and a warmly furnished restaurant on the inside (or, as Universal itself puts it, "Toad House has been transformed into a restaurant!"). The experience it provides is notable for two reasons: the mushroom flavoring it injects into nearly all of its dishes and treats, and the utilization of digital screens – not unlike the ones that you'd find at The Toothsome Chocolate Emporium & Savory Feast Kitchen here in Florida – to help bring the Toads' world to life, showing the kitchen staff hard at work behind the scenes or affording Chef Toad himself the opportunity to welcome you personally to his establishment. (Universal is also quick to point out that there will be real windows affording real – and captivating – views of Super Nintendo World, as well.)
After you wait in line and order your food, you can eat at a table with the Mario polka-dot mushroom pattern, under a series of power-up items that have been emblazoned on the ceiling. Your culinary options include:
Mario's Bacon Burger – a bacon cheeseburger made for Mario himself, it comes with a mushroom bun, pecorino cheese, and a small Mario hat on top that's yours to take home
Super Mushroom Pizza Bowl with Mushroom Tomato Sauce – Chef Toad's "secret recipe," a crispy mushroom pizza crust can be torn open to reveal the savory tomato sauce, replete with bacon and mushrooms, within
Piranha Plant Caprese – a salad with tomoatoes, mozzarella cheese, and fresh basil
Question Block Tiramisu – a "rich" truffle tiramisu that comes with a "cute item" inside
Super Nintendo World dining – Pit Stop Popcorn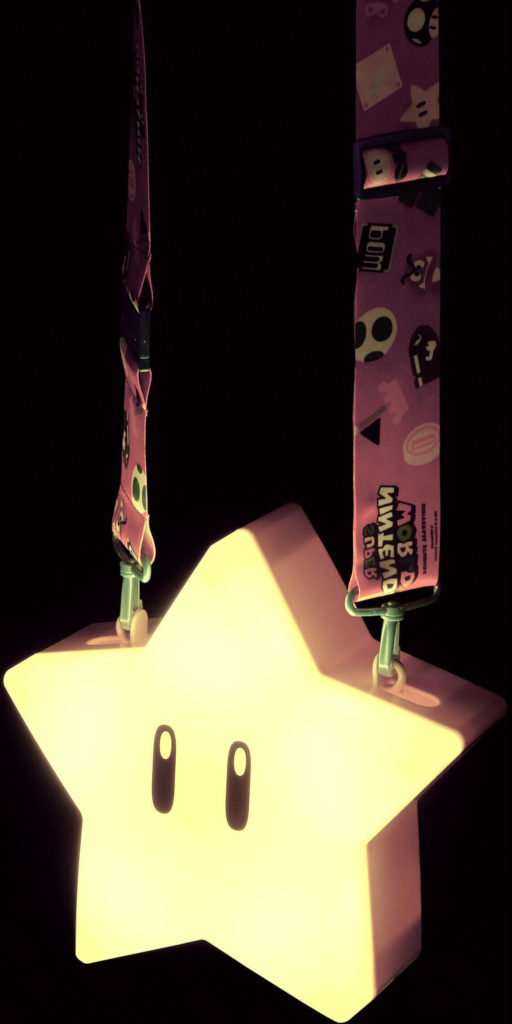 A themed land wouldn't be complete without some quick grab-and-go options, and that's exactly the case here, as well. Super Nintendo World, in fact, has two snack stands on-hand.
First up is Pit Stop Popcorn, which is located right next to the entrance of Mario Kart: Koopa's Challenge and which serves two different – and unique – flavors of the delectable theme-park staple: Caramel Peach and Mushroom Cream.
Even more interestingly, you can get your popcorn in two different receptacles: a standard cardboard container and a premium bucket, which comes in the form of either Starman or, incredulously, Mario on his trusty racing kart. Both light up, but the latter is positively huge – and detailed. It's a whole new type of collector's item that we never knew we needed.
Super Nintendo World dining – Yoshi's Snack Island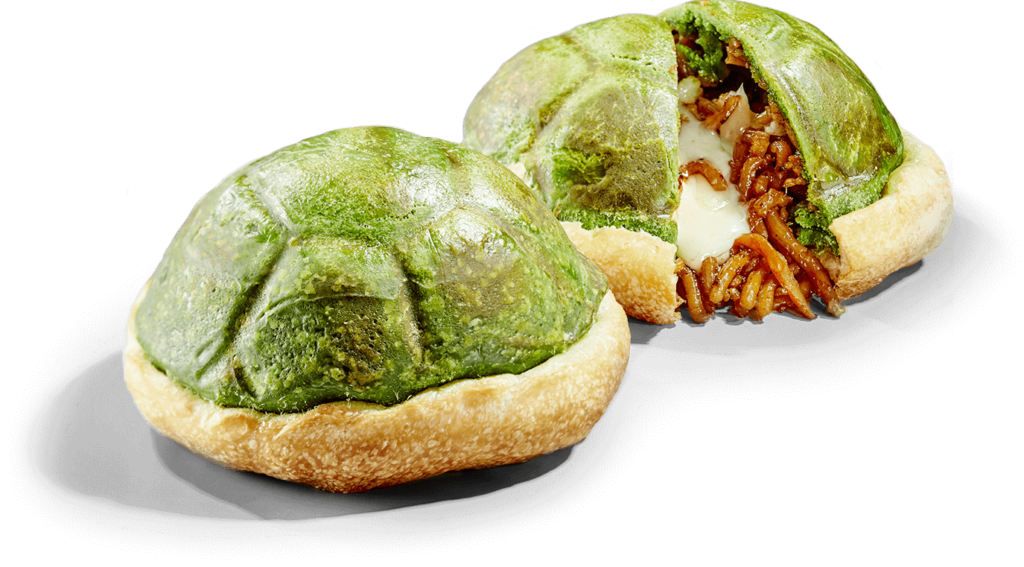 Then there's Yoshi's Snack Island, a play on the Yoshi's Island videogame title and a counter that "specializes in treats for the road." Here, you can find the Green Shell Calzone, which is filled with yakisoba (Japanese stir-fry noodles) and cheese, and Yoshi's Lassi, a Super Mario take on the traditional Indian drink that comes in either cantaloupe or mango flavor.
Look for Yoshi's Snack Island near the exit from Yoshi's Adventure.
(Partial photo credit to @Bee_my_honeyyy.)
Do you have a question about Halloween Horror Nights? Please let us know by posting in our
Orlando Informer Community
on Facebook.