Skip to: Overview | Location | Attractions | Entertainment | Dining | Shopping | Additional services
What is Woody Woodpecker's KidZone?
Although Universal Orlando Resort is better known for bringing the thrills, Woody Woodpecker's KidZone is home to entertainment and attractions that attract a younger demographic. Kids of all ages will enjoy the timeless oddity that is E.T. Adventure and be mesmerized by the talents of four-legged and winged performers at Animal Actors on Location! Guests can also pick up goods straight from Bikini Bottom at SpongeBob StorePants and shop to sport their love for one of the most famous extra-terrestrials at E.T's Toy Closet. 
Where is Woody Woodpecker's KidZone located?
Woody Woodpecker's KidZone – attractions
The personal pet project of Steven Spielberg himself, E.T. Adventure is a bizarre excursion with everyone's favorite extra-terrestrial. Give your name to the team member at the entrance and walk through the forest, board your bicycle to evade capture, take to the skies to rescue E.T., and meet all the unusual pals on his home planet. Listen carefully as E.T. gives you a personalized "goodbye" at the end of the ride.
Woody Woodpecker's KidZone – entertainment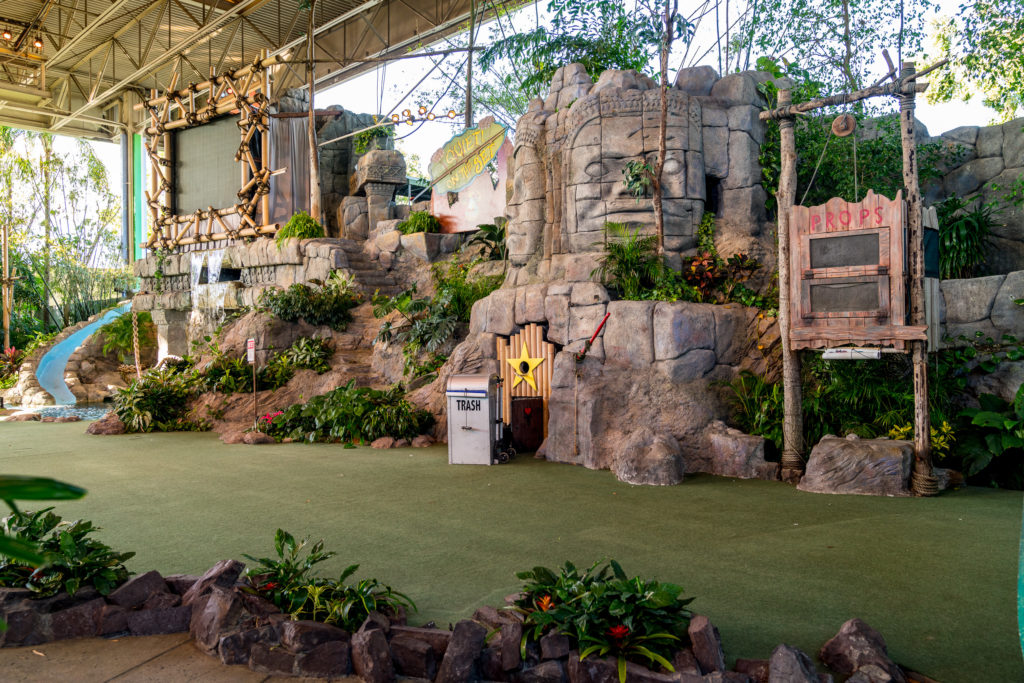 If you've ever wondered how directors get such excellent performances out of their animal movie stars (well, before CGI became omnipresent), you won't want to miss Animal Actors on Location!, where a variety of furry friends and their trainers will take you behind the scenes to show off some tricks and training techniques in a mix of skits, demonstrations, audience participation, and film clips.
Meet SpongeBob SquarePants
Inside SpongeBob StorePants, SpongeBob has his very own dedicated meet-and-greet spot, and, if you're lucky, you may encounter fellow citizens of Bikini Bottom, such as Squidward or Patrick the Starfish.
E.T. photo spot
Located inside E.T.'s Toy Closet as you exit E.T. Adventure, a mini-photo studio has two photo-ops that you can take with the little alien. In the first, you sit on the famous flying bike, and green-screen effects make it look as if you are truly soaring; for the second picture, join E.T. in the toy closet. These photos are included with a My Universal photo package, or they can be purchased at the shop.
Woody Woodpecker's KidZone – dining
Often overlooked, KidZone Pizza Company is a family-friendly quick-service counter, with familiar favorites like pizza and milkshakes, served alongside a few surprising options, such as sweet potato fries and funnel cakes.
Woody Woodpecker's KidZone – shopping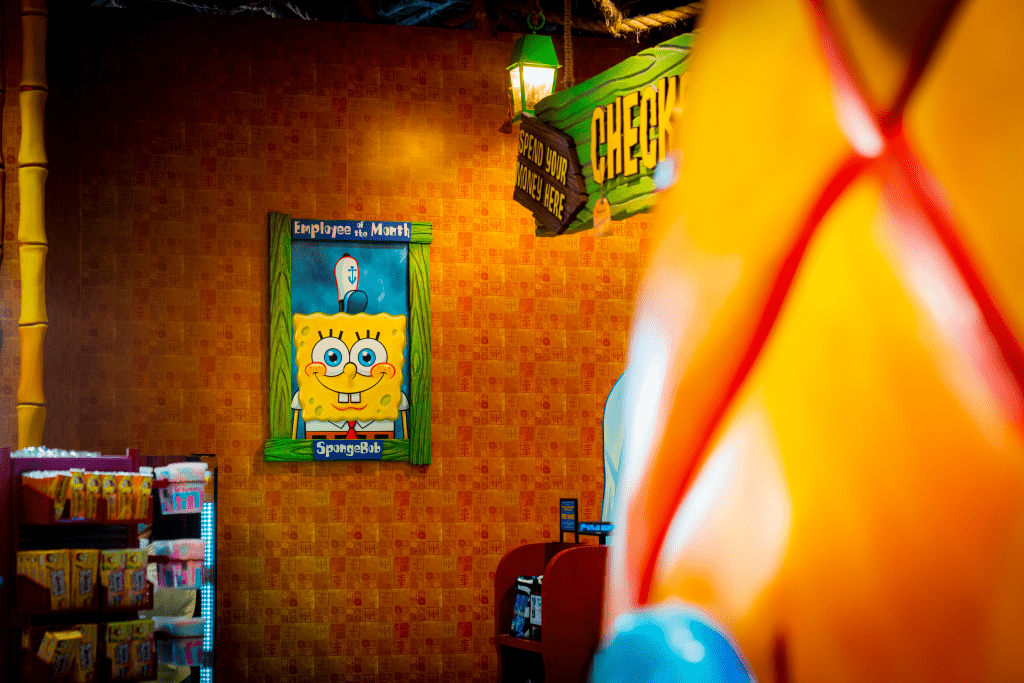 SpongeBob StorePants
SpongeBob SquarePants fans will be in SpongeBob-heaven at SpongeBob StorePants, one of the best themed stores in all of Universal Orlando. Make your way under the floating jellyfish and into a pineapple under the sea, while picking up mugs, t-shirts, backpacks, keychains, snacks, hats, sandals, plushes, and toys, all themed to our favorite absorbent yellow porous sponge.
E.T.'s Toy Closet
All guests exiting E.T. Adventure will walk through this small shop, where you can get E.T. the Extra-Terrestrial-themed gifts and souvenirs. The Toy Closet is also the place to have your picture taken with E.T. himself, in two green-screen photo ops.
Are there guest services available in Woody Woodpecker's KidZone?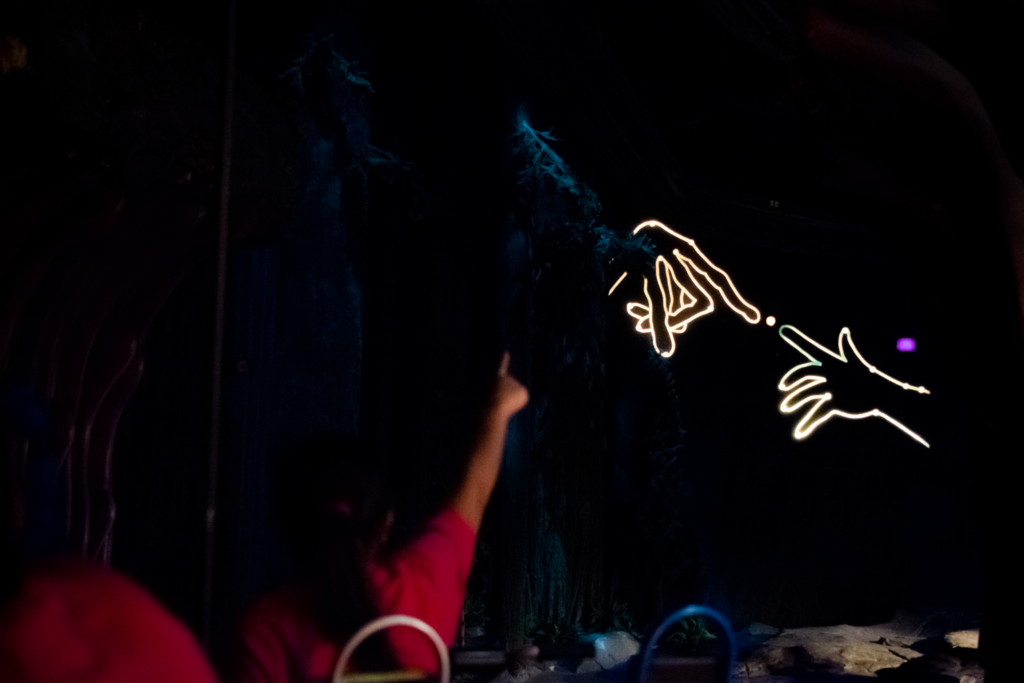 Restrooms
There is one restroom areas inside KidZone near the KidZone Pizza Company.
Lockers
There are no lockers available to guests in Woody Woodpecker's KidZone.
First aid
The nearest first aid is back in Production Central.
ATMs
To find the nearest ATM, guests will need to head out of KidZone and either back towards Production Central or turn right and walk through Springfield: Home of the Simpsons and World Expo, to get to the ATM near the London waterfront restrooms.
Woody Woodpecker's KidZone – photo gallery
Do you have a question about the information on this page or would you like to provide feedback? Please let us know by posting in our
Orlando Informer Community
on Facebook.