Skip to: Overview | Location | Hours | Menu | Guest reviews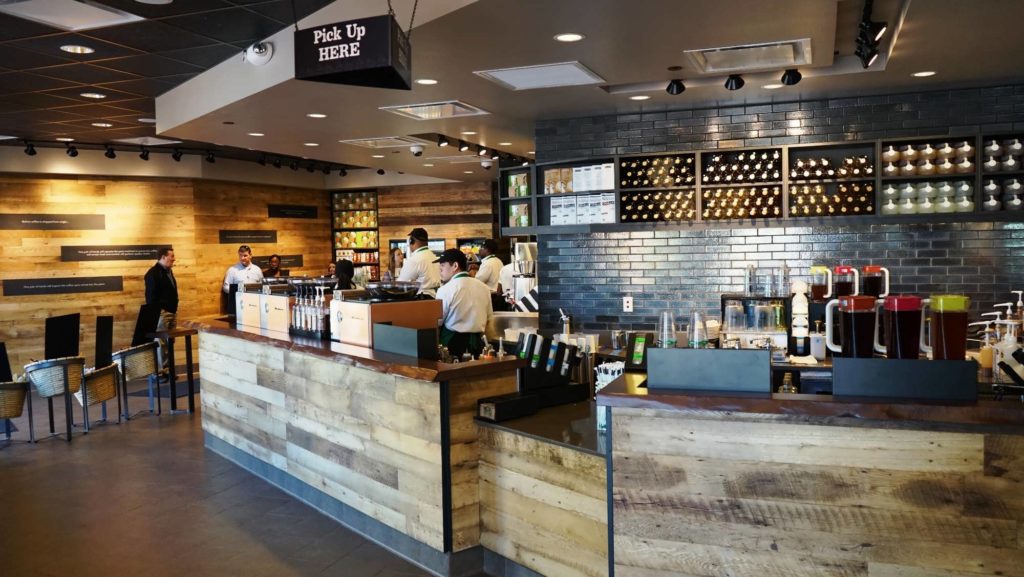 What is the Starbucks at Islands of Adventure like?
As one of the 20,000+ stores in the Starbucks network, this location serves as a familiar brand for guests while its exterior honors the exotic theming of its surrounding land (which is the absolutely gorgeous Port of Entry). Regulars of the coffee chain may notice that the Islands of Adventure venue is somewhat on the smaller side, designed for on-the-go service; you won't find any indoor seating, for example, but a small number of tables are available outside.
Where is Starbucks Coffee located in Islands of Adventure?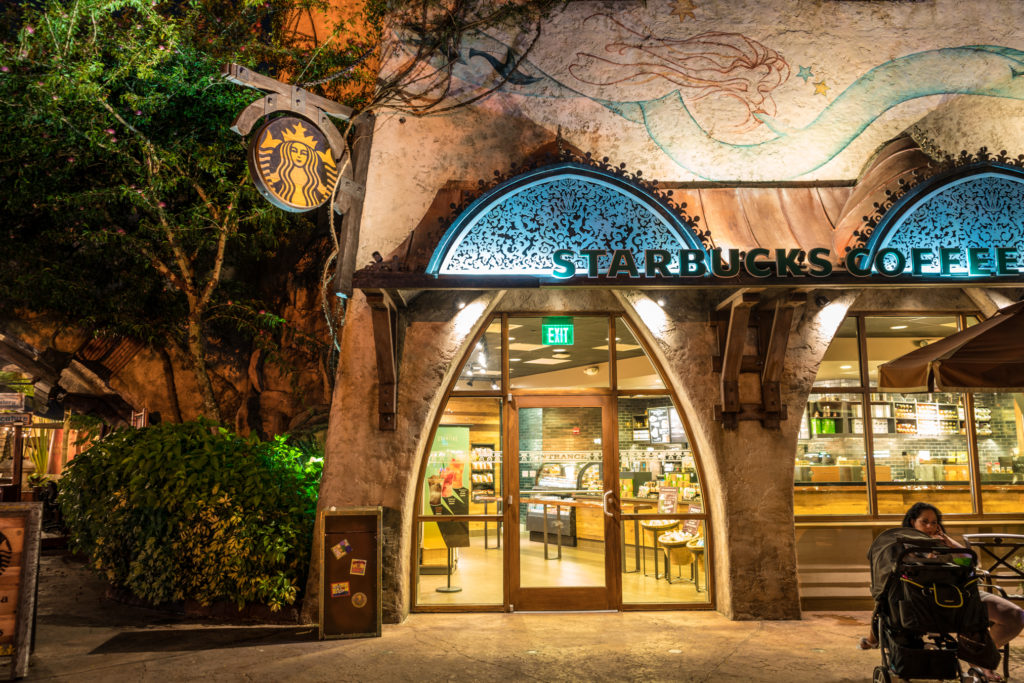 In Port of Entry, which is the first themed area you experience upon entering Islands of Adventure (look to the left as you walk in).
Starbucks Coffee – hours and reservations
Opening and closing times are subject to change, but you can typically find Starbucks open during the theme park's daily hours.
Where else can I find Starbucks Coffee at Universal?
Are you next-door at Universal Studios Florida? There's a coffee location in the New York section, near the San Francisco border. Additionally, over in CityWalk, there is a Starbucks located just after you enter, on the left. (And don't forget Universal Orlando's hotels, almost all of which feature their own dedicated Starbucks, as well.)
What's on the menu at Starbucks Coffee?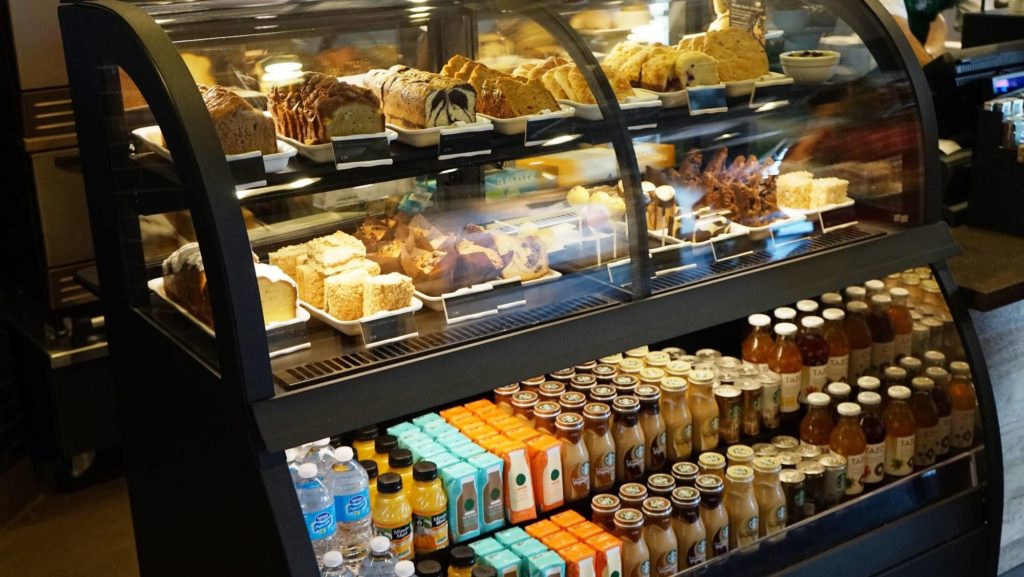 While there really isn't a limit to the options you can order at Starbucks, we've rounded up a majority of the menu items and prices at Port of Entry's location to give you an idea of what to expect. (Please note that grande [16 oz.] prices are shown.)
Espresso & coffee
Caffé Mocha – $5.79
Caramel Macchiato – $5.49
Flat White – $6.29
Caffé Latte – $4.69
Freshly Brewed Coffee – $2.89
Iced Caramel Cloud Macchiato – $5.69
Iced Cocoa Cloud Macchiato – $5.69
Nitro Cold Brew with Cascara Cold Foam – $5.79
Nitro Cold Brew with Salted Cream Cold Foam – $5.79
Starbucks Cold Brew – $4.29
Frappuccino
Toasted White Chocolate Mocha – $5.69
Caramel Ribbon Crunch – $5.99
Mocha Cookie Crumble – $5.99
Strawberry Créme – $5.79
Vanilla Bean Créme – $5.49
Java Chip – $5.79
Teavana Tea & Starbucks Refreshers
Chai Tea Latte – $4.99
Matcha Green Tea Latte – $4.99
Iced Peach Green Tea Lemonade – $4.79
Iced Guava White Tea – $4.49
Iced Green Tea – $3.29
Mango Dragonfruit Refresher – $4.79
Dragon Drink – $5.39
Strawberry Açai – $4.79
Pink Drink – $5.39
Food tems
Sandwiches – $5.29
Bacon, Egg, & Gouda on an Artisan Roll
Ham & Swiss Croissant
Slow Roasted Ham & Swiss
Classics (toasted with egg) – $5.29
Spicy Chorizo & Monterey Jack
Sausage & Cheddar
Breakfast under 300 Calories – $5.29
Turkey Bacon, Egg White, & Cheddar
Spinach, Egg White, & Feta
Panini – $7.99
Roasted Tomato & Mozzarella
Chicken & Double Smoked Bacon
Turkey Basil Pesto
Starbucks Coffee – photo gallery
Starbucks Coffee – real guest reviews
Orlando Informer
Average rating:
0 reviews
Do you have a question about the information on this page, would like to provide feedback, or did you spot an inaccuracy? Please let us know by posting in our
Orlando Informer Community
on Facebook.