Skip to: Overview | Location | Restrictions | Showtimes | Guest reviews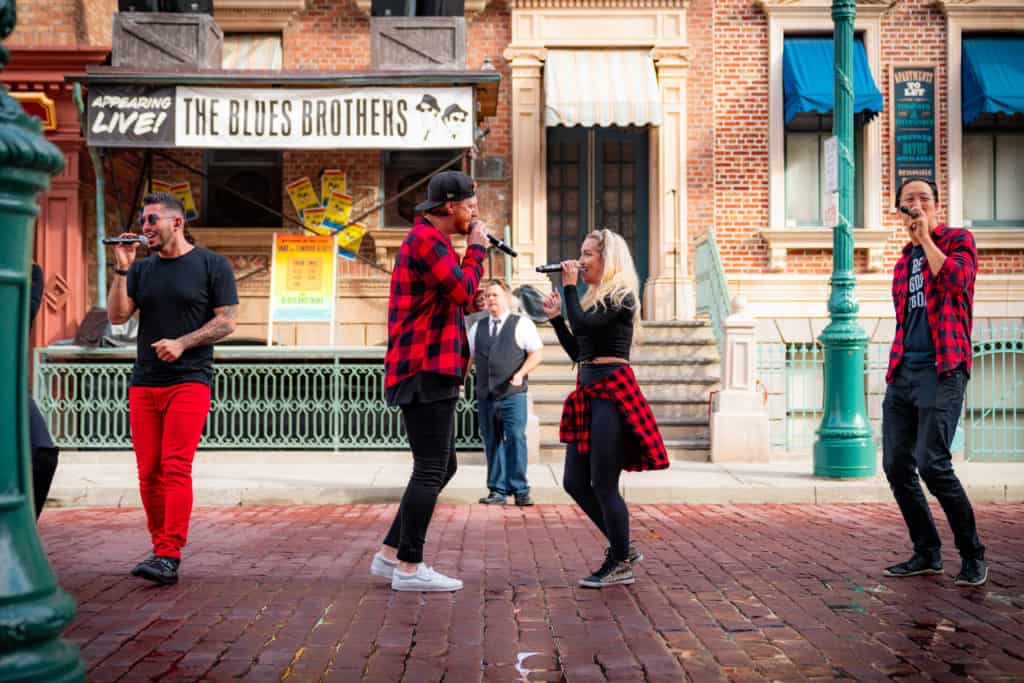 What is Sing It!?
Sing It! brings together a group of a cappella singers to battle one another in round after round of surprisingly eclectic pop music. The show isn't one that guests particularly go out of their way to watch – unlike the nearby Blues Brothers – but it's still fun to check out in passing during your day at the parks.
Where is Sing It! located?
In New York, which is in Universal Studios Florida. The show actually takes place in a variety of locations across the land – most recently, you can find it on Delancey Street, in front of the Blues Brothers stage.
Sing It! – height restrictions and other factors
As a show that is performed in the open street, there aren't any restrictions. Yay!
(Please note there is no Express Pass access.)
What are the showtimes for Sing It!?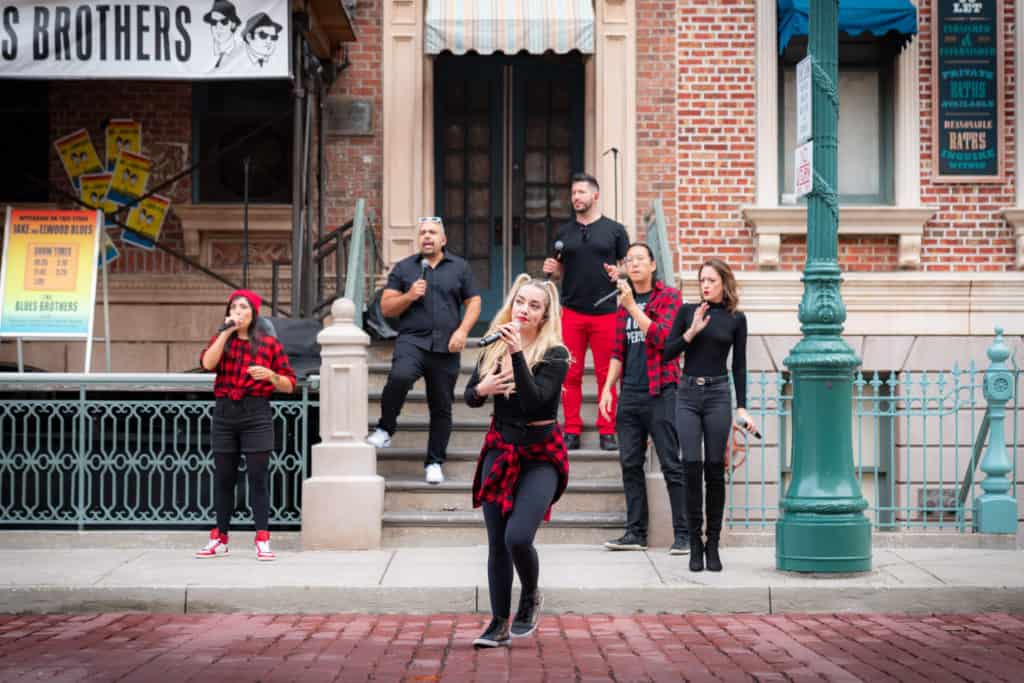 Sing It! has around six showings daily, beginning between 9:00 and 10:00 am and starting every 60 to 90 minutes thereafter through the afternoon.
What was Sing It!'s premiere date?
September 5, 2015
Sing It – photo gallery
Sing It! – real guest reviews
Orlando Informer
Average rating:
0 reviews
Do you have a question about the information on this page or would you like to provide feedback? Please let us know by posting in our
Orlando Informer Community
on Facebook.