Skip to: Overview | Location | Event dates | Cost | Purchasing tickets | Fun fact | Menu | Guest reviews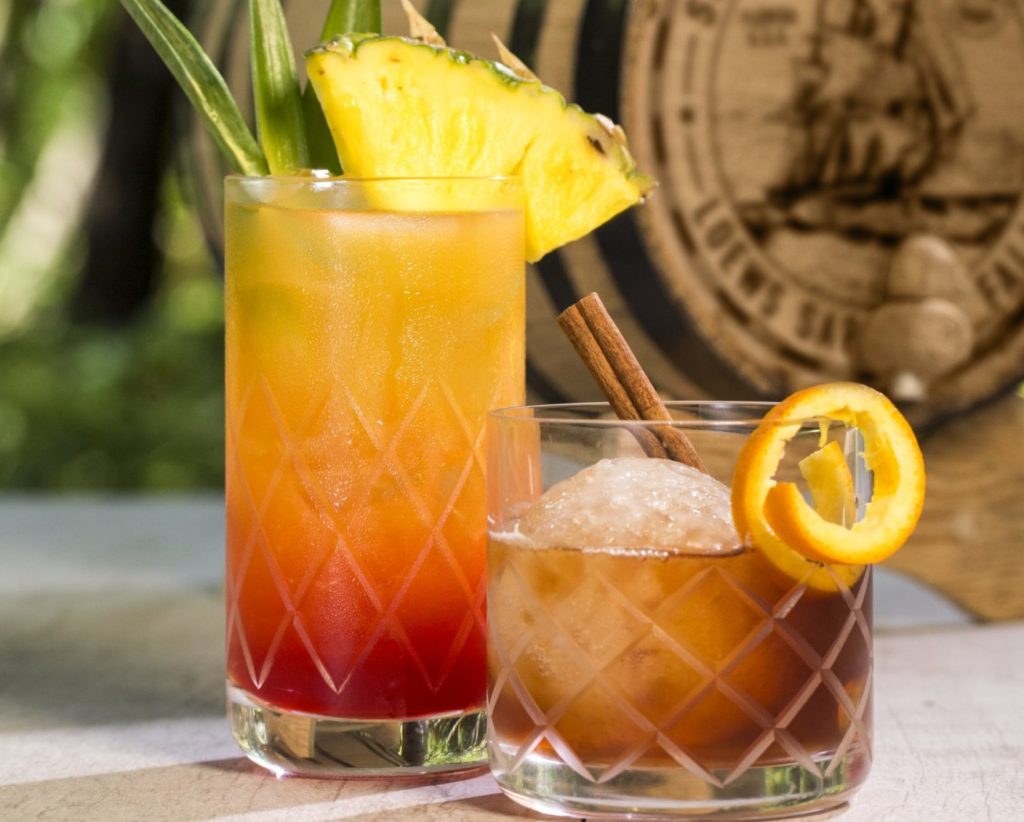 What is Rum Dinner at Loews Sapphire Falls Resort?
The Rum Dinner is a semi-annual experience at Loews Sapphire Falls Resort. Held in Amatista Cookhouse's private dining room, this event commences with hors d'oeuvres, rum samplings, and entertainment at 6:00 pm, followed by a five-course dinner paired with select Caribbean rums. After dinner, a reception is hosted on the outdoor waterfall patio, featuring cigar rollers, coffee, and a preview of the rum that will be featured at the next dinner.
Where is Sapphire Falls's Rum Dinner located?
In Amatista Cookhouse's private dining room at Loews Sapphire Falls Resort, one of Universal Orlando Resort's hotels.
When is the next Rum Dinner?
The Rum Dinner takes place several times throughout the year; most recently, it occurred on Saturday, March 14. Currently, however, the dinner has been put on hold due to the COVID-19 pandemic.
How much does it cost to attend Sapphire Falls's Rum Dinner?
Tickets must be purchased in advance and cost $85.
Where can I purchase tickets for Sapphire Falls's Rum Dinner?
Rum Dinner tickets can be found on the Universal Orlando website. Alternatively, you can call (407) 503-3200. Keep in mind that this is a 21+ event.
Sapphire Falls's Rum Dinner – fun fact
The Rum Dinners are guided by a rum ambassador, who shares interesting information about the creation of each drink. Amatista Cookhouse chefs also introduce each of the five courses as they are served.
Sample Rum Dinner menu
Prawns
Marinated in Red Stripe, pineapple cocktail sauce, micro greens
Paired with Hibiscus Mojito, featuring Diplomático Planas Rum
Seared Ahi Tuna
Caribbean encrusted tuna, mango basil compote, sienna red kale
Paired with Batch #2 Punch-out, featuring Diplomático Batch #2 Kettle Rum
Passion Fruit Guava Granita (Intermezzo)
Pan-seared Pork Medallions
Pork tenderloin, achiote chimichurri, batata puree, sweet grilled drunken corn
Paired with Blood Orange Sunset, featuring Diplomático Reserve Exclusiva Rum
Grilled Filet Mignon
Lintz Meats filet, yucca hash, salsa criolla
Paired with Old Fashion Cherry, featuring Diplomático Mantuano Rum
Opera Cake
Rum-soaked almond cake with chocolate cream, candied orange peel, honeycomb crunch, and raspberry coulis
Paired with Diplomático Single Vintage
Rum Dinner at Loews Sapphire Falls Resort – real guest reviews
Orlando Informer
Average rating:
0 reviews
Do you have a question about staying at Loews Royal Pacific Resort? Please let us know by posting in our
Orlando Informer Community
on Facebook.