Universal bills its annual Rock the Universe event, which is held after-hours at Universal Studios Florida, as Florida's biggest Christian music festival. Whether that's technically true or not, you'll be more than ready to "rock, ride, and rejoice" when the celebration starts in early September – more than just being a collection of the biggest names in the Christian rock scene, Rock the Universe also encapsulates a few other experiences across its weekend-long event.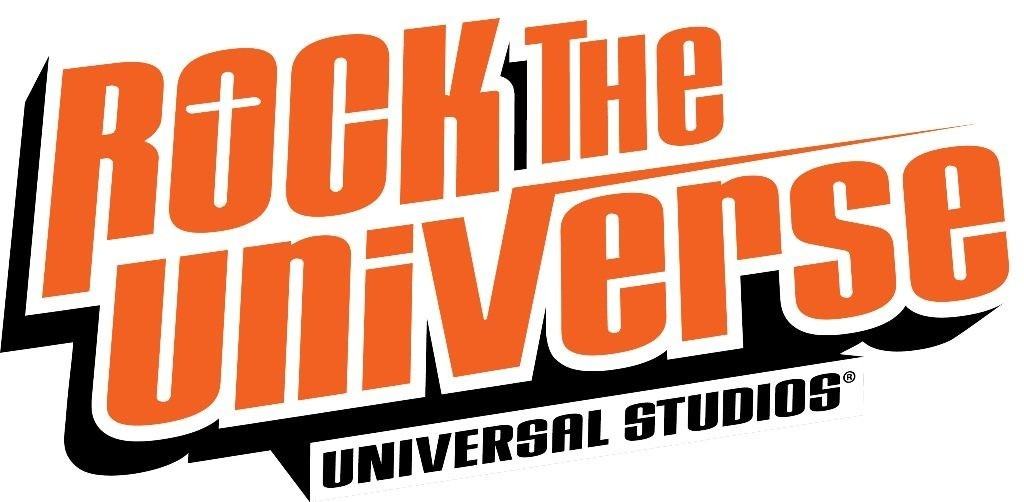 Rock the Universe 2018 – overview and explanation
Rock the Universe was initiated by Universal in 1998 as a way to directly compete with Walt Disney World Resort's own Christian rockfest, Night of Joy, which had begun 16 years previously; to this day, the two companies tend to schedule their rival events during the same exact weekend (and they also tend to swap the same musical acts year after year, as well).
To tip the scale in its own favor, however, Universal has added several sweeteners to the pot over the decades, building out a more robust experience than what Disney typically offers. In addition to the main action at the Universal Music Plaza, there is also usually a secondary stage, autograph sessions, a live DJ, candle-lighting ceremony, and a Sunday morning prayer service.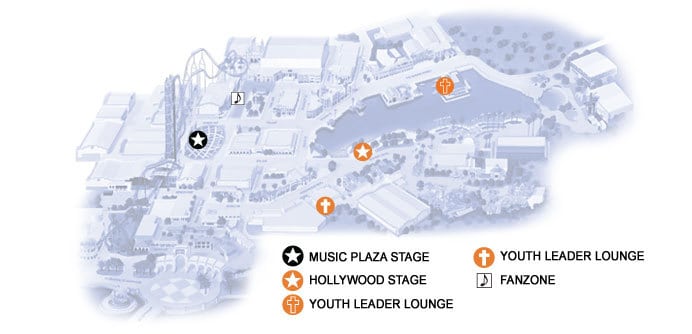 Finally, if you arrive as the head of a youth group, special lounges have been set up for you to take a break from all the rocking, riding, and supervising.
Rock the Universe 2018 – tickets
The biggest thing to know about Rock the Universe is that it's a hard-ticketed event, meaning that daytime admission won't get you access to all the concerts and other associated experiences at nighttime. The second most-important item to know is that Universal offers up several different ticket variations, ranging from night-only passes to weekend-long vacation packages.
Since 2018's tickets haven't gone on sale yet – they typically do around July – a short-and-simple overview will have to suffice for now. We'll update everything with hard numbers once the pricing is announced.
A basic Rock the Universe ticket will allow you entry to the event, which starts up at 4:00 pm but doesn't get fully swinging until 6:00 pm, when Universal Studios Florida closes to day guests. This comes in one- or two-night varieties. (Yes, if you're an annual passholder, you get a special discount.)
A combo ticket couples admission to the music fest at night with entry to Universal Orlando Resort's theme parks during the day. The choice here is whether you want a one- or two-park ticket – the former will grant you entry to just Universal Studios Florida or Islands of Adventure (you get to pick), while the latter gets you access to both (so you can ride the Hogwarts Express and park hop).
Express Passes do what they always do – allow you to skip the main line to get on a particular ride faster. Much as with Halloween Horror Nights, that other fall annual event, Express must be specially purchased for Rock the Universe; the normal, daytime version of the passes won't work at all. A basic Express Pass can only be used once per participating attraction, while Unlimited Express can be used as many times as you'd like. (For a full accounting of what Express Passes are and how they work, please see our complete guide.)
Finally, Rock Your Weekend Getaway vacation packages bundle together tickets to all three Universal Orlando parks (that includes the Volcano Bay water park, of course) and a two-night pass to Rock the Universe with a stay at one of the resort's six on-site hotels.
Rock the Universe 2018 – concerts
The main draw of any Rock the Universe, of course, is the musical lineup. Fortunately, 2018 looks to continue the celebration's usual quality of Christian rock performers.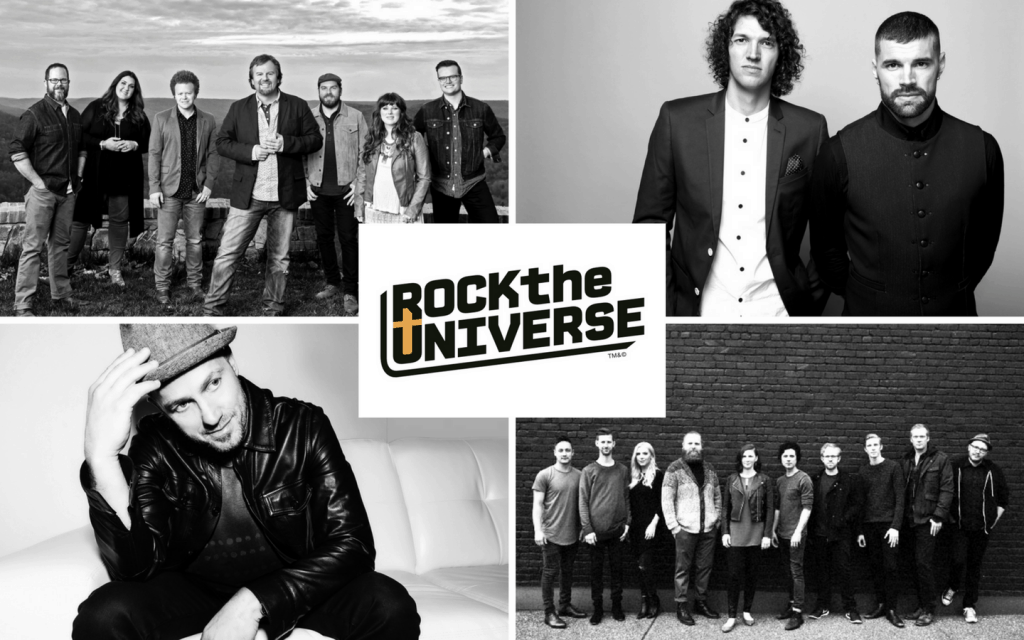 Friday, September 7:
Jesus Culture
TobyMac
Lauren Daigle
Red
Zach Williams
Trip Lee
Saturday, September 8:
Casting Crowns
For King & Country
Family Force 5
Brandon Heath
Andy Mineo
Ryan Stevenson
Rock the Universe 2018 – additional experiences
Need a break from the main stage at Universal Music Plaza? Don't fret – Universal has you covered with a small-but-potent selection of additional experiences.
First up is the FanZone, located in the New York section of the park. Beyond offering a chance for fans to connect with – and get autographs from – their favorite musicians, there's a smaller, secondary stage set up for a whole other round of performers. For 2018, this additional roster looks a little something like this:
Sarah Reeves
Dan Bremnes
1K Phew
Bonray
Aaron Cole
Riley Clemmons
On Saturday night, at 11:45 pm at the Music Plaza stage, there's the candlelighting ceremony, a type of mini-service that includes a special appearance by the band Casting Crowns, and Sunday morning sees a "powerful," non-denominational Worship Service held at the Fear Factor Live stage (times are 9:45 am and 10:45 am, and the admission is covered with your Rock the Universe ticket). If you're interested in the former, we recommend arriving at the scene early; for the latter, however, you'll need to register in advance, as space fills up quickly.
We have an entire community of Universal fans discussing Rock the Universe right now! When you're done here, join us for vacation planning and more in our Facebook community.