Skip to: Overview | Location | Restrictions | Fear factor | Fun facts | Guest reviews
What is Raptor Encounter?
Taking character meet-and-greets to a new level, this attraction offers the rare opportunity to come face-to-face with Blue – a somewhat-trained-but-otherwise-feisty velociraptor from the Jurassic World films, brought to life by incredibly convincing puppetry. During this interaction, which is guided by a lively and engaging "raptor trainer," you will have the chance to take photos with Blue and observe her various behaviors – which typically result in jumps and laughs for guests.
Between meets, you might also be able to view Sierra, a docile baby raptor who remains in the arms of her handler.
Where is Raptor Encounter located?
In Jurassic Park, which is in Islands of Adventure.
Raptor Encounter – height restrictions and other factors
This attraction is an outdoor meet-and-greet experience, so it is completely accessible to all. Express Pass access is not available here.
Raptor Encounter – what you wish you knew before you experienced it
While Universal provides a professional photographer to take pictures of your encounter for you (which are available for purchase afterward), you also have the option to take selfies with your own device or have another member of your party snap some photos.
You should also note that touching and/or petting the raptor is not allowed, although she may put her face in close proximity to you. Attempts to do so will be met with a very "hostile" reaction from Blue – something you may want the younger members of your group to know.
How scary is Raptor Encounter?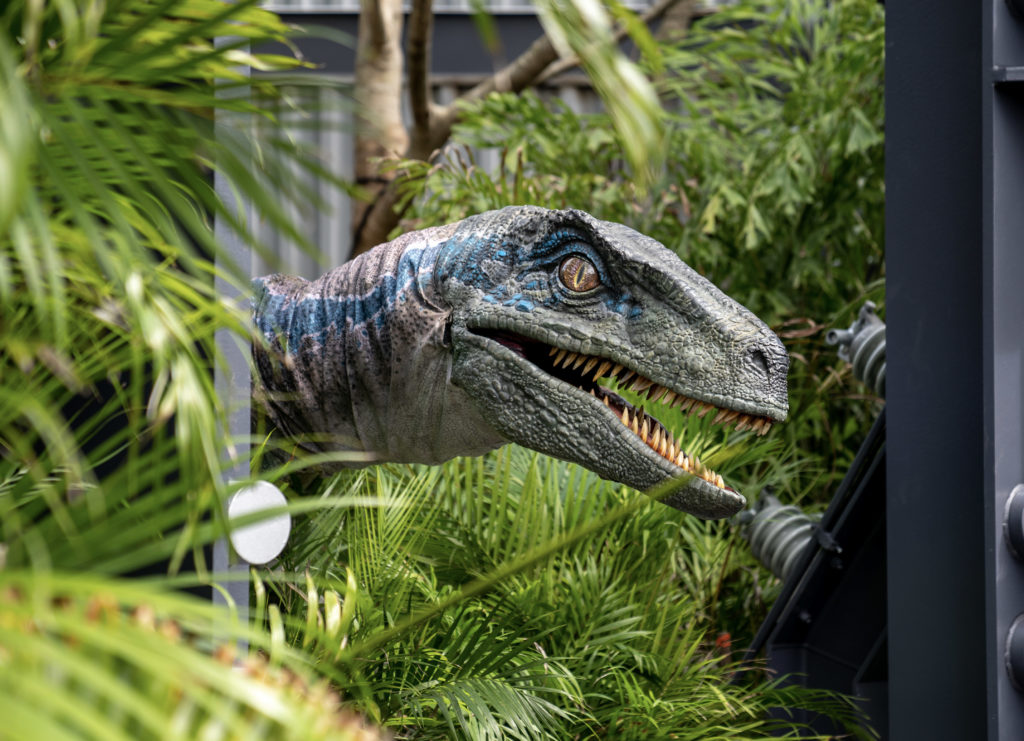 We rate Raptor Encounter four out of five raptor claws in terms of fear factor. This meet-'n-greet is unique in the sense that it gives off the feeling of approaching a large and unpredictable wild animal, which can be highly intimidating for both children and some adults.
Blue often displays "aggressive behavior" towards the end of her interactions with each guest, such as lunging and snapping, which is designed to startle you. The realistic and intense nature of these movements, paired with some loud dinosaur noises, can make for a frightening experience. The more easily-spooked members of your party may want to view Blue from a comfortable distance; however, Sierra (the baby raptor) offers a gentle and fear-free meet.
What was Raptor Encounter's opening date?
May 22, 2015
Raptor Encounter – OI fun facts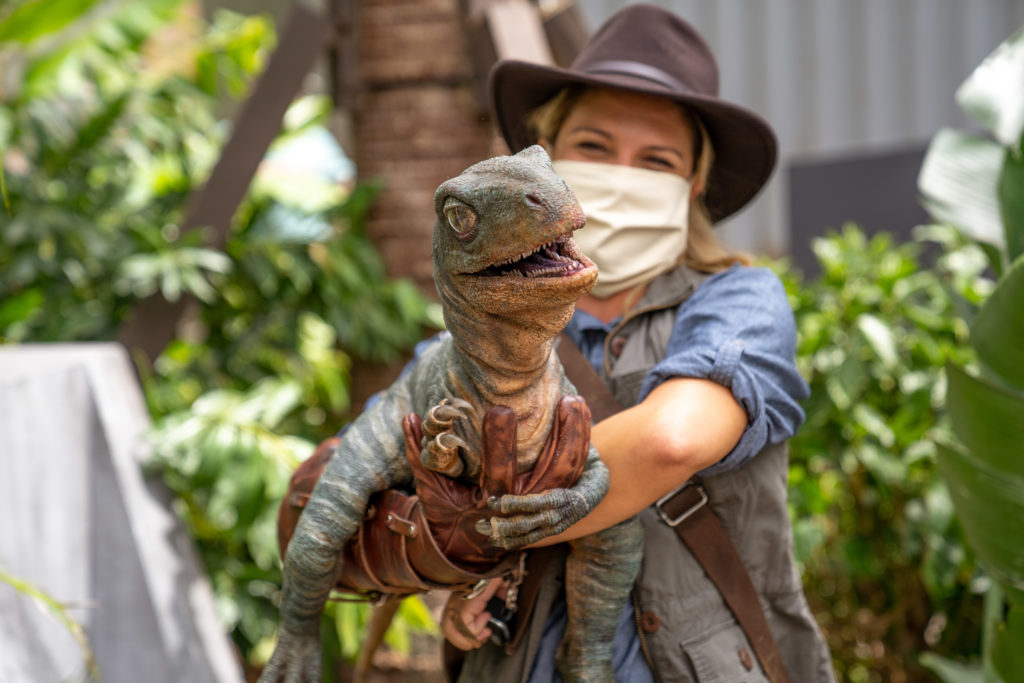 Though relatively new, Raptor Encounter has actually gone through a few different iterations now. Blue the velociraptor replaced the original, nondescript dino in June 2018 – a move not only designed to help promote the then-releasing Jurassic World: Fallen Kingdom, but to also give the raptor costume a much-needed update.
And in June 2020, when Universal Orlando Resort reopened after its COVID-19 shutdown, the experience was relocated to an entirely new spot: the former site of Jurassic Park River Adventure's overflow queue. This upgrade provided a permanent background to Encounter, making the set into a Jurassic World paddock – the first explicit reference to that cinematic sub-franchise at Universal Orlando. (Its original location was in the site of the former Triceratops Encounter attraction, which you can read all about here.)
The new raptor suit features 56 "razor-sharp" teeth and 12-inch curved talons; the costume itself is 12 feet tall and 15 long, from tail to snout.
Though the first World-themed experience at Islands of Adventure, it's by no means the last: the Jurassic World VelociCoaster will arrive in summer 2021 and will also star those pesky velociraptors. (The coaster's arrival was also the main motivator behind Raptor Encounter's migration, first to a temporary area and then, ultimately, to its current residence.)
Raptor Encounter – photo gallery
Raptor Encounter – real guest reviews
Orlando Informer
Average rating:
0 reviews
Do you have a question about the information on this page, would like to provide feedback, or did you spot an inaccuracy? Please let us know by posting in our
Orlando Informer Community
on Facebook.