Skip to: Overview | Location | Restrictions | Fear factor | Fun fact | Guest reviews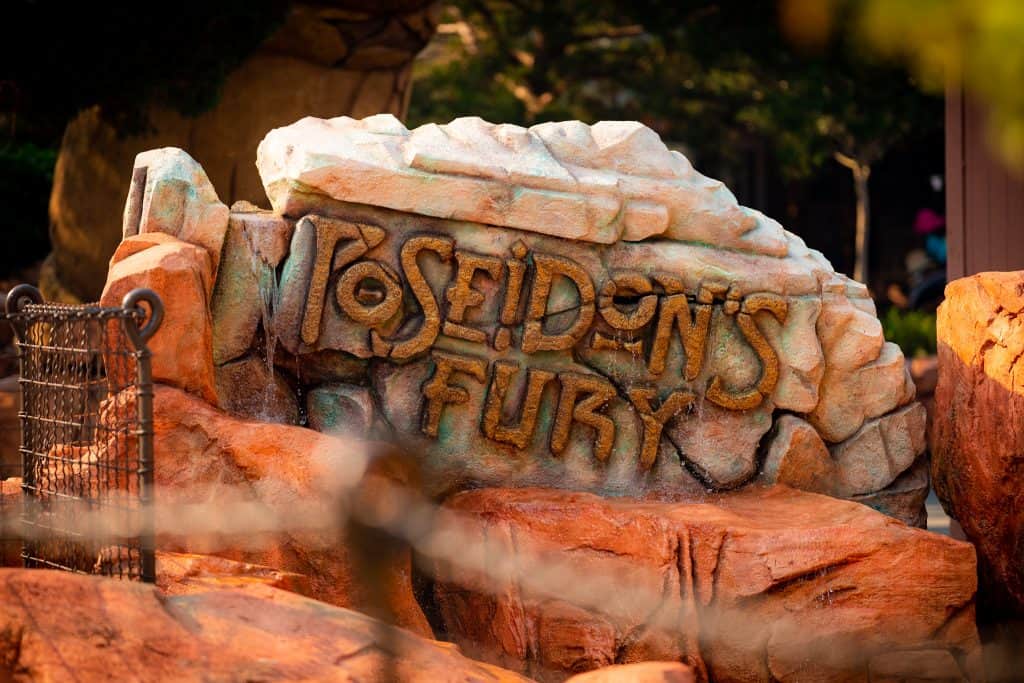 What was Poseidon's Fury?
This walk-through indoor attraction – mixing live action with tons of special effects – drew you into the ancient Temple of Poseidon, where you joined an archaeological expedition. Before you knew it, you were caught in a battle between Poseidon, god of the sea, and Lord Darkenon, his mortal enemy. The temple was sealed on May 9, 2023.
Where was Poseidon's Fury located?
In The Lost Continent, which is in Islands of Adventure.
Poseidon's Fury – height restrictions and other factors
No height requirement; has Express Pass access.
Poseidon's Fury – what you wish you knew before you experienced it
Ask the attraction attendant at the front of Poseidon's Fury if the water tunnel is working. It is by far the coolest element in the show, and if it's not operational that day, you may want to seriously consider skipping this one.
How scary was Poseidon's Fury?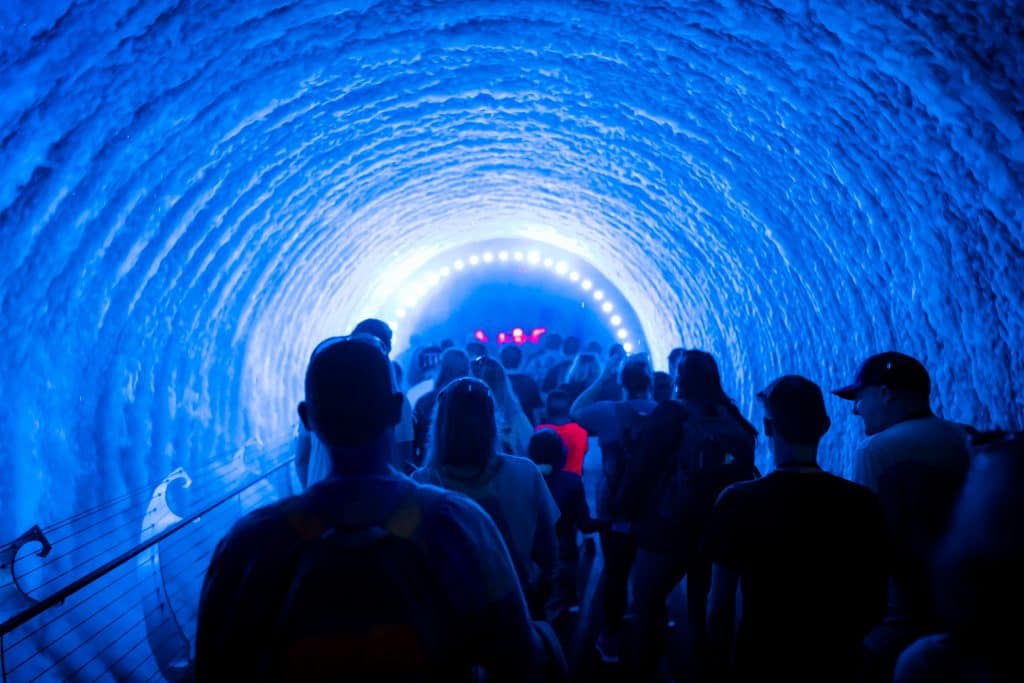 Don't worry – Poseidon's Fury wouldn't put too much fear in you. We rated this attraction two out of five vengeful gods in terms of fear factor. While there were a lot of exciting (and, at times, spooky) special effects, there weren't any sudden scares to be concerned about.
How long was the wait for Poseidon's Fury?
Because it was a live-action show, Poseidon's Fury could only cycle through guests so quickly. Depending on how close you arrived for the next "showtime," you might have waited for a maximum of 20 minutes on a slow day and 45 on a busy one.
Poseidon's Fury's Operating Dates
May 28, 1999 to May 9, 2023
Poseidon's Fury – OI fun facts
Poseidon's Fury used over 200 individual flame effects.
What we see today of the attraction is actually its second incarnation; its first featured a fairly different story. Read all about it in our big Islands of Adventure retrospective.
Poseidon's Fury – photo gallery
Poseidon's Fury – real guest reviews
Poseidon's Fury
Average rating:
17 reviews
Apr 3, 2018
A Fun Time
Date Of Last Visit:
April, 2013
This attraction is great! It feels like a real adventure.
Dec 27, 2017
Skip it
Date Of Last Visit:
12/20/2017
This was the most boring and cheesy attraction at Islands Of Adventure. It needs to be replaced.
Jan 4, 2017
Hated It
I've done this several times with kids over the years and it's been a big disappointment every time. Be prepared to stand, wait, stand, wait, stand, wait .. then stand some more. Kids get bored, older adults need analgesics, younger adults are ready to hit the bar.
Jul 27, 2016
Immersive, yet Cheesy
Date Of Last Visit:
September 2015
To start, my favorite aspect about major theme parks is the immersion factor- the scenery outside, ambiance of the queue, décor on the inside, etc. I give Poseidon's Fury three stars for this alone. It really gives the impression of an old world temple in ruins. Once inside, it really gives the impression you are part of an excavation crew.

That being said, the other two stars were lost because of how cheesy the acting and "main event" are. Without spoiling anything, it needs to be brought to 2016. Don't get me wrong, the effects are great. The acting, not so much.

I would go through this once if you have never been before. After, just wait for it to be updated/replaced.
Mar 15, 2016
Poseidon's Fury
Date Of Last Visit:
02/05/16
We hadn't been to this show in years and could remember about 95% of how it went except for the cool water tunnel. So we revisited and I clearly remembered why we hadn't been there in so long. If you have younger kids they might enjoy some aspects of the show but for adults it might not be entertaining. It has great possibilities if they would update the cheesy video the goes along with the storyline. Also, it's standing room only. So if you have a long wait in line don't expect to sit down for the show once you get inside. You do get a break from the hot sun, though.
Do you have a question about the information on this page or would you like to provide feedback? Please let us know by posting in our
Orlando Informer Community
on Facebook.