Welcome to the beginning of your journey to curate the perfect vacation to Universal Orlando Resort!
Planning a trip to a new destination can be overwhelming, and you may have so many questions that you don't know where to start. We have created The Script as a basic primer to give you the background information you'll need when mapping out your trip; here, we provide a general overview of Universal Orlando and answer some of the most frequently asked questions.
Skip to: Universal overview | Planning basics | How big is Universal? | Universal's hotels? | Arriving at Universal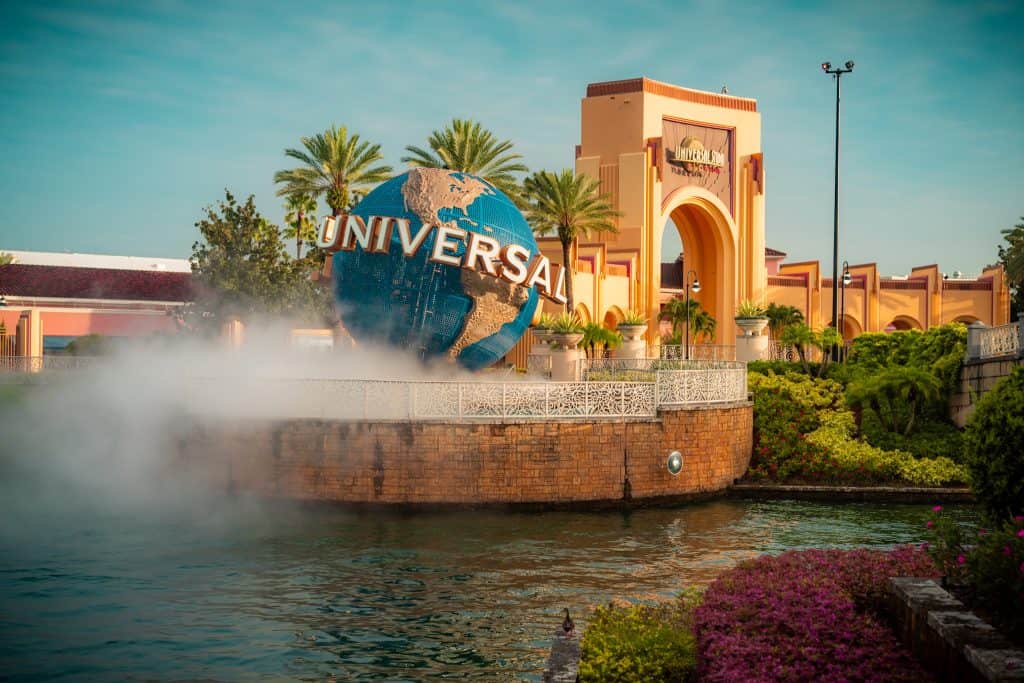 Universal Orlando Resort Overview
Universal Orlando Resort is comprised of five major sections: the three different parks, CityWalk, and the hotels. Coming in 2025, Universal Orlando Resort adds its fourth theme park to its lineup with the arrival of Universal Epic Universe.
Originally conceived as a working film studio, Universal's first theme park is designed around all things cinematic, from towering backlot sets and giant soundstages to attractions that feature popular movie and television franchises. The star of the show, however, is The Wizarding World of Harry Potter – Diagon Alley.
Universal's second theme park opened nine years after its predecessor and now features seven themed islands based on literary properties (many of which have been made into films). Again, the crown jewel here is a certain boy wizard who resides in The Wizarding World of Harry Potter – Hogsmeade.
In 2025, guests will be able to step into the worlds of some of their favorite stories in this all-new theme park. While many of the details are still under wraps, you can learn about Super Nintendo World and its interpretations across the globe as we await our very own portal's opening at Epic Universe.
Volcano Bay is a water theme park that invites you to enjoy a carefree day of relaxation and thrills in the shadow of Krakatau, a 200-foot-tall volcano.
If you're looking for food or entertainment, CityWalk is the place to be. This multi-level entertainment destination features a variety of restaurants, shops, nightclubs, shows, and a 20-screen movie theater.
Universal hosts a rapidly expanding portfolio of hotels, each with its own theming (from modern and sleek to 1960s retro) and amenities to match. Whether you're having a quick couple's getaway or a week-long family vacation, Universal has an option to suit your style.
(To help you decide which resort is right for you, visit our guide to comparing Universal's hotels.)
Break it down to the basics
It's easy to get lost in all the ticket options, add-ons, and upcharges, but never fear! We are here to help you nail down the basics.
Once you've reviewed all the pages in The Script, you'll be able to decide:
When to visit Universal
Where to stay on property
What tickets and add-ons are right for you
Where to eat and whether to purchase a Universal Dining Plan
How you'll get to/from Universal and move around the resort
Once you've got a handle on these vacation essentials, you'll be ready to graduate to The Set, where you can dive into the fine details of a truly excellent Universal Orlando vacation and unleash the master planner inside you.
How big is Universal Orlando Resort?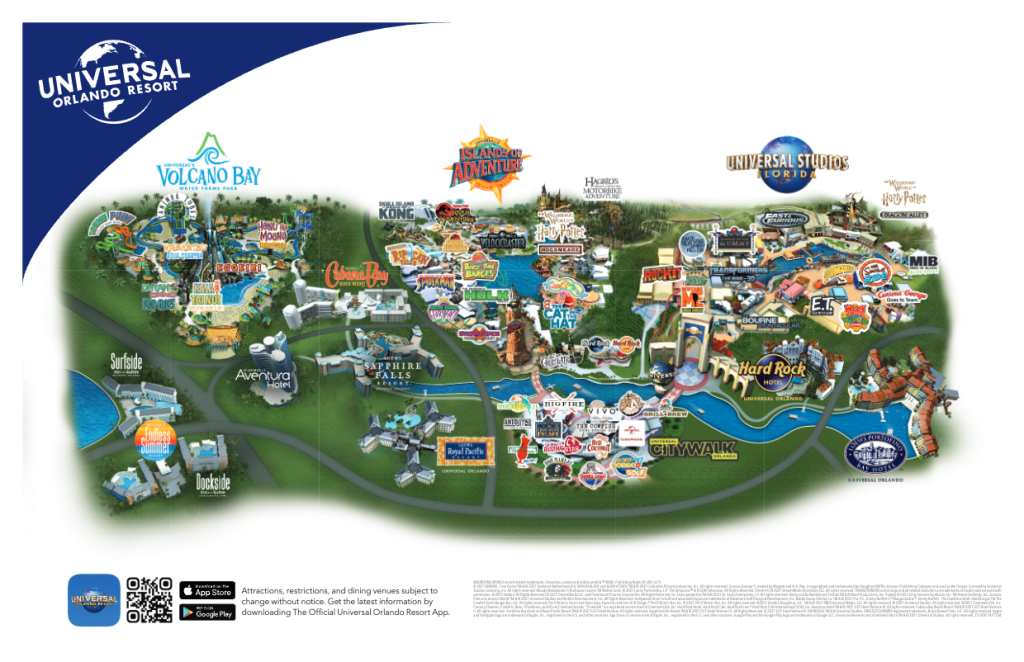 Although it's the second-largest resort in the Orlando area, Universal is still considerably more compact and easier to navigate than the Mouse House down the street. If you stay at one of Universal's hotels, you'll find free buses, boats, and even pedicabs to get you where you need to go. If you're driving in from an off-site hotel, Universal boasts one of the biggest parking complexes in the Western Hemisphere – and from there, you'll catch a ride to your final destination.
Do I have to stay at one of Universal's hotels?
No matter where you stay, with the right plan of attack and armed with the knowledge you'll find in our guide, you will have a fabulous trip to Universal Orlando. However, once you understand the size of the resort and the process of driving and parking when coming from off-site, you'll see why we strongly recommend staying at one of the hotels. In addition to the ease of access, you'll get other perks, such as Early Park Admission (when available), free transportation around Universal, the ability to charge to your room key, merchandise delivery, and club access at CityWalk.
What if I'm driving to Universal?
If you're not staying at a Universal hotel, most guests will enter Universal Orlando Resort property by way of the parking garages and transportation hub. If you're in this situation, check out our parking and transportation page for all the info you'll need.
I have the big picture – where do I go from here?
As we said before, we have so much information to share with you! The purpose of this page is to give you a basic understanding of Universal Orlando's layout, so that as we move forward, you have an understanding of where you are on property. Now, you're ready to dig into the details of planning the optimal vacation for your time and budget.
Use the links below to work your way through The Script, or return to the OI Center to continue your Universal journey.
Do you have a question about the information on this page or would you like to provide feedback? Please let us know by posting in our
Orlando Informer Community
on Facebook.