Preview this Page
Overview
Welcome to the newest land at Universal Studios Florida! Starting in Summer 2023, Gru and his crew of Minions are taking over the front of this park, where every corner will be bursting with excitement, laughter, and endless fun. Find out what's in store for the Minion's latest adventure below!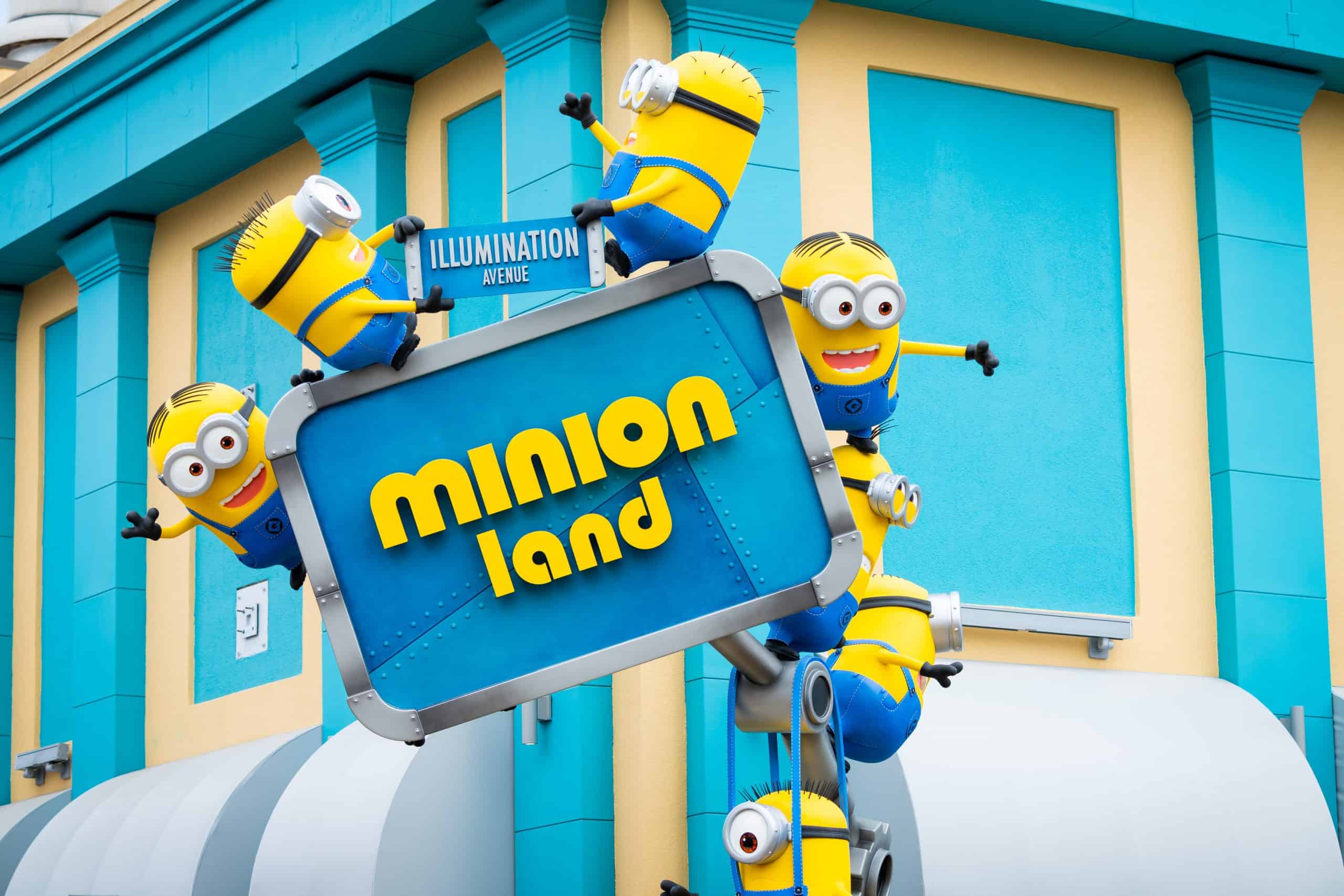 What is Minion Land?
Mischief and mayhem now have a centralized location at Universal Studios Florida! Step into a world inspired by our beloved Minion pals and get ready for an unforgettable experience packed with a variety of themed attractions, dining establishments, and entertainment.
Where is Minion Land located?
Minion Land – attractions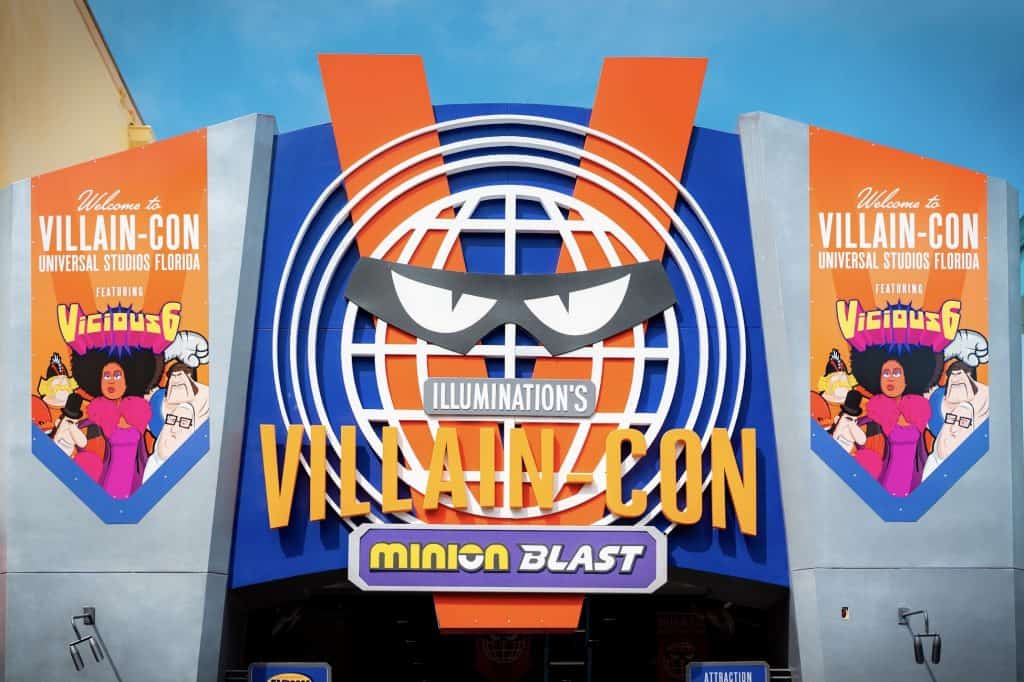 Get ready for an all-new experience that will be so much fun, it's a crime. Attend Villain-Con and be put to the test for the chance to join the Vicious 6 – a group of supervillains that Minion franchise fans will recognize from Minions: The Rise of Gru. Using a "motion-based pathway," you will be paired with the minions and earn points for causing destruction using an interactive blaster.
Enter through the front door at Gru's house take part in the minions' special experiment and become a minion yourself! Things (inevitably) go horribly awry and you'll have to rescue Margo, Edith, and Agnes before joining a minion-party on this motion-simulator show/ride hybrid.
Minion Land – entertainment
Come face-to-face with some of your favorite Minions franchise characters – the Minions, Gru, Margo, Edith, and Agnes, along with friends from "Sing" – Rosita, Gunter, and Johnny! This outdoor theater facade will be an excellent spot for photo ops, with popular Illumination film imagery serving as a backdrop.
Minion Land – dining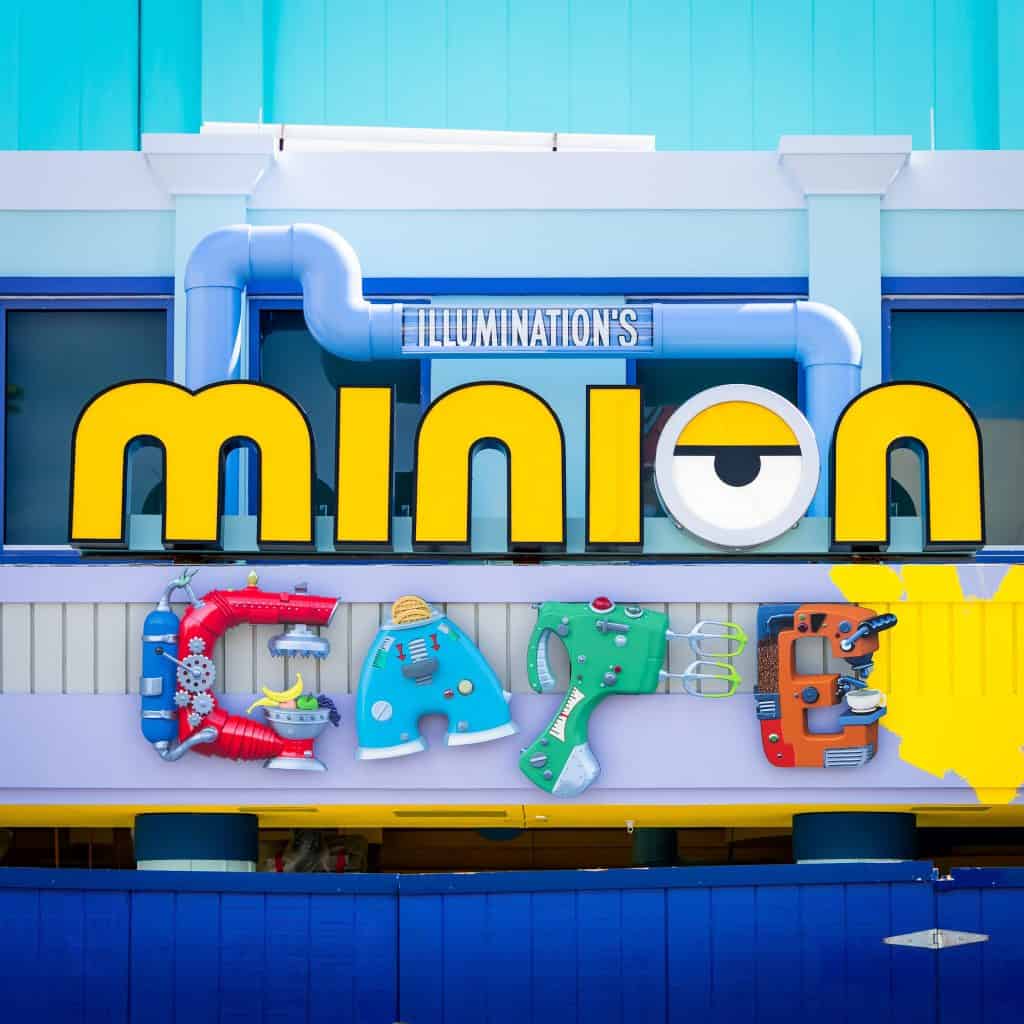 In this marquee, quick-service location, enjoy Minion-inspired foods while immersing yourself in the world of beloved overall-wearing henchmen, Kevin, Stuart, Bob, and Otto through various themed dining areas. Need something to eat on the go? Stop by this restaurant's express window which hosts a limited menu to allow you to quickly satisfy your cravings and continue with the mayhem!
There's a new delicacy in town! Pay a visit to this walk-up location to try an interesting twist on a theme park favorite – banana-flavored popcorn. Sweet and savory popcorn flavors, as well as specialty popcorn buckets, will also be available for purchase.
Cool off with various popsicles served at Freeze Ray Pops, inspired by Gru, Vector, and the Minions. This will be a must-visit spot on those warm summer days!
Minion Land – shopping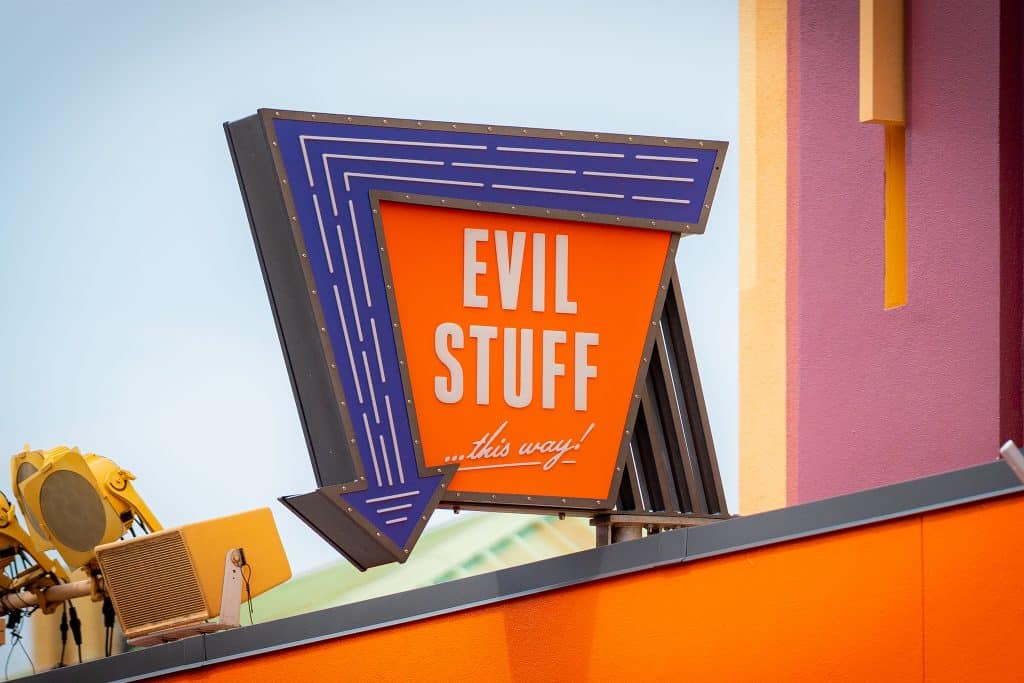 Once you finish making your way up the ranks of mayhem at Illuminations Villain-Con Minion Blast, step inside Evil Stuff to shop Villain-Con souvenirs and other Minion merchandise.
At Bake My Day, it's a one-stop shop for Minion-inspired sweets and various nefarious-themed merchandise.
Are there theme park services available in Minion Land?
We are currently awaiting additional details regarding the guest services that will be available in Minion Land, such as restrooms, lockers, ATMs, etc.