2024's Universal Mardi Gras: International Flavors of Carnaval will be letting the good times roll from February 3 until April 7, 2024. While we await additional details regarding 2024's Mardi Gras Celebration at Universal Orlando Resort, please enjoy the following details about 2023's festivities!
Universal Studios Florida's beloved parade has returned for 2023 Mardi Gras festivities. This year's theme takes us through the Mythical Realms of Mardi Gras.
Mardi Gras 2023 – parade floats overview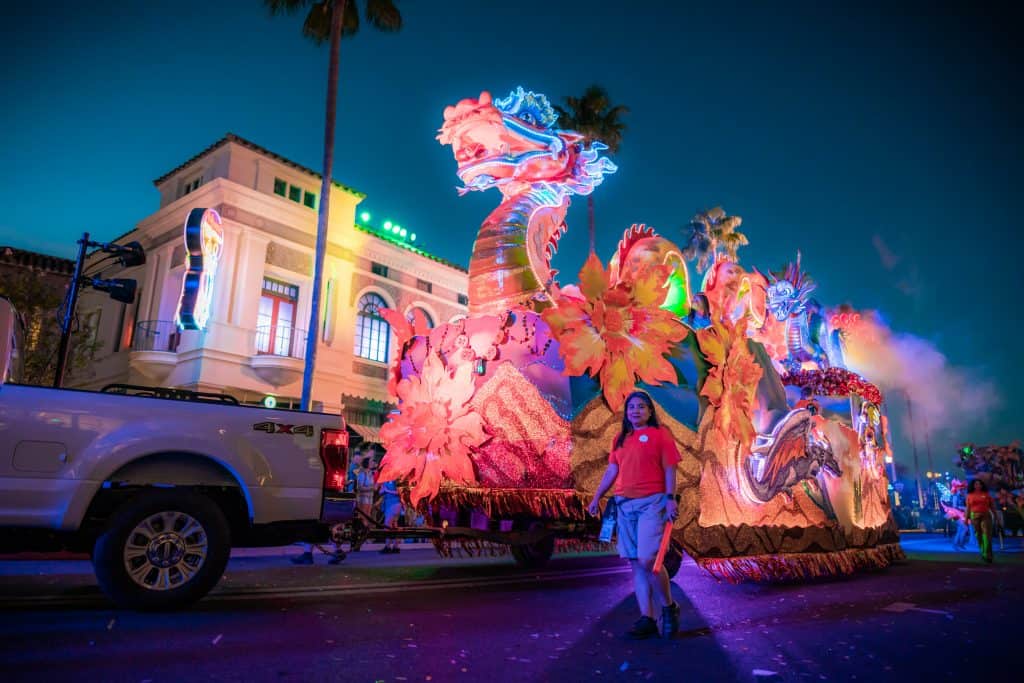 A series of world-class floats parade in front of guests at the end of the day to put the Mardi Gras icing on the King Cake. Many of the floats are designed and created by Kern Studios, the famous float-making company in New Orleans, Louisiana. The parade is exactly what you'd wish and expect it to be. In other words, get ready to catch some beads!
What's more, each float has its own entertainment set, sometimes including a team member wearing a complementary costume and tossing out beads to the guests gathered around. And, finally, there are smatterings of Mardi Gras stilt walkers, brass-band musicians, and other characters that are stationed strategically throughout the parade, including some that are able to wander hither and thither in the general areas of some floats – meaning that the festive atmosphere undergirds the whole experience.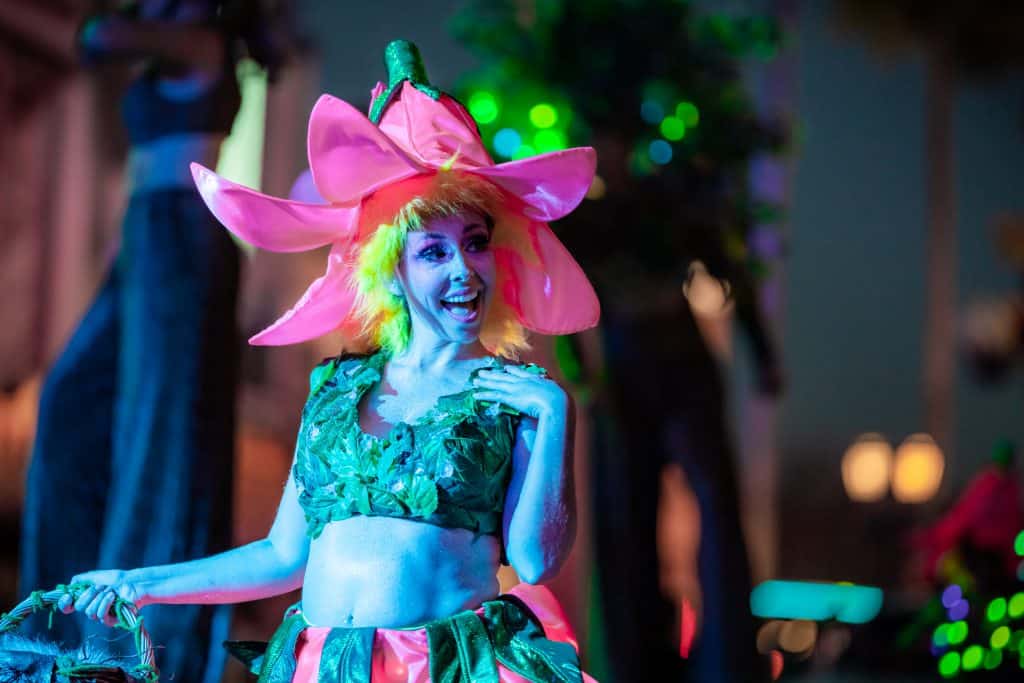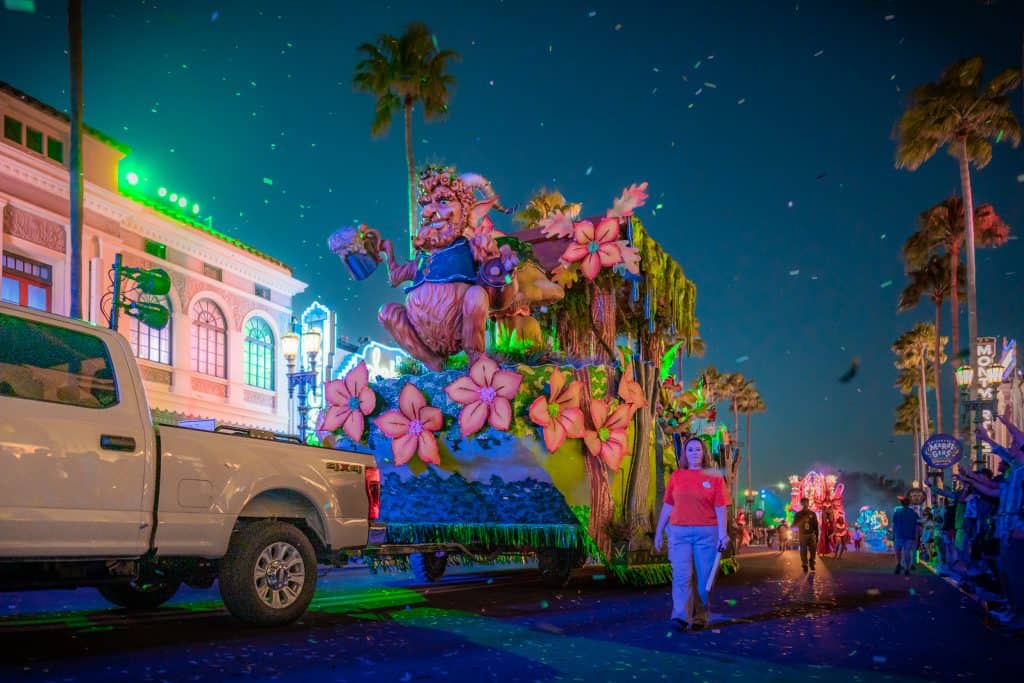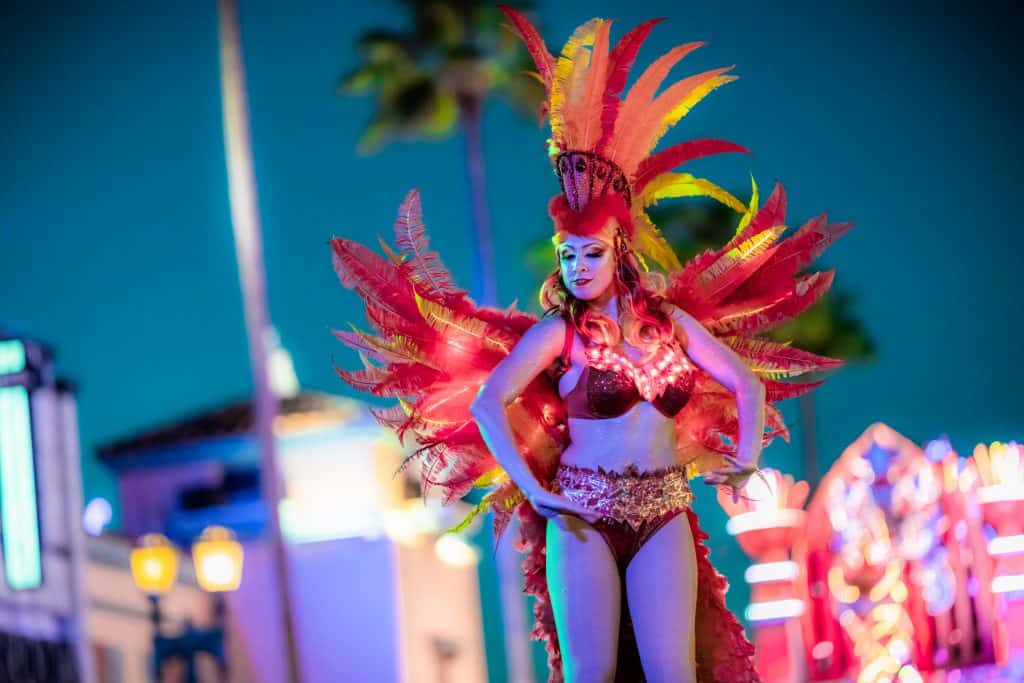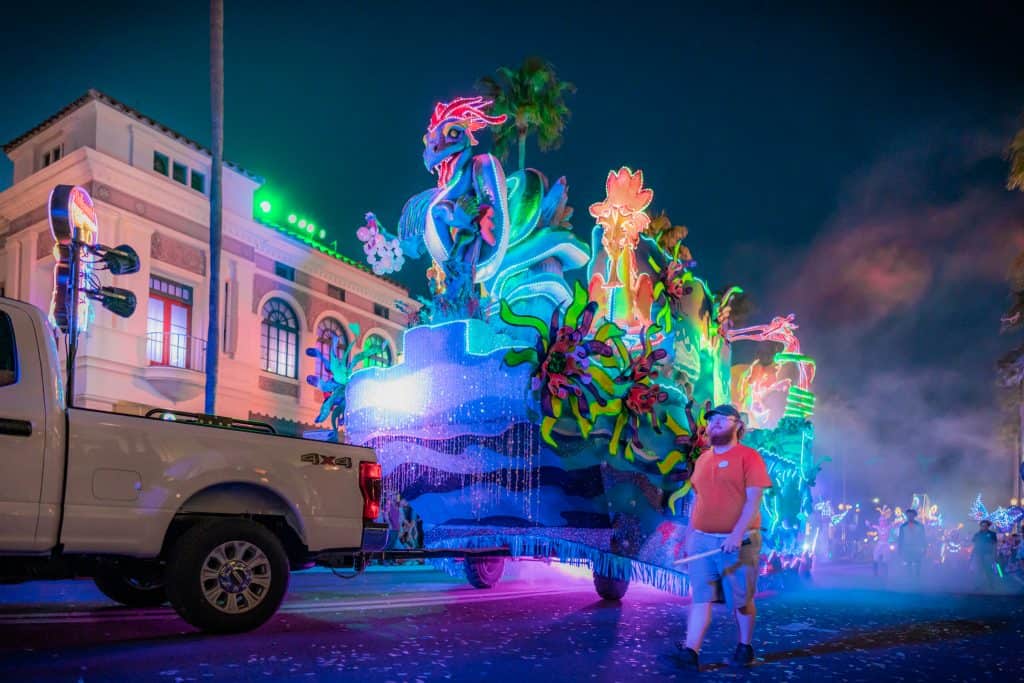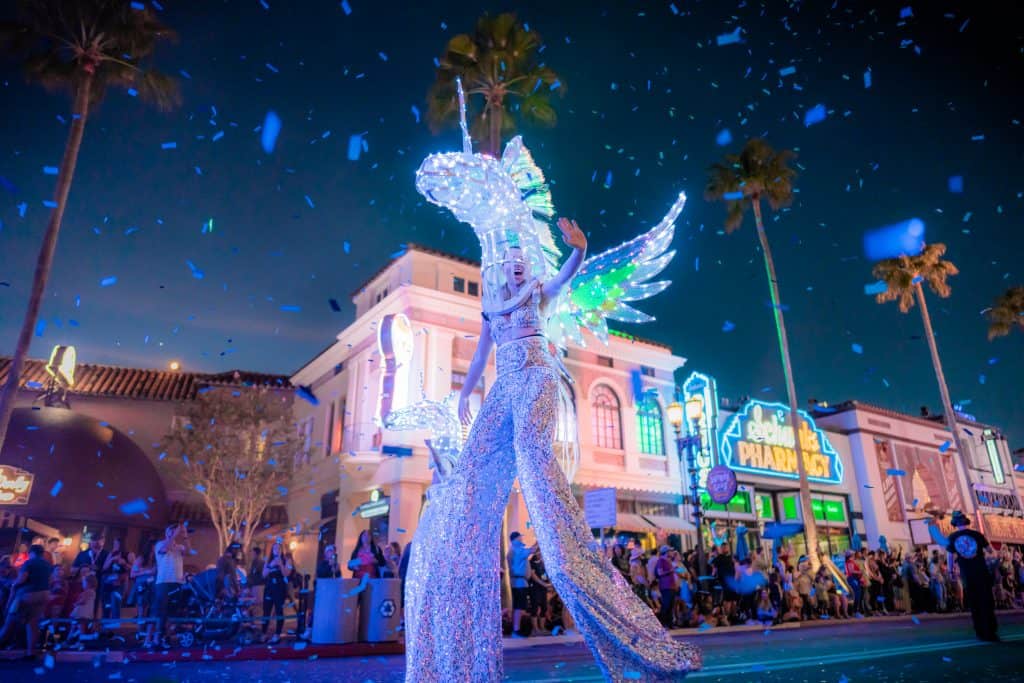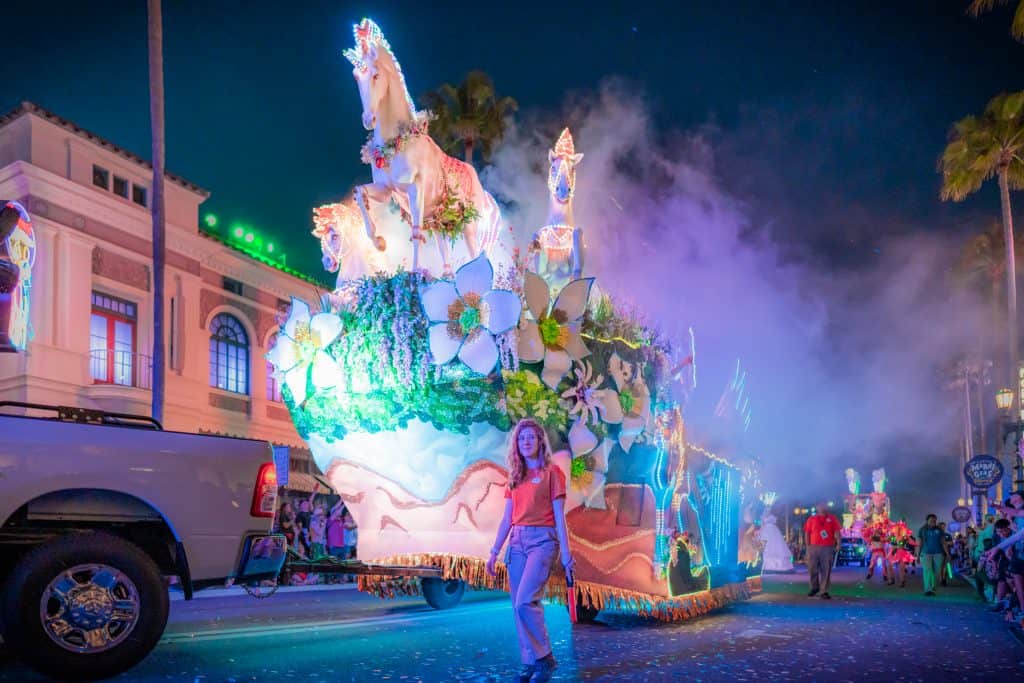 Mardi Gras 2023 – where's the best spot to check a parade float out?
One of the best places that we've discovered thus far to watch this parade is across the way from The Bourne Stuntacular. A vantage point from this part of the park (between the Bourne gift shop and the Bourne entrance) allows you to see the parade coming down the street, which is great for photography and recording. You can't beat a view of float after float, just as they were designed to look!
Your other option is to stand near the entrance to the Horror Make Up Show. The advantage here? You get double the beads, since the parade enters and exits near the theatre. The parade will loop around the park before coming back for one last bead throw session!
Do you have a question about the information on this page or would you like to provide feedback? Please let us know by posting in our
Orlando Informer Community
on Facebook.