Universal's Mardi Gras Parade isn't happening for the 2021 season at Universal Orlando Resort, given the ongoing coronavirus pandemic and its ensuing social-distancing guidelines. But that doesn't mean you won't have the ability to see all of the elaborate, beautiful floats!
Universal has come up with a replacement idea that still allows a little of that parade itch to be scratched while simultaneously ensuring that all safety modifications are being followed.
Skip to: Overview | Float locations | Best spot
Mardi Gras 2021 – parade floats overview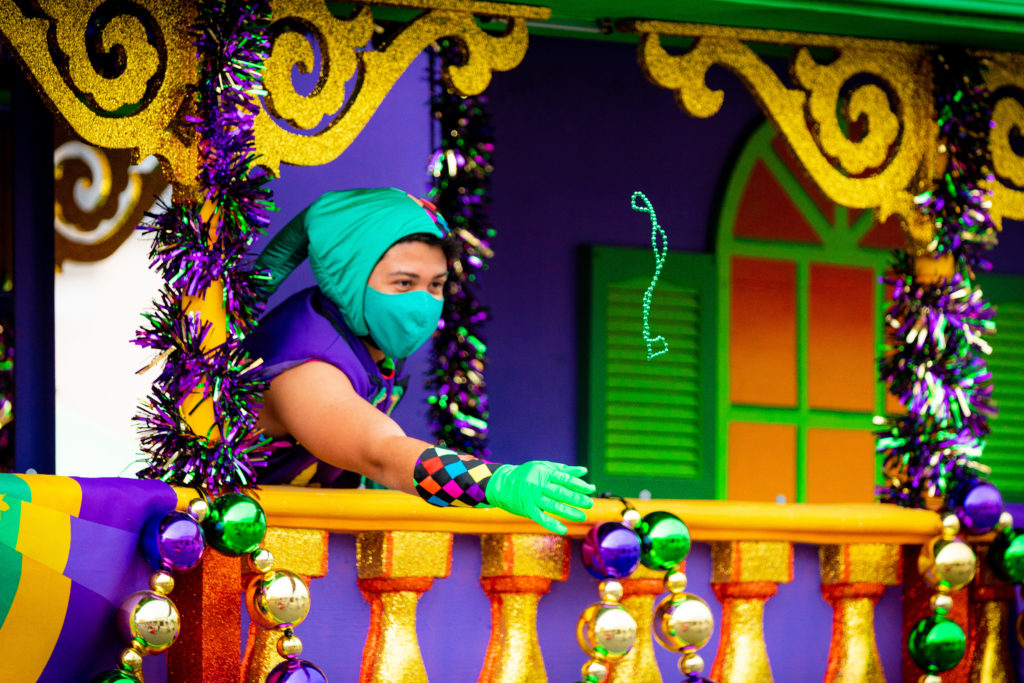 When Universal was forced to suspend its Holiday Parade last Christmas, the company struck upon a solution to fill that experiential void: the Holiday Experience Featuring Macy's Balloons, which took several of the procession's floats, inserted them into a big soundstage (along with the occasional character or performer – oh, and Santa Claus himself, of course), and then let guests walk through it, admiring everything up-close and taking copious amounts of photos.
The strategy here for Mardi Gras is similar in concept but different in execution. Rather than setting up all the floats in a building, the company has scattered them all throughout the entirety of Universal Studios Florida, allowing for a greater quantity of the parade structures while increasing the distance between them. What's more, each has its own entertainer or two, wearing a complementary costume and tossing out beads to the guests gathered around (don't worry – there are social-distance markers set up around the parade structures). And, finally, there are smatterings of Mardi Gras stilt walkers, brass-band musicians, and other characters that are stationed strategically throughout the park, including some that are able to wander hither and thither in the general areas of some floats – meaning that there is still a festive atmosphere that undergirds the whole experience.
Mardi Gras 2021 – parade float locations
There are seven parade floats stretched out throughout the theme park, with some being returning favorites and others themed to a fleet of pirate ships. Here's where you can find them, but please note – Universal has shown a tendency to regularly move them around the park, sometimes on a pretty consistent basis:
1. Miss New Orleans steamboat – in Production Central, in front of the Universal Music Plaza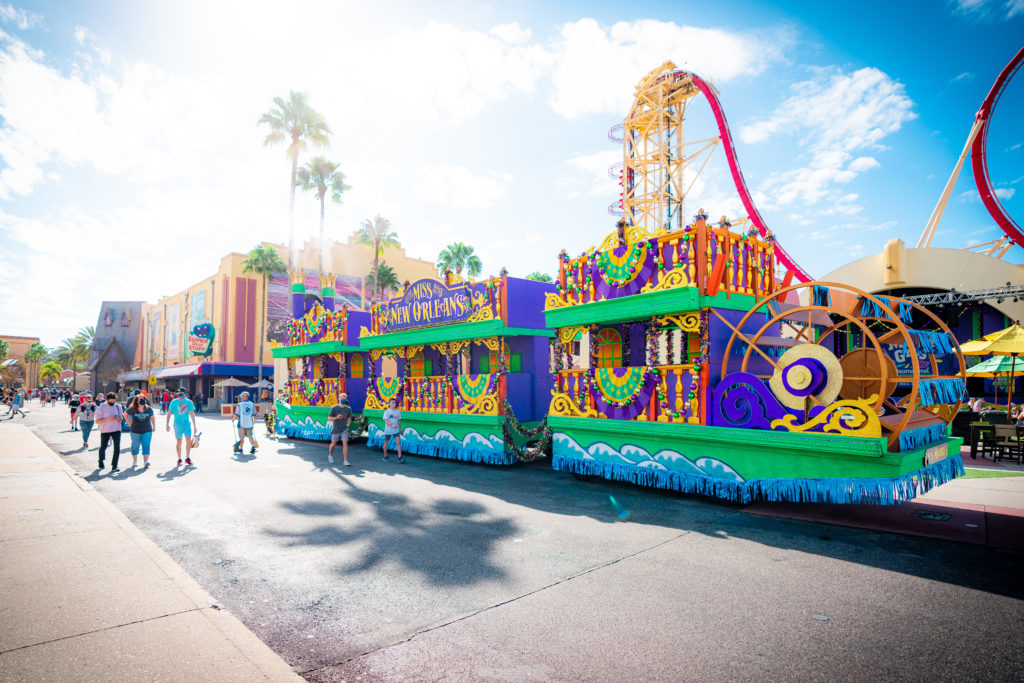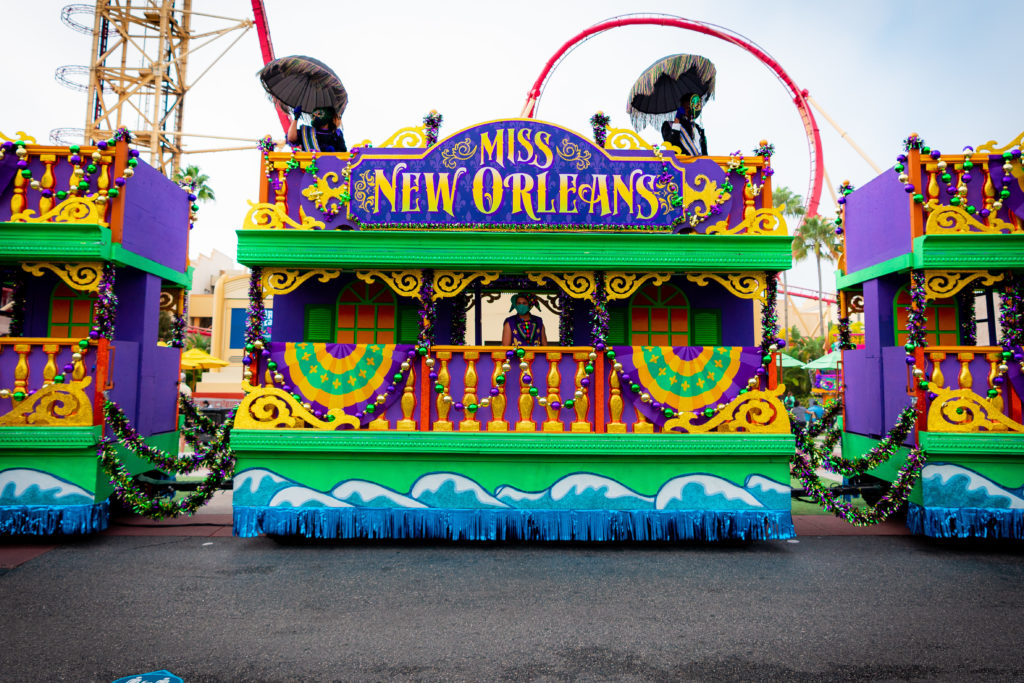 2. Pirate ship – in New York, in front of Race Through New York Starring Jimmy Fallon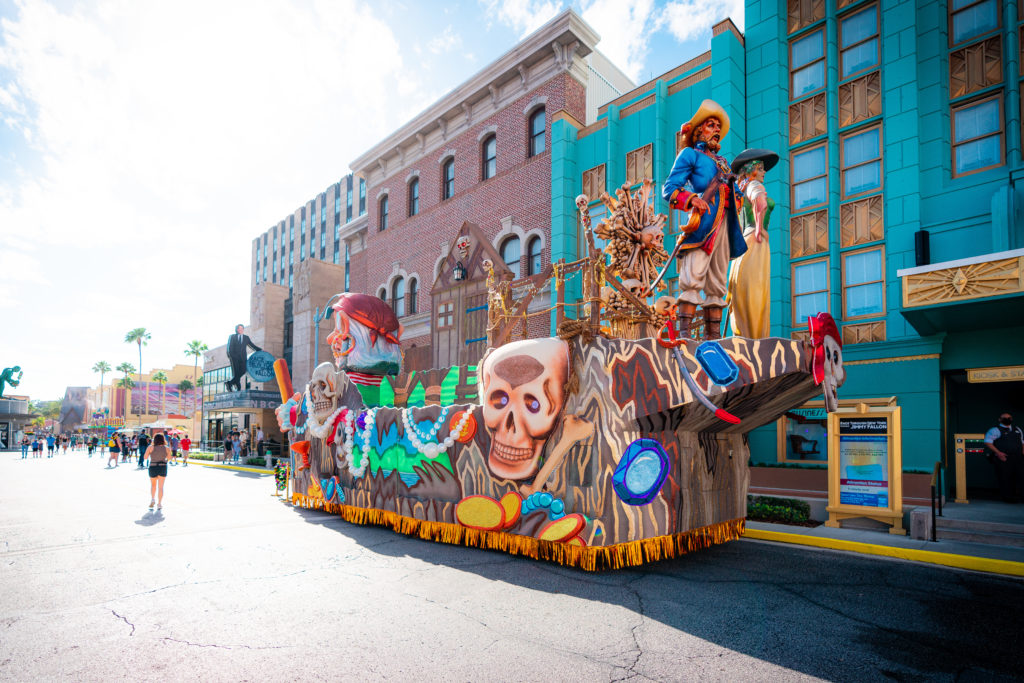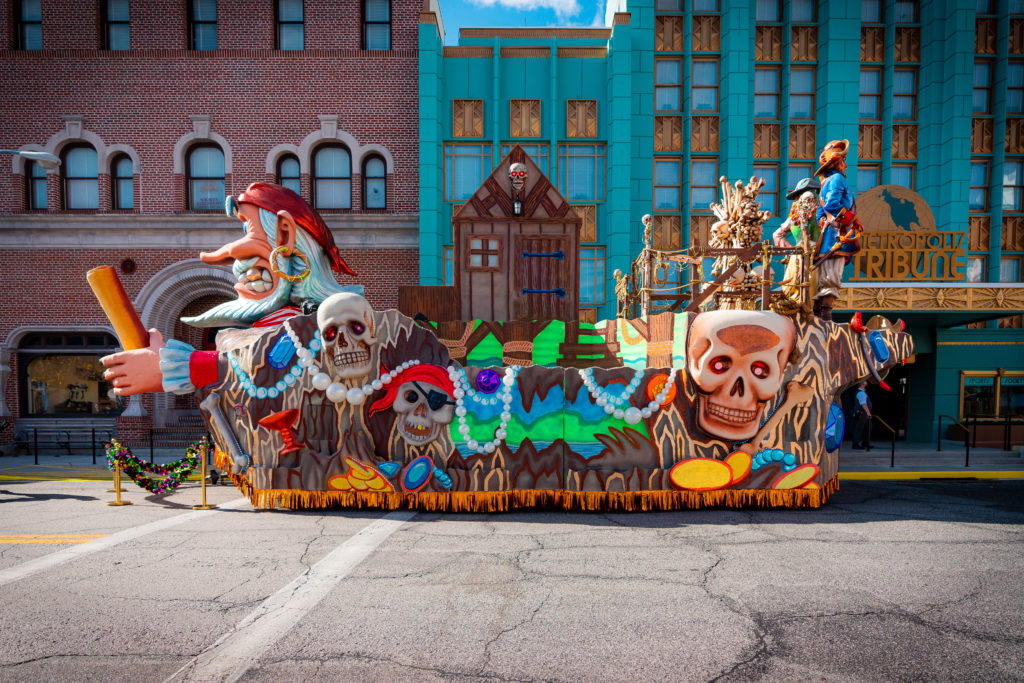 3. Pirate ship – in New York, in front of the Mardi Gras Tribute Store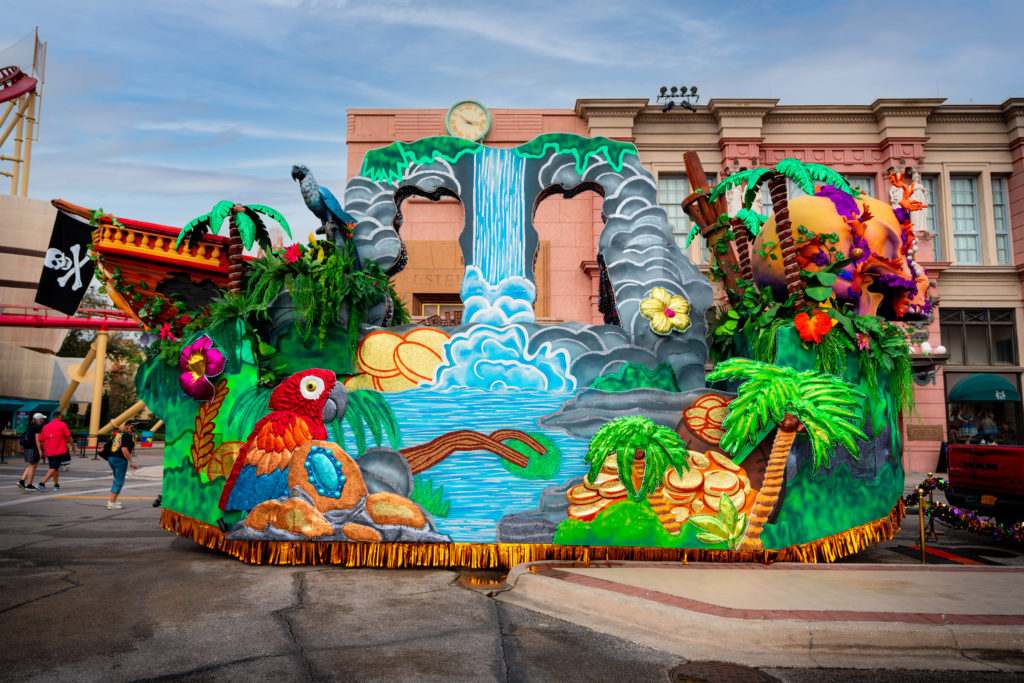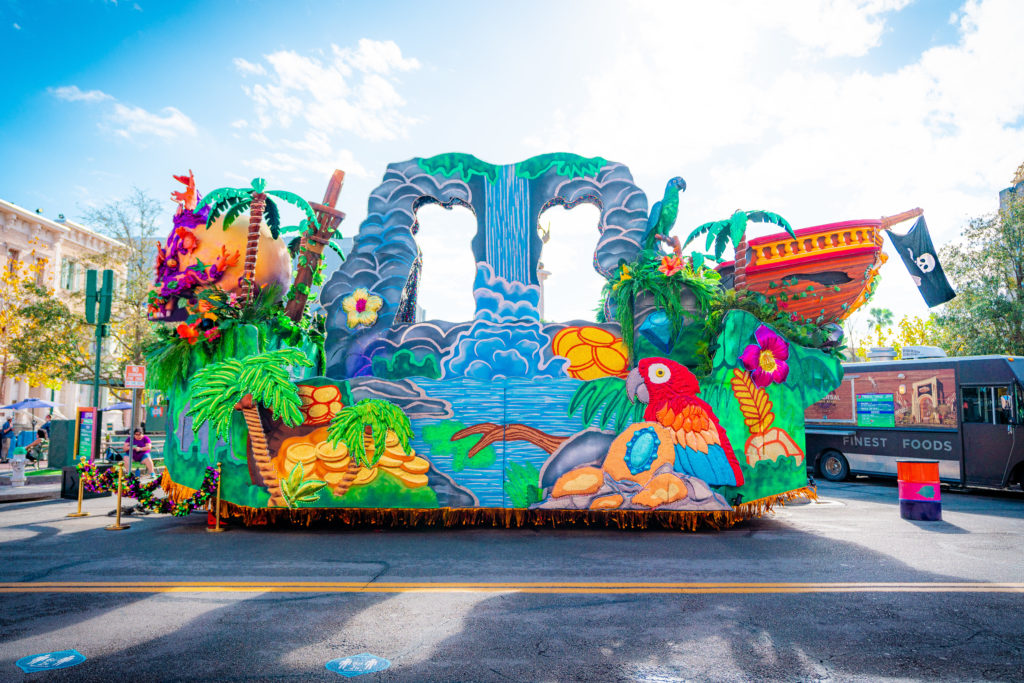 4. Treasure map – in Woody Woodpecker's KidZone, in front of Animal Actors on Location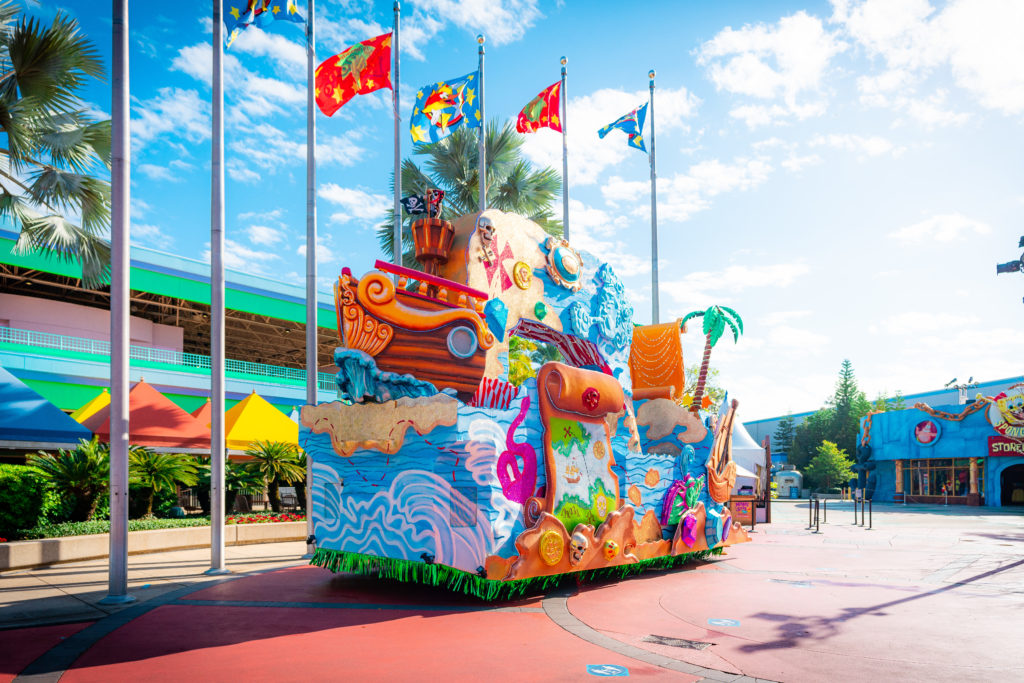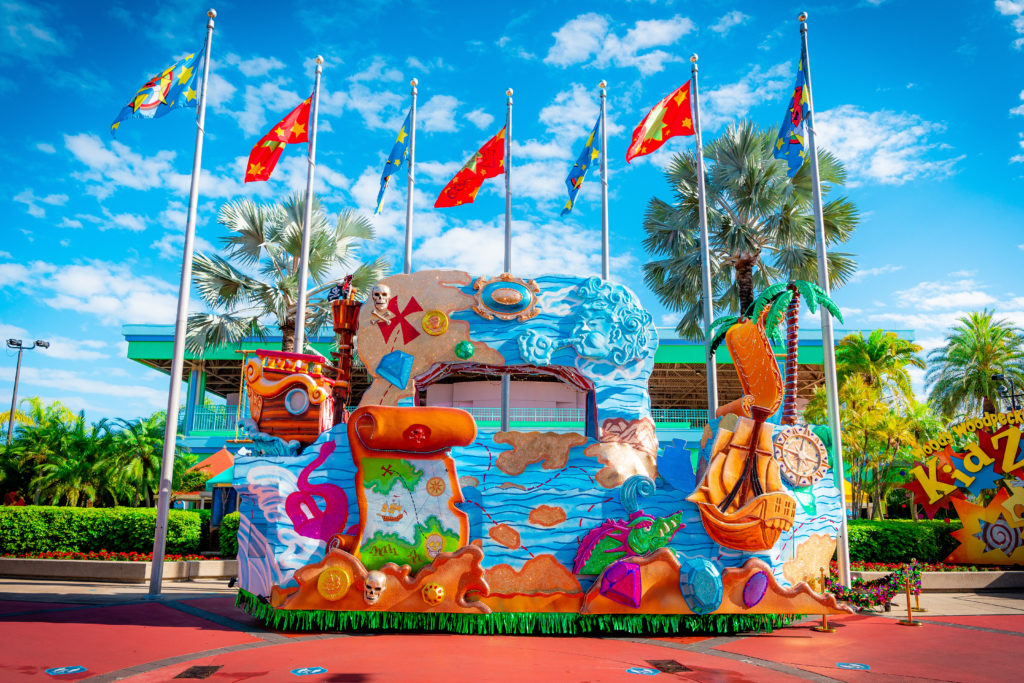 5. Sea griffin – in Hollywood, across from the Williams of Hollywood prop shop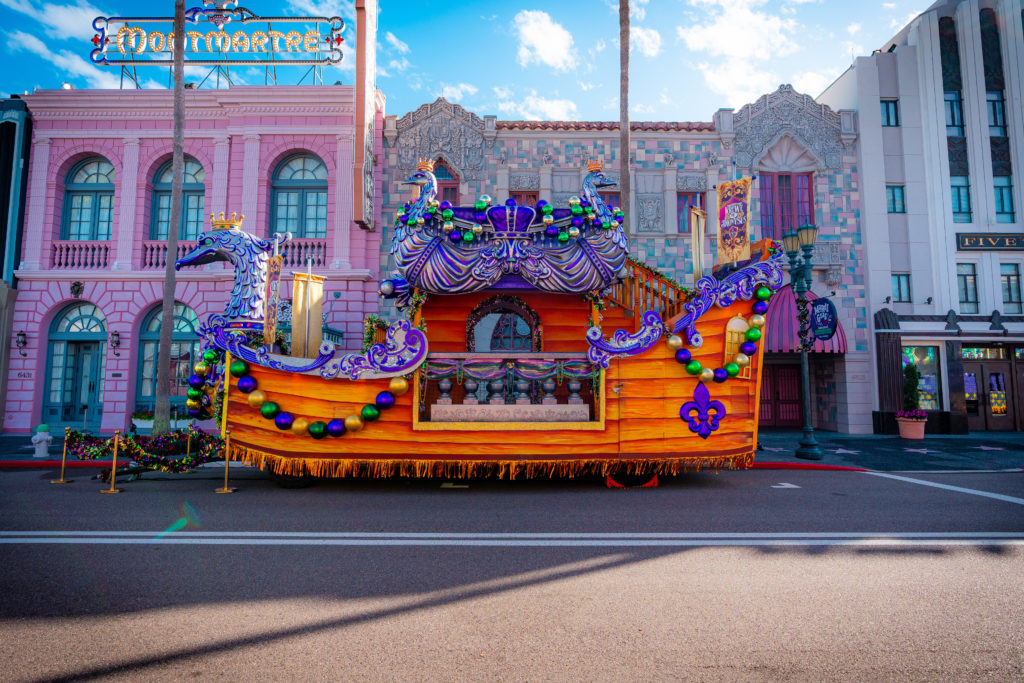 6. King Gator – in Hollywood, in front of the radio broadcast center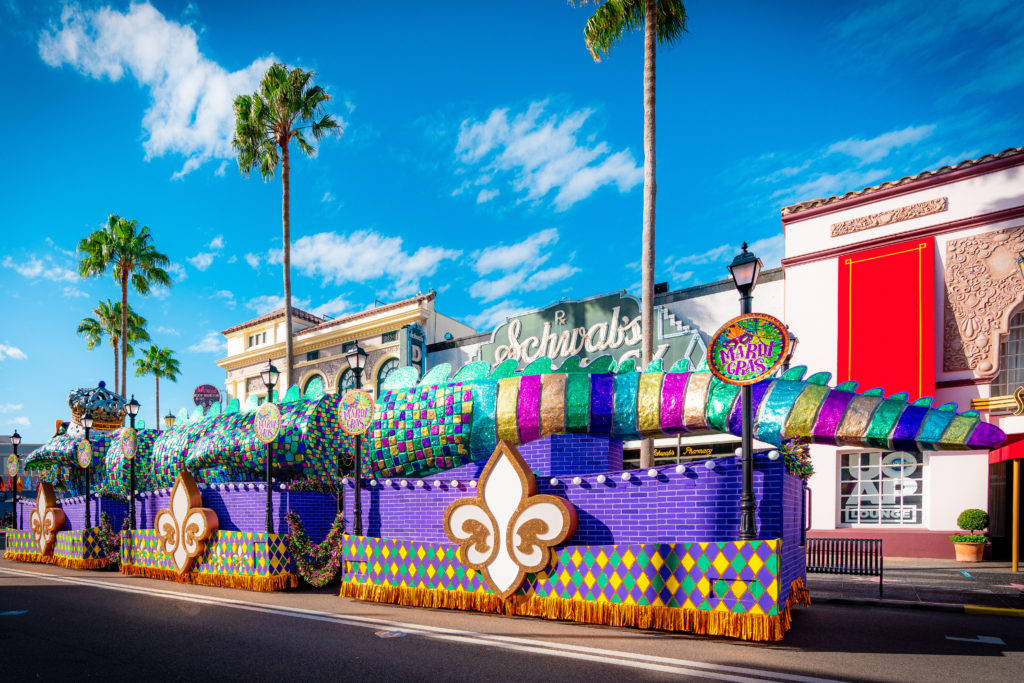 7. Court jesters – in Production Central, next to one of the New Orleans food and drink tents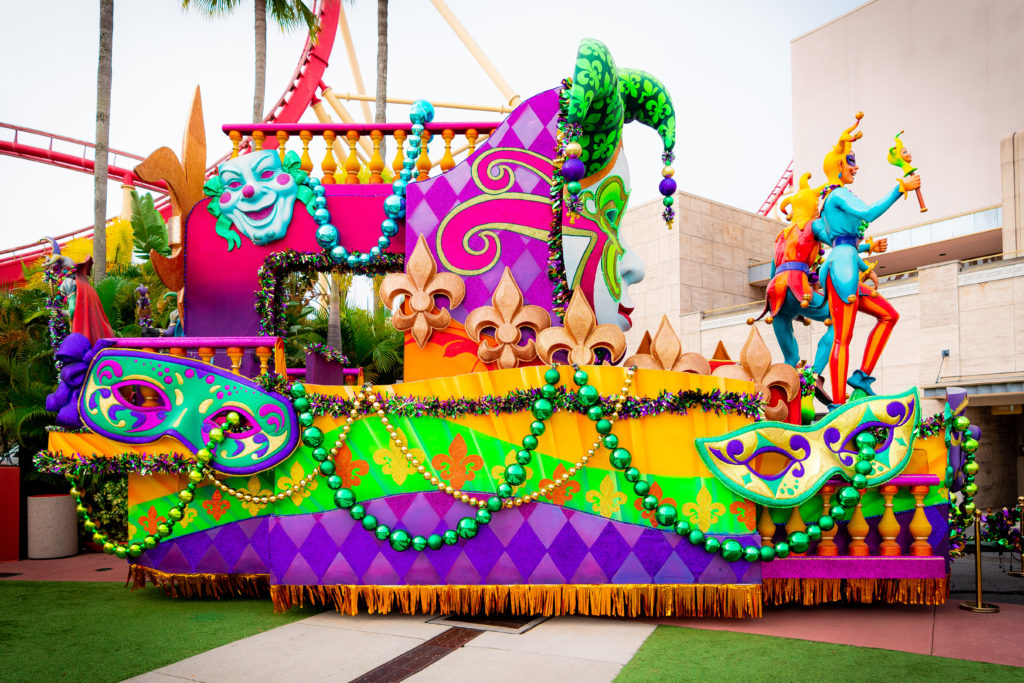 Mardi Gras 2021 – where's the best spot to check a parade float out?
One of the best places that we've discovered thus far is the Music Plaza Stage area, which has two floats stationed there, along with a plethora of tables (for resting and eating all that delicious Mardi Gras food) and a bunch of festive lighting at nighttime.
Do you have a question about the information on this page, would like to provide feedback, or did you spot an inaccuracy? Please let us know by posting in our
Orlando Informer Community
on Facebook.