Skip to: Overview | Amatista Cookhouse | Strong Water Tavern | Drhum Club Kantine | New Dutch Trading Co.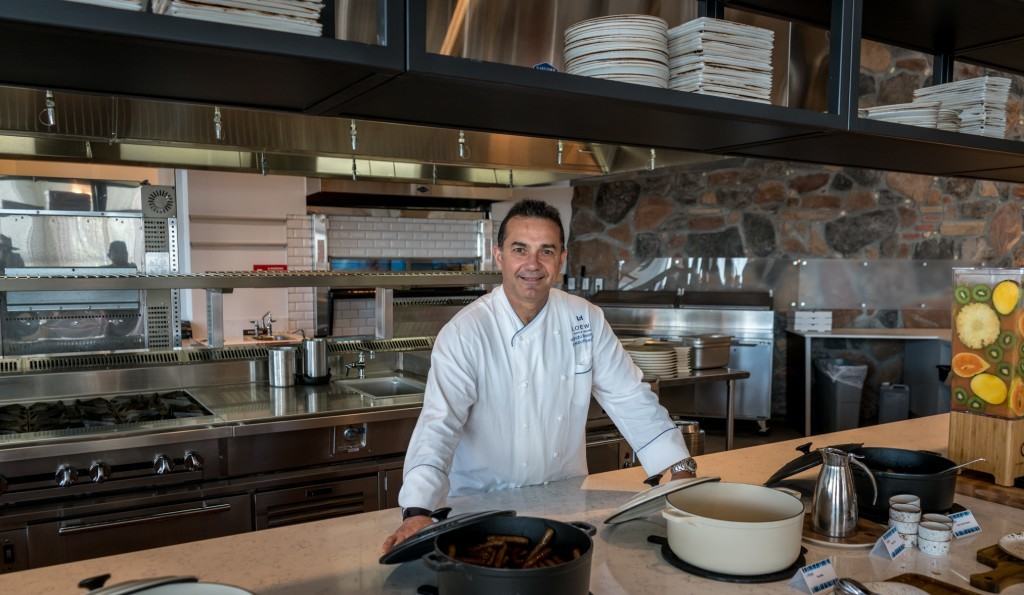 Where can I eat at Sapphire Falls Resort?
Loews Sapphire Falls Resort features some of the best culinary creations found at any of the newer Universal Orlando Resort hotels. From one-of-a-kind cocktails to several varieties of fresh ceviche, the offerings at Sapphire Falls will take your vacation to the next level. The kitchen operations of the hotel are overseen by Complex Executive Chef Nando Belmonte who, with over 17 years of experience, was most recently the executive chef at Sapphire's sister property, Royal Pacific Resort, for 10 years. The dining options here include poolside frozen beverages at Drhum Club Kantine, tropical breakfasts at Amatista Cookhouse, rum tastings at Strong Water Tavern, and guests of the hotel can even have the Caribbean flavors of Sapphire Falls in the privacy of their own rooms when they take advantage of the 24-hour room service.
At perhaps the most bright and vibrant restaurant in all of Universal Orlando, guests of Amatista Cookhouse can dine indoors or out, where the nearby sound of the cascading waterfalls fills the air. This is the hotel's main restaurant and is set in a relaxing and inspiring environment, with fresh local flavors and tropical touches. Amatista Cookhouse serves breakfast, lunch, and dinner.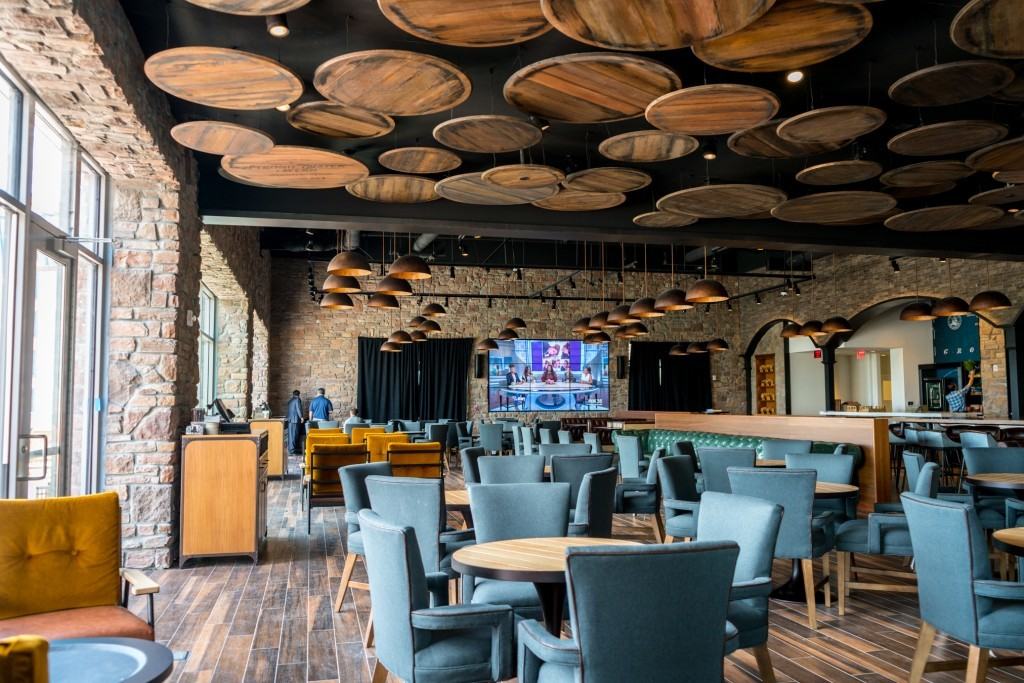 Reclaimed wood, exposed brick, and mahogany leather welcome you to Strong Water Tavern at Sapphire Falls. Upon entering, you'll find a wall of vintage rums (complete with a resident rum expert to help you pick the best drop), a ceviche bar, and a patio with breathtaking views of the lagoon. Located just off the hotel lobby, Strong Water Tavern serves dinner, with daily rum tastings.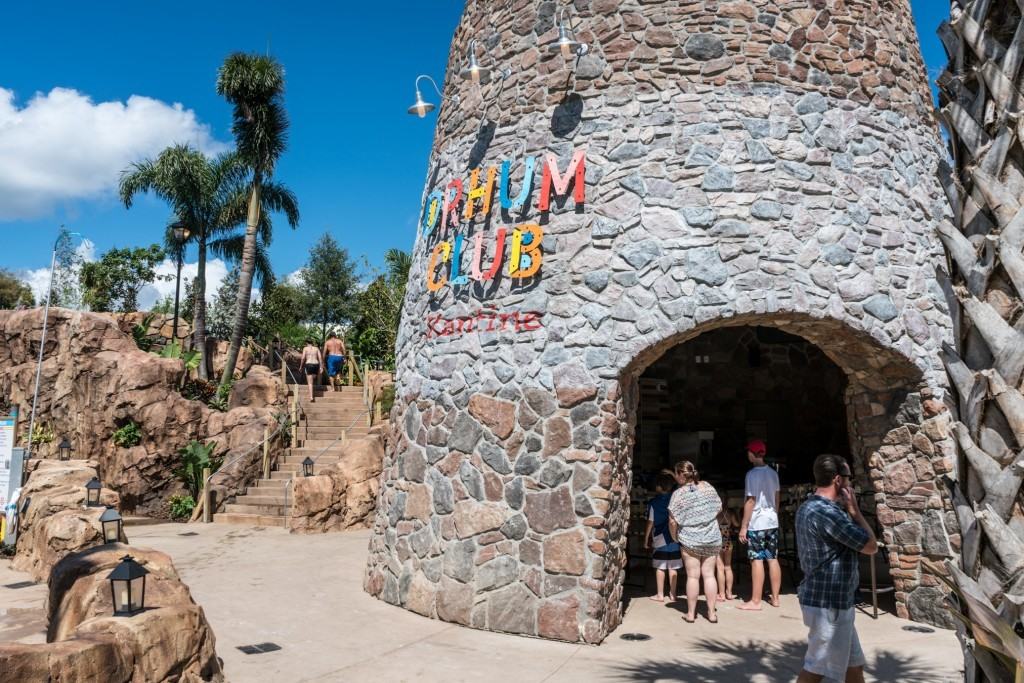 Found near the 16,000 square-foot pool is Drhum Club Kantine, a poolside bar which carries both fresh fish dishes and tasty fruity drinks. Next-door is the firepit area, which is the ideal spot to indulge in an afternoon libation. You won't want to miss the fish tacos or the giant ice cream sundae, and the kids will be delighted with a menu tailored just for them. Outdoor seating is available near the bar in multiple areas.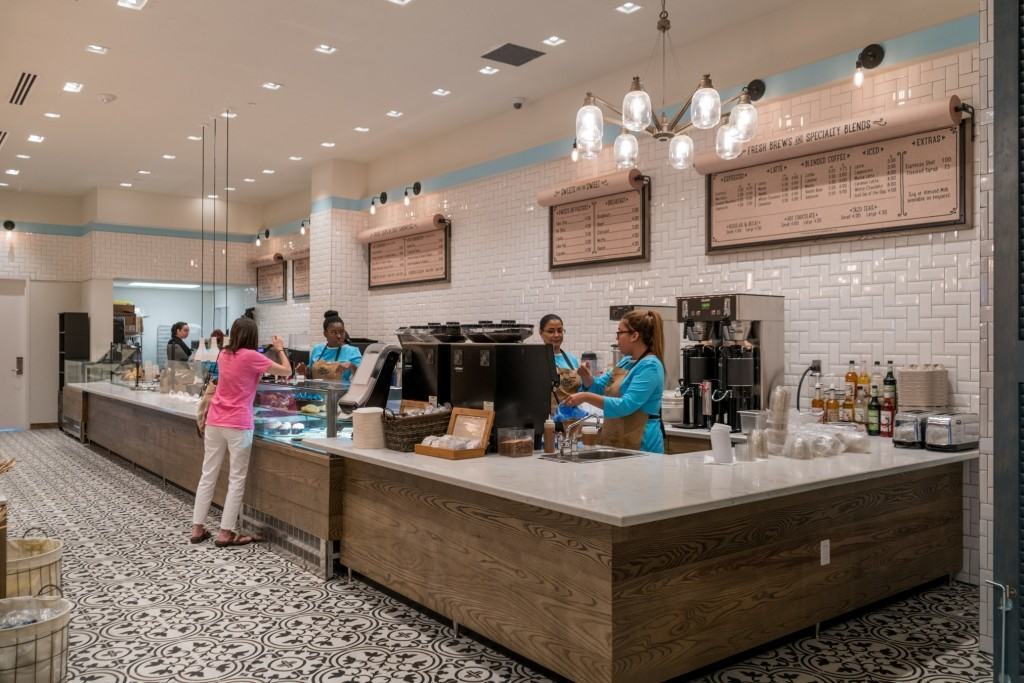 New Dutch Trading Co. is the coffee bar and grab-and-go option for families who want to stock up before heading off to Universal's three parks. With ready-to-go meals, beverages, cereal, snacks, and more, this is the one-stop-shop for provisions and supplies. This convenient little shop is located just off of the hotel lobby, and (as expected at any respectable trading post) you can even discover imported treats, such as Spanish wine or Dutch chocolates.
Do you have a question about the information on this page, would like to provide feedback, or did you spot an inaccuracy? Please let us know by posting in our
Orlando Informer Community
on Facebook.